Mango's pictures and camera features come to light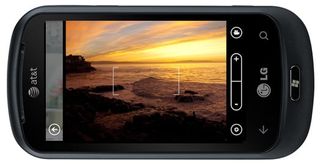 With all the new features headed to the Windows Phone by way of the Mango update, the camera will be getting its fair share of attention. More and more are using their Windows Phone camera, in lieu of a stand alone camera, to document and share life. The Mango updates that focus on the camera will make capturing and sharing photos a little better.
The list is healthy so snap past the break to see the full list of the new features (that we know about) heading to your Windows Phone camera.
source: windowsteamblog
First up, the camera features.
Autofix: Apply some common photographic fixes to a picture, on your phone, in one tap. It's designed to make a good picture better and any edits applied can be undone.
Touch focus and capture: Tap any spot on the screen to focus there and take the shot. (This varies according to hardware—some phones will have tap-to-capture but will still automatically center focus.). This will help you pre-focus and frame your photos.
Sticky settings: Save your custom camera settings for next time. I don't know about the rest of the world but it is the most frustrating thing to have to manually configure your camera every time you turn it on. A much welcomed update feature!
Ability to mute the shutter sound: Good for taking pictures at those school holiday pageants, golf tournaments (don't want to irritate Tiger), church functions, of the new born baby who finally went to sleep or anywhere else that silence is the standard (not available in all countries and regions).
Review pictures above the lock: Snap a photo when your phone is locked, then take a peek at it above the lock. You'll only be able to get to photos you just took—better for security.
Changes for portrait orientation: Now, when you take a picture in portrait orientation, you'll see it in portrait orientation when you review it.
And don't think Mango has forgotten about the photos. Here are the new features headed to the Windows Phone that deal with how we share our pictures.
Video sharing: Send your vids in email or post them to Facebook or SkyDrive. Gone are the days you have to send the video to your PC and then share it.
Better Social Network Integration: Tweet your pics, enjoy easy picture tagging on upload to Facebook or SkyDrive and view/add tags on your friends' Facebook and SkyDrive pictures.
Integration with the People Hub: View your friends' albums on their contact cards and on Group cards.
People view:See snapshots and albums from your favorite contacts in the Pictures Hub.
Personalize: Tag some favorites and choose Shuffle background in the Pictures Hub, and you'll see your favorite photos on the Hub and on Start. We already have the means to personalize the Hub with a single photo but it will be cool to have your own personal slide show on display.
Online photo access: When you choose a photo from within an app, you can now pick from online albums on Facebook or SkyDrive, not just pictures saved on your phone.
Quick access to the Camera Roll: Before, it took two taps in the Pictures Hub to get the photos you've snapped. Now it's front and center.
Apps pane: Developers can register their photo-related apps to show up in the Pictures Hub for easy access.
Autoshare to SkyDrive changed: The automatic upload to Skydrive has been changed, when turned on, to automatically upload a lower-res version of every picture you take to a private location on SkyDrive. You can still manually upload full resolution images but this gives you a private, low-res backup option for your camera roll.
Album Pinning: Pin any album to Start, including Facebook albums.
The Mango update for the Windows Phone definitely gives the Windows Phone camera stronger legs to stand on. I still think we need to improve the hardware (e.g. better quality glass, mechanical shutters, etc.) but on the software side, things are definitely looking good.
George is the Reviews Editor at Windows Central, concentrating on Windows 10 PC and Mobile apps. He's been a supporter of the platform since the days of Windows CE and uses his current Windows 10 Mobile phone daily to keep up with life and enjoy a game during down time.
I must say Microsoft did a great job with this. They've updated everything that currently aggravates me with the camera and added some nice features like autofix,...

That's a pretty extensive list of new features - Microsoft is doing work! I just hope that HTC comes out with new firmware for the Trophy with a fix for the camera - because the focusing is TERRIBLE! Otherwise, all of these new features are useless for me :/

Hm, I think my Optimus only has center focus. Anyone know for sure, can't test it right now. :/Also, what does the review above lock mean? When I hold the button to activate the camera out of a locked state, I can still swipe back and view every picture I took. Don't really get what they mean with it.

Out of a locked state? I think they mean that when you access the camera when the phone is locked, then reviewing the photos you just took.

Mute shutter sound = I can finally kinnear people. :P

Have they finally admitted the FFC yet?

Pity most WP7 cameras actually produce pictures of bad quality. All this effort to display poor pics.

My Samsung focus takes amazing pictures.

I just want be able to share to Skydrive again. That's been busted for over a month on my Arrive, even after a hard reset.

Sounds really really good, now give me Mango now.

I don't know how you can say video sharing is any good... Try taking a 20 second 720p video and share it with a friend directly. You can't tweet it, can't YouTube it, can't email it, can't txt it via MMS, nothing. to say you can "share" video at all on this platform is ludicrous.To be fair, I was absolutely in love with Wp7 until I tried to share vids instantly while at a sporting event. I was simply flabbergasted by the headache that ensued.

that's because of the file size restrictions of those systems. anyway the speed of uploading such a file would cause an even bigger headache. if u want to easily share videos record them in 320 or 480p.

In Mango you can email it, send it to Skydrive or direct to Facebook from the phone.
Windows Central Newsletter
Thank you for signing up to Windows Central. You will receive a verification email shortly.
There was a problem. Please refresh the page and try again.