Microsoft acquires Wand Labs to help with its AI chat bot efforts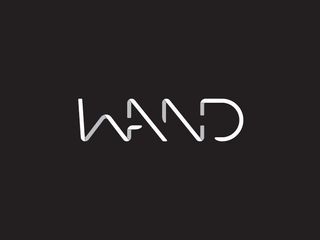 Microsoft has acquired Wand Labs, which has been developing iOS messaging apps since it was founded in 2013. Microsoft says the technology developed by Wand Labs will be used in the company's effort to help create AI messaging bots.
Microsoft went public in its efforts to build artificial intelligence bots at Build 2016 earlier this year. In a blog post (opens in new tab) on the Wand Labs acquisition, the company said:
The specific financial terms of the Wand Labs purchase was not disclosed.
Windows Central Newsletter
Get the best of Windows Central in your inbox, every day!
Satya competing with Marissa for the highest shopping expenditures, I see. Lol

I guess we'll see which one gets invited to the exit door first if there things don't pan out for Satya as Marissa has been able to somehow overstay her welcome.... She must be really good ; ) Posted via Windows Central app for Windows 10!
Proudly rocking my Lumia 1520!

Satya won't be leaving for the foreseeable future.

Sad but true. He's Bill Gates protégée so no matter how bad the performance Gates will not easily admit the mistake.

Costly, but good way to acquire talent.

We all know what happened to the last talent Microsoft bought... Huh hmm.... Cough..... Nokia D&S! Posted via Windows Central app for Windows 10!
Proudly rocking my Lumia 1520!

"Talent" that was driving it's company into the drain before Microsoft even got involved.

+1 Posted via the Windows Central App for Android (V10 or 5x)

There was pun intended Posted via Windows Central app for Windows 10!
Proudly rocking my Lumia 1520!

Gotta disagree there...there was nothing wrong with the talent, they were the best in the business...the OS was not good enough...
And as for Microsoft failing with the Nokia purchase, that was more of a strategic change of priorities after CEOs changed. Pretty sure things would have been different under Ballmer...then again, i like the new Microsoft under Satya...

Just to let you know, there's a minor typo in the line just below the picture.
It should be "on the Wa'N'd Labs acquisition, the company said:...", instead of "..Wa'r'd..".

Wave of acquisitions by microsoft in these past months !! Xamarin, linked in and this !!!

Last Months; Xamarin seems great for UW apps, LinkedIn seems weird, Wand Labs seems a necesity for BOTs... ​Last Years; Nokia seemed MS needed mobile hardware knowledge to develope a Universal focused OS, now MS got rid off what was not needed. And Skype could have been better developing Messenger further!

LinkedIn is waste of money no matter how you look at it. Facebook's 16billion spent on Whatsapp was money well spent compared to the this 26 billion wasted on LinkedCrap.

Obviously you don't use it and have ZERO knowledge about it.
Admittedly, 26B seems a huuuuuuge amount but Linkedin has a massive corporate presence, a perfect fit for MS

What not? It wouldn't surprise me if msft bought Tesla, SpaceX and Hyperloop...

Apart from the topic, i like Wand's logo.

Hi, I am Satya Nadella, Your all fired!

You are Steve Adams, aren't you?

They shouldn't have shutdown their beta project tho

But this is the way to go if u really wanna be on top of computer world

MSFT shopping spreeeeeeeeee!

LOL...but they did such a good job with TAY. I couldn't stop laughing over it

Awesome... um.. what are AI messaging bots? Are they like the "Chat now" bots that help you with support questions that are 100% computer generated? That's my guess.

Any Suggestions on what Microsoft should buy next ? Posted via the Windows Central App for Android

HERE would have been perfect fit. But Nadella being Nadella that chance was missed. I bet he will sell next. All hw, surfaces, Xboxes etc offloaded to HP or Dell or alike.

Yeah, let's buy everything..!

The way "Bot" framework is going sooon we will have @john_bot @ Dan_bot taking over....... what will homosapiens do (They are dead) :(

I get microsofts goal....buy everything, fire everyone, and shut it all down...then they have to be on top!

I think Satya is destined for the looney bin.....

BTW, my 50% off moving boxes extends to WAND employees as well. Since your soon going to be shown the door by Nutella and Microsoft.

I don't think anyone is reporting the significance of this purchase. The CEO Vishal Sharma is basically one of the leaders of Google Now. At Google, he created a voice activated assistant called Jacob (before Apple announced Siri). It was a 20% project. Higher ups didn't pay attention until after Apple announced Siri and Jacob got subsumed into the larger project called Google Now. Vishal's vision was to breakdown the silos between apps but Google Now went in a different direction so he left in 2013 where the conversational approach to software interfaces became front and center. You can basically call him the father of Google Now in a way.

This is just an ego aquisition by Nutella then.....I get to fire some REALLY talented people like Vishal....ha ha...