Microsoft adds 1080p emulator images to Windows Phone SDK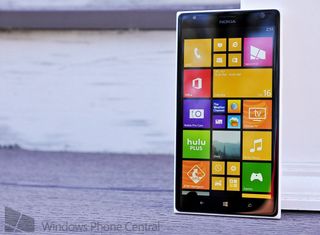 Developing for Windows Phone 8? You're going to want to head to the Microsoft Download Center to get an update for the Windows Phone 8.0 SDK. What's the big change? You can now test your app against a 1080p emulator to see how your work runs on devices like the Nokia Lumia 1520.
In a blog post over on the Windows Phone Developer Blog, Cliff Simpkins details new emulators that help with correspond to both Update 2 (GDR2) and Update 3 of Windows Phone 8. You'll be installing these additions with your existing install of the Windows Phone 8.0 SDK.
The new emulator images for Update 2 (8.0.10322) only apply to developers that only have Visual Studio 2013 RTM installed. If you're already running the original Windows Phone 8.0 Update 2 emulators installed you don't need to install these.
The biggest and most important change is the emulators for Update 3. This set of images matches up with Windows Phone 8 Update 3 and brings in 1080p support. This will allow you to test your app on 1080 x 1920 resolution screens versus needing to own the Lumia 1520. Going forward we'll be seeing more and more Windows Phone devices with 1080p displays, so it was only a matter of time before Microsoft added emulator support for developers to test their apps.
More details at the source link below. In the meantime, you can jump straight to Windows Phone SDK 8.0 Update 3 Emulators to download.
Source: Windows Phone Developer Blog
More great news coming from Windows Phone Twitter!
"We're doubling down on Red Stripe Deals! Starting today, we'll feature 6 great deals each week. Happy New Year!"

At last for my Lumia 1520

Cant wait for some smaller screened 1080p screens. 1520 is a little too big for me. I'm hoping Note 3 size in the future

I feel the same, I had a play with the 1520, it's an amazing device but it's just too big for daily use (for me anyway, I guess it varies person to person) I'd like to see a 5" screen version available in Aus

Good, create them apps that support 1080p for my future Lumia Icon

Still wanting for 3 row support for 1020 & 920

Bummer. The 1080p image won't run on my Samsung Series 7 Slate (which I use for WP8 development and has 4GB) due to a lack of memory. The 720 GDR3 image runs fine.

Awesome! A day too late though, I submitted my App for certification yesterday!

More like 6 months too late. Devs should have had the chance to support this on the 1520 release day.

Yes they've been pretty late with this, should have been aligned with the Update 3 dev preview incentive.

I wish the wp8 sdk was available for 32 bit pc's.

Sorry if unrelated but, what mail app is that on the 1520's screen?

Either hotmail or Gmail. Its just not linked.

anyone please give me Windows phone 8 SDK updated version with standalone (offline installer), please.

Hi
I know this not realt to the subject but I need some help
I Have a windows phone 8 device
and I have a dreamspark a count as a student
so I've just developer unlock my device using SDK 8.0
and as a developer I can unlock ap to 3 devices and sideloaded up to 10 app
my Question is if I reach the limit 10 app sideloaded
is that mean that I can't sideloaded any more app
or I can if I delete some apps as long as I don't reach the 10 app limit
thanx
Windows Central Newsletter
Get the best of Windows Central in in your inbox, every day!
Thank you for signing up to Windows Central. You will receive a verification email shortly.
There was a problem. Please refresh the page and try again.