Microsoft and Mastercard want to give you a universal digital identity
One digital identity to rule them all.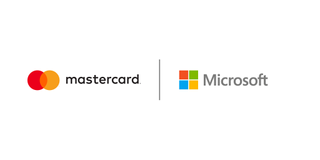 Microsoft and Mastercard today announced (opens in new tab) they're teaming up to create a simplified system for managing and verifying your identity online. From financial services down to email and social media, the goal is to forge a universally recognized digital identity that can be used and verified across services.
Currently, verifying your identity online involves using a patchwork of centrally managed items ranging from your passport number to your proof of address, driver's license, and login credentials. While Microsoft and Mastercard are mum on details for now, the two companies say they're working on a decentralized system that would replace these verification methods and work universally across services.
"Today's digital identity landscape is patchy, inconsistent and what works in one country often won't work in another. We have an opportunity to establish a system that puts people first, giving them control of their identity data and where it is used," says Ajay Bhalla, president, cyber and intelligence solutions, Mastercard. "Working with Microsoft brings us one step closer to making a globally interoperable digital identity service a reality, and we look forward to sharing more very soon."
The proposed system would streamline everything from applying for loans and filing taxes to shopping online and signing up for streaming services. Importantly, it could also work across borders. Further, Microsoft is setting its sights on solving three common problems:
Identity Inclusion: More than 1 billion people, a majority of them women, children and refugees, are not officially recognized; a digital identity can improve their access to health, financial and social services.
Identity Verification: A single, reusable digital identity can help people interact with a merchant, bank, government agency and countless other digital service providers with greater integrity, lower cost and with less friction.
Fraud Prevention: A single digital identity can help reduce payments fraud and identity theft of various forms.
Mastercard also says that the new system will "serve as the foundation" for new services it plans to offer built on Microsoft Azure.
"Digital identity is a cornerstone of how people live, work and play every day," said Joy Chik, corporate vice president, Identity, Microsoft. "We believe people should be in control of their digital identity and data, and we're thrilled to first work with Mastercard to bring new decentralized identity innovations to life."
As of now, there are no specific details on how this proposed universal digital identity will take shape, but it could provide welcome relief for the burden of remembering hundreds of passwords and submitting sensitive documents online.
Microsoft promises more details on the system will be provided "in the coming months."
Dan Thorp-Lancaster is the former Editor-in-Chief of Windows Central. He began working with Windows Central, Android Central, and iMore as a news writer in 2014 and is obsessed with tech of all sorts. You can follow Dan on Twitter @DthorpL and Instagram @heyitsdtl.
I look forward to answers to the questions concerning data security.

Likewise especially there have been a few massive data security breaches this year alone...

If all goes well this could possibly be a way to allow us to even vote online.

I hope not. I don't think voting should ever become that trivial, equivalent of hitting thumbs up on Facebook. I'd like to know that people actually had to expend at least a little bit of effort to vote. The easier voting gets, the less effort people will put into learning the issues before taking the time to vote.

Not true, we vote online in Estonia (as an option) and last time I voted I spent a day researching all the different agendas parties had. I even wrote to some representatives to ask some questions about the policies that interested me the most and it helped me to make an informed decision.

You'd think you'd want to make it easier to vote, not harder. Besides, other countries do online voting to good effect. They tend to be very stable democracies with few nutter politicians.

You are acting like people actually research what candidates say before voting and don't just vote the way their party says to.

@GraniteStateColin, I can see it both ways. However I do agree with others that voting should be made more accessible. My concerns is with data security and ensuring the integrity of the vote remains.

Now this looks promising. I've always championed the idea that it should be easily recognizable for a person to prove they are who they say they are through a one-stop method. It'll be interesting to see what becomes of this.

The country of Estonia has had something like this for a number of years, allowing things like online voting and the signing of legally binding contracts. I don't know if their system would scale up to "globally interoperable," but it seems like the basics of such a system should already be well understood.

Iep, we use it all the time, from banking to healthcare to submitting utilities to signing stuff. One needs a physical ID card with a chip and a card reader to do it, but this ID card doubles as traveling document too (within EU) and its very convenient...

That's how some online banking functionalities work in the UK as well. I feel the issue is that the many in the US still use cheques and people get paid in cheques. Plus they sort of recently got a chip and pin system... a system which many countries have been using for ages. https://www.theguardian.com/commentisfree/2014/jan/27/target-credit-card...

These kind of ideas are popping up everywhere. There is another platform called YOTI that is doing the same thing. Personally doubt any of them can keep the data secure. Every day there is a new and massive leak.....

so one hack and you're done for for good

I am glad to see Microsoft here, as opposed to Google.
Apple would have been okay as well, when it comes to data care I have not heard anything truly worrisome from either. Mastercard is an interesting start though. We'll see what this will end with :)
Windows Central Newsletter
Thank you for signing up to Windows Central. You will receive a verification email shortly.
There was a problem. Please refresh the page and try again.