Microsoft combines Windows 8.1 and Windows Phone app policies, reveals code of conduct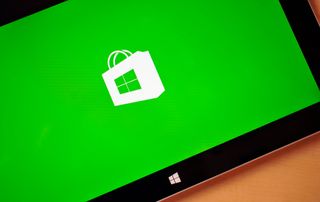 Microsoft has combined its app policies for both Windows 8.1 and Windows Phone apps into one place on its website as part of an effort to make them more clear for app creators to understand.
Microsoft announced the changes in a blog post, which will affect any app developer who wants to publish their creations in the Windows Store and Windows Phone Store. The company has also made revisions to its privacy policy statement. Finally, it has posted a brief Developer Code of Conduct (opens in new tab) that covers those apps. Basically, all apps in the store have to have a unique name that is not "misleading, or similar to the names of well-known entities." The apps must also stay active in the storefront and publishers agree to not "engage in any fraudulent or dishonest activities" in the store itself.
All of this sounds good, but the key to any policy is if they are enforced. We will see if Microsoft will make a better attempt to kick out any apps that violate its code of conduct from the store. What do you think of these changes?
Source: Microsoft
Windows Central Newsletter
Get the best of Windows Central in your inbox, every day!
I would like to learn how to develop for the Windows platform, any suggestions or where I should start, learn coding, etc? Any info would be much appreciated...... Any self-taught developers here. I'm an accounting major pursuing a Bachelors, then it's off to law school. I would like to add coding to my resume without the schooling part. Is this possible/feasible?

There are some great courses on MVA (mva.ms). Take a look over there. I really like Bob Tabor's beginners series, but that's only phone.

Bob! I love how he teaches..

I'm in a similar boat, so far, it seems to be a good idea to download visual studio and play around with it until you get to grips with the basics and then........ That's as far as I got :|

@lkjeHij and @JoRdaNeK, I'll experiment with both of your recommendations and see where it takes me. Thanks for the information.

http://channel9.msdn.com/WindowsPhone

@RagBuster.... Thanks a load!!!

YOUTUBE!! ​learn C then C#.. You r good to go. ​

learnvisualstudio.net with Bob Tabor is the best one I know of. I started on MVA but learnvisual is much more in depth and comprehensive. Look for his Managed Learning on ASP.net

To everyone that shared advice and knowledge on my inquiry. You guys are awesome! Thanks a lot and I really do appreciate each and everyone of your comments. You all should know that your comments are just as valuable as the journalists whom contribute to WCentral. All knowledge and experience is always welcomed!

Great! now we'll get some good apps!

PSA: We can all help Microsoft keep the Store clean by using the "Report a concern to Microsoft" link in the Store app descriptions.

Public Service Announcement

Few mintues ago Rudy Huyn tweeted that he was offered from google and he rejected the offer saying He loves developing for windows. He's truly a savior and a hero

Obviously Rudy Huyn is a winapo dev, but what is he known for? What has he done? I've never heard of him.

I think that's the guy that makes non-official (social) apps (6tag and all other apps with 6 in front) I might be wrong :)

I think he was being sarcastic since the op mispelled Rudy Hyun name.

Rudy Huyn is a windows developer who makes third party apps of famous official apps like instagram, snap chat, vine, Wikipedia etc.

You're right my friend... Unfortunately there isn't a reward :-)

You never heard of Rudy Huyn? Bing/Google his name and you'll find out soon enough. And yes, he has done a lot.

He makes third party apps that make the official apps look silly, he is a great app developer

Huh, that's what I call a comment. +710

Rudy Huyn is one of the most poppular or the most poppular windows phone developer. He have several places where you can find him.
https://www.linkedin.com/profile/view?id=144024975&authType=NAME_SEARCH&...
https://twitter.com/RudyHuyn
http://www.rudyhuyn.com/blog/
http://mvp.microsoft.com/en-us/MVP/Rudy%20Huyn-4038192
https://klout.com/#/user/RudyHuyn
He have gotten 3 awards, i think that number should be much higher

The MetroPCS adverticle is back and breaking the mobile app again.

Its the next logical step towards unification

Huge image, but here's that blue Lumia 735 EDIT: Image not showing up for me! Check Carphone Warehouse if this is the case

Windows phone is set to blast soon

That "soon" on WP takes months

This is great. Makes it easier especially for developing universal apps.

Better later than never. Love them or hate them, we need standards.

Before making any app policies, they should make up their minds whether they want the store to be available in all regions or not. I mean how is it that windows phone store is open and working here but windows store says it's not available in my region!? And what happens when they merge all stores in windows 10?

Sorry if I'm wrong, but it seems like all of the above people getting the wrong end of the stick here? All I gather from this is that they want a streamline procedure and simplistic commands of conduct.... Not anything major or groundbreaking for the platform(s) am I wrong?

Let your imagination and enthusiasm loose! Now board the red carpet and fly! Can you see the vision now? It's a magical experience! Windows phone.... To infinity and beyond!!

This is awesome.... Any chance they can make it so you can delete apps you have tried that didn't work out from your list of apps in any of the app stores?

I agree. It would be a good idea to give the user the ability to clear that this of "disaster" apps ... either everything or any individual one. I can't for the life of me figure out why this isn't an option.

Exactly! Removing unwanted, obsolete, "disaster" Store apps is an essential feature that Microsoft should have included from Day 1.

They are doing things in the correct way! I wanna see Windows 10 ecosystem in their full power!!

Head to universal app and united code

In-te-gra-tion! Bring it on.

And the app will turn out to have good quality and stay at the level with those in other platforms.

When will this thing start happen?

I hope Microsoft finds a way to combine all the ratings worldwide for an app or game. I think this would be really helpful to users and devs too

I hate the unique name requirement. I get it for brand names but if someone wants to make some simple apps to fill in missing areas of the OS, they should be able to use generic names like "Timer" or "Flashlight" to keep the app list "clean" for example.

You need to update the date of birth

iThis is great making life easier for the development of multiplatform games.
I've just visited the android app store and I never want to hear about the app gap again the apps offered seem really inferior and old compared windows store really pleased I switched.

Microsoft needs to implement system that suspends or removes an app listing if the developer hasn't updated the app for a specific period of time.

If Microsoft remove those not updated apps. Windows phone will disappear on earth. And no more people want windows for phones. Apps will disappear from store one by one. Android apps will remain forever even those developers already died.

I just started my developer for windows I have a Lumia 520 how do I unlock it so when I leave out of country I can use another service