Microsoft confirms the Windows 10 Creators Update will only come to 13 Windows phones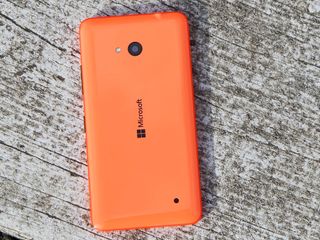 Microsoft today confirmed murmurings that the Windows 10 Creators Update will only officially roll out to a limited batch of supported Windows phones. As detailed in the release notes for the latest Mobile Insider build, the list includes a total of 13 Windows phones that will be officially supported at the Creators Update's full release, as well as on the Windows Insider program going forward.
Here's a look at the supported phones:
HP Elite x3
Microsoft Lumia 550
Microsoft Lumia 640/640XL
Microsoft Lumia 650
Microsoft Lumia 950/950 XL
Alcatel IDOL 4S
Alcatel OneTouch Fierce XL
SoftBank 503LV
VAIO Phone Biz
MouseComputer MADOSMA Q601
Trinity NuAns NEO
The official list matches a list initially reported last week by ZDNet.
For those disappointed by the move, Windows Insider chief Dona Sarkar explains:
Unfortunately, this leaves many people using Windows phones like the Lumia 930 and 1520 without an official way to move up to the Creators Update when it releases on April 25. Nor will phones not on the list be able to test out future Insider builds. Devices that may already have a Creators Update test build installed can keep running it, but they'll remain unsupported going forward.
Dan Thorp-Lancaster is the Editor in Chief for Windows Central. He began working with Windows Central as a news writer in 2014 and is obsessed with tech of all sorts. You can follow Dan on Twitter @DthorpL and Instagram @heyitsdtl. Got a hot tip? Send it to daniel.thorp-lancaster@futurenet.com.
note to editor: correction to title... "will only come TO 11 Windows phones"
That, and from your own list, I count a total of 13... not 11. Edit: Thanks for fixing :-)

Well, now that's embarrassing. Thanks for the quick catch!

Dan, may you also correct the incorrect capitalization of "phone" in the article? Generic terms, such as the device type should be lowercase so Windows Phones (when talking about phones that run Windows) should be Windows phones. Thank you, Demitrius

Now that's a phone I haven't heard of in a long time.

Vivid memories of the days when Windows Phone 8 was first released, all of a sudden.. 😢😢

I'll just leave this here for everyone's entertainment: https://youtu.be/z3nXHAQa-gQ

Although not the best news, I'm still glad we're getting more WP related news than we were before. Seems more alive this way.

Yeah. Even the X3 was DOA... Sad...
I remember the days of WP8.1, and Lumia devices, app store was growing, gaining some respect. Hardware was competitive, much promise from MS, and other OEM's. We had something we could stand up for... The only non believers were mostly carrier's, and MS's marketing department.. I bet if WP devices were more plentiful in the US, and marketing fired on all 8 cylinders consistently, things would've been different. Two things MS could've had a much better influence on if they saw mobile as a priority, like they should've... WTF is up with decision making at MS? WP 8.1 is still better than WM10? That's ridiculous.

Following Dona, i see how simply user feedback is just ignored. Yes, official statements would always say they are improving WP based on it, but as you said, 8.1 is still better than 10. So I take it as if they collect Insider feedback just to see which phones are getting most of the feedback(they would say more problems) and that would ease out for them to release phones from support list. Its shame for Satya and Dona that they cant handle WP as good as it started in 7.5/8 days.

Man... Let's be honest with ourselves here... MS shouldn't have to rely on us for their damn OS to be coherent, and work properly. Especially if they only have a handful of devices to watch after. That's BS.. Do we honestly think Apple, Google, or Samsung, relay this heavily on fans feedback to get where they are? So, MS can't see what needs to be done without us, and the others can?... Really?. Yes, feedback is great, and I'm not saying that Googapple doesn't rely on it to some degree, but not to the degree MS stresses they need... ****, if that's the case, they can just pay me $150k a year, kill the insider program, save millions, and have a great OS. Because, for some reason I, myself, know what needs to be done, but 1000 MS employees haven't a clue.. This is BS.

What's even more pathetic is that even with us literally telling them what needs to be done they still refuse to get it right.... This some special ED BS.

been saying facebook crashes 3 times to open it on a 640 xl for a long time. even after wiping it same thing. i dont get why they have it on the list. my work phone android has no issues opening facebook. why does ms get something so simple with app support wrong.

Facebook for 10 on my 950 is a nightmare.... It's really hard to hang in there. The only thing keeping me here are the other two options. Makes me wish there were 6 options to choose from.

Rod I've loved my lumia icon bought it new from verizon cash. Seeing the state of affairs I'm glad I picked up a verizon s5 cheap when my Icon accidently took a dive in the drink. I hope ms pulls a rabbit out the collective arse but for now I'll camp on the Android side of things..

Sad to hear, but I can't blame you.

It was probably the 1000 employees that were left home in the latest batches of layoffs

And, hopefully the marketing team went with them.

I don't think the XL versions count as different phones

Why all the "thumbs down"? I just meant that I think the article said 11 phones becasue the XL versions were being included with the regular versions... Such negativity around here sometimes

I agree, don't understand why people get all upset here. I'll up vote.

Because most of them are fanboys of a dying thing

Re: ML10,
The trolls and quitters provide more than enough negative comments on Windows Central. The faithful have to be vigilant.

I'm not voting either way here, but there seem to be enough differences between the 950 and 950XL to call them different phones, its not just a bigger screen.

Because they are different ******* phones you whiny little *****.

Guess you missed the point of what I was saying entirely... But on the plus side all of the "********" really drove your point home! You are getting an up vote from me!

Yep I see 13 too, but who is really counting. All the Microsoft Lumias and Currently supported soc oem phones. HP Elite x3 - 1 Microsoft Lumia 550 - 1 Microsoft Lumia 640/640XL - 2 Microsoft Lumia 650 - 1 Microsoft Lumia 950/950 XL - 2 Alcatel IDOL 4S -1 Alcatel OneTouch Fierce XL - 1 SoftBank 503LV - 1 VAIO Phone Biz - 1 MouseComputer MADOSMA Q601 - 1 Trinity NuAns NEO - 1

It was a note to the editor. The editor corrected the title. End of topic. Thank you all for your subsequent notes.

You're quite the abrasive one aren't you?

Do know: Jessicator is a dude who has been here a long time and has developed a complex. No one likes him.

No, she's just saying, stop beating a dead horse. not hard to understand

baseline spec of 730, 830 640 are same but only 640 supported because of Microsoft brand name on it? Really ridiculous. They really dont hear and care about us.

Getting rid of the name Nokia!

My 735 says Microsoft; made no difference. But I think they just have dropped Verizon and vice versa.

I've always used Windows phones. Too bad my loyalty of so many years hasn't been matched in kind by MS. I have a 1520, it's a great phone and I love it. Nokia had many problems but noone can deny that they made great hardware. Now I'm trying to decide what to do. Abandon all hope and buy a new phone? (My forst choice would be the Alcatel 4S) Get the Creators Update and risk using the device without any support from now on? Or stay with the latest update until my phone stops working? Has anyone here made a risk analysis? I guess it's true that misery loves company.

Isn't that the truth! Apparently the company didn't have any realistic plans for W10M ab initio.... Taking fans along for the ride only to throw them to the curb. Just isn't the way to have done with such a promising platform...

I think the 'XLs' varaints would count as phone models.

I count 13, your counting 950/950xl as 1, I count them as 2 ;)

I think it adds up with /. The XL ones.

The XL ones are 12th and 13th.

List of unsupported device list extends..

Just like the list of removed apps!

Apple released update for iphone 5s (2013) ios10. MS doesnt want to update L730(2014) hmm..anyways dont care.

Funny how they say the experience on older phones is bad when even my L950xl has never had a good week

This. I've run into so many bugs lately that it's getting very annoying to use just basic functionality.

Maybe you need a factory reset. I haven't issues on my 1520, sad it's being left out.

My 950xl dual has never had a bad day.

My wife's 950 and my 950XL have never had a bad day.

the problem for MS is that they had so many phones on the market it was hard for them to keep up!

*thumbs up* Whatever build runs on my 920 runs well still. Same on our 740 in house.

It's as if they forgot about the 435, 535, 540, etc, all around the inception of the 640

Thank you for confirming this! Still a bummer though.

Bullshit words. It's a shame, Microsoft. My L735 have the same hardware that L640 have...

Different touch screen which seems to be what the phones that made the list have in common. (Based on a quick search)

MS got the red panic button of update.

My 1520 not listed , so I am confirming my next phone not Windows Phone

Microsoft and Verizon are at war. We are caught in the middle. Notice ICON and 735 dropped. They both work great with CU.

I find it amazing how we inside's are all so valuable with our so called older phone's my Icon 929 but now after they got what they wanted all the free Testing, Information and Feedback handed to them and now it's time for the curtains to open and and they tell us to stay home. I think not it is "Microsoft Light's Out" for you. The only difference between Microsoft & Jessie James, At least Jessie James wore a mask.

Find it hard to believe that a 640 provides the "best possible experience for our customers" over the 930 & 1520 and with no new phones on the horizon its clear to see this is how the OS will go out but hey, I'm quite happy with my 1520 so Yay!

Will continue to use my 1520 updates or no updates. Not going to smaller 950XL.

What's the plan when it dies?

Microsoft does sell a 6.2" device.

http://www.theverge.com/circuitbreaker/2017/3/30/15121816/samsung-galaxy...

Bye mobile, android here i come.

Take it easy, it's just a phone. Moving to another platform (or even come back) it's not a heroic act.

Take it easy, it's not like we're on a blog dedicated to something common we all find interesting/s

I wouldn't unless there's an app you need. I switched and can't wait to switch back.

Unfortunately, not everyone has the option/money to buy the latest phone. I had the HTC 8X and then no to Windows 10. Then I upgraded just over a year ago to the Lumia 830. Now, NO to the creators update...ugh. I've been a diehard fan of Windows Phones since I had the HTC 8X that I would never get an iPhone or Android. Now, because all providers in Canada don't offer a Windows phone, I'm just going to have to live with Insider Builds or go with an Android.

Android users get dropped even harder...

Yeah, the only difference is, android versions make no difference. While windows 10 ist still beta. And this left behind devices will never experience a good system.

Likewise, I left the 8x for 928 and then it for the 735 and now, what? 950? I think RS3 is the end of the line for it. I expect it will get updates and then when RS3 is done, it will be dropped.

What can we do if we still want the creaters update on older devices???

very easy, just spoof the phone. So it thinks it is a l950 XL

How? Im on a 930 and thinking whether I should move to 950XL just to keep getting support...

You will be in same boat next year this time.

Creators update is no big deal. I will keep my 635 on anniversary build.

So if my 1520 is alreay on CU, will I continue to get updates on the slow ring (just as an "unsupported device") or am I stuck where I am? The article isnt very clear on that.

If it goes anything like the AU did (which I think it will), you will be stuck there.

Then I guess from point on my 1520 is going to think its a 640 XL or a 950 XL...

Now that we're in the same boat, how would one achieve that (I guess there's a thread somewhere), and does it matter which device you imitate?

Which still leaves the question as to how long THEY will be viable beyond Redstone 3 (especially the 640).

How? I need some info plz

Yes, you'll get cumulative updates as long as they update CU.

the biggest worry about this whole situation for us 1520/930 users who are happily running CU is what if I have to use WDRT? Dropping 8.1 back on the device will almost surely be a death sentence for the deivce with no way to get it back.

My 928 was on AU and then suddenly no more updates even on that branch. I bought a 735 and now it is dead-ended too. At least, they should let us have CU updates, but I am not holding my breath. My wife's ICON won't update to 138. We get an error.

No L830, but the 550. What the &%$#? That makes no sense.

New phone. Note that all of the phones are new from mid-2015 on to present...

L830 has the same exact SoC (Snapdragon 400 MSM8926) as L640, which will get the update, so I agree with the "What the &%$#?" above

One has the logo Microsoft ✔ unfortunately the other one has the wrong logo ❌

It makes sense to MS though. Every time a set of devices was removed from the list of serviced devices, there was always some evidence that they were not (all) removed for technical reasons. I have posted on each such occurence, all the way back to WP7. I'm not yet sure how it is this time, but so far that line (insiders confirm older devices run updates worse than newer devices) was always just politically advantageous BS. I'd not yet bet on it, but I'm pretty sure it's no different now. It's likely also just planned obsolescence for economic reasons. It's about saving money and has nothing to do with the quality of user's experiences.

We are continually listening to your feedback to provide the best experience for ALL of our customers... that have one of the phones on our list

Yeah, it's a lie. They made a business decision not to invest in the OS so it would support older devices. Companies are just so accustomed to lying nowadays they probably don't even realize they're lying.

" We are continually listening to your feedback to provide the best experience for ALL of our customers... that have one of the phones on our list " Don't be so cynical. Microsoft listens to all mobile customers..... in much the same way that most serial killers listen to their victims.

Or the way the airlines worry about their customers when they overbook. Just drag us off.

Well.. Time to sell or donate every Microsoft phone I have except the 640's and 950's. No point in keeping the unsupported ones. Might give em back to Microsoft. :P

Just chage the registry so they still get the updates. Thats what Im going to do with my 1520 that I bought a couple weeks ago

I already put em in a box to send them back. :D

You are going to give them to MS for free?? Why??

I had the luck to test phones when a new one released. Its not that big of a thing.

Don't be stupid. Microsoft and Nokia Windows Phones will be great collectors editions. In 25 or 30 years they will be worth 5 or 10 times more than you paid. Phones to keep, Nokia Lumia 800, 900, 930, 1520, 730,735, Microsoft, 950, 650. If Microsoft fails to change the Mobile market these will still be worth a lot. If Microsoft does change the Mobile market they will be worth a whole lot more.

Don't be stupid. Microsoft and Nokia Windows Phones will be great collectors editions. In 25 or 30 years they will be worth 5 or 10 times more than you paid. Phones to keep, Nokia Lumia 800, 900, 930, 1520, 730,735, Microsoft, 950, 650. If Microsoft fails to change the Mobile market these will still be worth a lot. If Microsoft does change the Mobile market they will be worth a whole lot more.

The 1520 is almost 4 yrs old. Who got Nougat officially for their Galaxy S4?

you might cant get it officially but you can get it unofficial

Exactly! I said this on a similar article. If they think Android is better with updates, they'll find out the hard way.

Android is way better for updates. Google is still directly updating the GS4 and GS3 every 6 weeks or so and will continue updating them for a couple years from now. They might not receive updates to new versions of Android, but they will still be compatible with new apps and can receive new features.

Yes, it's true. While most Android phones may never see a major version update, they can still run pretty much all the latest apps. Out of necessity, Google has decoupled things so that a large portion of the Android APIs are updated through Google Play Services, and prior versions of the OS are supported that way for a while. They just dropped support for Gingerbread and Honeycomb in the latest version of the Play Services SDK this year. With Win10M, if you don't get the latest update, you won't be able to run apps written to the latest APIs - period. That includes Edge, for example. No Windows Store ebook reading on a 1520, at least not without being in the Insider Preview, since that requires the latest version of Edge. Does Microsoft bother make updates to other built-in apps (like Maps, for example, or Groove Music) compatible with earlier versions? I'm not sure about those, but I wouldn't be surprised if it was a similar situation.

Oh no. Not the "didn't provide the best possible experience" BS excuse again. Would be better if MS just said nothing.

You'd think that MS would at least try to bring along as many users as possible to the next update, given that their user base is tiny...but no...they decide to upgrade the 550s and 640s over the 930s and 1520s...screwed around 50% of their 0.1% user base...

I'll play devil's advocate. What do you think would happen if they said, "screw it, we'll include those devices anyways." And the 50% of the 0.1% are not able to use their phones? It'll be a S-storm like we're seeing right now, but only worse because they can no longer use their devices.

Its unlikely there is a feature the 640 can run that the 930/1520 cant and cause people to lose access to their phones, its not as if the CU adds some great new features. With less than 1% share they could have taken those devices till they end support, which is looking like the end of this year.

Come on, that new share icon takes the latest gen. SOC. 930 and 1520 just aren't capable! /S

Which is why I compared the update for low end phones to the lack of one for the high end phones...have to agree with theefman here...

+1 say that to my Lumia 820 :D (Win10m newest insider release preview)

thank god sold L535,L930 special edition kept L1020 with wireless charging case and camera grip as souvenir, using L950XL waiting to upgrade to android or ios this year. sadly my mom's L730 doesnt support.

Change the registry so it can get future updates

Can you elaborate on this, and what possible negative consequences are there to doing it?

Here is a link to it in the forums... http://forums.windowscentral.com/windows-10-mobile-how-guides/436253-%5B...

To me it looks like feedback had them go to this position woudl be good to see a breakdown of usage.

Let's complain in the feedback hub. Let them know you are being let down. It is an excuse. Just like not getting the update for the L520/L521 to windows 10. It is a shame.

The 520/521 definitely shouldn't get Windows 10. That's going too far.

Why? W10 runs fine on my sons 520

Why is the Acer Jade Primo not on this list?

Becasue Acer has chosen not to continue support for it. There was an article about that a while ago

That phone never even got the anniversary update. Acer discontinued support along time ago

Looks like they saw the sinking ship before anyone else....

So Acer decides to screw their customers. Good luck getting me to support them...

Acer chose not to roll out the Anniversary Update so why would they change gears all of a sudden and release the Creator's Update?

Becasue Acer has chosen not to continue support for it. There was an article about that a while ago

I don't think it even got the Anniversary update. Acer did not support it, IIRC.

It didn't get the Anniversary update in first place. I see it is a deception act when Microsoft is still selling unsupported devices in their online store like Acer and BLU phones.

If they removed all the discontinued phones from their store... well that would be a pretty empty store.

They can stock more Galaxy S8.

It never even received the Anniversary Update. It wasn't expected to be on the list.

Because Acer are a bunch of dicks that don't even support their own phone, sending it out into the wilderness under prepared.

So, best strategy for 1520 on production ring is to get CU via Release Preview Ring, update apps, and then leave insider program?

XLs are definitely different phones. They pack different internal hardware

Oké but it is a irritating one if you own a lumia 930.

I noticed one thing, and it's in plain sight... The 3 main phones that aren't receiving the update even though the hardware supports it i.e. 830, 930 and 1520, is because they have hardware buttons and not the on screen buttons. The only exception is the Alcatel One Touch Fierce, which is inferior to all 3 of those phones. Sucks because I got my daughter an 830 recently to replace a broken 640.

Will the phones on Creators Update through Insider receive Cumulative updates after 25th April if they leave the Insider Preview like those unsupported phones which got updates on Threshold 2 ?

I really liked Windows Phone,I mean SERIOUSLY;been a fan since HTC HD2 Era,but after these terrifying news and now my lovely 930 has stopped being supported,I am kinda forced to switch to android
IT IS HURTFUL but there is no any alternative way,DAMN IT 👎🏼

Sepehr Habib you are crying like your phone will stop working tomorrow morning. Like it won't make phone calls and won't take photos. You just can't wait another minute or you will just die. I wish Android on you.

No I didn't mean this,i just wanted to say it gets old after awhile,That's all!

It would be nice if they just got basic features to work properly on the 930 like speaker phone, only works if I go back to 8.1, as soon as you upgrade to 10 it stops again. They know of the problem as it's the same one which occurred in the camera app that stopped it recording sound in videos but they managed to fix that in an app update :/

LOLOLOL HAHAHAHAH "I wish Android on you." I imagined that is like casting a spell attack in an RPG "I cast Android +15 on you, damage 200!!!!"

It's much worse...2000 points damage!

Android be with you
Edit: Amen

So, flagship phones (NOKIA LUMIA ICON / 930) are excluded...What's the purpose to have a flagship phone that will be deemed worthless faster than an old communist 5 years long plan executed in 3.5 only to need 2 more years to correct speed generated mistakes (therefore 5.5 years in total).
When windows 10 first time arrived they excluded so many phones only to be re-included a couple of months later.
Shame on you corporate culture.

I think rs3 update is also a minor update

What a laugh, I can't believe they're trying this again. "Don't blame us, blame your fellow Windows Mobile users! They're the ones who gave bad feedback!"

what devices on this short list run with Verizon?

That would be zero, zero devices.

Okay then, MS. Better make some deals with Verizon, soon. The old Icon's battery isn't getting any stronger.

MS doesn't make phones anymore, the OEM making the device would need to submit it for CDMA testing to get into Verizon's network. The odds of that happening are about the same as mistagreg getting his cerulean moment funded.

Which also isn't Verizon bound.

And there lies the conundrum

We suffered this problem with our families fleet of 520's and 1020's when 10536 was released and feel the pain for those that didn't make this list. Thankfully, we switched to 650's and the 950.

There's nothing we the consumers can do. Best of "luck" microsoft; You are making goodbye easier.

Yay! I am using Lumia 640XL

Yay! I m using 640 normal... :))))

MS is killing Windows Mobile bit by bit... redstone 3 will work ont 4 devices and will be kill after that...

I can see clearly now that w10m updates are minimal and just enough to support the newer phones for a products lifecycle.. They will surely now dump them all at the end of this period, whether they release full w10 on arm "phones" or not.. The end...bye...

I love wow they pose it as the insiders fault to drop support for the 930 and 1520. haha, what a damn joke.

It's not like there are any new features or improvements for mobile. Not really missing out on much.

I was wondering... Maybe those people will have a better experience with the Creators Update? Otherwise they are basically saying it's worse than the Anniversary Update and it would be noticeable on these devices.

Check this out! "Devices not on this list will not officially receive the Windows 10 Creators Update nor will they receive any future builds from our Development Branch that we release as part of the Windows Insider Program. However, Windows Insiders who have devices not on this list can still keep these devices on the Windows 10 Creators Update at their own risk knowing that it's unsupported."

So, That's It. No more Windowe Phone

Are you sure your name isn't Mreg Gilligan? How do you come to that conclusion?

So essentially she stated that older devices(930-1520) were not providing a good experience compared to what they will support now(650-640) oh really, Donna? Lol

Domna khooodi MS poolu, chai going to iphone or blackberry keyone

MS oru potta thevedya,,, nadela soothadchtam elarkum,,,nokia phones not supported false promises,, ponga da en poolungala thevedeya pasangala

I don't believe the bad feedback excuse at all. All these devices will have bad feedback on them anyway because of how many bugs are in the OS. There's clearly a trend for phones that are 2+ years over release that have to go. Hence why the Lumia 735 had to go despite having the same specs as the Lumia 640. It even has a better screen, Why do you do this MSFT? You're market share is small enough already lol

Would like to know how they determined that CU won't give the "best experience" on the 1520 when there is practically no new features that would tax this phone hardware wise.

I found my 1520 ran better with the CU.

Mobile OSes should have been like desktop OSes - installable on almost any hardware; old and new. My notebook is around 4 years old and still can run the latest W10 fast ring build with no issues whatsoever! I am well aware of the mobile OS limitations, but still, just for a thought. And glad (not literally) that my Lumia 830 was stolen a few months ago so I could make a move to Android since even Lumia 950 XL was out of stock. Not very happy but still better than being stuck on an old W10M build.

That poor thief, I almost feel sorry for him

Can anyone tell how the Insider builds of CU run on a 930?
I could have one for free from a friend who wants to get rid of it. So i am curious to know how CU runs on this model, even though i know it is no more supported.

"Upgrade to WP8 as we are not supporting WP7 anymore. Upgrade to WM10 as we are no longer supporting WP8. Upgrade to...oh whoops. Sorry about that!"

Anyway i already packed my phone....i ll give my unsupported lumia to satya nadella on his birthday😆

I don't know if anybody else has noticed this yet but my friends son bought a L550 last month after seeing my L650 and after this last update, he showed me that his phone no longer has Quite Hours. When he pressed it, it sent him to Yandex (the Russian Google) so I check it on my L650 and Quite Hours still worked but when I checked my L730 it was just like his and sent me to the Yandex website. One bug not many would notice quickly. Try it, press Quite Hours on your phones and see what happens.

No, nobody noticed that your friend's son bought a new phone last month. Did he also get a new pair of shoes?

People with older phones are like people with older cars, cameras, TV's , AV receivers, smart watches, etc.. New stuff comes out with new features that CANNOT be applied to the older models. Sure you can keep using the older models without the new features and have good service. If you want the latest features you must pay the price and buy the new models. It's that simple.

And what compelling features is CU bringing? Reset an app? Woopee. I'll use my 1520 til the bitter end.

Apple does the same thing. IPhone only get support to the point the phone runs like utterly ****.

Except that is usually 4-5 years later. We have an iPhone 5S 32GB (purchased nearly 4 years ago in late 2013) used for app development and it runs iOS 10.3.1 very smoothly. It has a 64-bit dual-core SOC and 1GB of RAM and it runs the latest iOS version without any issues. Then again, my Lumia Icon (early 2014 release) and 640 (early 2015) both run Windows 10 well but the extra GB of RAM on the Icon is quite noticeable.

Show me a Verizon compatible option and we'll talk.

Except its like saying that the volt is better than the roadster because it is a "newer" car. Get your argument right, the 550,650,640/XL can run no better than the 930,1520 or the 730 in any case no matter what. At least help out on feedback hub here https://aka.ms/ew4n38

Yeah right, their are at least 4 Nokia that are better then 640 and especially then 550. Hardware wise, and yeah, design wise: 830, 930, 1520, 730/735. So, what did you just said? This is clearly the first round of killing windows mobile. Then they will say, well, their are to few users that still hold this system, we decided to put it on pause. Then, well, nobody uses it, we decided to kill it.

The problem is not that old phones are not getting updates, the problem is that those old phones supposedly can't run the newer versions well, while newer phones, that are considerably weaker, still get the update

I guess they are intend on chasing away as many windows mobile users as fast as possible. I really don't get why they leave out the 735, its a better phone than the 630.

I truly feel those of us with windows are part of a beta

You mean alpha. Cause beta is to good for what ms is doing.

Whats wrong with Lumia 730 and Lumia 535? Please don't do this. Then i am switch windows. Please.

Why Lumia 535 & 540 not getting this update

It's a shame, but Microsoft has kept up there side and updated the phones for at least 2 years.

Windows Mobile will have the same destiny like BlackBerry and if Microsoft doesn't makes anything to brake this vicious circle they got into, they​ will end just to be Cloud service provider. PC , laptop and hybrid sales won't keep them long enough over the water. And if the kids grow up with Android,than in 30 years Windows will be gone.

The brakes burned out on this sucker months ago and the bottom of the hill is in sight.

Nope,it won't. Android will never be a replace for desktop windows, not in a million years. Google knows that, Samsung knows that, everybody knows that;). Their are enough enterprises using this system that can keep ms alive for ever, windows ain't gonna go nowhere even if it's not gonna be widely used from private customers. Tell me a system good enough for servers or one that can be also used in bank machines, or cash register and so on?

Uh, Linux-based operating systems are used in servers, bank machines, etc. Now I agree that Android's version of Linux is not suitable for that range of workload, and Windows is still a much better experience on the deskop for most poeple compared to any flavor of Linux.

LOL. Same Song and Dance from MS when it comes to updating their phones. Most are left in the dust. I was one of the first to get the Idol 4s on TMO when it launched. Ordered online. Been using it on and off as I swap my sim in and out between my iphone 6s+. I have to say that because MS brought most of their ecosystem to apple it has made it a much better experience. I hate to admit that Hey Siri works much better than Hey Cortana on the IDOL. Matter of fact I think Cortana worked better on my Lumia Icon! I just put my SIM back in my apple last night. Right now its just a smoother ride. And that is really hard to say... Im no iSheep but I'm finiding win 10 mobile is hard to use right now. - See what happens with the CU in a few weeks. Perhaps TMO will update the FW with some better optimizations? Oh wait... what am I saying... they just discontinued it.

Bye windows phone 10....Here I come ios

And replacing my windows tablet with an IPad.

I don't know what to believe cause the last statement I heard from Microsoft made much more sense,instead of stating which actual device will get creators update,last statement they stated which device had listed processors would get it.

Microsoft is ignoring all Nokia named devices doesn't matter what manufacturing year is.
Microsoft wants to hide all those users whose are using old named NOKIA devices.
Well it's a step towards shutting down windows mobile platform.
Very disappointed with Microsoft.

Probably also because Nokia now sells android phones

Im certain that is the case too. It looks like that....

I guess if you really wanted to get around it you could edit the registry and list yourself as one of the above phones. Then the update will come. Risky though.

I have installed my Lumia 925 run smoothly perfect for WPinternal

In other words:
All Nokia brand phones are out
Plus Microsoft Lumia 435, 532, 535, and 540

I can't use insider on this 532 anymore 😢

Fortunately my main phone is still a 950

Same here. Owner of Lumia 950, 640 XL, 535 and 520. Time to rest the two of four

RIP Nokia Lumia 930. All Nokia lumia Lumia RIP haha rest in peace, back to android.

**** you 🖕 Microsoft, I have 730

Well I have a 730, no hard buttons, same internal spec as 640 and runs CU slower but less glitchy than my 950Xl on Redstone.. They are just lying, talking bullshit..again.. After many years I've finally lost all confidence with Microsoft.. They are clearly lying and dumping people with no warning..again.. Bye bye f...heads....

Agreed. Same with 735 on Verizon. Works great. They just want us to go away and don't have the honesty to say drop dead.

Being a Verizon customer, I guess once my 735 dies I'll be forced to look at an iPhone. It's a shame, the Windows 10 OS just looks so much more modern and is easy to use.

They are splitting build numbers and branch for mobile going forward. This must mean only one thing. Suggests that RS2 will be the last mobile OS release and will be put into maintenance.

Well, sucks for my 1520 which is my dedicated Fast ring toy. No RS3 for you 1520.

1520 will still get insider builds, but its now considered "unsupported" "Devices not on this list will not officially receive the Windows 10 Creators Update nor will they receive any future builds from our Development Branch that we release as part of the Windows Insider Program. However, Windows Insiders who have devices not on this list can still keep these devices on the Windows 10 Creators Update at their own risk knowing that it's unsupported."

My bad, missed that, thanks for the correction. Heck I already thought it was unsupported lol.

Wrong. You can't read can you??

Please Support 1520 and 930 they are great on CU update!!!!!

Good luck for Microsoft mobile as a it goodbye us. For same spec of device 640 supported and lumia 830 and 730 ignored just because of they wish!

I would accept it to go to only 3 if Satya delivered on the three phones her said MS would build.

They did build them. 550, 650, 950/XL, and HP X3. They didn't sell.

That's five phones dumbass

Budget, enthusiast and business/enterprise. But great counting skills nevertheless, keep it up!

Only 13 phones? So that's mine and 12 other people's? 😜

I don't know why anyone would be surprised. This has been Microsoft's MO from the beginning. "Yay! Look at what we made! You're gonna love it, jump on board with us and we'll amaze the world...untile we don't, and then change things dramatically and leave most of you behind, hoping you'll buy new devices.....and THEN, honest, we'll do great things and THEN we'll amaze the world....<rinse, repeat>".

This list just confirmed me switching from windows to android....sooooo bummed! i really love windows OS

One of the issues with android is the platform fragmentation, phones being stuck on unsupported old versions. That was my big argument for not leaving Windows Phone\Mobile and going to android. Microsoft has now successfully emulated that failing. Again.

Last night my Lumia950 in release preview downloaded a configuration update in the Netherlands and had build 14393.1066 installed a few days ago. Anyone more I can't see any changes?

We looked at feedback and realized we weren't providing you with the best experience, so we decided not to fix up your experience and leave you out in the cold on a broken AU release. We also decided to stop production and sale any new devices that would allow you to upgrade and enjoy our services on our supported platform, but we hope you still love us.

I guess they think that we're not getting the not so subtle message and are giving us a more forceful push off of the W10m train.

Its like United. They've been asking us to deboard the windows phone plane nicely n now they decided its time to drag ppl out.

On one hand most Android phones are never updated. Google only updates it's own branded phones for a couple of years. So the Lumia 930 is well out of support. Probably the 13 phones are "in support" as much as any mobile device is. On the other side of the argument if this is really all "Windows 10" then one of the selling points of upgrading Windows 10 devices is that they are supported for life. Finally the honest answer is Microsoft wants to let phone wither and disappear. It's pretty much done with Lumia and it's own devices and I suspect most of the other manufacturers are not going to stick around long if Microsoft doesn't care. The underlying message is that if you have a supported phone now probably redstone 3 is your last update.

In other words cheap skates stop whining and buy a new phone 👍

Yeah, there's such a huge selection to pick from. Especially on Verizon.

And what phone do you recommend? There is nothing on Verizon and really just the 950 at ATT. They don't stock them and there is a palpable expectation that it is a dead-end phone too.

That's my plan! Switching to the new Android Nokia when it goes on sale in the US. Microsoft has no phones left, so no other choice anyway.

New phones? What new phones?

Nokia lumia 730 almost has a same specs like microsoft lumia 640 than why nokia lumia 730 no longer spot windows 10 Creators update ?

It's not about spec, it's all regarding hardware support period

Let the priest give last rites and put this thing in the ground where MS wants it.

I guess it's majorly an obvious decision. A matter of interest conflicts. Why support Nokia branded phones while there are other phones being manufactured by a company called "*Nokia*" nowadays? I have a 640, it will probably get the CU, but not the "RS3" so... I'll be happy until November :)

It will and it does. Via Insider.

13 phones? ****, is that how many of us are left.

Ok. So much splitting hairs. However, if a phone has a different processor, it becomes another phone. Not a variant. Putting 950 in front of XL doesn't diminish the fact that that is a different beast. I am disappointed the 930 didn't make the cut. The phone runs better now on the last Insider build than it ever did on the original UI. Sometimes (all the time?) MS seems a bit capricious with the ways they differentiate what will be supported and what will not.

Disappointed? What the f'in f does this ***** Sarkar means disappointed. She giving me a refund for my 830 which I got last month. ***** ass bullshit Microsoft son of a ********.

Why Microsoft hate that much fans?

Next time no phone will be supported

Surface Phone for sure! But it's going to developed for years... And years. I'll ask my grandchildren

Last Redstone for mobile?

I just loaded the Slow Insider build (10.0.15063.138) of Creators Update on my Lumia 640 and 929 (Icon) and set the Insider cadence to Release Preview. Now that I moved on to Android for personal use (OnePlus 3T) and iOS for work (iPhone 6S Plus) I will sell the Icon and keep the 640 as a dedicated music player (love that microSD slot). If the Icon had microSD capability I would keep that instead, as the extra GB of RAM and better SOC allows W10M to move more fluidly and the display is much better than the 640 as well. However, I can't justify holding onto a phone I can sell for $150 when it's just a portable music player and I got the 640 for $30 (and then unlocked it for free so I can pop in a SIM and use it as a phone if necessary). To me this signals the end of my Windows Phone/Mobile journey, and I will miss it. I started with the HTC 7 Trophy and recall using Seven-Eighter to get Windows Phone 7.8 loaded onto it since Verizon would not release anything past 7.5 (build 7.10.8783.12). I still have the Trophy and its running build 7.10.8862.144 (it was handed down to my wife). Then I picked up the HTC 8X and had to manually update the firmware several times and finally updated that from 8 to 8.1 GDR1 (currently running version 8.10.14219.341). That was also my wife's phone and I recently gave her the HTC One M8 running 8.10.15148.160. Since her work is giving her the iPhone 6S later this year this will likely be her last portable Windows device (she already has an iPad Air 2 and uses a Mac Mini 2012 edition, which she dual-boots frequently between macOS and Windows 10 Pro). I owned the Lumia 928 and still miss its elegant glance implementation and xenon flash. But I sold it and upgraded to the Lumia 929 Icon, which is currently running Windows 10 Mobile Creators Update (10.0.15063.138). Along the way I've also owned the Lumia 520 and 635, unlocked them and donated them to family when I upgraded to the 640 for my secondary device. At this point I doubt a Surface Phone is incoming – the developers and consumers are already so entrenched it wouldn't matter if the hardware was better than every iPhone and Android device. If it did appear it would have to offer something to compelling and revolutionary (not just evolutionary) that I couldn't even conceive of what that may be…

To be fair, after updating to RS2 on your Icon, you can switch to any rings. You won't get RS3 anyway, but you'll get app updates faster still.

Good point. Once the Fast Ring settles down and achieves consistent performance and stability I will switch to that ring to allow for faster app updates on the 640. It's still a suitable time to sell the Icon since its storage is not expandable and it's just too good to be used as a secondary machine, in my opinion - let another Windows Mobile fan enjoy it! I also like that I can replace the battery in the 640 on the fly (or when I am literally flying on an airplane with no charging capability).

I felt just the same as when my 1020 wouldn't get the W10 update but, I waited and got a 950. I really like this phone! I hear cricket has the 640 for a $1 give that a try.

What about the Cerulean Moment?

The 640XL is probably on the list because several police forces and other groups like that use it.

Or you know, it's less than 2 years old.

I think lumia 640 series wont take Rs3.......

I think it is fine to drop phones when they start a new branch, but what gets me is how they drop them on the branch we have all been working on. Unless it is absolutely necessary, it shouldn't be done. My 735 and my wife's Icon run the Creator's Update just fine though she has so far not been able to get the latest update. What I do think we are owed is a clear path to upgrade. If that means waiting until next year for a great phone then I'll wait. But it is the limbo I resent. I bought the 735 and Icon used from Amazon last Spring so we could continue getting upgrades but now there isn't a single WP out there for us to buy. And even if we switched to GSM, which I am willing to do, there is only one real option left, the 950. Even so, the people with that device seem to be unhappy with it and seem to think it will be obsolete after RS3.

So what do you recommend for Verizon: Android or IPhone. Which ones?

Only 13 phones? I didnt know there was still 13 people using WP...

"We recognize that many Insiders will be disappointed to see their device is no longer supported. We looked at feedback from our Windows Insiders and realized that we were not providing the best possible experience for our customers on many older devices. That helped us determine which devices we support for the Windows 10 Creators Update. We are continually listening to your feedback to provide the best experience for ALL of our customers." Translation: "We know many of you are pissed-off, that was expected. We thought that W10M was capable enough to run on old devices, but that was wrong. Actually, we have no idea what to do with W10M, so we're just typing random code, and letting insiders (a.k.a the lovely army of unpaid pseudo-employees) do the testing thing. So funny. Even funnier, from the 11 phones, only 4 belongs to Microsoft, and that proves how much we suck (we forgot to include the MS Kin). In the meantime, we are continually listening to your feedback to provide the best experience for ALL of our customers.. ha.. ha.. ha"

They just dropped the MOAB😭

Wait so my Lumia 1520 won't be supported while my brothers nexus 5 runs the latest Android 7.1.1. That's it I am learning kernel development and porting Android to my Lumia 1520.

Or you can do the easy thing and install Creators Update via Insider on your 1520 today, lmao.

Foolishness. I love how they put the blame on insiders when everything I have seen and read from others online said the creators update runs far better on their 830, 930 & 1520's than the Anniversary Update did. What's the point to all of these updates again? Updates are supposed to improve the experience to your current line up of devices your customers are using, they are not meant to be updates designed for something not even released yet, let alone officially announced. Updates shouldn't be excuses to drop support for devices that are still active..... And when you haven't put out any new devices since the 950's and 650's, and you haven't publicly announced any replacement devices coming in the future, then logically your updates should be focusing on keeping your current devices relevant and functioning. Just because some reports have stated that your update has some problems on certain devices that doesn't automatically mean you drop those devices simply because it's easier. Do your damn job and fix the problems. How the hell can a 550 still get the update but a 930 or 1520 not get support? Both the 930 & 1520 are the closest things to the 950/950XL's inside the Lumia Line up. Either MS better keep supporting what's out there as much as they can, or they better tell us wtf their plans are officially and tell us what new devices we will get... Or they better Stop with all these updates that directly kill off their own devices in an already shrinking community. It's getting really damn annoying.

Microsoft must be up for something, Microsoft must be up for something, Microsoft must be up for something,...

Slaps your head. Damn man stop dreaming wake up. XD

640! nice, I guess this is the last update I'll get. I don't know how this os still exists, is my favorite though

It will most certainly get RS3 via Insider as it does now as well.

In terms of insiders, it is now like iPhone. You can't be a beta tester on iOS without buying an iPhone. Now you need a higher price phone to beta test insider builds.

You buy the phone; you spend money, MS makes money. You use W10M and MS collect you data; you become a fan, MS makes more money. You enroll as an insider to beta testing W10/W10M so it becomes a better OS; you spend time, MS makes even more money.

And then they forgot all of this... And now another phone going to recycle 😢

Microsoft has never made money from windows phones. They're billions of dollars in the red in that respect.

Yep. And people get mad its funny.

Enroll to Insider, Slow Ring, install Creators Update.

So will there be any difference between the slow ring version and what comes out on the 25th?

Well, be fair. How many Samsung phones are running Nougat 7.1.1? Heck, how many are running 7.0? Microsoft has a better record of supporting their phones than Samsung, or just about any other Android phone maker. Apple has it easy as they totally control all aspects of their phones, hardware, iOS, distribution, iStore, everything (and it shows how LITTLE innovation is actually in the iPhones year to year when they have no trouble supporting things all the way back to the 5s.) Now, am I dissapointed in MS for this. Yes. Do I understand it though? Yes. Whether you like it or not, MS is dropping support for Windows Mobile and will be transitioning to Windows CShell-based products. They will be bringing out devices that look a lot like the "phones" you see in the HBO series "Westworld" that are really small portable computers that "just happen to work as a phone also". That is the future, oh, and most of the software on the phone will run directly out of the cloud, like a Chromebook so it will be fairly independent of the hardware and very future-proof. That and it pushes Nadella's "Cloud-First" strategy, smartly I believe.

In the smartphone arena, MS and Samsung use a totally different business model. Samsung creates tons of models: low-end, no-so-low-end, med-end, wanna-be-high-end, high-end, etc. It only creates the hardware, and the software is not a problem, since most Android apps can run on older devices running even Kitkat. And the average Android user don't know (and don't care) what version of Android is using. Also, Samsung doesn't has complete control over Android. Microsoft is dropping support to their own models, and with every iteration of Windows, developers have to code over and over from scratch in order to make their apps compatible (or at least, to gain the advanges of the new version): i.e. WM6.X -> (code again) -> WP7 -> (code again) -> WP8.x -> (code again) -> W10M. The fairy tail of the wonderful OS family that shares the same core, was a lie.. a BIG lie. W10 Desktop can run on 10 years-old PCs, no matter the almost infinte possible permutations of hardware devices. W10M only runs (from now on) on... 11 possible smartphones. So, what the hell is that you can make a core to work on any PC model on this planet, but the same core only works on 11 smartphones? The transition to the CShit thing? another dumb excuse to turn the Windows GUI into the same crap they did with Windows 8.x. So, you can expect Windows 11 as a crappy product, then the also expected "ups, sorry again" with Windows 12, or Windows SDKU (Sorry Don't Kill Us) as it would probably be named. And no, those Westworld's toys are not coming to the real world. And if they do, they won't be related to Microsoft at all. Nadella is a jerk. His mind is completely cloudy, and with no chances of meatballs. Even Google (wich is basically a Cloud-based company) is not adopting a Cloud-First strategy anymore. They already conquered the cloud, so now they're preparing to conquer the land, the offline realm that used to be Microsoft's.

The Samsung example is one of the big reasons I changed to WP (was about when they announced all WP8.1 devices would get 10). It's so very frustrating to see pretty capable devices being left off the party by OEM/carrier policies. I thought MS was different but their mask has been dropped. At least I hope they learn from the negative feedback and refrain from doing the same mistake again. This was very bad for their PR because they hurt directly a lot of loyal fans.

At the same time, iPhone 5 won't get iOS11 while we'll probably be able to run RS4 on a Lumja 920 just fine.

That's sucks I'm sure my 640 gonna next in nrxt year but you know what i don't give a damn coz i have Android phone now like many of us

Ummm, 13 WP models, right?

I previously owned a 710, 920, a 1020 and for the past two years a 830. No Creator update for my 830!?! I'm done! No more MS. Tired of this way to treat true fans. I'm officially switching to Android (Phone and tablet). Getting the SS8. They lauched at us for too long. Goodbye Microsoft!

Ok. Enjoy the limited updates android too. Then your be pissy there also.

You can install the Creators Update on your 920, 1020 and 830 just fine.

If MS is really trying to slowly pull off the mobile band-aid, they won't truly understand their loss until individual users start switching their other devices to chrome/mac for a unifying experience. Once enough of the general public get used to those "fringe" os's, enterprise may eventually follow suit. One can only justify their piss poor attempts for so long.

MS just got themselves a big cup of gratuitous hate.
And they knew exactly how it was when they dropped -20 phones

At least I have the 950 and 950XL. Too bad for my 1520 tho.

i had l550 which i exchanged with l730 with my mom.. l730 is quicker in every part but why msft do ****** things :( , after this decision i can say is after redstone 3 msft will make every device unsupported and THE END !

Both phones will continue working just fine. 730 can get RS2 via Insider and the 550 will probably be able to get RS3 only via Insider. Both phones will continue to get OS fixes, app updates and install all types of apps and games as usual.

What will happen to my lumia 730

Your phone will still work. Just no more updates.

Nothing bad. You can either enroll into the Slow ring to get the Creators Update now or you can stay on the Anniversary Update and you'll continue getting AU OS fixes, apps updates and enjoy new and old UWP apps as usual. Your phone won't suddenly stop working or anything.

I have used a work around on my 1020 and have it running on it. So far I'm happy. I just can't see giving up this camera yet.

This time I'm ready to abandon Windows phone :(

I know that feeling all to well. I did the L900 thing and then the 920 and then 1020 and I just can't. I can say the WPinternals work around made my 1020 like new with creators on it. Took a lot of time but after all the is builds updated a phone reset and fresh setup did it wonders.

How is the 1020 working nowadays on RS2? Smooth sailing?

I can't complain. only issue was camera not looking as tight as it once did. That was fixed with a purchase of proshot. It's really quite nice, have to reboot every morning to clean out the brains and it's a happy camper.

Guess I'll have to get an iPhone until MSFT gets their **** together with mobile

There good until 3 major updates then performance gets really bad. Though if you have the money to buy new iPhone every three years go for it.

Well my intent wasn't to necessarily invest in Apple -- I love Windows 10, my Xbox, my Surface Pro 4...but if MSFT can't get their **** together with mobile to complete the ecosystem, I'm going to HAVE to push to something much higher end than my Lumia 735 (especially if it's losing support) to hold me over until whatever iteration of mobile becomes what the Surface line has done for 2-in-1s.

I just say " Salah beli harusnya beli Lumia 640 malah dibeliin 540 " i fell so sad dan kaduhung 🙍

Thats a shame. I heard it ran even better than Anniversary update on older phones.
Thats odd.
You know its not to force you to upgrade because they have nothing to offer you in that department lol

Well.... when you think that microsoft already make all wrong choices he could... here comes another one!!!

I logged in for the first time in a while. In fact, the last time I logged in, Dan Rubino called me a troll after I said this is a downgrade in all sense compared to what we had with Nokia/WinPhone 8. He was praising Win10 Mobile and UWP, calling it One Windows. One positive since then - even in the podcasts and recent articles, Dan says, directly and indirectly: yeah, I miss those days too. Win10 Mobile...there are no new devices. UWP is a fail without mobile. Strategy is unclear, and yeah - Microsoft, what are you doing? When the WCentral app is laggy and buggy, and this is where the fans reside - what can we expect from other apps? Seriously. Also, looking to sell my recently acquired Lumia Icon, with an OEM Orange Back. My good condition Red Lumia 2520 RT tablet with red keyboard. Time to move on, I think. If even the 735 released in June 2015 on Verizon is unsupported, I really have no faith anymore.

The windows central Android app works great 😎

"Windows as a Service" Lol. Thanks, Microshaft. I have owned several Windows PCs, Lumia 2520 with keyboard, Lumia 822, 735, 928, Icon, 521, 925, 640XL, 650, and Alcatel Idol 4S. Thanks.

We already know that the company is not mobile committed. Why do fans whine and complain about the shelved products then? Don't get it twisted, if you stay on the platform, good for you. But you already know what's coming. MSFT us not a mobile thinking company, period!! With enough time on their hands, the remaining phones will be unsupported eventually. People, just as there are many fish, in the sea, there are various types of fish too, in the same sea. MSFT isn't going to make an about turn and invest in mobile. Windows Mobile is a lost cause, so let's look elsewhere for release of all this pent up frustration. Whether it's android or iOS, these things aren't meant to last a lifetime, but just a little commitment in the part of MSFT towards those who played their part in buying their product all this years, this is nit the way to let them go.... I've always said MSFT, is all about the bucks and not about the people. All business, no commitment to fan base. The cycle of history always repeats itself eventually. Is W10M dead? No! They just placed the tombstone over a freshly covered grave. 'Here lies Windows Mobile...

No company is "for the people". Like show business, if there is no business there is no show. I really don't care if my L730 or L650 get updates. They both work fine and do what I need them to do. My wife's Nokia Lumia 800 with Windows 7 Mobile still works but she likes her L650 better. I don't understand all the whinny crying because it's not like your phone will stop working or anything.

its a shame...i believe they need to rethink their strategy for the 2year support on devices. You cant expect everyone buys the phones on day 1 of the release. Some countries may take 6-12 months to get the new phone and not everyone can afford to buy at the first price. And also not everyone can change every 1-2 year phones to get the newer one

Phones don't last more than two years these days. If you are using an old device, just keep using it or get a new one. IPhones are like that, new updates screw up older devices all the time. The solution was to buy a new iPhone. Designed obsolescence.

Right? I was saying this to one poster here an I so agree with you. Half the time the performance on an iPhone its up being slow as a turtle.

My 3 year old 1520 working perfectly. I would think it has the specs to handle CU. What exactly is in this update-besides some hardware dependent feature-that the 1520 won't be able to run?

Feeling Unlucky. Are you?

I really don't understand that. What kind of info they have on 1520 to omit it from Creators upgrade? I could understand the lack of options for future upgrades, lack of new os, lack of insider... But this version WORKS beautifull! Just make CU THE last OS and drop it out of insiders...

CU runs perfectly on my 730/735. Wonder what the best experience feels like. Should we get like a feedback hub thing started or a twitter retweet going on for the unsupported phones 🔥. This is war now Microsoft.

Microsoft just wants to erase Nokia name from windows ecosystem.
As you can see this list doesn't contain Nokia branded phones. And I just tried to find apps in wp8 store with nokia name. 0 results.
There is still lumia, here apps, but no nokia camera etc. I can't even give reviews to already installed nokia apps. Will i get nokia camera app next time when i will reset my phone?
MS says that is customers fault because they gave bad reviews on their buggy software...
Waiting for DAMAGE CONTROL article from windowscentral.

It seems that, in true Stalinist style, Microsoft is erasing the Nokia name from their files. Nadella doesn't want to be reminded of the $7 Billion write-off so I wouldn't be surprised if employees received a memo urging them not to ever mentioning the word again. Sad.

How do one go about changing the registry?

From what I'm hearing a lot of phone won't get the updates because the original manufacturers have moved on and aren't supporting them any more. It looks like Microsoft doesn't want to issue a big update to a handset and then find that there is a problem that cannot be resolved because the company that made it doens't have anybody assigned to support it any more. Imagine the bad press if the update bricked 10,000 handsets and Micorsoft couldn't resolve the problem because it was with something that was locked down or that was propriatory on another company's handset. I don't agree with what is happening, but I do understand why it is happening somewhat.

I'll give my phone to the NK leader ... useless phone for useless man !!

heard that wp8.1 devices won't be able to upgrade to Windows 10 Mobile. Is it true?

MS using our "feedback" against us. Anyone who believes this bullshit? If you want stop the upgrading be a man and just say it. Don't defend it by saying we asked for it. Weak & pathetic.

So at least the Alcatel IDOL 4S will still get updates while no longer being sold by T-Mobile

So this is the end of the line for the 3-year-old Lumia 535 (bought one for me and one for my mom new at a bargain price one year ago). Not disappointed at all - Windows was already dying when I bought the phones and I knew it. And I said that before and I'll say it again: if my phone was n Android device, ti would have stopped getting updates over one year ago. And nobody's saying there will not be new updates - it will just get new updates for some time in the current branch. But considering the state of the Windows Mobile platform, this is a huge step in the wrong direction. Still, not surprised. Remember the Windows Phone 8 fiasco, when Microsoft and Nokia left most of the Windows Phone 7.x devices behind and they have to come up with 7.8 probably for damage control?

So this is the end of the line for the 3-year-old Lumia 535 (bought one for me and one for my mom new at a bargain price one year ago). Not disappointed at all - Windows was already dying when I bought the phones and I knew it. And I said that before and I'll say it again: if my phone was n Android device, ti would have stopped getting updates over one year ago. And nobody's saying there will not be new updates - it will just get new updates for some time in the current branch. But considering the state of the Windows Mobile platform, this is a huge step in the wrong direction. Still, not surprised. Remember the Windows Phone 8 fiasco, when Microsoft and Nokia left most of the Windows Phone 7.x devices behind and they have to come up with 7.8 probably for damage control?

Not surprised really... It was just matter of time before they decided to cut the old hardware. There is no use in complaining, Android and iOS phones don't get updates this long anyway.

ಕೊನೆಗೂ ಗ್ರಾಹಕರನ್ನ ಕೈ ಬಿಟ್ಟ ಮೈಕ್ರೋಸಾಫ್ಟ್ ವಿಂಡೋಸ್

Ohh well **** happens Nokia 635 with 1gig ram runs creators update good as well what a let down was so looking forward to trying out the RS3 branch as well. Sad day for me.

Funny since my 1520 seems to run Windows 10 Mobile much better than the 950 series.

So, this gang of 13 MS phones could be logically called MS-13. That would be VERY bad for MS PR. As an L1520 owner, I strongly recomend that it be added to the list increasing the number of phones to 14 and thereby eliminating any possible confusion with the original MS-13 gang.

I've got a 930 as my daily drive, but does it really matter?
It's all over for us all soon enough WM7 8 and 10 are all fked.

By comparison, Apple confirms iOS 10 only came to 10 iOS phones. Here's a list of supported phones: Apple iPhone 5 Apple iPhone 5C Apple iPhone 5S Apple iPhone 6/6 Plus Apple iPhone 6S/6S Plus Apple iPhone SE Apple iPhone 7/iPhone7 Plus For those disappointed by the move, Apple had no comment.

IPhone 5 was released in September 2012. My Lumia 930 was released in 2014...

Yet the iPhone 5 lags on ios10 performance is crap

I would suggest people to check the outcry of the users of iPhone 5S and below after they installed iOS 10, with no way to revert back.

Lumia 950 baby.... And the rest can go and die.

Microsoft's policy towards its customers is not signiicantly different from United Airlines! What is sad is that the Windows Mobile OS is far superior to Apple and Android. This is from experience as I have all three OS on my three phones. It was simply atrocious marketing and a completely callous lack of consideration to the Windows Mobile phone users that resulted in their failure!

So, next major update of Windows will be available to 4 phones? "paradigm shift" eh?

Can u make an article about what to do next? I'm using Lumia 730 will i be stuck on insider build from now

Dear Sir / Ma'am Also mention the list of phone's which will be upgraded in next update, Because we w.p.fan's want's to prepare for next shock.

some years ago, i always say how i miss my lumia 1520 that was stolen from me on a bus. i never moved on even after i switched to android. but now, after seeing that 1520 is not anymore included in the update, i think my 1520 can now rest in peace. BUT not the thief. if i were given the chance to see him i would still kill him for sure hahahahaha

When work is done, God is forgotten

Today I realized a device recovery on my Lumia 930 and wen I was about to install W10 again, the upgrade advisor said that my phone was not elegible to W10. To force install, only with insider release preview, but sometime the release preview will be a Creator build too. When this time comes, don't know if we will be able to reinstall windows 10 again.

That's about 10 more then Apple or Android would support.

Actually, Apple supports 10 different models for iOS 10. Plus Apple supports devices going back to 2012. Microsoft isn't even supporting devices from 2013 (1520) and 930 (2014), among others.

Shows how much I know about Apple and Android. :o)

;') You are probably right about Android though. I'm not that familiar with that OS, but from what I have read in the past, it has always been so fragmented.

You have to understand how unimportant that is, though. It is true that most Android phones don't get updated to the latest OS if they're more than a year old. But it is also true that OS updates are generally pretty minor things, really. Just like Windows 7 is a perfectly good OS today, Android Marshmallow is a perfectly good OS, too. What matters much, much more is if the applications you need to run do run. And they do. If you always need to have the latest and greatest, then you're not now and never have been a Windows Phone user, since that's not what the platform has ever been about. Indeed, I think it is even reasonable to say that many older Android devices run better than older Apple devices do because, even though the latter are updated, newer iOS versions frequently bog down older phones. A fully updated, top-of-the-line W10M device is still a, buggy, crashy piece of garbage. A decently spec'd phone running a two year old version of Android runs smoothly and stably and has every app you can think of and millions more you can't, as a Windows Phone user, even imagine.

Well, it's nearing the end for me and Windows phones. My wife and I have followed the arc of Windows Phone/Mobile on Verizon since the exciting and hopeful days of Windows 7 Phone, through a couple of Windows 8-8.1 devices (loved my 928), and finally upgrading to 10 (and the insider program) on the last two decent phones available on the platform (735 and Icon). Throughout, we've recruited friends and family members (well, until last fall, anyway), and have defended our choices to those around us. One by one, these friends and family have migrated back to Android and Apple, and we've hung on, waiting for something to happen on the Microsoft front. I've considered moving to AT&T, just to stay on my preferred platform, but where I live in the Midwest, Verizon has the best network. So, for us to switch, we'd need a better reason. The 950 is getting long in the tooth, anyway. It's not really a solution to our problem. It still seems very wrong to me that a huge company like Microsoft is running its mobile "product" like a skunkworks. I undersand the Nokia purchase was hugely expensive, and maintaining Windows Phone was also hugely expensive, but I can't see how leaving such a huge hole in its product portfolio is going to forward Microsoft's goals. How do you attract new Windows (or Microsoft) users without a viable mobile product? How do you grow a phone ecosystem if you start killing it off before your biggest hardware acquisition is even final? And this whole using-customers-as-guinea-pigs-and-the-leave-them-no-reasonable-upgrade-path thing (Insider program) has me feeling a little used. I understand the arguments for Microsoft's actions, but it's just so ... ignominous. Well, bummer. Neither my wife or I really like Android or iOS very much. We've tried. Neither really offers quite what we're looking for (i.e. seamless user experience with Windows). We want to use the same interface/ecosystem throughout our computing. Without the cement of a mobile solution to solidify our membership in the Microsoft ecosystem (we own Win 10 Surfaces, PCs and a XB1), our loyalty just isn't as strong as it could be. Why should it be? Over the years, we've made optimistic (and, in retrospect, questionable) investments in Zunes, Surface RT, and probably a half dozen Windows phones. We bought dozens (and dozens) of Windows Store apps. All are dead/dying devices/ecosystems now, abruptly cancelled by a fickle company that is constantly "committed" to products and initiatives it quickly abandons. Maybe in a couple years, MS will come out some sort of "mobile killer" device (Surface Phone! LOL) and we'll return to the fold, chastened and reinvigorated from our time in the desert. I doubt it, though. Chances are if it isn't an immediate success, it will be killed off. I have a long memory and a bad taste in my mouth.

My wife and I have almost same experience and same dilemma.

Same here.( Icon and 735 ) We were really excited because creators update will be bringing the bluetooth update that will make fitbit notifications work. Now to hear we are out of luck really burns my biscuts.... If they were worried about user experiance they would include the newer verizon phones or maybe make sure verizon customers had a newer option. I am sensing android in my future much to my dislike.

Even though I own a Lumia 930 w10m insider, I'm glad to hear that Microsoft is listening to our feedback and trying their best to provide us the best service possible. It gives some hope. Now I'll move on with my Hp Elite x3.... And waiting for flagship services

Does anyone wants to buy my Lumia 540, i am going for xiaomi mix 2 when it launches.

I wanna sell mine too.. Thanks to windows for teaching me why people left windows... F***k off .
540 user

Glad I jumped when I did, my 950 would have been supported, but Windows as a phone OS is just so dead. I'm surprised the team hasn't been disbanded. No market share, an OS they just cant get right even after all these years. The only good thing was the interface, but that's just not enough anymore. With so small a market share, it's just not worth MS spending money on anymore, I feel sorry for the people directly involved in trying to keep Win10M going, but the writing is on the wall. What is the point of developing/maintaining an OS for so few people?

That a good way for Microsoft and Nadella to say F-off to another significant portion of the remaining Windows Phone users. Wonder who is ever going to buy a Microsoft mobile device after all the **** Microsoft pulled with constantly abandoning its users WP7 > WP8 > W10M > W10MCreators at each stage giving a huge middle finger to a significant portion of its user base, and Microsoft expects users and developers to support them and their doomed UWP after all that, they must be high thinking that anyone will give two ***** about what Microsoft does next in mobile or on ARM.

I have a 1520. It's a great phone. Nokia had many problems but no one can deny that it made excellent hardware. I've always had Windows devices but unfortunately MS hasn't matched my loyalty in kind. Now I'm trying to decide what to do in the present situation. Abandon all hope and buy anew phone? (My first choice would be the Alcatel 4S) Get Creators Update through the WIP and accept the fact that I won't get any updates from this point forward? Or keep the phone with the current version and use it until it doesn't work any more? I could also move to Android but frankly, it would be emotionally painful. Has anyone here made a risk analysis for the phones not on the favored list?

Keep the 1520 until you feel that the device is lagging behind the current trends and can't keep up. I had to get a new phone since the screen on my 1520 got broken and I ended up getting the Elite x3. It's a pretty good phone, but 1520 is still a fantastic device.

Im running anniversary update on my lumia 920 and is running quite well, I'll probably get creators and will still run fine. Microsoft saying the experience on older phones is bad is bullshit

Well, on the 920 it is slow as a dog.

So I took some pictures of family today with my Icon on the production release. Some disappeared, while "saving". What a disappointment, this has happened several times already. Then I wanted to post a complaint on here, on the forums. This WCentral app is slow and clunky. My comment did not go through. So I'm finally posting here. I'm going back to 8.1, to my beloved Lumia 928 most likely. I will have glance, Amazing Weather on my lock screen, great low light camera, solid Nokia design, and WhatsApp that actually works - you know, with notifications, and all that. Good riddance, Windows 10 "Mobile". Just kill this failed half-@$$ed attempt, and the whole UWP, which is a disaster without mobile anyway. I'm so disappointed, as a big WinPhone and Microsoft fan. Sad times for our beloved OS, and great Nokia phones we once had.

This has got to be related to the recent Windows on ARM news. Shame for older phones tho...

Why not CU microsoft? https://youtu.be/ZTA0-EURhf4

I don't know what's going on but I own a Lumia 930 and it is currently running version 1703 which I think is the so called Creator Update...runs very well also...who figures????

Yeah me too 1703 on lumia 735... I still dont understand... 1703 = creator update, right?

Really sad to see this. I worked hard to have a 930 because I believed on the platform and I wanted a device to last more than a couple of years so I went for the flagship, now we are left behind.

Unbelievable, after all these years of testing bugs, bricked phones and pretty unuseable OS at times they now tell us our phones won't be supported any more, 930/icon
Time to move over to the dark side coming up I think !!!!

So. Lumia 820 at work will be downgraded from TH2 to 8.1 and put in the drawer. My 550 used for Insider will be sold and my 650 will be kept for now. Maybe I'll buy a 2 GB RAM phone when they get really cheap (

Just like a few other windows central followers, have noticed that all 13 devices that are confirmed for the CU future update doesn't include any NOKIA LUMIA devices...I have the Nokia Lumia 930 and have put the CU on this device through the Windows Insider App...my 930 is now running the latest CU update....and I might add, it runs very well...Microsoft wants people to forget the Nokia name which is why no Nokia Lumias will get this CU support...such a shame...if it was not for Nokia in the first place...Microsoft would not have a leg to stand on the Mobile OS world...now with NUTELLA or whatever is name is that is the head of Microsoft,,he is well on the way to killing off the rest of the Windows Mobile Platform.....this current CEO has no clue...he has no vision and most importantly of all. no passion for the Mobile OS...worst CEO Microsoft every established...he will eventally kill everything at Microsfot including Microsoft itself.....If every there was a company that needs a new boss before it goes down, Microsoft is the one....as long as NUTELLA is there,,,Microsoft has no visions

I totally agree. I have a Nokia Lumia 830, which has been updated progressively from Windows Phone 8 to Windows 10 Mobile and has never missed a beat. Seems the only logical reason no Nokia branded phones will get the Creators update is that Microsoft wish to kill off their brief association with the Nokia brand name. I own a Windows desktop, two Windows laptops, a Windows tablet and, of course, a Windows phone. What a diabolical way to treat a loyal user!!!

I fought through getting my Verizon Nokia ICON updated from 8 to 8.1 because of Verizon's lack of support; then had to take drastic steps to get 10 installed because of Verizon's non-support. Now that I've come to the point of getting the final Creators Update, after going through all the previews and sending all the telemetry MS could ask for and providing feedback, my Nokia ICON is at end of life because Microsoft doesn't want to support it going forward. This is a platform that could, at the least, last another couple of years providing vital data for the advancement of Windows Mobile/Phone but NO, MS is going to dead end its OS for their own platforms arbitrarily. Loyalty doesn't count for much anymore. Sad state of affairs.

Just bought a Lumia 950 xl fell in love with it, but is the heat thing fixed in the creators update ?

Guys is the heading problem fixed with the Lumia 950 l after the creators update?

I'm really disappointed 😞 by knowing my device is longer support Windows 10 Mobile updates.

It's 25 of april I'm still waiting for the creators update for my phone is it coming? or slowly running out to other phones first.
Windows Central Newsletter
Get the best of Windows Central in in your inbox, every day!
Thank you for signing up to Windows Central. You will receive a verification email shortly.
There was a problem. Please refresh the page and try again.