Microsoft to file lawsuit against tech support scammers to protect consumers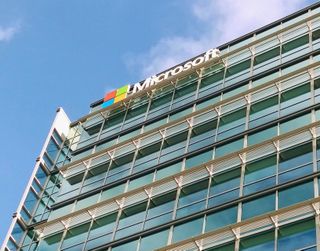 Microsoft's Digital Crimes Unit has announced that it will be filing a lawsuit in federal court in California against tech support scammers, a practice that the company says has cost consumers money for unnecessary repairs and security services. In its suit against Omnitech Support, Microsoft alleges that the firm uses Microsoft's marks to appear like a credible tech support service in an effort to mislead consumers.
Microsoft says:
Microsoft goes even further in its claim saying that Omnitech also installed malicious software, including a password keylogger, to obtain personal logins to access their victim's financial data.
Source: Microsoft (opens in new tab)
Dan Thorp-Lancaster is the former Editor-in-Chief of Windows Central. He began working with Windows Central, Android Central, and iMore as a news writer in 2014 and is obsessed with tech of all sorts. You can follow Dan on Twitter @DthorpL and Instagram @heyitsdtl.
That's very naughty, Omnitech

Microsoft is robust, and win almost lawsuits.

Please file one against Verizon.

Seems like something Ultratech would do

Microsoft's lawyers are the real MVP.

You made me look up what MVP stands for and it's actually a Microsoft thing: Most Valuable Professional (Microsoft recognition program)

Actually it's a sports term meaning Most Valuable Player

Actually it's a 3 letter abbreviation that can mean what anyone wants it to mean. So yeah, if Microsoft wanted to use it to call people Most Valuable Professional, that's what it means in thier context.

I don't get it. Someone explain please? Excuse my ignorance

It's from the movie Office Space. It's a little older now, but highly reccommended, especially if you worn in an office environment.

Sounds like someone has a case of the Mondays

Did you get the memo? LOL

Nah, sh*t nah. I believe you'd get your ass kicked, sayin' somethin' like that.

Omnitech took my stapler.

Microsoft wouldn't have sued them if they had just done their TPS reports.

Send 'em all to Pound You In The Ass Prison

Mmm, yeeeah .. If you just could go ahead and do that, that would be greaaaat.

Your comment has the minimum amount of flair. You don't just want to have the minimum now do you?

All these office space references had me roaring in laughter on the train, the same can't be said for the passengers however lol.


Back up in your ass with the resurrection...

I am here to help clean your Windows computer. Sir, I have Windex.

More than 1000 reported cases on our website. One of them: http://who-called.co.uk/Number/01952550666

Yeah all of the online tech support companies, like PC Matic and others

The only thing worse than MyCleanPC is the acting in their commercials.

Aren't they all from India?

If I have to talk on the phone with someone from India, I usually just hang up. I seriously can't understand what they're saying.

Yeah, when a hear that accent saying, "Hi! I am John". I am like, no you're not.

You'd be surprised how large the Indian Christian population is (second most populous country in the world). That said, I often think the same thing.

No these companies are not Indian companies but there out source their customer support because of cheaper labor fooling the employees and customers alike.

Honestly if I ever get a call that's with an Indian accent (no offense to Indians) I just hang up. Back then when I called Bell (a telecom company) they usually outsource to India for troubleshooting. Luckily now they brushed up their Customer Support and have actual local people you can understand and relate too. Dell on the other hand.... Good lord they seriously need to do something about it.

not only are these comments racist but untrue you "westerners" do need to stop generalising about Indians, no we dont speak with the accent you keep hearing not all tech support people are Indians,some are from neighbouring countries such as Nepal,Bangladesh etc as well and our accents etc are very very different also "Indian" english is actually very close to UK english in terms of pronounciation etc also we are a very very vast country and our accent and languages etc change every 100km i dont mean any offense to you guys,just clearing out this common misconception

Sorry but that's the truth. I'm not saying every Indian sounds like Abu from the Simpsons but every single person that's in customer support for a tech company that's outsourced is some person in Asia and it's hard to understand from time to time. Or "Center East Asia" by your description. I understand Nadella and yet he has the accent as well. It's not the pronunciation the problem. It's the fact that they have an accent and talking at normal speed as if we're used to their accent. Nadella slows down his speech for us "westerners" to understand.

nope its not the truth,its pure generalising like i said,India is a vast country,just because you met/heard one indian/s doesnt mean all Indians are like that Even UK and neighbouring nations have such a scenario- accents vary from place to place you cannot generalise like that

Maybe Microsoft should do their own cleaner type tool. Offer it free, then people wont need to buy junk.

That is unrelated because these people are putting the junk on the computers in the first place and charging to "fix" the problem. It's a scam.

It's called Windows Security Essentials. The problem is, computers do exactly what you tell it to do. So when you don't read the warning, and click install/download, it doesn't matter who created what piece of software. You put it there and then seek out a free way to fix your mistakes (that no one admits is their mistake) and you pay dearly for it. *I don't mean you specifically, Just using it for easier explination.

You assume there is actually a need for a "cleaner". I have never used one and never needed one.

Yep this happens everyday... I have customers come in and call all the time, telling me these companies say the are Microsoft or are working for Microsoft.. Go get these scumbags.

I also deal with this at work. Burn them down to the ground.

lol, so you're hopeing they kill off a bunch of work for you?

There's plenty of actual work, I'm sure. But these scumbags have got to be stopped. I hope this is the first of many. I hope someone goes after those IRS impersonators that keep bothering people in the US.

Oh I once got some calls from Indian guys pretending to be from Microsoft. It was hilarious. The first one I answered with "What is a Micro soft?" followed by "I don't believe in computers". The second one I decided to go completely politically incorrect and started speaking to him like Appu from the confort of my couch while I pretended I was accessing my PC. Only really dumb people fall for these "tech guys". But I'm glad Microsoft is trying to take them down. More hilarious than this, however, is when I get emails from "Apple" about the security of my "Apple products". Because I have the house filled with them, obviously.

Are Technica did a few pieces on these scammers, including baiting them. Must fun to read. :)

"What is a micro soft?" "I don't believe in computers." Those were hilarious alright.

I do the same thing. It's the only way I can't be completely annoyed by them taking up my time with scams.

I try to keep them on the phone as long as possible. Not that it does much, but the longer they are with me, the less people they can infect.

It's like your scamming them.

Yeah, I usually waste their time a bit too, for a laugh, and then threaten to contact the FBI, then they put the phone down themselves.

I wouldn't say dumb people, many from the older Generation who aren't tech savvy will fall for this. Just depends on how believable the "rep" is and hoe much they guess correctly. Heck, even those who don't use a computer get tricked because they believe what they are told. Such is life for the geriatric population living independently.

Yeah, but when you think about it, these are companies that are underhanded and know up front that they are breaking the law. Exactly what will be their motivation to even show up in court? They aren't going to pay awarded damages. They will just close up shop and skip town, then set up in another location under a new name. Ah well, my opinion + $5 could buy a nice cup of coffee with whipped cream and sprinkles most places during happy hour.

I get these kind of ridiculous calls all the time. As someone with 30 years experience in the IT industry, I can have some fun with them. But it's unfortunate that there are people these scum can prey on. Go get them Microsoft!!

How about mending the windows store app refund policy?, recently I lost 6.99$ to gameloft for Spiderman 2 which refused to install after a clean download and I couldn't find anyone to save my **s!

You should contact a company called Omnitech for support on that issue. They do great work.

How about commenting somwhere relevant?

It about time!!!
I had many friends asking me about this tech people calling them up to see if they legit!!

That bastard was both a blessing and a curse. I was working desktop support during that time and he kept me busy. We didn't have a proper SMS at that time and it was basically go out and manually remove it.

They seem to only call landline or VOIP phones

Which is why I have neither...

I've gotten on my work cell

They keep you in a cell at work? Dayum

I get their calls on my mobile all the time.

My parents got scammed from these phuckers.. Hope they burn in hell. So happy Microsoft is going after them.

Go get em. They called my home and I spoke with 3 people trying to get contact information to no avail. If I was a non techie they sound like they are the real deal but when challenge get threatening.

This is awesome news! Go Microsoft!!!

I've gotten these cold calls, these dbags are the scum of the earth

I've had to help clients these fuckers have screwed over. They are EXPERT at crippling a PC in no time flat. And yes, they flat out claim to be from Microsoft.

Great! Tired of these hackers and scammers taking advantage of people... As much as i argue that people need to be wiser... They should nt be taken advange of... Microsoft is really working to make their image better by making all aspects of their business personal... No longer allowing their partners to screw their customers...

About time they do something i hear so many stories poor victims

See, I am actually a tech for Microsoft. I have at least 6-8 computers come in daily with viral infections and loaded with malware. So much junk pops up on the screen when the computer boots and posts and every damn one of those malware programs all say 'Microsoft Partner' with the old logo on it and find so many "errors" rating the PC as "poor". Close the program and it asks for money. Uninstall it and it takes you to a site asking for money but this time promising a deal...its pathetic and stupid. If you want your PC fixes by Microsoft, take it to a Microsoft Store or go to answerdesk.com

Maybe MS should be fighting the spam coming in, beefing up their alledged antivirus offering, that doesn't really do much.

I'm all for MS beefing up their security but that doesn't stop the main reason viruses come in which is user error. People click on everything put in front of them and when it comes to installing software they just click the "next"button without reading what is being put onto their computer.

The problem isn't the anti-virus (which is rated higher than plenty of other options) the problem is the users. When you give someone access to your computer, and they go ahead and click "OK" no anti-virus is going to stop it. Do your research before commenting.

Or you know just go to your local PC shop, since there's no Microsoft Store in a vast majority of the cities :P As a matter of fact answerdesk prices are very high in my opinion.

Yeah, I can go to 16 major countries / 100's of cities, and stumble into an Apple store. Microsoft stores are in 2 major countries plus Puerto Rico (lol). MS aren't even vaguely competing at the same level as Apple from a retail & local support perspective. Local PC shops are a dying breed... slowly being taken over by big chains who rarely have anyone that can actually fix problems. I'm pretty sure 90% of people would call their tech friend before anything else and wouldn't have even heard of answerdesk.

Hallo I am Window Tech support. Your compoter was recent haxed and virus was made. Go to dablu dablu dablu dot not a virus dot com to clean your compoter.

This is good news. A company like this (maybe even this one) fooled my parents. I spent a few days wiping and reinstalling windows, and restoring all their stuff and documents and programs and stuff. It was a nightmare. I wanted to blow those guys up if I knew where they were located.

Microsoft do you need any workers? I need a job:)

File one against Verizon.

Cool. It is just funny that they can't do anything about scam apps in their own Windows Store, at this point probably 50% of top paid productivity apps use at least some sort of scam tactics...

When searching for solutions to problems, I've come across websites that look Microsofty, but not. I even reported one to Microsoft legal since the use of even a 20-yr-old Microsoft logo is copyright infringement. If you've surfed the real site enough, you know a poser when you see it. My concern is not about protecting Microsoft's name and IP, but people like my mom who wouldn't know real from counterfeit. It took me years to convince her to not click on links in e-mails and assure her that her bank will never, never, never contact her saying there's a problem with her account and please click here... It's difficult to starve these predators out of existence when there are so many naive people online. The best we can do is educate family and friends and report crime when we see it.

I agree, and it helps if people forward scammer emails to spamhaus phishrank service.

Was about time for somebody to fight against this shit. Cause they are getting more and more. They should be shut down. Also MS should kill this "free" softwares that are acually comming with allot of spyware/ mallware together and for somebody that doesn't know to much is very important...this will be something that will boost MS credibility. Also, they should start some suits against this privacy seller like facebook, whatsapp and so on. It is time for cybernetic legal privacy invasion to be stoped and put under illigal actions towards citisens and their rights.

I got so tired of getting viruses off my mom's desktoP that I bought her a Surface RT tablet. Of course, to this day she'll still click on any link she gets in an email, but at least I don't have to reimage her hard drive anymore!

Confession time: I had worked for a call centre which scams peoples in US and Canada selling them fake antivirus programs.

Ok I have to know the reason for this. WHY were you deliberatly scamming people?

Simple answer. He/She needed money and has a very low/no morale compass

I wasn't aware about it by the time I took my first call. These companies don't recruit telling us Hey, come join us we'll scam the world. By the time I realise, l left.