Microsoft has stopped pushing out the 7.8 update in Russia as well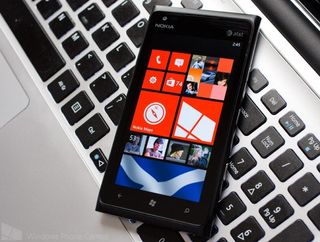 Ever since Microsoft has been a bit more candid about some of the problems with the 7.8 update, specifically Tiles that either don't update or suck down too much data, there have been reports of Microsoft halting the update in some countries. Germany has been pretty much confirmed at this point as throwing the brakes and now Russia is evidently joining the crowd.
In a Tweet from the official Nokia account for Russia, it's noted that Microsoft has hit the hold button on the update due to "gaps" in the OS i.e. a few bugs. That's good news as it will help prevent the problem from going wider but obviously it's still not a preferred solution.
It will be curious to see if Microsoft re-starts the 7.8 update with a fixed OS or if they just put it on hold indefinitely.
Via: WP7Forum.ru
Windows Central Newsletter
Get the best of Windows Central in in your inbox, every day!
Daniel Rubino is the Editor-in-chief of Windows Central, head reviewer, podcast co-host, and analyst. He has been covering Microsoft since 2007 when this site was called WMExperts (and later Windows Phone Central). His interests include Windows, laptops, next-gen computing, and for some reason, watches. Before all this tech stuff, he worked on a Ph.D. in linguistics, watched people sleep (for medical purposes!), and ran the projectors at movie theaters because it was fun.
I think it is clear Microsoft sets aside few resources for Windows Phone support.

And almost zero resources for 7.8 being that it brought only 2 new features. And they f'd that up.
Just think if they added a few more features from WP8 like a lot of users wanted.

Not sure if 7.8 specific it tango, but I can now send multiple pictures and video through mms.

Still waiting 7.8 update from nokia(saunalahti) in Finland...

Clearly they need to hire some google and apple guys, these Ms guys don't seem to be very good.

Meh.. I updated my L800 and L900 with seven eighter tired of waiting.. Also, upgraded to a L620

Are all of your Live Tiles still working?

Mine work, but i get some strange tile update bug after i exit my own app wich has double wide tile the tile is for a second or less "blank" it is dark grey and i see only my apps name down there, after. It gets updated but thats still a bug for me. And some apps take more time to open, so this 7.8 is really not finished yet :(

Can't people just update through Nokia Care Suite? Just updated my 710 to 7.8 via that channel

Why would u. 7.8 seem to be buggy

T-Mobile Deutschland also hasn't released the 7.8 because of Microsoft and the feedback I see from people here in Portugal (just check the Portuguese Nokia facebook to see the tons of complains) leads me to believe that they never even pressed the start button for 7.8 in Portugal.

I stopped caring when I found out my HTC titan2 would not receive this update. I'll just update to wp8 instead. Good luck to all of you who are waiting for it.

That was the whole plan, they wanted us to upgrade to WP 8

Nokia Argentina has posted in its official facebook page that Microsoft has also stopped the update for that country.

Using Windows 7.8 and I think the issues are grossly exaggerated. I have experienced no issues at all, other than a laggy interface.

I think the laggy interface is the biggest issue of all and more important than tiles not updating or using too much data.

I agree, the Wp7.8 Lag is the biggest issue for me and i wont update to 7.8 if they dont fix the start screen Lag issues, just check this forum thread with many users reporting the Lag:
http://forums.wpcentral.com/windows-phone-7/214712-windows-phone-7-8-per...


Not sure if its just me, but since updating to 7.8, Nokia Music freezes and crashes after playing a couple of songs. I have re installed it 10+ times, but the problem persists. Microsoft should fire whoever gave the OK to release 7.8 to users.

Yes lag is the worst. Also having problems with TuneIn playback which I didn't have before!

In Putin Russia, update download YOU! :D

I'm still waiting for 7.8 on my L900 on AT&T. Not holding my breath.

With all the 7.8 issues like buggy live tiles and Laggy start screen, AT&T seems to have done a big favor to you, the buggy tiles issue is well documented everywhere and check the Lag issues reported from users here:
http://forums.wpcentral.com/windows-phone-7/214712-windows-phone-7-8-per...

Yeah, I'm going to just enjoy a working not buggy phone until I can get a WP8. Its work for me this long. I can wait longer.

Windows phone 7.8 fail over the year

Instead of concentrating on releasing 7.8, given the time they have taken to release 7.8...MS should have concentrated on porting WP8 to the existing WP7.X devices. Less segregation, more people happy

Will 7.8 possibly come to Samsung focus?

Most likely not that why I flashed mine

Have they halted the 7.8 update in the U.S.? Because I have AT&T and I am still waiting on it for my Samsung focus 2

Reverted back to 7.5.. 7.8 really drained my battery. Did like resizable tiles though. Nokia 710.

My Lumia 610 7.8 is working perfectly fine. Slightly faster with no lag and has a longer battery life. :)

No 7.8 for my HTC radar, thanks t-mobile!

7.8 distribution seems to have halted globally, not just in Germany or Russia.

i have ended this wating with microsoft as of to day i have installed android jelly been 4.2.2 on my lumia 800 phone
why ,, i am a developer and a consumer , and i whant the freedom to develop with shaders, hadrware float point , and been able to set the background screen as i will , allso changing the colores and over all look and fell , and that is what microsoft fail on,, big time,, you can head over to xda and grap the install for lumia 800,900,510 phones and i must say i now have the right apps and games ,, and it runs better than the microsoft windows 8
good buy windows phone i gave you a chance in 3 years,, and that is good enoff time spend for me
i will not spend more time on this failure
Michael

I'm so disappointed about this,my phone is bought from Russia and I am waiting for this update for a long time,Microsoft is ruining this platform:/

With this fail I'm finally divorcing msft after almost 30 years.

What if they did this on purpose so we have to just buy wp8? Haha.

I wouldn't be surprise but I think, if they did, they've just lost tons of users. 'cause people tend to remember this kinds of things more often that they think.

They are losing a ton of customers, this is for sure. I was an early adopter, bought my blue Lumia 800 early last year. Found out after just a couple of months I would be left behind. No updates, no fixes, no more performance improvements. I still need to use Zune for anything, which is worthless. I guess Microsoft thought I'd happily shell out another $400 just 6 months later for a Windows 8 phone, but that just proves they're not very smart.
So instead of a Microsoft Surface, I bought a Google Nexus 10. And my next phone? That'll be anything except a Microsoft phone. If you don't support me, I don't support you. EASY!

Will the 7.8 update come to the at&t Samsung focus 2?
Windows Central Newsletter
Thank you for signing up to Windows Central. You will receive a verification email shortly.
There was a problem. Please refresh the page and try again.