Microsoft launches Cyber Security Engagement Center in India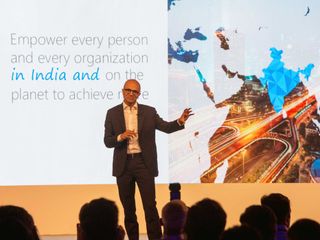 Microsoft has announced the opening of its new Cyber Security Engagement Center (CSEC) in Gurgaon, India, deepening its commitment to enhancing cybersecurity. The Gurgaon center is one of the seven centers globally and will serve as a dedicated hub for Microsoft in India.
The CSEC aims to drive public-private partnerships to fight cybercrime, strengthen the cooperation with Indian businesses, government and academic organizations on cybersecurity, and increase its contribution towards securing Indian computer and internet users from cybercrime threats.
It brings together Microsoft's Digital Crime Unit (DCU) experts comprising attorneys, investigators, and security response experts from across the company. The DCU seeks to build trust by fighting global malware, reducing digital risk, and protecting vulnerable populations by combining big data analytics, cutting-edge forensics, and novel legal strategies to protect customer data, keep people in control of personal information, and help protect seniors and children online.
The CSEC will leverage Microsoft's DCU Cyber Threat Intelligence Program that monitors and analyze malware infections, provide malware threat assessment, and provide actionable information and intelligence for select IP infrastructures shared by its customers on a non-commercial basis.
Announcing CSEC, Bhaskar Pramanik, Chairman, Microsoft India, said,
As part of Microsoft Consultancy Services (MCS), a dedicated India-based response team will also offer cyber monitoring, use machine learning based detection technology, and ensure rapid response and resolution to cyber threats to enterprise customers in the country.
Microsoft's CSEC will combine the company's tools and technology with cross-industry expertise to effectively reduce digital risks. It will work with the National Cybersecurity Coordinator as well as the CERT-India and share information to help reduce malware and digital risk in the country, enabling a safe digital India.
Get the Windows Central Newsletter
All the latest news, reviews, and guides for Windows and Xbox diehards.
We need expertise in cybersecurity , i can tell you that for sure. Every now then government websites are hacked and we are not ready for any type of cyber warfare. Weclome move from MS

Prepare for trolls and haters.
OT: NICE Posted via the Windows Central App for Android

Why is this story not showing up on your web site but I can see it on my 8.1 app?

Because many people don't like topics about India(probably jealous and start trolling because Satya is also an Indian). Either you have to set your location to India(for website) or use the app to see it.

Not jealous. Baffled by why several other countries are being ignored while launching one thing after another in India. Seems because Satya is from India, he can't see any other country. - via Lumia 950XL

That's mostly business. India is a growing market. The market is pretty much saturated in (almost)rest of the world. There is a huge opportunity in India for not just phones but PCs as well because not everyone in the country owns a PC either. Even Apple CEO came to India a few weeks ago for their growth in the country as well. I can understand why other countries would feel ignored but I think this is a business move rather than an emotional move.

I agree with you... Posted via the Windows Central App for Android

I agree with you... Posted via the Windows Central App for Android

How about launching some new products? Oh, I'm not hating, I'm a Microsoft supporter

Stay there Satya, please. Ballmer come back, please.

Lol Posted via the Windows Central App for Android

So, if Satya is involved with India, when will it become a dead continent? ;) I have to agree, the market in India is HUGE. Even the mobile OS is popular there. The locals also seem genuinely thankful for stuff like this, unlike 'other' continents who want stuff and they want it yesterday. Been there for a couple of IPL matches, and the locals are amazing and most places are very colourful and vibrant. Yes, there are less desirable areas, but every country has them in the city.