Microsoft at LinuxWorld: Everything is Proceeding Exactly as I Have Foreseen It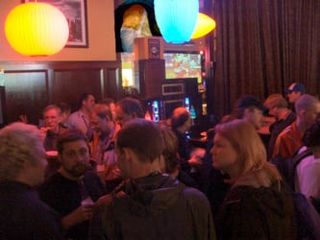 So we mentioned last week that Microsoft was going to be wooing Linux developers to start working on Windows Mobile too at the Linux World Conference. Wooing them with free beer. Slick. Well apparently it was a rousing success:
Read: Did LinuxWorld survive Microsoft's Mike Hall?
"Embedded Nachos." I don't even have to make a joke about that. Just repeat it: "Embedded Nachos." Ah, I love it when people are unabashedly corny. Turnout was great at 250 people or so, standing room only, really. All those Linux folks received T-shirt, demos of .Net Compact Framework, and the aforementioned libations.
Windows Central Newsletter
Get the best of Windows Central in in your inbox, every day!
Thank you for signing up to Windows Central. You will receive a verification email shortly.
There was a problem. Please refresh the page and try again.