Microsoft reportedly creating its own ARM chips for servers and Surface PC
Could Microsoft be making its own processor to rival Apple's M1? Bloomberg says yes.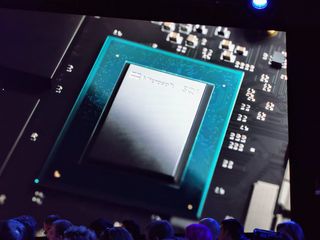 (Image credit: Microsoft)
What you need to know
Microsoft is reportedly designing its own processors.
The chips will be for servers, but also possibly some Surface PCs.
The chips would be based on ARM.
Update 9 PM ET: Statement from Intel added.
While Microsoft Research has explored various processor architectures for years, none of that tech has borne out for Windows PCs or Azure. That may change, however, according to a breaking report by Bloomberg.
Bloomberg noted that "Microsoft Corp. is working on in-house processor designs for use in server computers that run the company's cloud services … using Arm Ltd. designs to produce a processor that will be used in its data centers."
Interestingly, the article also mentions that Microsoft is "exploring" using another chip in "some of its Surface line of personal computers," which is also presumably also ARM-based, but it is not clear.
Bloomberg has expanded the article to include more information about the project:
Interestingly, Microsoft is not denying the rumor:
Intel has since released at statement regarding the rumor:
Like Intel, AMD, and other companies, Microsoft was likely blindsided by Apple's impressive M1 processor, gaining a lot of traction amongst tech enthusiasts and the media. Apple's ARM-based chip at 5nm is significantly more potent than Qualcomm, Intel, and AMD's latest offering, often rivaling desktop-class processors at a much lower cost. Apple now appears to be years ahead of anyone else in mobile CPUs, and how that affects Windows PCs and servers could be dire if not adequately addressed.
Of course, like every other company, Microsoft is likely exploring contingencies should Intel (and AMD and Qualcomm) not be able to compete.
None of this is too surprising. Surface (and now Windows) head Panos Panay recently told Bloomberg "Where we think we need to invest in silicon, we are absolutely going to. If there's a need, we're going to fill it."
Additionally, Microsoft not long ago announced its Microsoft Pluton security processor and has collaborated with Qualcomm and AMD for customized silicon for Surface Pro X and Surface Laptop, respectively. It also works with AMD for its Xbox processors too.
Exactly how and when such a Microsoft processor may come to fruition remains to be seen, but it is clear Redmond has no plans to sit idly by if Intel and the rest can't offer a solution to Apple's M1.
Get the Windows Central Newsletter
All the latest news, reviews, and guides for Windows and Xbox diehards.
Daniel Rubino is the Editor-in-chief of Windows Central, head reviewer, podcast co-host, and analyst. He has been covering Microsoft since 2007 when this site was called WMExperts (and later Windows Phone Central). His interests include Windows, laptops, next-gen computing, and for some reason, watches. Before all this tech stuff, he worked on a Ph.D. in linguistics, watched people sleep (for medical purposes!), and ran the projectors at movie theaters because it was fun.
Honestly can't see how MS was blindsided by the M1. Apple has been doing their own chips for iPhone which have surpassed Snapdragon chips for years now. Here is hoping MS can come up with a competitive offering though. That M1 deff has me looking Apple's way.

"That M1 deff has me looking Apple's way"
You and me both, and some hardcore windows fans have already bought their first Macs. "Honestly can't see how MS was blindsided by the M1"
No one expected it to perform this well. In a 10-15w package, it outperformed pretty much all laptop CPUs and even some desktop ones that come with a much higher TDP and gtx1050ti, a 75w, desktop GPU on its own. Incredible performance that not only comes at a much lower power consumption allowing Apple to build computers like passively cooled Air but also at a much lower cost for Apple giving them room to lower the prices which they did for the Mini and arguably Air (4core vs 4core). Edit: Glad to see (if true) MS taking a page out of Apple's book and relying less on somewhat lazy and incompetent hardware "partners" like Qualcomm and Intel.

If this performance was expected, why are people making such a big deal about it?

Uhh everyone was blindsided because Apple did an excellent job, it is not as easy as you think to translate phone cpu's to desktop ones. "That M1 deff has me looking Apple's way.", why? It is not really a day night difference compared to the Ryzen 4800u (and the 5800u is around the corner and coming with a nice boost). In Cinebench the Ryzen even scores better even compared to native results of the M1. Everyone loves to compare geekbench scores but problem with geekbench is that it does not continuously stress the cpu, so it does not really measure raw power as well as compared to Cinebench. It is the same story with Intel u vs Intel HQ, the HQ should score higher than geekbench actually scores them.

"Anti-Laser" Device To Charge Your Smartphone From A Distance: Study and a keyboard mouse and Xbox series x/pc controller possibly with zero lag as well. Maybe even for pc and smart TVs remotes too! Fixes PC tv smart universal gpt-3 wireless for added security even for the items above as well for future gaming IBM throwback wireless retro keyboard and macro keyboards and game controllers with macro buttons and magnetic screw locking clamps for xbox elite controllers for the add-on parts based on gpt-3 coding writing aids to write millions of lines of code like typing on a keyboard for full bc on game controllers and kb+m on xbox series x and the pc for future cross-play once these cpus drop on both.

Microsoft has no chance, work with 10,000 plus computer and Windows is why I have non stop cluster of problems, still I am all for competition but just doing something is not a reason to throw away billions on development when they could spend the money on better made software that don't crap out all the time. By all means MS spend that money its all good. Just spend it in making better not just to keep up with the Jones.

Ummmmm didn't Microsoft already make the SQ1/2 back in 2019...

No they worked with Qualcomm on it its a custom Qualcomm soc

"Ummmmm didn't Microsoft already make the SQ1/2 back in 2019..."

Microsoft didn't "make" anything. They merely collaborated with Qualcomm to make the chip go 150Hz faster (instead of 2.85GHz, it was 3.0GHz) and added some power to the GPU. Qualcomm did the work, Microsoft merely requested changes. Everyone knows the chips are a modified Snapdragon 8cx, which itself is built off Snapdragon 855. The idea that Microsoft "made" SQ1/SQ2 is marketing and PR spin, so, no.

Agreed, but that has not stopped folks citing that as an example that Microsoft has years of experience designing ARM chips.

That is the best they could do, MS is always needing someone to do something for them to copy.

I rather see AMD/Intel create their own ARM chips. While the idea of Microsoft designing their own chips is exciting, I think AMD is in a better position to create a true M1 competitor.

Intel? You mean their StrongARM chips back in the day? They tried, but stopped doing that. Intel also turned down Apple when Steve Jobs I think, asked Intel to make/provide an ARM processor.

I don't live in the past. If support for ARM continues to grow, you would have to be crazy to think intel will just roll over and die.

They are definitely not dying. They are however going to exit the consumer CPU industry where AMD and Apple will compete very aggressively - and Intel will instead focus entirely on enterprise, AI commercial flight and drones, datacenter Xeon CPU legacy extended support possibly, and what not. If you want some indicators of their future directions, look at this official news from Intel, dated December 2019 ("Intel Acquires Artificial Intelligence Chipmaker Habana Labs"): https://newsroom.intel.com/news-releases/intel-ai-acquisition/#gs.nwl2yi Also, these news sites announcing Intel investments:
https://www.geospatialworld.net/news/intel-unveils-first-autonomous-vehi...
https://www.sdxcentral.com/articles/news/intels-ai-passion-erupts-in-buy... EDIT: They also made an attempt to make Intel Atom processors a thing, but we never saw a revolutionary success there, so they haven't focused too much on it, except in their Mac mini-like NUC designs, if I remember correctly. They tried making their own 5G baseband modems, but ended up selling the division to Apple instead. If they change their mind in their future about ARM chips, they are probably going to ask NVIDIA to license as much as possible, or perhaps go to Qualcomm with a contractual deal to brand one of Qualcomm's CPUs as an Intel-inside mobile CPU, similar to how HMD is licensing Nokia tech and letting Foxconn do the manufacturing.

"They are however going to exit the consumer CPU industry"

I don't' see that as the case. Intel dominates right now in laptops and while some of that will go away with AMD, AMD still has a lot of catching up to do. Intel is investing a lot in mobile and Evo goes a long way in competing again Qualcomm right now.

I was kind of eager to comment in this thread and may have submitted my other comment replies too early in my thought process, so to speak. Hope it didn't come out as being too harsh. So ... well .. in the short term they have their usual CPU lineup and near-future roadmap for consumers, which is getting a little bit more interesting with their introduction of Intel XE graphics. Intel is of course the long-time and current dominating CPU manufacturer and things won't change in a couple of weeks of time, but seeing how AMD and Apple are turning the CPU industry upside down in different ways in their own ways and areas of expertise ... I think Intel will move out of the industry sooner than people think, whether that's one year, two years or five years from now. I cannot see Intel making desktop and laptop CPUs for consumers in 2025. I don't think they can keep up the pace with the other players. Continuing the speculation on Intel's future, I do think that they have only begun transitioning from being a leading PC CPU vendor to becoming the future dominant player in Internet of Things, with their hope being to get a huge head start against other tech companies in IOT. I do not see this as a negative at all. I see it as an opportunity for them to revitalise their business, turn over a new leaf. Also, I'm Swedish. I grew up as a kid in the 1990s. I saw the slow but steady rise of Ericsson and Nokia NMT (and later GSM) phones around me. I remember their glory days with friends' parents using the Ericsson S868, the T28i "alien visitors" commercial on TV - and Nokia 3210 with XpressCover (I owned the 2110i and 3210, but never the 3310). Later I became a Windows phone 8 fan, as well. Still have my Lumia 920 and 1020 at home, but not in use (I really adored Windows phone 8). My current phone is the Nokia 7 Plus. Anyway, Nokia and Ericsson once were these global dominant players with huge market share in both phones and cellular network infrastructure rolled out through carrier deals. We know what happened there: they lost as far as consumer business goes, but are VERY successful in infrastructure technology. So, what I'm building up to, is this: I think Intel will see a similar fate. Instead of providing cellular networking infrastructure, they will probably have chips inside many specific types of lightbulbs, IOT chips inside Geely Volvo cars, traffic light control, Volocopter unmanned helicopters, etc. Again, not saying that it's a bad thing. I just think personally they are going to go that direction to deliver fantastic quarter results to shareholders.

You are far more hopeful for Intel than I am. I don't see Intel doing well in IOT, the kind of chips IOT requires is not something Intel is great at, also those IOT chips are cheap something Intel is also not great at. If anything, I see Intel holding on to their shrinking consumer pc business far longer than the datacenter because the number one issue facing datacenter is cost of cooling. Most big vendors will slowly shift away from those Intel powerful but hot chips to more cooling chips and get just as much performance. Honestly, I don't see a great future for Intel.

On a separate note, I believe Intel is full of really competent and smart engineers, some of them with decades of experience in chip design. However, something seems to be very wrong at the management level. Maybe they treated the Intel x86 processor as the de-facto standard that would continue to rule the market indefinitely without the need for innovation. Sort of like how Microsoft let Intel Explorer 6.0 almost ruin the web.

"Intel Explorer" is supposed to be Internet Explorer. Auto correct issues, sorry.

AMD was already planned ARM chip. It's called K12, and should be released in 2017. But they probably didn't have enough money to release it, or they didn't see need to release it. They can now, and they should. Revise it, and with much better manufacturing process (5nm) available today, they could be there. Even Apple didn't do some miracle as media represents it. They already have the best mobile chips. They just took low power mobile chip, increase power, and produce it on better process (5nm), and voila. And did you know that Qualcomm GPU chip called Adreno, they bought from AMD. Even the name was an anagram of AMD's GPU Radeon.

If Microsoft responds to Apple's M1 chip now, they're about 4-5 years behind Apple. Good luck catching up.

Nothing in the article states how long they've been working on it.

Everyone is 80,000 years behind Apple because it's so cool OMG.

Sometimes Apple is ahead, sometimes Microsoft is ahead. Sometimes Google is ahead. These aren't identical companies competing for the same exact space. They're pursuing different markets within the same broader market.

Taynjack, Google sells ads through is the simple google web page. If you search you use google. They have other businesses, but they represent less than 20% of revenues/profit. Apple sells phones, about 20% of the market. But they make most of the profit from iPhone sales. They are building a services business and the iOS ecosystem will remain powerful and profitable for a long time. Microsoft and the WinTel ecosystem have been around since the 1980s. It is still growing and profitable. I doubt this ecosystem will perish anytime soon. the use of CISC chips and RISC chips in the computer ecosystem (smartphone, personal computers, data centers, and all the various other classification of device you care to highlight) will continue for a long time. CISC chips have their place as well as RISC chips. the x86 ecosystem will not roll over and die anytime soon. It May not grow as fast as ARM chips. But Iintel will still be making a ton of money

I think everyone is at least 18-24 months behind at this point, but that is not the big issue. The issue for AMD/Intel/Qualcomm/Microsoft is who will fund this when there is no indication presently from those important folks on the Windows side cares (Enterprise). Yes, some Windows nerds care, but most windows buyers don't want to pay for anything over $500. Also, Apple have made a lot of designing decision that makes their chips expensive, can others afford to do so? Apple can afford to do so because they are now the number one chip company in the world, the past few years Apple have been shipping more chips than the entire pc industry combined. They now have the scale no others have, how can others afford to keep spending if the ROI is not there? I see more questions than answers at this point.

One revolutionary thing with Apple is the way they do business with tiny "startup company team sizes" and how in recent years they managed to get extremely rich. Almost unlimited money + innovative, flexible teams with OK stamps from the CEO himself, straight down .. which other super big company applies that kind of corporate culture?

If they are serious about Windows on ARM and Surface Duo making their own chips could make sense and Microsoft can easily fund this themselves.

Apple's M1 performance was the kick in the rear that Microsoft needed to get the entire Windows ecosystem to sincerely commit to ARM. This can easily lead to a revolution of Windows PCs and open up a market Microsoft and partners long ago thought was closed off to them. They have to make it a priority and get it right out of the box. They at least need a stopgap measure to buy them 3 to 5 years to build their own silicon. IMO, AMD's chips are that stopgap specially as they drop to 5nm chipsets.

I'm way more interested in Cloud PC than mobile chips on pc. I know that's not for everyone, but I just think after media, compute is going streaming so who cares. Edge compute and devices seen to be the future to me. Imo, that's all.

Cloud PC is the dumbest thing I heard in a while.

I think if MS partnered up with either AMD or Nvidia to design something specific to compete with the M1 things could get interesting.

Nvidia bought ARM from Softbank, so yeah .. the GTX and RTX gaming champ could be doing some exciting things in the years ahead :-)

I sure hope Microsoft doesn't get in the chip game. I would rather have Intel or AMD blow us away with something they have had in the wings waiting for the right time. And I hope it's not ARM based, but a full blown instant on Intel/AMD chip would be awesome. Now if Microsoft pushes around it weight to get it done and use there development team to help then by all means. It's a good dream.

I'm just blown away at how small these chips are getting. I remember reading a few years ago about all the trouble Intel was having getting from 14nm to 10nm. Issues with transistors being so close together that they were reaching the limits of precision manufacturing for reliable chips. The article posited that 10 nm would likely be the limit to how small chips can get because of electrical instability creating a very fragile chip at smaller sizes. Just a few years later and AMD is at 7nm, qualcomm and Apple are at 5nm. Tech found a way I guess.

Intel and TSMC use two different metrics for their node size. the 7nm versus 10nm is a marketing pitch. Don't get too caught up in the nanometer wars between TSMC and Intel.

Smartphones are the dominant personal computer on the planet and having a silicon architectural split between PCs/Servers and Smartphones/Tablets is a glaring engineering inefficiency. Intel stalling out for the last half decade with incremental microarchitecture and die shrink advances opened the door for Apple and Qualcomm to make a run at Intel's throttle hold on the PC/Server market. Couple that to significant advances in silicon manufacturing and ARM improvements and it is easy to contemplate a near universal architectural computing change. The Apple M1 chip, soon to be an entire family of SOCs shattered that throttle hold; for once Apple showed real courage and the guts to make a paradigm shifting move. Couple this with Microsoft's moves towards ARM via Qualcomm silicon it certainly seems obvious to me that over the next decade Intel, meaning x86/x64 architecture, is a technology under threat of going into decline, at least for everything from smartphones, tablets, and a significant portion of the PC market. I would be all over the Surface Pro X if the state of the ARM silicon were somewhat more performant and the software stack more mature; solve those two things and I would be ready to swap out x86/x64 the next time I replace my computers. The technological advantages to being vertically integrated for Microsoft are numerous. From a consumer's point of view these advantages can result in new computing form factors, devices that are lighter, have excellent battery life, and ubiquitous connectivity; all features that should be highly prized once 5G reaches maturity. My only surprise at the news of Microsoft developing its own silicon is, what took so long. Intel has some of the best engineers on the planet, terrific technology, and staggering manufacturing capability; the company is struggling right now, a situation that is not set in stone. Counting them out of being a significant player for the foreseeable future seems premature, even foolish. Still, with Apple's silicon shift and now Microsoft seemingly headed in the same direction it is becoming more challenging to not make that leap. Ultimately the underlying silicon is of less importance than the software followed by the tight coupling between the two. How I choose my technology is based on a market basket of factors that range over the underlying silicon to the software advantages. 30 years ago the choice of CPU was critical as the technology was ramping up so quickly. Over the last decade that has changed; the silicon is far less important. My decisions now are first and foremost driven by the availability of terrific software that couples tightly to a cloud infrastructure and the larger Internet. If Microsoft can make that experience even better by being vertically integrated I am all in.

Well said! I agree, except this part:
"for once Apple showed real courage and the guts to make a paradigm shifting move". The very first Apple I, II, the Macintosh 128k, the iPod .. the iPhone. MacOS X, iPhoneOS. Even the Apple Watch, with very sophisticated tech that only recently showed us how truly competitive the product is in terms of ARM performance on the .. arm .. no, wrist. And now, 10 years of Apple software refinement and PA Semi tech has resulted in the revolutionary M1.

That was intended more as as a dry poke in the ribs at the time when Apple called dumping the head phone jack courage. Apple did bet the farm when they dumped Intel though.

Aah .. okay, I see. Thanks 👍

As I commented elsewhere, I think Intel is not going to be in the consumer business as soon as the year 2025. I could be wrong of course. With the right CEO and board of directors, anything could happen. We've seen it before with Apple, Disney, IBM leaving the PC market - and many years later - celebrating a partnership with Apple. Btw: Apple and IBM! 😅 Yikes, only Tim Cook could do that. All kudos to IBM for not being bitter about the super bowl ad 😁

2025 is four short years away – the odds of Intel being out of the consumer space by then is zero. The Microsoft ARM news at this time is more about the datacenter than the consumer space. Given the deep ties between Microsoft, Intel and the enterprise market it would likely take a decade, maybe more, for x86/x64 silicon to vanish even if Intel announced they were pulling out of the laptop and desktop CPU space as of a year ago. None of these people strike me as being prone to committing corporate suicide. That is just not going to happen. Far more reasonable is we are seeing an expansion of the type of silicon that will show up in computing devices of all types over the next decade or so. ARM's time sure seems to have arrived for PCs. Still, there is precedent for rapid technological change; film photography in the 90s was still dominant and we know how that worked out. The difference here is x86/x64 is a wildly viable technology for a wide swath of computing devices that is not displaced by ARM. Digital photography had so many advantages and was so radically different than film, that film simply could not compete. Intel ain't Kodak and x86/x64 ain't film. Again, this announcement is more about optimizing data center computing with much better energy usage and highly specialized uses, such as AI, graphics, security, communications, or virtual machines for a Cloud PC. Still, the macro trend seems clear: ARM is moving into the space x86/x64 has dominated for 40 years and because of that I would be highly surprised if Microsoft hasn't thought deeply for many years about how being vertically integrated from silicon to games plays to their long-term benefit.

I've been wondering whether Microsoft would look at the possibility of WoA running natively on M1 chips as well as or instead of Qualcomm chips. I'm not sure whether that's something that Apple would consider if Microsoft were up for it.

You think Apple would share the M1? No way.

Apple have no problems with it:
https://www.tomshardware.com/news/apple-m1-bootcamp-windows-microsoft "That's really up to Microsoft," said Federighi. "We have the core technologies for them to do that, to run their ARM version of Windows, which in turn of course supports x86 user mode applications. But that's a decision Microsoft has to make, to bring to license that technology for users to run on these Macs. But the Macs are certainly very capable of it."

The question is whether Apple would sell M1 processors to other OEMs to put in their own machines or whether they are saying that Microsoft could enable WoA to run on a Mac. The last two sentences you quoted specifically talk about Mac computers, not Apple processors in competitors computers. That may just be the way they chose to word it but that does not explicitly suggest that they're prepared to sell parts to other system manufacturers.

In my other comments I have said that I have opinions and that I may be guessing wrong about the future. However, in this particular case: Apple are not going to license their processors to other companies. They never, *ever* license hardware Intellectual Property to other companies unless a supreme court or similar have forced them to do it 😁 Software is another story, though. It's more of a .. hybrid approach. MacOS is full of open source software, freely available to download. It also contains proprietary software because no one else than Apple can reproduce the complete macOS code and they continously try to lock out non-Mac hardware from booting the OS, but the amount of proprietary code is not as much as you would think. Their kernel code is freely available to download. It's called XNU. MacOS Server used so many open source projects, it's almost funny to go browse the code. Apart from that, the most known projects today are probably the compiler and compilation utilities surrounding LLVM, Obj-C and Swift (with strict exceptions to internal frameworks and never access to the complete package of line-by-line source code to the operating systems themselves, such as macOS, iOS, WatchOS, etc) Fun fact: Facetime was supposed to be made open source, but the peculiar VirnetX patent basically forced Apple to go another route.

Apple is a hardware company. They make software in order to sell hardware. The M1 processor is hardware. It's quite possible.

They have to do it or atleast fund ARM to keep working on powerfull cores as well as efficient cores to reach at apple's custom cores performance level. Windows on arm benchmarks on Apple m1 suggests windows on arm has terrefic potential & one of the big thing holding it back or spoiling it's reputation is slow processor. Also Microsoft should bring samsung & mediatek on board as well to bring their chip designs for windows on arm & windows 10x platforms.

I think NVIDIA is not struggling with their economy. Their business is booming. If they could afford to throw 12 billion USD in cash (the rest in stock. 40 billion in total) at Softbank, I think they will have no problem in accelerating growth for ARM without help. https://nvidianews.nvidia.com/news/nvidia-to-acquire-arm-for-40-billion-... Nvidia didn't do well on plain old Android with their Tegra chip, but they did blow all my expectations completely what the chip was capable of, when Nintendo used their Tegra designs in the ARM-based Switch.

I hope at least next surface pro x gets proper tablet chip like ipad pro instead of overclocked Snapdragon 888. Surface neo if it's coming should ditch intel lakefield for arm. it makes no sense whatsoever to use intel y series & other over priced low power chips like lakefield in that formfactor.

The iPad Pro also has an overclocked iPhone chip. Sorry to burst your bubble but the next SPX will very likely run a custom version of 888. The performance difference will be significant, though, just like SQ1 performed significantly better than 855 in benchmarks. After that, maybe there'll be a change.
Agree with the Surface Neo thing. Maybe that's what will come of the delay.

No it's not. Current octa core Ipad pro line chips has 2 extra performance cores compared to hexa core iPhone chips. It took iphone's a14 chip to match multicore performance of a12z chip which powers current generation ipad pro line. Which means next ipad pro powerd by a14x chip with 2 extra performance cores will perform closer to apple m1. After launch of apple m1 platform , using overclocked Snapdragon 888 will be hugely disappointing move because it will barrely bring arround 15 to 25 % performance bump over current SQ2 which will be increamental upgrade at best. It may not even match intel tiger lake performance. That's why imo surface pro x deserves better chip than overclocked mobile chip & Microsoft should demand beefier chip from Qualcomm specially now because of presence of apple m1 in the market & availability of x64 emulation on windows on arm. so with more powerful chip windows on arm platform & surface pro x can finally show it's true potential.

The snapdragon 888 probably uses 1 X1 core and 3 A78 cores, the tablet version of that will probably use 4 X1 cores clocked higher.

I hope that's case this time. but in the past they have just used overclocked mobile chip as it is with beefier gpu.

The Intel chip in the Neo is about backwards capability, but I think 10X should be focused forward at the expense of institutional inertia holding it back. This same backwards thinking is what stifled IE for so long.

10X is rebuilt from the ground up. There is no legacy code in it.

I do not know what MSFT will do. In my opinion it is very unlikely that they will invest in producing ARM chips for Surface, but it is clear that Apple M1 chip is going to disrupt PC industry. Apple rules,

They probably do not have to set up a whole chain vertically for this to work like Apple does if they can form some smart alliances. Their are several ARM designers and manufacturers to choose from so interesting to see where this will head to.

They not need to choose. They need to enable WoA to run on any ARM chip, Mediatek, Qualcomm, Samsung, Huawei... Then those chip makers will compete to make better chip. They needed this for Windows phone too. If WP could run on Mediatek chips, or other Chinese chips, we could have many more smartphones from China. They mistake then to stick to only Qualcomm, and they doing same mistake now.

Hmm that is a good point, though I think they do have to work somewhat close together with the ARM manufacturer to optimize the performance enough and support for more chip makers means extra bug fixing / complexities for the OS. But as you say you do want them to compete, so maybe pick 2 (like mediathek is indeed to big to ignore here).

The more competition the better. I hope they are able to design a solid chip to run their devices. Intel has had too much power for far too long and has really held the industry back. Good to see Apple, Arm, and others beginning to move away from their chips.

Also, what stops Intel and AMD from building their own ARM-based chip?
With their years of experience on cpu designs, it shouldn't be too difficult.

AMD did have years of limited budget and since only a few years they started to become a big player again (still small budget compared to eg Intel or Apple). They probably need to build up some reserves and invest more in their current CPU lines (especially laptop market) to grab & keep more market share.

What stops Intel from using ARM? Five years ago that would have been an easy answer: Corporate pride. Selling your competitor's product is rarely a good idea. But, when things get bad enough, it can be your only option. MS threw in the towel and is now selling Android, because Windows totally failed in the mobile market. For obvious reasons. Five years ago that would have been unthinkable. But times DO change.

Maybe they have lots of issues / hands full with keeping up with AMD (and Apple). Maybe they are working on ARM, no idea.

It isn't difficult, it is just time consuming to implement Binary Translation into silicon like Apple did. Microsoft may as well be responsible for the effort; they have done an excellent job fabricating custom odds and ends for Surface and Xbox for years...

IMO, MS should stay out and focus on software. Let the hardware OEM's take care of it.

Why? I want a TRULY honest answer to that simple question - other than "because Apple is doing it." Fork Windows with a slimmed down ground up build (Windows 10X) and these modern 11th gen Intel processors will be killer.