Microsoft reports FY15 Q3 results, generated $21.7 billion in revenue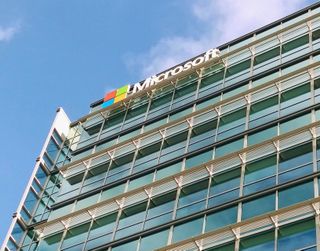 Microsoft has reported its earnings for its third fiscal quarter of 2015, for the time period ending on March 31. Overall, the company brought in a total of $21.7 billion in revenue. That's compared to $20.4 billion in revenue from the same period a year ago.
The results were impacted, according to Microsoft, by a one-time charge of $190 million of integration and restructuring expenses, which the company said was related to its restructuring plan announced in July 2014 that will cut down its work force by 18,000 people by the end of June 2015, along with the ongoing integration of Nokia's Devices and Services business.
Microsoft's Devices and Consumer division saw its revenue go up by 8% to $9 billion, but noted that Windows OEM Pro revenue went down by 19% and its Windows OEM non-Pro revenue went down by 26%. Revenues from its Commercial division went up 5% to $12.8 billion. Microsoft will hold a conference call with financial analysts to reveal more information on its latest results at 5:30 pm ET.
Source: Microsoft (opens in new tab)
Go go Microsoft!... You mighty morphing Micro..soft !

The market likes what they see. Microsoft is up over 3% in after market trading.

I'll take that lazy extra billion if they don't know what to do with it...

They should spend more on windows 10 phone development

That's not going to move the release date up.

They should give it to Rudy Huyn and let the man do his thing on W10 apps

Wow 1.3 billion +
I wonder what brought the extra cash.

The money they use to charge for Windows licenses

Profit down 12% YoY in case you got to optimistic.

I believe 10% is more accurate, but that is an improvement.

From 5.66 to 4.98, that's exactly 12% down. And I don't see why it's an improvement. In the other news, google's revenue and profit are up. http://www.theverge.com/2015/4/23/8485413/google-q1-2015-earnings

What's especially interesting is Wall Street's reaction. As of this writing, Microsoft is up almost 3.8% while Google is "only" up 1.7%.

Look at the expectation. Microsoft beat analyst expectations and Google missed them. The current share price is based on the projected revenue in future quarters. When they miss those projections, the price will go down. It doesn't matter that the quarter was better than the quarter from last year. That was already anticipated.

Google's profit and revenue is _down_ from the quarter before though :/ See how numbers can be presented to tell the story you want to spin? Microsoft revnue is up by 5% which is actually pretty decent. MS also had the 190m for restructuring charges (Nokia stuff probably) and exchange rate fluctuation. But business growth is driven by revenue growth.

That's because the prior year had revenue from XP users upgrading to windows 7 after XP support ended. The analyst already anticipated that revenue decrease. However, the other businesses did better than expected and Microsoft beat the consensus earnings forecast from the analysts.

Considering they are at the end of two major products (Windows 8.1 phones & Windows 8.1) those revenue numbers seem pretty good. Then they'll get a ton when Windows 10 launches. So it's all good.

They are a very diverse company, which is ones of its strengths. Google are an advertising company, and Apple are a hardware company. Both more at risk from fashion, or superior competitor.

Apple will get by as they are buoyed by the substantial profit margins per device. In regards to Google, once there is a platform that rivals youtube and pulls users from it they won't have much than the android devices running the GMS variant. Right now I don't see that happening as more and more people especially the younger generation are watching youtubers, when the older gen grew up watching gems like fawlty towers, only fools & horses, royle family etc.

Where did the "Nadella is useless" folks disappear?

They're looking at the 1.3 billion loss in YoY profit and the double digit decline of Windows across the board.

Mainly because windows 8.1 was free with Bing??

I don't think that the profit loss is Nadella's fault, most likely it is caused by the circumstances that Microsoft is going by, "reinventing" themselves.

That's part of the overall decline in PC sales. How was Nadella supposed increase PC sales? People are shigting to mobile and Microsoft is trying to shift there as well. The margins will be lower on mobile than what they were making on windows licenses.

This is the last year for their two major products (Windows 8.1 & Windows Phone 8.1). So I see this as not that bad. Especially when they're about to make money on Windows 10 & Windows 10 Phone.

They are not going to make much money on Win 10 in fiscal 2015. Its free to pretty much every consumer. Enterprises wont be upgrading for at least a year after launch.

Great❗ Now, take some of that money, and invest it into some cool new Niche smartphones..

This company has alot of money , but we aren't seeing it in our OS :|

In about 3 months we will have Windows 10 and about 1 year after that we will have the verdict.

Eh, I'm not as concerned about the drop in Windows revenue. Dropping "only" 26% while dropping the price of the licenses by over 50% tells me that volume has increased substantially. Wall Street sees this too, as Microsoft is up over 2%

so basically you have the money to make the successor to Lumia 1020 :-D

Just wait till Windows 10 & 10.1 comes!

Windows 10 won't bring much money since it'll be free for Windows 7 and 8.1 users.

Only for people upgrading an exisiting PC. Most people don't upgrade their PC OS. They get a new OS when they buy a computer. PC OEMS still pay a license for windows for devices over 8".

John, I'm a mere consumer and know little to nothing about business, but what's the utility of knowing the revenue of a company? Isn't what really matter the profit?
Can anyone help me?

Not always. Profit just shows what kind of margin you have while revenue is the money from the products you've sold, hence its more reflective about how well your products are selling. To give you an oversimplified example, say I was a company and I sold something for $1, but only got $.03 in profit per item. Now lets say I've sold 1,000,000 products. Revenue is $1,000,000 while profit is $30,000, HOWEVER, if I'm selling an ecosystem like Microsoft is, I could, in the future, sell the same product for $5, thus giving me $5,000,000 in revenue and $4,030,000 in profit, because I've still got 1,000,000 customers.

Also net profit = gross profit - expenses.

Don't be too optimistic about windows 10 immediately bringing in a lot of revenue since this will be a free upgrade for many people. If they are playing the long game as they should, then who gives a sh*t? It's all about increasing market share.

It is not free indefinitely... Only for the 1st year after launch.

No it's a free upgrade for the device for a lifetime, as long as you claim it within a year.

I assume Windows 10 will remain free for devices below 9 inches.

That's why they bought Nokia for 7b. I wish they should buy here map division too...
Windows Central Newsletter
Thank you for signing up to Windows Central. You will receive a verification email shortly.
There was a problem. Please refresh the page and try again.