Microsoft reports FY16 Q2 results, generated $23.8 billion in revenue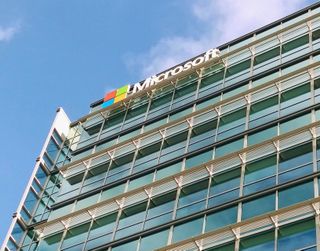 Microsoft has reported its earnings for its second fiscal quarter of 2016, overall the company brought in a total GAAP revenue of $23.8 billion. That's compared to $26.5 billion in revenue from the same period a year ago. Looking at non-GAAP income, Microsoft actually beat expectations with $25.7 billion outpacing the expected 25.27 billion in revenues. As for net income, the company came in at $5 billion compared to $5.9 billion a year ago.
Turning to each business, Microsoft says that productivity and Business Process revenue declined by 2% to $6.7 billion, while Intelligent Cloud revenue grew 5% to $6.3 billion. Meanwhile, the "More Personal Computing" category, which accounts for Surface, phone and Xbox revenue, among other things, saw revenue drop 5% to $12.7 billion. While the category saw significant growth in Xbox Live monthly active users, along with a notable bump in Surface revenue at $1.3 billion, phone revenue declined by nearly 50%. Here are the highlights:
Windows OEM revenue declined 5% in constant currency, outperforming the PC market, driven by higher consumer premium and mid-range device mix
Surface revenue increased 29% in constant currency driven by the launch of Surface Pro 4 and Surface Book
Phone revenue declined 49% in constant currency reflecting our strategy change announced in July 2015
Search advertising revenue excluding traffic acquisition costs grew 21% in constant currency with continued benefit from Windows 10 usage
Xbox Live monthly active users grew 30% year-over-year to a record 48 million
Source: Microsoft (opens in new tab)
Windows Central Newsletter
Get the best of Windows Central in in your inbox, every day!
Dan Thorp-Lancaster is the former Editor-in-Chief of Windows Central. He began working with Windows Central, Android Central, and iMore as a news writer in 2014 and is obsessed with tech of all sorts. You can follow Dan on Twitter @DthorpL and Instagram @heyitsdtl.
I'd be happy with a cut of that...

But you read in other posts that nadella is doing a bad job...i think this numbers are good for him

Buy shares of MSFT and you'll get your cut.

Man they are in the second fiscal quarter. I wonder how early they start. My company is just entering the second fiscal quarter of 2016.

That's like, a lot of money... Also, their non-GAAP net income is actually up by 8.5%.

Meanwhile, in the WC forums: Woe, Microsoft is dead!

No, just the mobile division.

They also reduced costs for phone by reducing the number of prototypes put in production and those 7000+ job cuts. So the phones and mobile will survive even if the sales aren't very good. They will get better in Q3 and 4 with release of the 650 and W10M for older devices

People here have an EXTREME bias towards Windows Phone and seem to think that it's the center of everything Microsoft and that Microsoft should give it the most attention and resources when it's clear that the phone division is little more than a footnote when you consider growing products like Surface, Office 365 and Azure. The funny thing is then when people here call out Nadella for his supposedly bad performance when clearly, the numbers are proving that he has the outlook to see which products at Microsoft have a higher chance at long-term growth and which ones don't. It may hurt WP fans, but Nadella is investing where the investment pays off and that's unfortunately not WP at this point.

And thats because the smartphone is the most personal device people use and having it basically deteriorate before your is frustrating to the users of WP here. Lets not try and warp the story around the complaints, people on this forum really like the platform but as they see it perform worse and worse with Microsoft apparently not caring one jot their enjoyment turns to anger. I would bet that less than 0.5% of users here have any kind of bias against WP and are basically just frustrated to see their favourite OS slowly go down the toilet. But as always, the popular trend of just sucking up to Microsoft prevails here while ignoring the fact that WP is part of Microsoft too.

Yes, please state more of your opinions as facts, please.

I can understand the frustration perfectly but in the end, the world goes on and there is little point in clinging so desperately to an OS on such an emotional level. WP was the first smartphone OS I ever used, I really liked it, still do, but I've come to terms with the fact that it's probably just too hard even for Microsoft to keep a stable foothold in a market that is pretty much distributed. This said, there is also little point in letting your OS anger, bitter and frustrate you in such a way. My current phone (Lumia 640) is not even a year old so I'm going to use it for one more year and enjoy it every bit I can. After that, it's either on with Windows Mobile or off to Android, depending on both the situation and my motivation to keep on, without hard feelings whatsoever - I had a great time but it's time to move on! It's all just a matter of the right perspective and attitude. :) By the way, I'd consider my Surface Pro 3 the most personal device I've ever owned, by a long shot - probably the most personal I'll own in a long time, too. Let's just say I have a history with it. ;)

Why do so many people here claim over and over again that MS doesn't care about mobile? It astonishes me how much is ignored. The only reason this is said is because of the market share numbers. MS does care, why else do you build a windows ecosystem story that includes mobile. Why put the Surface team on creating a flagship phone ( first by influencing the 950/XL line and then with their own complete design)? Why build out an insider program to tap into user feedback? Why build software tools to make it easier to port apps? I could go on and on. MS cares, it just may not be in a way some people like.

I do think they care about mobile, it's just that they are smart enough to cover their bases should their attempts fail for good, i.e. developing their apps for Android and iOS, among others. At the same time, I think it's pretty clear Microsoft has bigger priorities than mobile, but I think that is perfectly alright and wise, considering the circumstances.

Cloud and productivity are the money makers in todays Microsoft

They can care all they want but their execution and strategy towards WP sucks.

I'll definitely not pretend it's unflawed, though I'm not sure how much better they could actually perform. The market is possibly just saturated already.

Yeah, people tend to forget that the world doesn't revolve around their wishes or expectations.

They have three segments ...one down 2%, one down 5%, and cloud only up 5%. It's ok I guess but revenue isn't doing great.

It's funny how during the last quarters, Microsoft has always mentioned the decrease in phone revenue "reflected their updated strategy". That sounds as if their strategy was to burn money (which I'm sure some cynics here will be quick to confirm). This said, I wouldn't expect phone to do better anytime soon (if ever), but the Surface numbers are a great sign and prove that Microsoft has got something on their hands here. I just hope the launch of the fifth generation will be smoother.

Xbox had a big write-down and was dead! Surface had a big write-down and was dead! WP had a big write-down and......

Sure, I'm not saying a WP resurgence is impossible, however, Surface had a significant advantage over WP, which is that Surface had a huge ecosystem of legacy desktop apps to support it and that allowed it to find its niche in the market that it has succesfully opened and is succeeding at growing. WP is going to have a much harder time at achieving the same.

Point agreed, the app gap. For Mobile this matters and restricts uptake of WP. Just possible that with WP and Intel with continuum this will improve. Also, with W10 on Xbox, PC, Tablet, Phones and IoT's, perhaps long term that will improve enough to push WP sales? I think MS will make it work somehow as they need to be relevant and successful. But that needs to come to fruition.

Please microsoft, call it the Surface phone

This report is actually a drop in revenue. I wonder how this will affect the stock tomorrow

Beating expectations is usually a good sign.

Microsoft actually beat expectations with $25.7 billion outpacing the expected 25.27 billion in revenues. ​ This is what drives current stockprice up or down. You need some lessons in stock trading ;)

I think @ericjojo means a drop in INCOME, not revenue. While overall revenue increased, the income decreased by $900 million. You can increase revenue by $1 billion, but if income does not increase (or in this case decreaes) then it's not good.

This shows that Microsoft strategy of reducing its Mobile platform is because they are losing money on each Lumia sold. So its sound business sense to kill of Windows phone and wait this Smartphone generation out. Please stop pining for a "Surface Phone", what is such a phone expected to be to reverse the death spiral?

It's clear Microsoft's current mobile strategy is to retrench from targeting the consumer market in the way they have attempted until recently. Surface Phone will most likely bring a change in strategy, though how what exactly we don't know.

Well - whatever they do they better make it work with the UWP model on all devices.. either a easy peasy port to android and ios(what we can assume ) or renaming the phone line once again and trying to ride the horse with a different name :)

But isn't dumping a condemned practice?

So phone revenues dropped 49% in keeping with strategy changes? They might want to rethink their strategy and pretty damn soon before the phone ship sinks completely below the waves.

Microsoft is betting on the end of a phone area. They want to move on to full fledged pcs in your pocket. They are betting on that era.

Good. They can buy Snapchat. Its valued at $2billion.

Would be a stupid buy bcoz they might die one day.

The owner of Snapchat is such a ****** he'd ask for a 10x multiple or more. He hates the Microsoft because he's a fanboy.

Windows mobile is dying Posted via the Windows Central App for Android

Microsoft is still the 2nd most valuable company. If surface phone makes a good dent on iPhone then Microsoft will bd the most valuable company. Surface momentum should be kept going. Now the thing left is Xbox mini which Microsoft should release in with good price to get down apple TV too.
Windows Central Newsletter
Thank you for signing up to Windows Central. You will receive a verification email shortly.
There was a problem. Please refresh the page and try again.