Microsoft reveals Coship Mobile as new Windows Phone hardware partner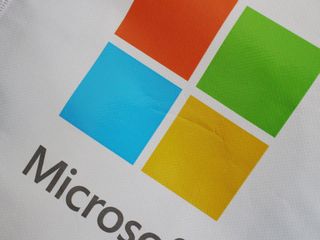 China-based Coship Mobile has been revealed as the latest partner to join the Windows Phone hardware device ecosystem today as part of Microsoft's announcements for the 2015 Mobile World Congress.
The company stated:
Microsoft also posted more information on what another China-based OEM, K-touch, has planned for Windows Phone products. K-touch revealed its intentions to support Windows Phone in May 2014.
Microsoft also mentioned's Acer's first Windows Phone device, the Liquid M220, along with UK-based Kazam's two new Thunder phones and the India-based XOLO Win Q1000.
Cherry Mobile, based in the Philippines, has already launched some Windows Phone devices, and today Microsoft said, "We are glad to see their next generation of devices that includes the 5″ Alpha Neon and 6″ Alpha View devices announced during MWC."
Overall, Microsoft said that 25 hardware partners have launched 31 Windows Phone models to customers in the past year. The company posted an infographic showing where those partners have sold those phones.
Source: Microsoft
Windows Central Newsletter
Get the best of Windows Central in in your inbox, every day!
Great that Microsoft is looking into developing countries as most analysts predict smartphone saturation in developed countries ... Though I do think a lot of people would like to see more on the new flagship(s) ;)

Upon glancing at the header for the first time my brain recognized the word "ship" and I automatically assumed flagship is the word I was reading. Upon second inspection I was brought back to reality.

+obamaphone...making the world a smaller place...

What does Obama have to with this? Even he doesn't use a windows phone, so actually, he's making Apple's cell phone dominance grow! He gave up on blackberry years ago and if Microsoft doesn't produce some flagships soon, they'll be joining the company they purchased the D/S division Nokia and blackberry in the "we're not in the hardware" category soon.

It's called sarcasm... That's why it has no ado. Lol

Time for some humor, w10, 1520, and TP: Only 39 seconds, guarantee you laugh.
..
http://youtu.be/z3nXHAQa-gQ

It is undeniably good that MS is pushing low end WP devices in developing countries. That said, ignoring the high end market at the same time is a huge mistake. The two are not mutually exclusive; they go hand in hand. They need to deliver top shelf Windows Phones that at least match the top of the line Android and iOS devices from the competition, because it's precisely those high end phones that entice people toward a platform *even if they can't quite afford* the flagship.

You are correct but I am seeing the MS strategy although I still do t know if I agree with It. Entry level phones are aimed at those looking for a good cheap phone with no real alliance to a os (mostly new users or android converts). The people looking for a flagship windows phones are already wp users and microsoft is leveraging that relationship to buy more time and focus on "new" customers.

They're aren't buying time, they're losing time. Flagships put the phone on the consciousness radar. Cheap phones don't. There's a reason they've LOST market share since embarking on this strategy, and it's because by ignoring the high end, people are forgetting Windows phones exist at all.

Nokia donated the market for years with cheapo, entry level devices so ill go ahead and disagree. I'd even go as far as argue that the market of people willing to spend $600 for an out of contract ' flagship' is smaller than the market for... Well... Everyone else.

Yeah, and that's why Nokia isn't dominating anything now. Microsoft gave Nokia 2 years to make an impact using their old school low end approach which gave them a pay day in the form of offloading their D/S division and that's it. Those brilliant designs we all like here in the WP clan, isn't making anyone jump to switch from iPhones or galaxies; so its time to switch gears!

We need more Elop and less Nadella/Belfiore for that to happen.

Problem with elope imo was... More plastic hardware than metal...or even glass...

Finally someone speaking with sense

And everyone was bashing Ballmer. I guarantee that if Ballmer was still in charge, we would already have a surface phone or other high end phone made by Microsoft. They have enough partners producing low end devices so they can concentrate on mid and high end phones, but they've chosen to ignore those of us calling for something other than the 1020 (over two years old) and the 1520 (more than a year old).....meanwhile, Apple and Samsung are killing it in the high end market. Oh the HTC M8 for windows is a rehash

Usually the way business works enough isn't enough. Especially when Windows phone has less than 10%, (which I think sounds generous) of the worlds smartphone market which pales in comparison to android's 70+%.. The only one killing in the high end market would be Apple as Samsung has seen a significant drop in sales which they blame it on having way too many devices. They plan on streamlining their product offerings and will try to reduce confusion. Apple literally just has one (well two iPhone 6 and 6 plus). And I am sure they are not ignoring us. They didn't simply buy Nokia just to ignore its customers. Even if the M8 is a rehash it is still ranked as one of top phones ever made by HTC (or any manufacturer) for android. And to have that device running WP is awesome. I think they did this simply to not spend a whole lot of money in R&D on a new device and release something quickly to the market. Why not? The M8 was already an awesome phone. Almost like what GM does and 'in a nutshell' they simply copy'n'paste variations of their V8's in corvettes into Camaros and then into GM trucks. Why not? Its proven and you don't have to spend R&D when you already have something that works great.

Não acho que o Brasil tenha OEMs nacionais.

Também não conheço. Infelizmente.

Are there a lot of Brazilian OEMs?

bom ver meu povo brasileiro aqui

The image gives me an impression that the no of OEMs making WP is still VERY LOW!!

Yes, but compared to what it was this time last year, this is loads!

Much higher than Apple :)
Much lower than Android
Of course Apple is unique. Still, I see this as good news.

Either way it shows Microsoft is reaching out to these manufacturers across the world or they are reaching out to Microsoft. Either way its good news. I do want to see a flagship model just as many people here do but I also want WP to stick around. Flooding the market with inexpensive devices especially in developing markets is huge because believe or not cheap devices will sell. It has already been proven with the budget Lumias. And it would probably be the quickest (and cheapest) way for WP to gain traction and really become relevant. Android's success was built on cheap devices, may not seem so but for every flagship android device sold there is probably 5+ cheap ones sold.

I'm ready to see all the new window phones tomorrow.

Guess you better sleep in then because you've already seen the pitiful Acer and heard about the 640 and 640XL with its low specs and same old Nokia designs we've seen for 4 years now

Make partnership with Asus,xiaomi,Lenovo. Asus and Lenovo is already windows os partner extend it to phone too. Also Samsung and htc should release new mid range windows phones.

Don't expect phones from samsung anymore. Let them stick to their Android-lagdroid, crap phones anyway
They only get famous of Gangnam style

Samsung has actually been looking to lessen it's dependence on android. They are by far the biggest supporters of Tizen which is from what I heard and read not bad at all. Maybe with their goal of stepping away from Android they may release some Windows Phones which I'm sure many wouldn't mind.

Well we haven't seen any phones from them yet. Lenovo has good computers designs, but Microsoft has done nothing to convince them to make compelling phones plain and simple.

The Microsoft event is In the morning right??

8.30 am local time I believe.

I'm not sure if I'm the only one, but the new pink "quote paragraphs" seem to be really distracting. I would love it if you could tone them down a bit,

I need a high end phone under 4.5" display.

Low ends. Low ends everywhere. And unknown OEMs. Unknown OEMs everywhere. Meanwhile, LG, HTC, Samsung, Sony, etc, they all float as far away from WP as possible. And with them the chances of WP not dying.

I think you mean without them, as in Sony, etc.

No. I meant what I said. As the big OEMs float away, so do the chances of WP surviving. Posted via the Windows Central App for Android

Yes, you left out the word "without" I agree, nonetheless...maybe I'm just reading your post all wrong, it seems confusing...the last two sentences. You are from Europe (which country?) maybe English is second? Either way, I agree.,
..
I see, if you dropped the period then insert comma between the last two sentences, it reads well.

It's a question of interpretation. Try adding the words "float away" after "And with them" and see if you don't understand right away what I said ;) A comma would make it easier, yes. But I like to take literary liberties when I write ;P (Yes I'm European. English is my second language but 90% of the books I read are in British English. Perhaps that explains why I'm creative with the way I write ;P) Posted via the Windows Central App for Android

Still, I know you're European, what country...

Click the avatar, all the information is there ;) Posted via the Windows Central App for Android

I'll check on PC...im using app...later, bed time..for me.

I guess we will see if Win 10 spurs any change. LG is still rumored to be working on a model. If HTC pushed a WP version of the M9 then things might not look so bad. I dont really see Sony as a big indicator either way. Acer is back in it at the low end. I wouldnt be shocked if the big oems are waiting for W10. Why build or try to promote new WP model right now? Plus, we already know MS is working on flagship phones.

"OEMs are waiting for WP8"
"OEMs are waiting for WP8.1"
We've been down this road before. No, OEMs aren't waiting for WP10. They simply don't see any demand for WP nor gain in building one and that's why they don't release them. Some of them may indulge Microsoft from time to time and release one but they won't bother promoting it or anything of the sort. Take the ATIV SE or the M8 for Windows as examples. They were released in the US to indulge Microsoft. Then they died there. They never left the US albeit ANY market in the world being more favourable to WP than the American market. LG has been rumored to be preparing WP devices for ages and so far nothing. Only Samsung and HTC were likely, honestly, to release new hardware. But after HTC not announcing the M9 for Windows AND releasing a wearable that doesn't even support WP, I'd say the chances are slimmer than ever.
Samsung...well...maybe if Microsoft pays them. They've been seeing a decrease in profits on their mobile division and have announced a reduction of 40% in their portfolio for 2015. I'm ready to bet any WP device was part of the cut. Sony won't release anything with WP or Windows 10. They're downscaling their mobile division and focusing it on Android only. With them taking the focus out of mobile, I don't think WP will ever be on their table. Acer isn't really a known brand in mobile. In that area even Asus would be better positioned. Or Lenovo through Motorola but I doubt Microsoft manages to convince Lenovo to put out a Moto X running WP... Posted via the Windows Central App for Android

Agree. I've been saying since 10 was mentioned...its not going to help, people are entrenched.

I highly doubt Microsoft will be paying Samsung a dime to make Windows phones. If anything after Samsung 'threw a fit' for not wanting to pay royalties to Microsoft after they acquired Nokia and Microsoft took them to court to settle the dispute. It was obvious the loser would end up being Samsung and according to news outlets, Samsung/Microsoft settled out of court. Makes sense as Samsung has seen a drop in their smartphone sales and the last thing they need is the bad press coverage. My bets are part of the settlement involved Samsung making a Windows phone. It isn't far fetched as Samsung/Google relationship has been a bit strained. Future will tell.
And maybe, just maybe these big OEMs ARE working to release windows phones. They don't simply happen overnight. And with W10 around the corner who is to say they are not working with OEMs. Microsoft/HTC have a very long history and I think HTC won't step away from Windows Phone any time soon. Sure they don't make as many Windows Phones as they do android but their commitment to WP I think has been quite good. They are improving their support which was their biggest complaint (both android and WP) but they managed to get on a good track(being profitable, improving support, etc) after having a bit of a rough patch before.

I don't think anybody needs to wait for Win10, same as there's no need to wait to buy a Win10 PC. If there's a surge in interest in Windows phones after Win10, then it makes sense to already be there on the market, exploiting your already-great phone with the new advantages of Win10 efficiency and features. The only company that might legitimately wait for Win10 is Microsoft itself, but the OEMs could and should be getting in there now and creating top tier competitive phones. I'm beginning to worry that the wait for OEMs like that is a long way off, if it's even coming at all.

Sony is already floating away except the play station and movies, that's why their doing off specific divisions.....

Not sure "floating" would be the word I use when describing Sony...

Well, they're not sinking yet. They're putting in water but the pumps are still working. One only has to hope they don't fail. Posted via the Windows Central App for Android

After their last quarter, I'd say one of the pumps shorted out. But yes, all we can do is hope they pull through.

Last quarter was better than the one before it and they still sold more phones than Microsoft but yes, they're not selling as much as they expected...Which isn't surprising. You can't expect to keep putting out new phones but not promoting them and expect people to buy them, even if they are the best Android devices sound (and they really are). People also don't like to see a 600€ phone declared obsolete after only 6 months.
Well, that insane 6 months cycle seems to have finally come to an end with the Z4 not showing up at MWC, so let's see how things go moving forward. Posted via the Windows Central App for Android

Great! We'll get another rebranded BLU Win-HD!! I'm so excited!!!!

Allow me to offer a big and majestic YAWN.

wow, look at all of those devices! And to think that only 3-4 of them are available in a carrier store, and some carriers don't even have any phones avaialble.

Attack the duopoly platforms by any means necessary!! Google is watching....

Never heard this company...and I'm Chinese

This is a prime example why Microsoft should focus on making high-end windows phones. They have enough people making cheap and in many cases poorly designed phones that won't sell. Microsoft itself has enough descent looking low and midrange Lumia's already and desperately need high-end units now! There's losing a lot of their loyal fans who are getting tired of waiting

The thing I noticed was that many of these manufacturers are from their respective regions and many seem to be in developing smartphone markets so in the long run this could be a very worthwhile investment for Microsoft. . And for you to say these 'cheap' phones wont sell is simply short sighted. I mean Nokia/Microsoft has already sold tons of budget phones which proves cheap phones do sell. The low end Lumias are not necessarily 'quality' devices either...

Yes MS needs more flagship phone I tried to push my wife to a Windows phone, but since it is still behind the curve with hardware and software she stuck with Samsung.

Maybe they could now team with Verizon and produce a phone.

Am I the only one noticing the absence in south america. A phone made specifically for each region would be nice to see

Galaxy 6 is the new Microsoft flagship :(

I have tipped this but i bet u did not notice it. Cherry Mobile here in PHilippines also announce New Windows phones there in WMC. :) Posted via the Windows Central App for Android

I think that's what mentioned in the article, the Alpha Style 5" and Alpha Neon 6", not sure.

More junk phones no flagship. I will be surprised if windows phone exists next year.

Opera to unveil a new user experience for windows phone In opera mini browser in #MWC2015.

If its true I'm waiting...... Also wanna see more app developers having this type of approach.....

Did you watched the awesome folder widget on HTC m9.... With different apps in h home, work, and different categories...... Android is doing awesome and Windows phone is stuck at ane place for five years....... Windows phone will die if Windows 10 fails.....

Always good to have a new hardware partner. It would just be nice if a few more of them released a high-end device.

Seeing this, 930 will be my last windows phone. Cuz of its NOKIA label :)

I love how it's the same three phones re branded 25 times around the world

I live for the day that Microsoft will get 20+% of the market share and become a real threat!! Can't wait

What actually does everyone want for a flagship? I been lurking the forums for a good while. I have the icon and the only thing I could wish for is the camera off the 1020 attached to it. Especially after the denim update. I have seen some unreal specs posted for flagships yet for me the only thing lacking from the icon is the 42mp camera. Not worried of a 6" screen lol. Glance is nothing for me.. It's a hardware limitation though it could have been overcome with a STATUS light NOKIA AND VERIZON. Android runs the hardware they have because that is what it takes to run the os and apps. Don't think for one minute if they could get away with less they wouldn't to put the extra profit in their pocket.. That's just business.. Unfortunately the world is focused on flagships instead of fast affordable functionality.. Just my opinion. And yep I've had my share of android phones... I can't speak for the apple side because I have never owned one but I jumped from a atrix hd android to a 520 Nokia and I was impressed enough to stick and get the icon off Verizon... Apps are important but they are not worth anything if u have to forceclose them all the time. My 2 cents have a great day!

I disagree that the world is focussed on flagships to the detriment of affordable phones; the commenters here might be, but WP manufacturers certainly are not, which is why we have so many complaints here! I'm one of those people clamouring for a new flagship phone, but I suspect we are wrong and you are right. It is probably not good business to make expensive, low-uptake phones. However, even if they are not as profitable, I think every OS brand needs them in order to make the whole range look like a serious prospect, even if only a small percentage of users end up buying them. Until I got a 920, I couldn't conceive of having a phone this large. Now, it doesn't seem big to me at all, and smaller phones look wrong. So, my first request would be a large and detailed screen, minimum 1080p but 1440p would be nice if it's possible to do that without sending the price through the roof. With the high density screen, I'd like more control over text size so that I can reduce it - it's often too large, and intereferes with the otherwise nice design of the OS. A good camera is a must for me. I didn't get a 930 primarily because the camera was slightly less good than the iPhone at the time. I like the way Microsoft doesn't stop caring that customers exists a year after taking their money, so I'm happy that my 920 doesn't feel like a bad phone at all, but at the same time I want the camera on my next phone to be well ahead of the competition for that same reason - so that it's still good years from now. I'd like to see improvements to the way MS deals with music and video files. On the software side, the apps aren't fantastic, especially the music one. You have to employ a lot of guesswork when finding files to play because of the poor layout showing only the first [x] characters of longer track/album names. Larger storage would be good for me for that reason, so I can store a lot of music and video at once, and not have to compromise too much on losing storage to category A so I can have more of category B. More storage would allow for use of FLAC too. (I realise we have OneDrive, but I still think device storage is vital.) Glance: I see what you mean - not that big a deal really, and it's only a fraction quicker than a quick click on the screen button. I think WP fans made a bit too much of that feature because it's one of the few features we could say was unique to our platform, but it's not a good enough thing to be a selling point and I wouldn't miss it if it was gone.

I guess many people fail to see the big picture here which is clearly "in a nutshell" to flood the world with affordable Windows Phones with the help of all these manufacturers. Especially in emerging markets where Microsoft could see huge growth. And budget phones do sell as they are within reach of more customers when compared to high end phones. Don't get me wrong, I still want to see some flagship models hopefully with a mix of a new manufacturers like LG, Sony(wishful thinking), Lenovo, etc. But this is a very VERY smart business move. Good Job Microsoft.

Microsoft knows about 'delayed' flagship for Microsoft and overall Windows Phones. There are no highend from new partners of Windows Phone, and Microsoft is doing their best on this one, however, it wouldn't come out until Windows 10 is completely done.

Mr Yugiro is right Mr Elop at MWC 2015 says a Microsft flagship will come with Windows 10 so i'm going to pick up a used Verizon Icon and update it to Windows 8.1 and chill till windows 10 comes out.
Windows Central Newsletter
Thank you for signing up to Windows Central. You will receive a verification email shortly.
There was a problem. Please refresh the page and try again.