Microsoft rolling out secondary Windows Phone 7.8 update (build 8862), set to fix Live Tile issue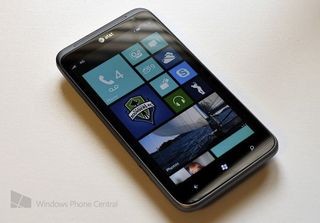 It was only yesterday when we reported that Microsoft released an update for Windows Phone 7.8 hardware, which was believed to address the Live Tile issues consumers have been experiencing. Unfortunately this turned out to not be the case, but the company has begun rolling out another build that's confirmed to do just that.
7.10.8862.144 is the latest version, which (according to the Windows Phone website (opens in new tab)) fixes bugs many have experienced since updating to Windows Phone 7.8. We've received reports that consumers are already receiving the follow-up release. Second time lucky, folks? Let us know if you've received the update and believe the Live Tile issues are no more.
Thanks to everyone who tipped us!
Rich Edmonds is Senior Editor of PC hardware at Windows Central, covering everything related to PC components and NAS. He's been involved in technology for more than a decade and knows a thing or two about the magic inside a PC chassis. You can follow him over on Twitter at @RichEdmonds.
I have updated my Lumia 900 with the second update ,i hope i will have working live tiles.
From Romania.

Can somebody pls tell Jay that the double wide live tile for the WPCentral app is still not updating after the OS 8862 update. Everything else, like usual, seems to be working fine.
Plus considering that the weather, facebook and 'me' live tiles are updating normally, i guess this time it might be a problem with the app only.

Have you definitely enabled the live tile in the app's settings? The double tile only exists after the live tile has been updated (just the way that WP7.8 works unfortunately).

I have also not been getting the counter for new news on either normal or double wide since 7.8. Not a major thing as cone into the app quite often ( Brill app by the way)

Jay, I have the live tile enabled. The double wide tile is pinned. But it keeps showing old news and does not get updated even after receiving push notifications. It is only after I've manually opened the app that it gets refreshed. And yes I have the paid version and yes I've already tried reinstalling and repinning.

Argh, the 7.8 tile SDK is so messed up... When you receive a toast notification next time it will be confirmation that the background task has run, could you then do me a personal favour and try resizing the live tile down to normal and then back up to double wide? Don't go into the app before you do that. Basically if the tile then shows the latest info after just a re-size it will be the return of a maddening bug I encountered during development. Otherwise I'm stumped and will need to get myself a WP7.8 to actually test all this.

Ok. No problem. Will do that and then get back to you. And let me say this once again, thanks for sticking with us 7.8 "beggars". :) Every single bloody app and live tile work flawlessly on my gf's 920 but my poor 800 has to fight for survival.

Tell your gf, 920 is too heavy for her and exchange it :)

Dude, tried that. And she told me the next time I suggest this, she can consider exchanging me if I want. That's how much she likes it. The phone's a bloody white freaking beauty

Jay, that's what is happening.. Once you resize the tile to medium or small without opening app, it does update and shows the tile count.

Oh what the fudge! STILL an OS level bug then... Can you just confirm that if the tile is double wide and you get a toast, if you resize down then resize back up does it now display the content correctly?

I have the same problems as above and still get a black tile...
I see there is a problem with the live tile. New Task last exit reason: Network error

Nope. Medium tile shows updated content. Resizing back to double wide tile starts showing the old content only, NOT the updated one.

Same here as rohitsingh pointed out..

That is really odd, the same tile update method should be run and update all the tiles at the same time... Although saying that it is possible for the wide tile to have failed rendering on occasion and thus not been included in the update. Still, every time? I'll do what little investigating I can with the emulators over the weekend.

Jay look... Here's the deal. The double wide tile is the only one not updating. If you have it set to medium or small ot will update on its own, without you having to resize it or anything, to the last story. The double wide is stuck on the last story it was available when you launched the app, it does not update even the counter regardless of what's going on on the other two sizes. Is not like the double wide updates once you make it smaller. The medium and small size both work properly.

I just want to add one more detail, on the settings page for live tiles it shows that there was "Network error" as "News task last exit reason". Maybe that is the case for wide tile when it wants to update picture of latest news item. It is there consistently.
As others said, small and medium tiles are updating correctly.
This is for main tile, I don't have any sub-tile pinned.

I am not really facing that problem. It isn't showing me that error. The scheduled task is running normal.

The love tile actually stopped working for me two updates ago (or maybe one). It was working for me on 7.8 though at one point bow it just plain isn't. Says network error, that's even with the latest 7.8.

So a network error means the app couldn't get the news feed in the 15 seconds Windows Phone allows it to run, that usually means poor network coverage.

Jay,
I am in the office currently, having full Wifi + 3G coverage. I checked for last few hours and the "Network error" is still there.
Last I checked, no update in wide livetile, launched app, "News task last run" is now at 17:38, "Network error" as last status. (And I checked around 17:40). When the app is launched, the update of news is almost instant, definitely under 15 seconds. Must be something wrong with the connection handling in the agent.
However, I have "Toast notifications" turned off. Is that needed to be on for wide livetile to work?

Toasts shouldn't be needed though, but perhaps because the task isn't exiting that's why it's not updating the network error status:

Confession here, the network error status is something I had to slightly hack into the last exit reason so that I could tell when there was a real error or when there was just no network (as the background tasks can't do this on their own). I'll look into this one as well

Hi Jay, just wonder if you use ShellTile.Update to update the wide live tile? I am testing my 627.AM app and looks like my wide tile doesn't update but the normal and small ones do. Maybe still an OS bug?
PS. I've found that the wide tile imagedoes get re-rendered, however for some reason it still picks up the old image. As soon as I resize it to normal or small, it shows the updated image.
Justin

Hi Justin,yeah I saw that behaviour a lot, as I said the new tile SDKs are really flaky. Get in touch with me over email and I'll happily talk you through what worked for me :) (well, worked on Wp8 at least...)

Thanks Jay, but the version I am working on at the moment works fine on my WP8 device, it's just the double sized tile doesn't get updated on my WP7.8 device. The same issue as some of your users have reported...
I think it's an OS bug.

Ah, well if i figure it out I'll be sure to let you know! :)

hey yes if you do resize it it does show the number of articles :) i hope this helps :)

updateting now on my lumia 800, hope the live tiles are working again!!

i have updated my lumia 800 (second update) and it's running live tiles pretty smooth now :)

I received this update aswell. Lumia 800 3 Sweden.
Edit
It seems like live tiles are working as they should now:)

Just updated my omnia w ..and all those tiles that were stuck started to update themselves :).. TY microsoft .. Never thought this fix wud come so soon ...

Lol .. Why Ty Microsoft ??
They messed it up in the first place by treating 7.8 users as inferior beggars .. :/

Why everyone talks of beggars like they're not people? I think you have a poor perception of the poor and homeless... =/

U haven't been to India .. ;)

If they did that, we wouldn't have gotten any update ;)

Just updated, L800 greece

Wow and the flames were still on from yesterday till just a while ago. Great finally things can settle.

And now I'll wait for carriers to get in the way of this update, which will be delayed for carrier specific devices.
Went back to 7.5 to avoid all the Live tile rubbish and now stuck on it! Oh well got to use it for about a week. I do miss the 7.8 resizing live tiles though.

Me too, no update from 7.5 on an unlocked HTC radar.
Did the cable pull trick last time, no go this time round.

Windows Phone Hacker has the 8860 build available using the 7eighter tool now...and I hope and am pretty sure he will soon include the 8862 build :-). Used his tool to jump to 7.8 on my T-Mobile USA Branded HTC HD7 with absolutely no issues. Bypassed my carrier completely.

Talking about T-Mobile, maybe this whole mess is why they decided NOT to update in the first place... damn, and I doubted them. x.x

I used it too. It was flawless.. and it looks like they've updated. off you go!
http://windowsphonehacker.com/articles/want_windows_phone_7.8_now_try_th...


Works well enough. Updated two HD7's and a 710.

I have a Samsung Focus 1st generation, unlocked from AT&T, I am in Europe, I still haven't got the update.
I tried the trick wth forcing the update with no luck. This sux.

Me too here in America. :(

I upgraded my roommate's AT&T Focus (1st-gen - used to be mine) using WPH's "SevenEighter" tool for this reason. Worked fine - will likely do it again with the newer update.

ATT + Focus. The Zune disconnect trick worked only AFTER I changed the carrier registry entry from ATT-US to ROG-CA using WP7Root Tools (Google it). Then the updates flowed like water... 7720>7740>8107>8773>8779>8858>8860>8862

This still only for unbranded phones? My old Omnia 7 (Orange) hasn't received an update since Mango while my L920 (EE) receives updates on the day of release.

I'm updating my Omnia 7 (unbranded) to the latest and greatest as I'm typing this. I had to 'force' the initial 7.8 update though, using the Zune 'update and disconnect from the Internet' trick, but this morning my phone reported the newest update by itself...

Just getting both 8860 and now 8862 on my old lumia 710 on Vodafone UK.

I had flashed my phone with a different firmware than original that came with Nokia L800, I thought Zune will never update my software ever. But I got two updates today 8860 and 8862. 8862 really made all tiles alive. lol.

Wpcentral large tile not working

got it, seems everything is working fine :) Lumia 800 Finland

Moi, mikä operaattori sulla on? Saiks iha ittestään sen päivityksen vai teiks netti/lentotila tempun?

Hei, I don't speak Finnish, yet :) my operator is Saunalahti and I didn't do any tricks, I just connected the phone to the laptop (mac) and checked for the update.

Okey, I see :D Ok, my operator is Saunalahti too, but I haven't got any update yet... :/

I updated and now it feels like soul of my windows phone live tile came back

Hi Guys and what about dealeys for example when I`m clicking to marketplace tile it takes 1-2 second to open? I have already updated to 8860.Waiting for 8862.

Thats WP 7.8 LAG, MS will never fix it now, rollback to 7.5 if you want LAG-free experience.

That's not true. I found 8858 somewhat laggy, and that didn't change with 8860 but since I got 8862 the lag seemed to have gone away.

The scrolling has improved a bit but the LAG after clicking any tile like music, xbox,pictures etc is still very much evident, just checkout the below comments.

I am trying to update to the previous build (8860) on lumia 800 but zune is showing error. Can't update. Please help.:'(

Obviously we need to know what the error you're getting is ...

The live tiles stopped working on my 920 just yesterday and I can't get them to work again... Oh the irony

wpcentral large tile still not working after 8862 update.

Before thia last update everything was working except for the wpcentral double tile, now nothing its working...

All you fellas who got the update (even in india,where i reside),i didn't the first 7.8 update nor the 2nd or the 3rd. Am i missing something or should i check somewhere and if so how?

Where are you checking azaright? Connect to Zune on your PC and check. It should be available for update now.

Hey . Use the internet disconnect trick , I used the same thing yesterday and got the update .. In India btw

Got the second update and everything seems to work just fine.Nice work Microsoft

Got the update on Omnia W

Getting the updade in Japan on the IS12T.

Jaxbot @ Windows Phone Hacker has officially included the 8862 build into is 7eighter tool as of just a few minutes ago. Going to use his tool yet again to update my T-Mobile US Branded HTC HD7!!!

All I have are DEAD TILES and few Zombies (Tiles with very old info). Sad, Sad, Sad... Unlocked HTC Radar / Build 8862
Tried installing, deinstalling, pinning, unpinning, turning on and off live tiles and nothing works.
Some of the non working: Vevo, Engadget, WPCentral, IMDB, MetroTube...
Zombie: Flixter

Try Hard reset once, Live tile bug is definitely fixed, but the LAG still exists.

We updated so we dont have to hard reset, this is not an option, giving the fact the would take me about 30-45 min to put it back as it is....sad :(

Thanx man, I will try that.

Same here. Tried all the same tricks (which generally worked for me after the last 7.8 update) but I can't bring the tiles back to life. This may be a coincidence, but my a-gps seems to have stopped working as well. None of the location-based software can find me unless the phone is outside, with a clear view of the sky. I'm getting very frustrated...

Yes, having the same problem, with the GPS, even outside under clear sky, isn't easy to get fix locked, which is very frustrated.
Thinking to revert to 7720 where the GPS was working fine. I wouldn't give away the GPS for new tiles appearance.

updated in Romania, on my lumia 800. everything seems to be working better than before the update.

Why on earth, my 610 is not showing notification for update? Not yesterday, and not now!
Anyone know how to chk if update available, by not connecting to pc? I mean force chk for update in phone itself?

Use Internet disconnect trick when Zune is checking for updates

Did anyone with an unbranded htc titan get the updates yet?

How about a branded Titan? My Titan lost its location information even though it shows up in "Settings". No Local scout, no maps, no search button. Considering a reset. What a hassle. Anyone got a hanky?

Why dont you just do a hard reset and flash with seven eighter?

Yes, I was already running 8858, which I had updated via the "cable-pull" method, but 8860 and 8862 were both installed automatically via Zune.

Just did. Plugged in and went right away (unlocked Titan)

the lag in opening apps after tapping on the tiles is still there for music+videos hub and marketplace, and even for the games hub.

The LAG still exists, if everyone makes enough noise then maybe they will release another update, 7.5 was totally smooth and LAG-free.

Yeah sad to see the lag even on Lumia 710/800 .. I thought it was just limited to my cousin's Lumia 610

Instaled the updates :
Observations : App opening,Going back to start screen is faster, No screen flickering while going to home.
Tiles,toast and app notifications are working fine,specially whatsapp is fixed (it was crazy mind it ;) ).

Which phone are you using?

HTC HD7 Open Market Phone Poland updated, but it still needs a little time to respond after pressing live tile

The start screen LAG is still there, only the dead live tile issue is fixed.

I have less lag than on 8858 now that I'm on 8862. Not saying it isn't there, just better.

My De-Branded Dell Venue Pro had the update notification this morning.
Now I'm running 7.10.8860.142.
No sign of 8862 yet,

*UPDATE* Scratch that, just got the update. Installing now.

Updated my Titan II through the cab sender and my live tiles are back! Weather, CNN, Groupon, Radio Controlled...all are moving and shaking. So happy MS pushed this fix out so quickly. I was sure they wouldn't get around to it until July.

I originally updated my Samsung Focus S (AT&T) to 7.8 with the 78er program. How can I install the latest update to fix my broken tiles?
Thanks!!!

Download the latest 78er program, he updated it for the latest 8862 build: http://windowsphonehacker.com/articles/want_windows_phone_7.8_now_try_th...

Thanks so much for the info and quick response!!

I used 7.8er to update my old Omnia7 (Orange) all the way from 7740 to 8858, but can't get to 8862 after dl the new 7.8 er. It just stuck there for hours after checking requirements. Tried manually update with Cab Sender, and it said it need to downloading updates. What more updates? Both 8860 & 8862 cab files are only 300kB or so. Cannot take that long. How long it took u to update?

Black tile issue I had with BeWeather is now fixed.

Orange UK sucks, they have not released any update for Omnia 7 after 7740 build

That's why everyone has been using the 78r tool. Tmo US doesn't even support my hd7 anymore, probably same with the radar.

Same here. Sad thing is after using 7.8er to update from 7740 to 8858, now can't get to 8862 with that tools (already updated) for some reasons. Now I'm stuck. Orange certainly won't help! LOL

Wow... two updates in a matter of hours... well done WP, in your face ANDROID!

Just got & installed the 2nd update, Lumia 800 on Telstra. Looks like everything's smoother & snappier now

Microsoft should fix the lag issue they introduced with 7.8 .. It's very sad to see that 7.5 was top notched in terms of speed but 7.8 isn't
Live tile issue is fixed but the lag issue isn't (although opening time of whatsapp and twitter app has decreased considerably after 7.8 update)

i installed this update to my samsung focus using seveneighter, it has fixed the live tile bug

Hey Jay. Just got a push notification. Resized the live tile to medium and it started showing both number of unread articles and the latest news on the back. Resizing it back to double wide and the problem was back again.

Hey Jay. Just got a push notification. Resized the live tile to medium and it started showing both number of unread articles and the latest news on the back. Resizing it back to double wide and the problem was back again.

Wow two updates in two days...never thought I'd see that happen!

Just had the updates for my Lumia 800. So far the lagging I had whilst scrolling on the start screen has been cured :) Les, UK

After update my WiFi is alive even after screen lock..
Anybody having same ?

The fix has addressed the WiFi issue for me as well.

For those of you who (still) can't get the Windows Phone 7.8 updates through your carrier (and update through the normal method in Zune), I will be releasing an updated version of seven-eighter by tomorrow which has some fixes to the original seven eighter program once I find the url links to the new updates.

Awesome. I used seven-eighter on two devices and it worked great. I wish I would have done it for my Lumia 900 since I lost the ability to use my backups after flashing with the Nokia Care Suite.

Does 7.8 er support 32bit pcs

Who are you? jaxbot has already posted the updated seven-eighter tool here: http://windowsphonehacker.com/articles/want_windows_phone_7.8_now_try_th...

It is true that I used the source code of seven-eighter that Jaxbot provided, but my build has some code improvements over his build along with a little extra instructional information so that you have less of a chance of causing problems.

Awesome. I hope this really fixes it so the users of my app can have their wide tile back on 7.8

After fiddling with the live tile settings on WP Central, my large tile has finally updated. I'm glad to see this issue addressed.

I CAB loaded 8860 onto my Samsung Focus yesterday and it fixed live tiles. I wish there was some documentation explaining what changed between this and 8862. I wonder if I can load the 8862 CAB on top of 8860, or if I have to roll back to my backup?

The 78r installed both updates back to back. I had to download the tool again to get 8862 though.

where can i get the 8862 and 8860 CABs?

I googled the seveneighter 8862 and found the link to his updated tool. If asking about the actual files, not sure. 78r tool was easier for me to update immediately.

Lumia 900 on Rogers updated this morning. It appears to have fixed the live tile issues I had with Inrix & WPCentral.

Where I can find the cabs?

Thanks for the prompt fix, Microsoft! My HTC Titan feels much speedier... Back to roughly 7.5 speeds.

Does anybody get Bluetooth share in Nokia collection with US market place?
It is available on Indian market place but not shown on US market place as I am using US account on my phone :P
I asking because I found on Nokia website India that update fix tile issue and nokia collection market place issue of hidden apps like bluetooth share
But I think that update not available in US for Lumia 710 as mentioned on US nokia support page for Lumia 710
So I think I should again move to Indian marketplace.Oh! God i will not get zune artist image

I sort of have the same problem with Bluetooth Share being hidden from the US version of Marketplace. I found the QR code that leads to the link for the application, but it states that my phone needs to be updated and/or is not available in my region. BTW, my phone's a Nokia Lumia 710 carrier locked to T-Mobile US.
(Updates have been retrieved via .cab files or the seveneighter program.)
OS Version: 7.10.8862.144
Firmware revision number: 1600.3036.8853.12440 The problem is that official Nokia firmware build version 8858, the firmware that enables bluetooth share to work, isn't available in the US, which pretty much explains why Bluetooth Share doesn't appear in the US marketplace.

I noticed that you can now go into the marketplace and zune while connected to the PC.

Nice, just used Jaxbots wonderful 78r. :)

Had to redownload the seveneighter tool to get the updates but so far so good on my hd7.

Seven Eigther now supports 8862 :D

I recieved the update on my HTC HD7 and it's updating very nice.

I just want the US carriers to get on board with these WP updates. Is that really too much to ask?

Just updated... Live tiles seem to work fine now

Mine seems much zippier now. I had notice it slowing a bit.

I didn't seem to have all the Live Tile issues with the original 7.8 upgrade, but did have a couple that didn's seem to refresh as much.

All seems well now. Hoping all of you who had data issues and Live Tile issues are back on track.

Oh, have to buy WinZip to use wphacker. Yeah, not spending $ on a crap update that isn'tbeing released to me. Can't wait til majority of the WP8 updates come preloaded on a Nokia 920 so I can throw this Wp7 in the Brandywine river.

Won't download. Says empty IE temporary files and try again. Did that and still won't download on vista

Really?? you cant uncompress a simple file or are you simply trolling here?

I don't have a program to unzip the file. I know how but I have to buy WinZip due to 7 zip not working properly. FYI, I don't troll.

Download winrar then, here is the link: http://www.filehippo.com/download_winrar

FYI, there are tons of free unzipping tools out there. WinRar as mentioned above is one example I thought everyone knew about. No one said you had to buy anything.

No, no one said I had to buy anything my PC did during my 1st attempt to unzip seveneighter. Yes, I knew there were and are free unzip programs. I'm just skeptical about what's 'free' and comes with it on the web. Anyway, sat down downloaded an unzip program, that I preferred, and updated my legacy device to the underwhelming 7.8 until Blue is released and runs properly on WP8. Jesus, WPfans, blah.

Never got the first 7.8 Update

Me too. Using an unlocked ATT Samsung Focus (1st gen).... ATT, where is my 7.8 update????

battery got worse after update!
anyone else having same problem?

What device are you using?