Microsoft says the 'vast majority' of Xbox One owners with Kinect still use the hardware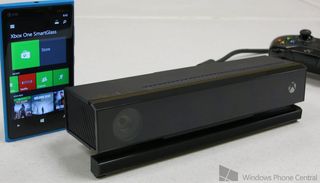 Microsoft added the Kinect motion capture and voice sensor into every Xbox One console when it first launched in November 2013. Less than six months later, the company decided to offer the console without the Kinect sensor, making it an optional add-on device. Now, Mike Nichols, the head of marketing for Microsoft's Xbox division, says that the "vast majority" of Xbox One owners who also have the Kinect sensor are still using it on a daily basis.
In a chat with Polygon, Nichols stated:
Nichols would not reveal exactly how many Xbox One owners still have the Kinect sensor, and he also would not comment if there were any upcoming games that will use the add-on. As previously reported, Kinect will be required to use Cortana when the digital assistant is officially added to the Xbox One in 2016.
Pre-order Xbox One Kinect Bundle at Amazon / $499.99 (opens in new tab)
Source: Polygon
Windows Central Newsletter
Get the best of Windows Central in your inbox, every day!
More like 'Let's Screw Over Day One Buyers', as the link above confirms that Microsoft has dropped Kinect gesture navigation from the new UI in Xbox One. I'm so effing furious right now. I hope that someone sues them. I'd gladly join that class-action lawsuit. Phil Spencer is a liar.

lol. Proper gesture recognition was always a pipe dream for hardware of that price point, you have to admit.

No, it's not a 'pipe dream'. I've been using it since Day One, nearly two years now, and it works flawlessly.

Sue them for what, exactly? I can understand you're upset, but not sure you have much to sue for... :/

For lying and misleading consumers. Imagine this: a construction company convinces a family with a disabled child to buy a house from them because they guarantee it will be wheelchair accessible and state, several times over, how they're committed to making it wheelchair accessible. Then, two years later they come in and rip out the wheelchair ramps. That's exactly what happened here. Some people bought an Xbox One on Day One because it had these features which enabled them to use navigate the console. Now, these features are being removed and they can no longer use their console. So, what, they paid $500, plus $120 for two years of Xbox Live Gold, and now they can't use it anymore? That is absolutely bullshit. It's terrible customer service and probably illegal. I seriously hope that someone initiates a class-action lawsuit. I'll gladly jump in on that and sue them. I'm so sick of Microsoft doing shit like this, all the more so because I have spent so much time defending them. This is the last straw for me.

Blah blah, it's technology man, its ever evolving. Somtimes forward sometimes not. Are you next going to sue a gamemaker because after 3 years they decide to disable the multiplayer servers and multiplayer was the only reason you bought that game?

Rightly well put blah blah blah indeed Posted via the Windows Central App for Android because it's superior to the Windows Phone one

I always had trouble with gesture navigation. I'd end up sitting back and move my foot.. and the screen would change.... They are dropping home screen navigation yes. but game nav still works, and I think, even better.

Gestures. Lol. I have a Day One, and Kinect is great for voice commands and Dance Games. I'm OK with that. Really, really looking forward to Hey Cortana on Xbox One. "Record that" is my favorite phrase while gaming. Skype with Kinect is sweet too - auto zooming and follow me.

Mine either. It says it's disconnected even though it is. I have to reset the Xbox but in only works for a few minutes.

Same with me. I love it tho and it's frustrating now that it only works sometimes. It works everytime I unplug it and plug it back in, but it still randomly disconnects. I'm in Canada and nowhere near a Microsoft store to ask for help. I hope it's not a hardware issue and they can just send a patch to fix this.

Haven't had the pleasure of dealing with them yet for xb1 but my experience with 360 is their contractor(a former bb contractor in Mexico) in canada doesn't fix them just sends out a refurbished unit that looks like it barely passed QA

Warrantied my first. Second one works fine.

Same. It really is disappointing. Yet it will still change channels when using the phone app.

same here ...its got a life of its own lol

I believe, but I may be wrong, than all technology products(like computers, consoles, phones etc) come standard with a 1 year warranty in the US. I think. Posted via the Windows Central App for Android

Am i the only on smart one too buy extended warrant after red ring of death??

No but its silly if your account is in the xb1 dash preview though their extension doesn't include natural wear & tear

Not so sure I'd label myself as smart. I have four Xboxes (3x360s, 1xX1) and only one ever had the ring of death and it was replaced by MS for free three years later. Free, three years later. Had I bought extended warranties for the next 3 boxes I'd be well into the red hole...

Day One Xbox One, far beyond a year old.

Hmm I use mine everyday for on/off, switching between apps/games/TV, switching channels, using Xbox fitness. My wife never picks up a controller for picking shows on Netflix. Never fails. If yours never works perhaps you should actually plug it in?

Guys. Master reset. I had that. Basically follow this. Unplug kinect with console on. Turn of console. Unplug console for 3 mins. Plug kinect back in. Plug power back in. You should be good from there. There was an update that affected kinect. Not sure when. But I found this fix online and it worked for me.

Really? I use mine daily to turn the Xbox On, off, change channel, mute, change volume, launch apps, and change profiles when my wife had been watching TV. I have found the voice regonition will drift, so I do a mic programming about once a month.

My Kinnect would randomly quit and I would have to unplug it but I figured out it had to be overheating. I had it on top of my TV in the center and the little bit of heat coming out of the vent was the problem even though I couldn't even feel the difference. I moved it off to the side where ther is no vent and haven't had a problem since.

If it's not calibrated correctly, it can work horribly. I just re-calibrated mine and it works great. Can easily pick up my voice while talking at a regular volume with the sound blasting.

I still use it. Posted via the Windows Central App for Android

Don't really need it.
Posted via the Windows Central App for who gives a fuck

Yeah I am using Kinect
But its too long no updation or any attention to kinect

sold mine in few weeks.. kinect.. i love my xbox one

I use it everyday. If I were buying an xb1 again, it would be with the Kinect.

Poygon said: "Nichols said that when Cortana comes to the Xbox One - the voice or text search AI is scheduled for a preview sometime this year - it will include Kinect support. You'll also be able to use it with a headset and microphone or by typing in your search, he said." Required or not?

They need to tie in Cortana on your phone to your Xbox. Imagine being able to tell it to fire up Forza before your even in the door or not having to shout from the other room, instead quietly telling it to change songs or games in the living room while doing the Dishes.

You can do some thing with the Xbox app. Change songs including.

I would appreciate this add-on.

You can do almost all those things (used to be able to do all of them before the xbox app changes), but just not with voice. There's no reason they couldn't add that feature in now on WP8.1 though. Just an update of code to the existing xbox app to use Cortana integration.

Anybody else feel the smoothness of the revamped WCentral App for Android with new material design? Cause damn its hot Posted via the Windows Central app for Android because it's infinitely better than the WP/ WM one

Cause its true lol Posted via the Windows Central app for Android because it's infinitely better than the WP/ WM one

Off topic much android using off topic troll!

I mean it just got updated and its got a sleek new design, what's wrong with that? Posted via the Windows Central app for Android because it's infinitely better than the WP/ WM one

READ open your EYES!!!!! This article is about XBOX. Not AnDrOId updates. You may want to get your eyes checked by a doctor.

Lol you're just butthurt cause the android app gets more love than in windows, oh btw, did I mention the app is 100% ad-free? Yea I just wanted to brag you got me Posted via the Windows Central app for Android because it's infinitely better than the WP/ WM one

No I'm not hurt at all.your just a troll. Go troll else where.

Nahh I'm good here thanks :) Posted via the Windows Central app for Android because it's infinitely better than the WP/ WM one

I have 2 Xbox Ones, in the living room and in the bedroom. The Kinect in my bedroom stopped working and it really sucks the life out of the experience. I cannot imagine having to use XB1 without a Kinect, "Xbox On", 'Xbox, turn off", "Xbox Watch [channel]", "Xbox, go to Media Player" are just a few of the commands I use every single day. I LOVE the fact that I never touch the controller unless I'm playing a game.

Call Microsoft. If it's broken and under warranty you get another for free. Or if out of warranty it's $70

Use mine all the time, more than I my xbox controller

I want mine as an add-on. :)

I'm still using it to sign in and tell the xbox commands. Most used. "xbox record that" when Kinect sports came out it was used all the time. Should play that game again soon.

Just sucks it needs so much space to play and two of the games are borderline unplayable.

Use it != Happy to have it. I use it on occasion to turn on my console, but that's it. The software options are crap, and I'd still rather have two more games than the Kinect. It's a minor convenience to me, assuming it listens the first time.

I love my Kinect! But it's been having problems and doesn't work the majority of the time. I was going to send it in for repair, but my warranty was up, and it's a decently expensive replacement cost. =/

Add me to the list of those that use it daily. Though I rarely use it in games (sometimes I will use "record that"), my wife and I very frequently use it to turn the console on and off, switch apps, and play/pause/mute video.

i use it every day and in fact have purchased my 3rd xbox with a kinect

I'll use it to take a screenshot and record video and for sign in, but that's really about it.

And the controller option for a screenshot is more reliable, in my experience, so I don't bother with Kinect in the extremely rare instance I use the feature.

I personally love the Kinect on the Xbox One. We use it to Skype to family members across the country every week. My kids even know how to call their grandparents and cousins and even snap skype to watch tv shows with friends. We also use the voice commands extensively. My wife loves that she doesn't have to remember the chanel numbers of her favorite stations. Saying "Xbox watch AMC" or any other channel is so much better than trying to remember chanel numbers when you have over a thousand of them. When my parents came to visit, they tried it and ordered one the next day for their living room.

With Cortana making it to the whole line of MS devices, I wonder how it will work when you say "Hey Cortana" and you have more than one device listening passively. Do they all respond? Should they? This is something to work on in this era of continuity of use accross devices.

This is the fear of technology, everything is keeping tabs on you from six different angles.

Any word of we will be able to use the Kinect on the desktop for Windows Hello?

Its terrible but I still use it... hoping that this Cortana integration keeps improving - first build with her integrated is pretty decent.

I couldn't even imagine using it without the connect.

I use mine to turn it on when the controller is unresponsive. Other than that it doesn't work for me when trying to do one request after another. I say "Xbox, go to my apps and games". Then try to tell it do something else. It doesn't do it even though it shows my request on the top right of the screen. I have to wait until it stops listening then repeat the request.

I use voice commands every day, at least 40-50 commands per day. I almost never touch my controllers

The Xbox One was recently removed from my room and I really miss it. I have to manually turn on my TV now; it's such a pain.

Cool. Data days we're still using it and Microsoft does what with this Data? Good about you make games that use it ? Seriously, though. I can't wait for Cortana

I used to use it a lot more before they added the nifty double-tap menu stuff. I'll occasionally use it to pause/play stuff. Once Cortana hits, I can see myself using it a ton. Being able to essentially give multiple commands while still playing a game is awesome.

Only to say "Xbox Record that" we have a handful of games that take advantage of the Kinect

I use mine for syncing my controller and to say Xbox snap Game DVR/Xbox unsnap, but that's pretty much it. Haven't touched my Kinect games in a long time.

I use my Kinect every day, and so does my wife. She only uses it for Xbox on, play, pause, stop, turn off, etc.

How do they know I still use it? Are they watching me?

still use my kinect for everything except "Xbox On" for whatever reason, it's lazier than I am and doesn't wanna turn on that way 90% of the time

I yell at my Xbox almost daily. ;-)

Mine no longer works.....but u did use it everyday... It wont power on anymore....anyone had that problem

I use voice commands all day long. So does my wife. "XBOX , watch BRAVO". Drives me crazy... Also I lost about fifteen pounds and put on some muscle using Xbox fitness, which utilizes the Kinect. I have over 7 million score/points in the fitness program. Kinect is used everyday in my house.

I am one of those Kinect users, and I use it all the time for UI

What they dont specify is that it's barely used in any kind of gaming. It's cool to issue basic commands but beyond that it has no real benefit. Also after the Kinect was removed very few people purchased a Kinect bundle and many sold it.

I don't want it for gaming. I cant live without using it for control.

I would use it, if I had one. Used the 360 one all the time.

Have Microsoft considered that's probably because they bought it? With their own money?

If that's true, why are there no new bundles that include it?!

I use mine all the time, and in games like dead rising 3, it's incredibly useful. It's a shame more games don't make more use of it :(

I use it for voice commands and auto-sign in. A mix for voice commands should be a part of the main Xbox though.

iI wish more games took advantage of Kinect. Forza originally did a little with it, but the latest one doesn't do anything with it. I think the potential is barely tapped. And I have to pretty much yell at it. It ought to be able to pick my voice out better. If it did, I would use voice commands more. I think mine died early on and luckily I could just go to the Microsoft store and replace it.

I do use Kinect to the point I've put an Xbox One in my office too. Indeed, it is a very convenient—and cheap—solution for video conferencing! I find it good for login, voice commands and Xbox Fitness.

Correction - Xbox One launched in November 2013! I still use the Kinect but sometimes I turn it off as it always keeps changing the lead profile!

Kinect is the reason I bought an Xbox one. I almost exclusively use Kinect. Most days, I don't even turn on a controller. Usually my controller batteries last four weeks on a single charge because of it. I love gesture navigation. Combined with voice, I can zip around the UI faster using Kinect voice and gestures than anyone can do with a controller. I also used it to play a ton of Kinect games: Fantasia, Dance Central Spotlight, Fruit Ninja Kinect 2, Dark Dreams Don't Die, Kinect Sports Rivals, Blue Estate, Xbox Fitness, Shape Up, and many more. Add in killer features like auto-sign in via facial recognition, Skype in 1080p with auto digital zoom, the IR blaster, extremely convenient voice commands ("Xbox, pause" is #1), and I will never buy another Xbox--or any console, for that matter, without a Kinect. Or, at least I used to do all that until Microsoft completely destroyed the experience with the atrocious and unusable new UI, where, so far anyway, Kinect gestures don't work at all.

The new UI is not atrocious and unusable. It still works perfectly fine with voice commands, but you're out of luck for gestures. They're removing gestures because nobody uses them.

The UI is completely unusuable with gesture navigation. My family and I entirely rely on Kinect voice and gestures to navigate our Xbox One. Ergo, the UI is atrocious and unusable. Voice commands are not enough. They're fast in some areas (switching apps) but clumsy in other areas (scrolling). Gestures are needed. I have no respect for Phil Spencer's team anymore if they go through with this. I hope someone sues them. I'd like to. Minorities still have rights too, especially when you originally sold something based on the promise that "Kinect is Xbox One".

It works great if I'm playing music videos on Groove and my 4 year old daughter walks in the room. Sometimes I have music play with the videos and occasionally the videos seem a little more adult. She walks in the room, it sees her, it turns off the video. I only wish it knew to log her back out when she leaves. Sometimes I am looking for games and nothing is find only to realize that she is logged in as well.

that a cool set up, and would be nice if it did that like you said.

I use I for skype (amazing experience really). People love how it follows me and it really helps when I am doing other things. I use it to power the xbox/tv on and off... other than that... I don't use it for motion or chatting. I keep it calibrated , but it does have its share of issues. In the end I am happy with it... Skype with it is amazing.

Yeah, the Skype experience with it really is amazing--group chat on a giant screen on our end, and on their end, they get a super high quality and clear image and auto-digital zooming and tracking. It's amazing. Everyone I Skype with always comments on both the quality of the picture of the Kinect camera and the nicety of the tracking and zooming.

I use it all the time to turn off box, turn it on, pause, open apps, etc. It annoys the hell out of me how many times I have to repeat myself though. Piece of garbage.

Re-calibrate your Kinect and this time, when you get to the audio part, make sure the room is slightly noisy (turn on a small fan, for instance) and crank up your TV volume really high--like, really high. Then, the mic will be calibrated to be more sensitive and it will enable you to state commands softly and have them picked up accurately. I have a 95% success rate with my voice commands, and I live in a noisy city with the windows open.

Garbage? Really? The technology is state-of-the-art awesome! Not perfect, but it never will be so get used to it. Heck, even humans can't understand us when we speak sometimes.

I calibrate it often, but have always done so in a quiet room, I will see about adding some noise. What I mean by garbage, walking in the room, trying a dozen times to do xbox on, different volumes, different inflections, sometimes cussing, and it never turns on and I say fuck it and press the button. It does listen to me "most" of the time but those times where it flat out completely ignores me is what sets me off.

Xbox on, Xbox pause, Xbox play, Xbox go to, Xbox turn off.....things I can't see not being able to say. I use then anytime I'm on the One.

Love it too...happy I have it

Kinect is awesome. Not sure why the whiners cried and had a tantrum saying they don't want it. Like buying pizza without the dough. If I were Microsoft I would have told them to pound sand. If you don't have Kinect, you are not cool.

Really? You don't see why some people don't want to use a completely unecessary device that adds cost to the console? I have and use Kinect, but it's not essential and doesn't make it a game console.

So basically what he is saying is everyone who bought the Xbox One with Kinect left the Kinect plugged in. Not the most exciting news. Since as long as its plugged in it will always use facial recognition to sign you in.
By the way, I do love all the voice features of Kinect. Seems silly that they didn't keep it mandatory.

I paid for it so hell yeah I'm gonna still use it! Lol.

It is amazing for user interface. Wish more games took advantage of it though.

I use it all the time. Its how I turn everything on and off, how I sign in, switch between apps, change the channel...I love it.

only to turn on/off everything as i enter the living room or leave it is great to me. use it all the time for all the various voice commands.

I use it mostly for voice commands, the automatic sign-in, and sometimes Skype. My room I have it in is too small for motion gaming.

Funny, I spent MONTHS, if not about a year to find out a way to EXETND the cable. After all said and done, it cost me about an other $100 to exend the cable from 9' to about 18' and I used it about 3-4 times and it's just like the old 360 one. Sure I will say "Xbox on" time to time but for the most part it can be annoying when I am chatting on Xbox, and we say anything about Xbox, it propts for something or another. Yea, I just dont see the big value in it, cool device and has possablities but, for the most part it's used in gimicy stuff and the dedicated games are not that great.

I use mine every day. Using it to control TV and other media with voice is just awesome. I'm glad to see confirmation that others also still enjoy using it to this day. And the instant sign-in when I step in front of the TV is also a huge plus. And when my mother came to stay with us for a couple of weeks, I added her to th xbox and I didn't have to explain how cable TV channels work, and instead left her with some key phrases she could blurt out any time she felt like watching something while I wasn't home (like... xbox watch the travel channel... or xbox volume up... or xbox pause... yeah, my mom comes from a country where pausing live tv is science fiction, so she got a big kick out of being able to just pause the show she was watching so she could fix herself a drink... all without touching anything). Oh, and having the xbox say hi to you personally with your name just doesn't get old... I *still* say hi right back and laugh... Every. Single. Time.

Love it. Use it everyday. Good for parties too

I actually bought my XBOX one due to the fact that the kinect is very wife friendly, Dance Central, xbox fitness and sports rivals than u set. I truly understand why it came as a package before.

I love my kinect and I wouldn't go without it, it's exactly why I haven't gone to the NXOE Posted via the Windows Central App for Android

Can we roll back from NXOE to the old UI? Now that it's official that Microsoft has screwed over Kinect users, I'd like to get back onto the old UI for as long as possible.

I use my Kinect every day

Use it every day...had to get it replaced under warranty and my family was lost without it. Hardly ever pick up a remote control for tv/cable anymore.

Mine work fine, i actually enjoy using it for video playback and UI navigation. Not so many games support it but. My experience with it has been rather positive.


I'll be doing alot of "Xbox record that!" when Halo 5 comes out.

Still waiting for them to release an extension lead so I can plug it in....

Since my Xbox is in my office room I barely use kinect. When I had it hooked up in my living room it took multiple tries to turn on using voice commands. I have yet to purchase a Kinect game this Gen. I still frequently use my 360 Kinect, however.

I certainly still use mine, love the Kinect.

I use mine daily. I don't want an Xbox without one.

I've owned my Xbone for 1.5 years and I would hate not having the voice commands and visual sign in available. Beyond graphics it's one of the only things that makes console gaming now seem "Next Gen".

I use the Kinect all the time, never had any problems with it. It just past it's first birthday.

My Kinect just switches off and on every 10 seconds. Oh the joys of a day one xbox. Posted via the Windows Central App for Android

Dont use it for much just the odd qr code will be trading it in soon

I use mine. I prefer to use motion gestures.

I've had to replace the original unit unfortunately...at least it was quick and painless, I just walked into the MS store and they simply handed me a brand new one! =p
I still use it but I really do wish almost everyone weren't Bats* crazy about it to begin with and hadn't made them try to reverse the blood flow of Xbox over NOTHING...what? I said it, idc U-U

Am I the only one who's concerned MS knows how many people are using Kinect?? I thought MS executives swore there was no feedback return path of data when users were citing their concerns about privacy. How would they know this if there wasn't return data going back to MS??

Use it all the time. Love it, plus my kids love all those dance games. Also enjoyed Tomb Raider and the way ut used the voice command Skype too.

I try to use it, but it only recognizes my voice if I yell at it, and then it arbitrarily shuts off whenever it wants to.

I use the Kinect daily. turning the Xbox on and off. changing TV channels etc. I don't use it for much on the gaming side of things, but do have a couple of them for the 'drunk party' time :)

It's great for HID and Skype. Games however, I wanna see more. Assassins creed would be sweet!

All the time. Can't live without it.

I still use it. Xbox on, xbox record that, and more importantly xbox fitness Posted via the Windows Central App for Android

That's like saying most people who bought a laptop with a free printer actually use the printer lol duh

I only use kinect for system commands like screen shots and recording. But my main reason for purchase was for my nephews and nieces to play dancing games and such. Now with cortana integration I may start using more often. Posted via the Windows Central App for Android