Microsoft smartwatch may launch within weeks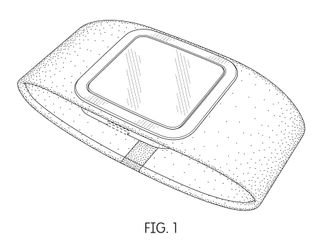 A new report suggests that Microsoft is gearing up to launch a smartwatch or fitness-oriented wearable device in the coming weeks. The wearable will come with a heart rate sensor and is described to work across multiple platforms, meaning that it won't be tied to Windows or Windows Phone if true. The good news is that unlike other smartwatches today, the Microsoft-made smartwatch is described to get two days of battery life.
The latest news of a Microsoft wearable comes by way of Forbes, which is citing "sources close to the project." At this point, Microsoft has not announced nor commented on rumors, and the Forbes report is in alignment with earlier rumors we've heard, suggesting an October arrival date.
If Microsoft is able to launch its wearable and deliver it by the holiday season, it would beat Apple's Apple Watch, which won't arrive on consumers' wrists until early 2015.
Source: Forbes
Get the Windows Central Newsletter
All the latest news, reviews, and guides for Windows and Xbox diehards.
Chuong's passion for gadgets began with the humble PDA. Since then, he has covered a range of consumer and enterprise devices, raning from smartphones to tablets, laptops to desktops and everything in between for publications like Pocketnow, Digital Trends, Wareable, Paste Magazine, and TechRadar in the past before joining the awesome team at Windows Central. Based in the San Francisco Bay Area, when not working, he likes exploring the diverse and eclectic food scene, taking short jaunts to wine country, soaking in the sun along California's coast, consuming news, and finding new hiking trails.
How come there is absolutely no marketing strategy for this watch?

The watch does not exist yet. I suppose that's the answer, no?

YES!!! This is exactly what i wanted! YES YES YES! I thought MS was about to ditch the plans! Can't wait!

Naaa...you can tell he's genuinly excited.

It's for fitness... When comes a casual one for just other lifestyles?

Nobody cares.
They should stick to what they do best and leave watches to Rolex.
That waisted time could be used to update Windows Media Center.

You don't care if you read the post then you will know that some people Care so stop trying to ruin it for everybody else cuz you like windows PC but hate all there other products that's your problem get over it cuz Microsoft is in mobile to Stay.

Windows Media Center is dead. Let it go.
BTW, it's "wasted".

may be he thought it has to be worn around his 'waist' :)

Media Center is not dead, it's still supported by Microsoft. Guide updates still come down and there is even a place on Connect (Microsoft's beta test site) to update and submit bugs for guide based issues. Look it up if you dont believe me... Upgrades and feature updates sad to say is not going to happen... Still was one of the best programs Microsoft ever made, some people wont see that but, if you used it detail for a while as a dedicated DVR or home theater PC, you would see what I mean.

And nothing can handle media in a multitasking environment better than a PC.
All be TVs, amps and bd players have USB ports but they all have limitations.
Some have directory structure limits and some can't read NTFS partitions.
Then the sound is uncontrolled and all over the place.

Agreed. They should show some love to media center. Especially since will soon have out on a USB key that we could plug right into the TV!!!!

just get xbmc or mediaportal

Xbmc is not very user friendly

Media center has done nothing but cause me software issues. :(

It's an HDMI stick, not a USB stick.

Suck it... Suck iiiiiiiiiiiiit!

I care about WMC too.. I think most WP users these days are poor hipsters who could not afford anything else.

That's hardly accurate... if you simply take into perspective the amount of cheap Android phones there are I think you would probably rethink that statement.

My phone cost more than some iPhones :(

WMC or Windows Media Center was was of the best products Microsoft has ever made, it has a huge following towards the specialty market. A lot of people will say BS but, Intill you have used it in depth, as a Dedicated home theater PC and DVR, you would see what I mean. Sad to say, it has not had a major feature update from the release of Windows 7 so, it's starting to get outdated a little on it's feature set compaired to some high end DVRs but, it's feature set and expandablity is still unmatched (show me a DVR today that could handle unlmited tuners, and have exenders around the home to watch content and play games on)...

You think same team that works on Windows Media Center also works on this watch? That's not how companies work at all.

But it is how division of R&D budgets work. Working on one thing means you can't invest in something else. Nobody has an infinite budget to do all at once. That's how all companies work.

Couldn't agree more. Letting that go is one of their dummer decisions.

rolex just builds mechanical watches. if we left it to them. you would never have fitness bands or smart watches.

True but there is always Casio and Apple.
Who wears a watch anyways, unless as a jewelry item.

I care. I've been very interested in a Smart watch that works with Windows Phone. I just hope the sketch isn't the final design.

Yeah. I agree with jdholland79 I love all of Microsoft products it makes my life a little more easier every day and I can't wait for more on the watch. Microsoft please take my money

Because they haven't announced it yet. Most companies never reveal a marketing strategy before a device is released. Microsoft being able to keep this a secret could end up being the bigger story.

Companies keep upcoming devices a secret cos they r new in that category... Cos they want to be first or at least first to have certain features.. MS is always late and only gives features that already exists so why hide it from us?

Not always, they have been first to market on quite a few things. All fortune 500 companies are guilty of that at one point or another. Nobody can reinvent the wheel every single time they release a product.

Screw the wheel, where's my hoverboard?

The watch will be released alongside an iOS and Android companion app. Windows Phone app to come Fall 2016.

LOL. Would not be surprised.

I would be surprised... ...if some version of this isn't true.

Lol❗❗❗❗❗❗ You hear that MS❓ Even your fans question your competence with WP... SMH

The own company recognizes this and the evidence in no 1020 replacement in sight speaks volumes. They are not in it to win like the folks over at Xbox. Those guys the epitome of hustle only the paranoid survives, WP, well, lets wait to Windows phone 10?

And then WP11, and then WP11.5,.......... They need to get marketing right at some point.

There won't be windows phone 11 or 11.5. It will be windows 10 there ain't going to be any more yearly updates.its going to be updated continuously. Adding new features and such but every month pr so .windows 10 is the last windows coming out ever. Then Microsoft is going to run it like a service and and upgrade features at will.

Yeah, I remember them saying that... But, there will be another Window's some day, but that's a long way off... Nevertheless, were just talking about names here.

The Xbox guys are definitely a hell of a lot more competitive than the guys at windows phone.. I mean look at all the updates that the Xbox has received... But then again. The problem with updating windows phone, is the fact that there are more than just one device out there. That's what makes it harder.

Who's talking about updates? WP has terrific support when it comes to updates....
.........
Marketing, and high end devices are what's lacking.

High end Lumia's haven't sold in significant numbers really. That's why they're focusing the mid to low end(imo).

That's obvious... But, that's other OEM's.. We're talking about MS, Samsung, HTC, and other higher quality High end device makers.... MS has released two low end device this year... If you call that focus then..... If Nokia's device team is just as hard at work as they have been in the past then we should expect devices from all price points... If MS released 5, or more mid/ low end devices this year then we could call that focus.... This is just slow progress... And, nothing from Samsung worth nothing, and a almost year old high end WP device from HTC.... WP/MS needs to do better than this in 2015.... If they don't have any fully capable devices then what's the point of developing the OS any further when no new devices can take advantage of every single feature?

If you ask me they need to trim there Lumia lineup. They need to make one low end one mid and one high end.then they need one phablet and one photo centric phone.thats it they should focus on them 5 phone's just like apple did when Steve jobs came back. I just think there are to many Lumia right now.

Just don't expect any support or acknowledgement of issues from the Xbox mob. Even when you post on the support forum posts often go unanswered.

Try twitter, they respond almost instantly.

Nah dude if it's mentioning an issue like the dropping out controllers issue they just ignore you and pretend there is no issue. If you're lucky maybe some crappy vendor nobody on the support forum will pretend they are looking into it....

What's the point in taunting though? That attitude doesn't breed success and support for an already niche platform

MS needs to be taunted... They need motivation to get their act together, and false praise is counterproductive... They need to be told by their fans that they suck, and we're tired of it... None of that baby BS.. None of that back patting... We must be extremely hard, and demanding of them... They can take it❗

A valid point. On a related note, I feel like the uservoice platform is nothing more than an idea bank for MS, but if it's not what they want then the amount of votes is irrelevant.

Well, I think it's both... IOW, there could be an idea that has few votes, but it's good so they may implement it.. Then ones that are very popular might get serious attention even if it's originally NOT in MS plans... IDK.

I wouldn't put it past them, but, if that does happen I'll be an Android user shortly after the annoucement.

Will the Skype qik app was released pretty much the dance week, so what makes you think they won't continue this new trend???

Ha works for me since I have a note 4 on T-Mobile. If only there was a W8Phone phablet on T-Mobile.

No, not really :). I think the whole point of releasing yet another watch among "billions" of others is exactly to offer Windows and Windows Phone compatibility on day one of release, because hardly anyone else are. This should be a selling point for WP.

Marketing strategy... like announcing it months before and have the "fans" here rant they should have announced and released at the same time?
Or maybe Microsoft should personally email their strategy beforehand.

Why can't they just make a smart watch that is actually a watch. They should make that. A watch that does a little simple things great instead of many things half assed like other smartwatches

Yeah, not sure why they are making companion devices that try to do it all. It is a companion device, make it simple and useful... Would be nice to have swipe away notifications, alarms, etc. Could care less about the rest of the crud that is being pushed on other devices.

Yeah, I don't want to make calls or send messages from my watch, nor do I want to game on it. But reading / dismissing notifications, and MAYBE simple control -schemes for some small things like the music player is quite enough. Oh, and I'm not going to spend more on a smartwatch than a smartphone (something like $149 would be max for me).

Has Microsoft ever used a market strategy?

Yes. The big reason Lumia phones or windows phones haven't made it big yet is the marketing strategies of MS. I have been doing that from past years without funds. Lots of my friends own lumia phones coz of me.

Not having a marketing strategy really seems to put a spotlight on the loyal MS fans with windows phone. I own a Windows phone and have convinced a few people to go to Windows phone as well.

Mine too, so maybe w all of its here should form a marketing team

Yes, same here, and now I'm going to start losing some of them. Primarily because there's no good place to go from 920/1020. Every option is a compromise.

They dont need one, they just need Joel the idiot tool to come on stage and promise and hype up this crap. We as suckers will buy into it and well..... That's windows phone. Truly sad affair

Damn you people are bitter. What's happened to this place?

Once people started coming here when the other tech sites were just rageing anti MS, the trolls found there way here. We need to stop calling them trolls though. 'The virus' is more descriptive of how they sound...

We're sick of watching Microsoft kill yet ANOTHER good product through absolute stupidity and incompetence. That's what happened. They'll ruin this "wearable" by charging too much for it. Guaranteed.

10 bucks says this watch will support iOS and Android first before Windows Phone.

You just gotta "watch" for it

Microsoft.... marketing
.. LOL!!!!!

Because it's Microsoft, and Microsoft wouldn't know how to market themselves out of a paper bag. Seriously, there's Apple commercials everywhere but I've seen like 1 MS commercial in my entire life. The story may be different in the US, but they don't do anything to promote themselves in other countries. There's Apple stores in almost every major country, MS stores are in something like 2.

MS commercials tend to come and go in spurts. Unfortunately there is no consistency. They need to market more like Apple. Just last night durring the latest episode of Walking Dead I saw no less that 4 commerials about or touting the new iPhone 6! Sheeseh. That's more commercials about that iPhone 6 in one hour than I typicaly see for Windows Phone in an entire week!

I know what I'm getting for Christmas!! This is very exciting news indeed.

I hope it's as cool as Apples watch... That's gonna be hard to beat.

It isn't. A failure on many fronts, but some will still buy 'the seiko'.

Apple's watch doesn't exist. So this will automatically be cooler from day one.

Doesn't exist?????????? In what universe?

Did you buy one? Know anyone who has? Ya kinda like that.

NIST.... Please stop... Im not in the mood today.. Lol❗❗❗❗❗

Lol. Not sure if serious.

If the battery lasts for 2 days, it will probably be more of a fitness tracker instead of a full blown smart watch.

Doubtful. Fitbit already has a windows phone app and devices that are affordable. No point in the secrecy if that was the case.

You might have a point there.

Good news is, fitbit is reportedly going to release the fitbit charge, charge hr, and surge in a few weeks too.

Apple's watch hard to beat? It's not waterproof. It's a non-starter. If it can't survive the shower, it's junk.

Who's too damn lazy to take their watch off before showering?

You remember what country we live in, right?

Fitbit is a sleep tracker also... So the most logical time to charge it is when I'm in the shower... even though it can handle the shower... I dont see it being a deal breaker... IMO

Can't wait for this no longer :D

Keep waiting. I prefer Microsoft products, but they seem determined to wait until market and product leaders are firmly established before they're able to pull the trigger on their own products. Then, they deliver great stuff, but too late to matter. Unless something's changed, no way they have a product out this Christmas.

Actually, Microsoft often has the product first, but they do it before the market (or technology) is really ready. Then, they let it sit as-is until another company (often Apple) improves upon it and gets the masses squealing over it. Eventually, they figure it out and release something great, but only after someone else stole the market from under them. Tablets, smartphones, smart watches, etc., etc.

This. Microsoft was working on smartwatches all the way back in 2004. They flopped big time.

Microsoft..... Playing catch up since the iPod 1

Tablets indeed: Tablet PC with Windows XP. Awful product, ahead of their time.

It will be announced in weeks (maybe). Then it will available in months for purchase :) Yeah keep waiting

As per the Forbes article shortly thereafter....

If it Runs Windows = MIND FOKIN BLOWN MICROSFT U FOKIN WOT M8 A SMARTWATCH WITH WINDOWZ I WILL FOKIN BUY IT I SWER ON ME MOM

Not a clue what you have just typed...

sum weed sum mlg and sum loominatey

Sunday is over here back to work bro stop drinking

Love it when I spot English slang, I feel amongst friends in this American feeling cyber space

This person right here, knows exactly how I would feel.

http://bit.ly/ZYJOnk check my concept out

Looks pretty sweet! But also still looks pretty nerdy, what with the square watch face. And while Windows Phone does scale pretty well: I'm not sure trying to emulate it almost exactly is necessarily the best strategy. It looks sweet, but might not be the best from am consumer experience standpoint. Still a solid concept, though. Looks very clean, I like it!

Wow, really great, I would love it if they come out with this.

If Microsoft releases something that cool and good looking I will pre-order it the day they announce it. Unfortunately in typical Microsoft fashion they will announce something, have no clear release schedule and when it actually does hit retail shelves the release will be fragmented and unclear on when each market is actualy going to get it. Disclaimer: I am a Microsoft employee.

Hahahaha! Love this comment! Actually lol'd. Wish there was a bit more of this positivity around here! :D

I hope this is going to be a good product. I hope.

Hoping that it's gonna be good isn't enough... WP is terrific, but MS sucks at marketing, so nobody knows about it... And, if nobody knows about it then it won't get proper support.. So, if it's not marketed properly then its not going to ever be as good as it possibly can be... Look at WP.
................. Marketing Microsoft❗
http://tinypic.com/m/iekm55/1

Finally! Microsoft will enter this promising market. The important question is the branding strategy for that upcoming product.

I like the design of the watch

Huh? It's the illustration of a patent.

I wouldn't hold my breath for a design coup here...
When these concept images leaked the first time, it was suggested that the actual watch part is just a square that can be pulled out of a slot in the wristband.
No idea how to pull a design feat under this circumstances.
The only thing promising about the watch was the rumour it could measure the blood glucose level of the wearer.
This could potentially be desirable for quite many people.

http://www.ibtimes.co.uk/exclusive-microsoft-smartwatch-will-feature-uv-...?

I'm currently a WP user and love it, but I would switch platforms in a second to the first smartwatch that had a reliable blood glucose meter. You have no idea the conveinence to a diabetic.

You better hope it doesn't look like this plain, thoughtless design... Have you seen other watches? They make this sketch look pathetic.

Huh? Sure he does. Think again about thoughtless. Simplicity. Feel on your wrist. You don't see it, do you?

Please don't Apple price it

Agreed. Sell it at cost to saturate the market. Play profit later.


I fail to see the point of that strategy. You can't raise the price later to try and make profits. MS isn't in the business of selling commodity hardware(except for low-end Lumia which they inherited from Nokia).

But you can maintain a price and draw your profit while the cost of production decreases especially if you can get better economies of scale. Also Microsoft could use this as a loss leader to push people to Windows 8 and Windows Phone if the experience is superior on those devices compared to Android and iOS. Lets face it Microsoft need a successful consumer product to improve their image, pricing it low helps.

The cost is usually higher at the start of manufacturing, I have heard. So, selling it at break even might end up in a profit later on, if it sells well to be "volume produced".

Exactly anything over $100 isnt justified unless you can make calls(without Bluetooth but with a nano simcard)

So Apple can charge $300 but MS can't charge $101?

what you mean it's priceless.....as in we have no price issued

They will. And that will ill it.

that'd be awesome! now if only it would be not too expensive, around 150/200 euros :D

please name it Cortana watch

MSN Watch with Bing by Microsoft Running Windows. I like this name.

There is already a smartwatch that runs on MSN

I feel it'd be more like: Microsoft Smart and Fitness Personal Health Watch Running Windows Watch 2014 w/Bing.

They have a long history of using long names on products, like: Microsoft Smartwatch 2014 World Time First Exclusive Edition

MSN Watch with Bing for Workgroups 3.11

I don't know about Cortana, but for sure it is a mistake to call it a "watch". It might be watch shaped, but it is not a watch. Calling it a watch is like calling a computer an "electronic typewriter". Main function of a watch is showing time and date. I doubt very much anybody buys this kind of new wrist devices to see the time. Calling it a watch is a disservice. We need a new term.

This is what I've been waiting for. I'm seriously considering switching because I want a smartwatch! Daniel, please keep on the lookout for any info about this!

Going to be funny if it doesn't support WP from launch or supports it but with limited features.

Wp8.1 is just too limited. Hopefully the w10 would be much more flexible. And much better third party support.

What you mean too limited its does everything that android can and more then IOS hell on IOS you can't even run a emulator without jailbreaking it anymore.

WP is not even close to Android :( We don't have proper geofencing api.
Check Tasker app for example.

We have. My company developed a WP App with geofencing.

I hope you talking about Tasker/Llama alternative. I really miss that kind of functionality on WP.

Android can run background services, WP can't.

The public sdk maybe limited for this kind of sh... Stuff but the tools they holdback for themselves oems could work well

You're gonna have to back that up with some facts, buddy.

WP needs more PC like multitasking, like Android has..

So I can get that same great PC battery drain as well!

Why would you choose that if you don't want it?... Remember you're in control. You don't have to use a feature you don't like... But, don't wish for other users not to have what they want... That kinda thinking is a cancer to the platform, and it's not only idiotic, but irrational, and counterproductive.... SMH.

Yes, because we know on Android they've never had any issues with apps not playing nice and being massive batter whore in the background, unbeknownst to less advanced Android users who are suddenly shocked their battery is gone... I like the current iOS and WP and W8 system: Apps that aren't in use get tombstoned and a ready to be quickly relaunched from the RAM when the user returns, and can utilize API for certain background functions. It's a nice balance between power, but also a consistent OS experience. Microsoft can't throw in an infinite number of toggles to satisfy every infinite combination of what people want. You clearly want very meticulous control over the OS, Android is perfect for you. For the rest of us who like a nice balance between power without apps being able to rouge: We'll continue using WP and iOS.

Yeah, and people like you said the same thing about 720p screens, a notification center, 1gb of ram, background images, QC processors,, the list goes on.... Do you know what you sound like? Repeating that old WP7.0 ideology that clearly isn't reality?... You're that guy, but don't expect others to be as closed minded..
...............
And, I always have to tell you guys, who haven't learned to have faith in MS's engineering, that THIS IS WP❗ I could care less about how features, and hardware, perform on Android. That's stupid, and as we've, well some of us, have learned that MS knows how to implement things the right way, with taste, ease of use, and usually with great performance... It's like I'm talking to an closed minded Android fan here... I mean after all these years I shouldn't be still having WP7.5 conversations about the OS getting bloated. Pathetic.. Was that you back then?
...........
And, what infinite amount of control's? Does PC even have controls? Sure it being a smartphone I think it should have some options on how it behaves, but that would only need a few toggles to choose from... MS could even leave it up to developers to implement it in apps giving us options in app settings.. But, where there's a will there's a way, and this isn't rocket science, and doesn't need to be made as complicated as you're suggesting... Open your mind and quit being so can't do, and be more can do...
............
Great job ignoring..... SMDHID.

I just love how anyone who doesn't agree with you is always close minded, the irony...

Grow up, and learn to displace yourself from those who don't benefit your life...

Ugh, you're literally the most arrogant person I've ever heard of in my life... And I've had the misfortune of listening to people like Michael Savage for days on end... It's impossible to discuss things with you: You're always right. When talking about something as subjective as taste in technology, there is no clear cut right or wrong answer. Yet you've apparently achieved state of enlightenment, looked into the untempered schism or something: Because you're convinced your opinion is the only correct one. You absolutely refuse to listen to anyone else's thoughts, you immediately shoot any and all other ways of thinking down, then go ahead and tell the other person how they're ignorant. Is there a Church of rodneyej perhaps? Because my goodness, you hail yourself as the next messiah, and just like some religions: You have to be right about everything.

When I present things as options how can I be wrong?.. If someone doesn't like it they don't have to use it. If someone likes it they can use it... What kind of idiot would argue with that?
......... What kind of idiot❓

Please chill with the name calling when making your opionated point, or else your insult points back to you 4 to 1.

Asking what kind of idiot is name calling? Who is it name calling to?...

I would almost bet money it will be more full featured on other platforms first.

We now have an option for "accessories" in Settings, didn't you know?

Don't say the word "option".... Swimswim doesn't think we should have options. He thinks things should be one way, or the other, leaving some people dissatisfied... Don't want to offend him.

Ever heard of Skype?
The watch might work with Windows Phone, but it will be incredibly buggy and only bring half the features it offers for iOS or Android users...

it would be extremly funny if the MS smartwatch doesn't support windows phone at launch but needs a later patch as per usual

Hhhhhhhh, I'll kill my self

I think it will run Windows but the app that syncs with the watch is what will be available on all platforms. This would make sense, as it would be the only smartwatch that can sync with any phone...this saves ppl from being forced to use certain phones in order to enjoy their smartwatch.

I'd be like fuudge Microsoft, going to Android honestlt

Let's hope the WP app is up to par and on the same release date as Android and iOS. Not even Microsoft behind it is a guarantee for that...

They need to get their sh*t together, they have xbox fitness, bing health and health vault... Unify them or don't even try

Bring us 830\730 first then we will talk about this

They better hurry if it is supposed to be an October launch seeing as there is just 2 weeks left.

Yeah that'll of course be just a fitness wearable, I mean c'mon look at that design. Plus W8.1 isn't yet ready for that, smartwatches will come with W10.
Hit me if I'm wrong, though.

I don't think theres much growth left especially by w10 release

Yeah and this will be compatible with Android and iOS devices upon launch. Windows Phone compatibility only later. The Android version will also use the recently released Microsoft keyboard for Android Wear.

No shit or probably never Microsoft is incompetent of supporting their own products then they are a software company and not really hardware

I don't know why you care you a Nokia fan boy just go buy the rumored but never going to happen android Nokia is making oh i forgot they got no device division no more what make people think they will start making phone in 2016 so why did they sell there divice division in the first place .

1 - Punctuation. Learn how to use it. 2 - You'll probably have to swallow the vomit you just spat. But hey...I'm sure I'll find a way to enjoy watching you do it.

The truth hurts don't it.I'm sorry to bust you bubble.but and android Nokia is not going to happen ever unless you count Nokia x and its already been shit caned by Microsoft.

He may be a Nokia fan, but he speaks the honest to goodness truth... Better than blind WP fans, who hurt the platform by NOT putting the blame on MS... He's exactly right on this point, so why would you say anything?

Microsoft support android and IOS first cuz they got the majority of the market simple as that. So when he come on here and states that and he's using and android it bothers me dont complain if your some of the problem. If you want them to release it first for WP then buy a WP and so your support but don't go blaming Microsoft cuz they want to make the most money they can and relize that if people just supported there products more instead of getting on wpcentral on a android app. And blaming Microsoft for not supporting WP fist when he himself is not he's Hal the problem.

Nope.. That's a poor excuse.. WP's market share is low because MS is horrible at marketing.. Nobody is going to have faith in WP if MS doesn't show any, so no need for the naive BS... WP is MS' project, they made it, and it's their fault, and THEIR FAULT ONLY if it doesn't succeed.... End of story.

Truth? Do you have intel? Nope. DJCBS also hasn't. How can that be any truth? Or exactly right? Talking about blind people.. Fill up your glass. It's half empty.

What does that even mean?... Lol.

That we don't even know yet whether it will be a smartwatch or fitness device. And yet DJCBS and you allready know about the apps. Facepalm....

Who's making comments about what it will physically have????? Are you making up stuff in your head... Again? Because, I've noticed that you tend to do that...
........
Anyways, I'm not being critical of what quality product it will be, I'm critical about MS's marketing skills... Two different things, and it doesn't matter how good it is if it has no support, and marketing is horrific as usual.....
But, are you suggesting that this product might be a turnaround for MS as far as they way they handle things? I can't argue with that because my guess is as good as yours... But, look at WP in four years.. 5% market share STRICTLY BECAUSE OF TERRIBLE MARKETING!.... Now, we want to tell MS what we think is wrong, and you want us to keep quiet?????? Don't give feedback? Don't criticize? Don't use USERVOICE?... Sorry dude, NO! Can't help you.. So, you can FP, but FP to yourself because we aren't trying to hear soft, naive, sheepish BS.... END OF STORY!

Nah, this is just about someone not getting over Microsoft buying Nokia. Get over it. Life goes on.

Yeah, it's annoying that he's not open minded to the purchase, and we all know him for that.. But, I'm not going to put down everything he says just because... That's stupid, and most of his points are extremely valid if you guys would open your eyes and see that MS does do some stupid things quite often... Just because we're WP fans doesn't mean that we have to be WP sheep... Im THE biggest WP fan in the world, you could not even begin to understand, but because of that I will point out it's faults because that helps much more than false praise.... We ALL need to be more critical of WP, and MS, if we are to expect more..... Maybe you should get over him speaking the truth, about why he believes in, or just ignore him, because you don't run anything around here, and everyone has a right to voice their opinion about WP, and MS, here.... This is the best place to bitch because MS is on here...... Wow!!!!!

About a device we do not even know whether it will be a smartwatch or fitness device? And you agree with 'mister I did not get what I wanted' just because he bitches about Microsoft? Like it would matter..Use uservoice. That's the best way to get things moving. Bitching does not help at all.

Wrong again.... As MS, and Daniel have pointed out on numerous occasions, MS is on WPC, and at time we even talk to them.... Are you new here? You need to recognize that you're dealing with a veteran, back from the old WinMo days, and I will use every channel I have to bitch at MS, and convince others of their faults, so that they will join me in similar feedback... Bitching, feedback, constructive criticism.. Sorry you're stuck on names, but leave us alone about it.. Who cares..

So you're suggesting the Microsoft smartwatch will run on Android wear?!
Alright, stop smokin... It clearly makes you paranoid...
And I thought I was delusional about Microsoft.

2 days of battery life is good news? Maybe I am not familiar with other smartwatch's battery life, but two days seems pretty bad to me.

Better than Samsung but worse than Pebble which can do about 4 days.

Not fair to compair something like the Samsung to a pebble...the Pebble is a black and white display, No extra sensors and only will show notifications compaired to everything eles that the Samsung, and other features modern devices support. I can see why 2 days is a big deal but, always, longer battery life on a device, depends on use and if you use it as a watch 99% of the time, sure 2 days, but, if you use it as a smart phone for a good % of the day, then how well will it work... There is OEM ratings on battery life and there is also "real world" battery life tests and they are very rare if they are the same or better than the OEM claims

Most struggle to get through a day (wake up to sleep) if they have a large color screen.

Ok, thanks for the clarification. Seems like anything less than a week is pretty bad to me.

Yeah, I'm shocked to hear of watches not getting through a day. If that's the case then they have failed as a wearable.

Exactly why I will never own a smartwatch until they fix this, I've got no interest in plugging in a watch every single night.

Hope it comes with wireless charging. That will be cool...

That I could definitely live with, if I could just sit it face down on my charging plate then I would actually buy one. Especially now that since I use Bluetooth headphones with my phone I don't need to charge it every day any more, so I can forego my one plate every now and then (should probably buy another one though).

I had a Timex Data Link 150 back in the data, a smartwatch grand daddy, and in 2 years, I think I replaced the battery once. Yeah, I have different expectations for a watch battery life.

The problem is consumer technology is advancing at such rapid pace, while battery technology hasn't made much progress in the past decade. Small improvements here and there, but nothing extreme enough to keep up with the ever rapidly advancing technology we use and love.

I totally get that. This is the exact reason that many phones barely get to lunch time before needing a charge. But when my phone can get me to dinner time with usual use, I expect my watch to go much further. A watch is something you put on in the morning and take off at night. Not something you put on a charger at midday. The whole watch paradigm means you're very likely to forget or lose your watch if you take it off anywhere but your bedside table. Sorry, but if a company makes a watch that can't get through a full day with heavy use then they have absolutely failed at making a watch, and have instead made a phone you strap to your wrist.

I agree with you 100%. When I put my watch on, I rarely take it off. Maybe once a month or so, that's it (It's water-resistant up to 100m, so it's fine for swimming). Unfortunately, watches just don't offer much space in the way of offering large enough batteries to support the long battery life we all want. That's why large phones often have better life: More space for a bigger battery in the there. Watches are obviously small, and a such: Don't offer much in a way of battery space. It's something we're going to have to put up with until a radical advancement in battery-cell technology comes along. :(

There needs to be a happy medium, but at 2 days, it sounds more smartwatch and less exclusive fitness tracker. The Fitbit Zip and Misfit Shine can go a few months on a coin battery, but with reduced functionality. The Fitbit Flex and One can go about a week before needing to be recharged. I would rather deal with replacing a coin battery every few months then recharing the watch once a week.

Yeah, I just feel that smartwatch makers are completely forgetting that they should be making a watch first. Apple included. They load it up with too many things that only power users will use and then you lose the heart and soul of it, not to mention the convenience of owning an actual timepiece. Whereas they could create a really nice watch that also prevents you from having to pull out your phone as often. This is the only thing that the average user will connect with and appreciate, at least in the foreseeable future.

If MS can get it out before AAPL, then they will have changed majorly. Usually they announce things and then months later it available to the buying public. If true, this will a step in the right direction! Excited!! Probably won't buy it but excited nonetheless!

Sadly, we don't all have enough money to buy all the things. :(

Bring it on! Lets see how it turns out, might not be a jack of all trades, but that's a good thing.

Previous reputable reporting has never called what Microsoft was working a "smart watch" but instead more akin to a "FitBit on steroids". A lot of sensors, cross-platform, but no real screen (and thus, better battery life).

I hope it, at least, has a dumb watch with alarm/calendar.

Cant wait to see if they actually do release a smartwatch and if they do, I cant wait for wp central to review it so I know whether or not to buy it.

Microsoft has already made a smartwatch. It runs of MSN.

It will do more on both android and iphone with features coming to wp 'soon'. I have a 1520 and I'm now looking to add a nexus 6 to the party.

Its people like you that are the reason that WP is not doing as good as it should cuz you keep supporting android that's fine with me I done cut ties with google along time ago if more ppl stayed loyal MS would have more reason to support there own products but every one wants instant gratification.

Why should consumers or developers be loyal to MSFT when MSFT won't even be loyal to itself? Launching apps on other platforms first, adding features for other platforms, etc. MSFT needs to support itself before asking others to do the same.

THIS (sadly).
I want to support Microsoft, but they keep disappointing their users time and time again.
Always the same excuse: "Windows Phone just can't do [enter random feature] right now."
Problem is: there is simply no excuse left for Windows Phone's inabilities...
To be really clear here: I have been disappointed so often, that I think I keep carrying on (because I don't expect much anymore).
My concern is that Microsoft looses it's patience with Windows Phone before I do.
For example Nadella basically said a few weeks ago that Windows Phone doesn't matter anymore.

Out of interest, have you got a link to the Video or Interview where Nadella said that about Windows Phone? I would be interested to hear exactly what he said. I can't think of many things Windows Phone can't do in Microsoft built apps these days. But back in the Windows Phone 7 days I was really disappointed by the Skype app (Which they did give an actual technical explanation for eventually) I'm still on Windows Phone now and really am a big fan, but i've had WP since WP7 first came about. If something comes along that I prefer I would consider switching though. The availability of smartwatches has started to make me look at Android as an option, but i'm not sold on it as an OS to be honest.

It's only gonna be a basic fitness band. Don't go looking for something on par with iWatch or Galaxy Gear or you'll be sorely disappointed

My thoughts too. I just don't think tge interface is there yet for Windows on wearables!

I agree. We won't see anything substantial or a "real" smartwatch until Windows 10 now. I can't see them investing in it running on Windows 8.1, and I can't see consumers, other than early adopters buying a Windows Smart Watch when they know Windows 10 will be around in the next year or so.

Yes please. My timex is getting old.

Datalink you've served me good

Can't compare it to Apple Watch unless it plans to be a platform with an SDK.

Apples iWatch looks pretty cool, and with all of the customization options their watch is going to sell like hotcakes.... Who cares if MS is first to the market? Nobody is going to know about MS's watch because they aren't going to tell anyone about it...

Yep... Why don't MS spend so much time making great things if they don't ever plan on selling them?

Agreed about a need for the SDK. Why put 12 sensors on that thing and no API to access them? Also HealthVault needs to be re-launched with an API.

Microsoft's consumer products other than Xbox haven't done well, so not sure about this one. It needs to look stylish for starters.

Really really hope this is good...

Being the live tiles square I doubt the watch holds other shape but I would love it they chase the classy look of a circle watch

I hope its got built in GPS and can last a marathon time. My Garmin 620 had 50% left on racing mode. About a week on watch mode.

Uuhh :2 i totally getting one !!!

Would be cool if it cortana support, health and fitness apps preloaded. Plus add more useful metro inspired stuff. It could help drive the users from other platforms if it successful. But also by god Microsoft make this thing cheaper than the rivals

Smartwatch with Cortana...That will be AWESOME!!!!

If it does come out as a real thing, I hope it's not just a fitness watch. I need it to be a smart watch. I NEED it to be!

I hope it would look elegant too, been disappointed so far with the available smartwatches

I think the apple watch is really neat!

Since windows phone is one of the most power efficient mobile operating systems I could really image how this thing is smashing 2 days of battery life!

What gives you that idea? In the time since WP was launched, Google has done a tremendous job getting Android up to snuff. The One M8 has almost identical battery life running Android and WP; only a tiny (~5% improvement) on the latter. That phone pretty much dispelled all rumors of WP being either "faster and smoother" than Android or having better battery life. Check out how long the M8 takes to load up, launch apps, switch between apps, etc. The Android version blows the WP out of the water. On many of those specs the gap is easily >2 to 1.

On a phone that was initially designed specifically for Android. And then recycled for Windows Phone.

Agreed. WP7 was efficient and had great battery life. WP8.1 is much slower and drains batteries much, much faster.

Psssst, He's one of the HTC One M8 trolls ;) And you fell for it....

It has. Just look at the specs HTC gives on both. And no, they are about the same in speed. If not, you had a defective device. Frankly WP blows Android out of the water on S400. And that is what counts to most.

Meh....the battery on my Lumia 920 blows.

Apps not being smooth is a symptom of that 2 to 1 app gap. HTC M8 + Android 5 will be awesome, though I think the WP OS suits the design of the M8 more.

Of this gets a global release before Christmas I'll take 1

Microsoft can't even release software globally.

Windows Watch with Windows 10

It's nothing but a fitness band similar to the Gear Fit. The screen is on the inside of the wrist too not the outside. It's mostly just for recording heart rate throughout the day etc.

Source? Just heart rate? That's kind of a let down...

Any source? Or just spitting shit out your ass?
That patent illustration clearly shows a screen on the outside. And a screen big enough to display more than just a heartbeat.

Try searching on Bing. Forbes own report on it who provided this same news item.

Or if that's too complicated here's a link http://www.forbes.com/sites/parmyolson/2014/05/29/exclusive-a-microsoft-...

Yeah Forbes knows all... LOL

Yeah probably not but they are the source for this thread and everyone is away thinking they're getting an iWatch competitor when it's quite clear all that's been discussed or proposed is a basic fitness band. People only see what they wanna see

It'll probably be announced in a few weeks then take about a year to reach the shelves. /cynic mode

Oh no..not you too.. Smartwatches are a fad.. I see no value in it other than being the ultimate nerd accessory. Steups.

heh, i remember when people said that about mobile phones! (fad)

How do they compare? They don't don't. Or let's compare to the first cars and how dangerous people thought they are ;)

Video games are also a fad.

I'll be honest, I don't understand the purpose of a smart watch currently, and really none of the ones I've seen are any real benefit to me. The biggest kicker is no battery life, I don't understand why they can't implement the solar/light recharging features of regular watches into the designs. Citizen should make a smart watch, they'll at least make something that can last a week.

I WANT a Microsoft smartwatch

The app will be available on IOS and android first and s coming soon to windows phone.

Just as my Misfit Flash shipped from Amazon...

If this was true, Mary Jo Foley would have let something slip... Personally, I'd be surprised is MSFT get the drop on Apple.

This will help push hardware sales. Hope this is true

even though i am a WP user (920) as far as i can see my first smartwatch is going to be apples, as i think they have done the best job and made it a quality item through and through, be interesting if MS could sway my decision to keep in their ecosystem, but i have a feeling this is going to be a health device only

"I think they have done the best job". OMG! You've seen Microsoft's watch and know how much work they've put in.

yes out of whats actually been produced, not vaporware off a patent sketch!

The Apple Watch is as much vapourware as this, since it hasn't been released. Announcements don't mean jack.

nonsense, it been produced, demoed, mini-reviewed, thats the complete opposite to vaporware, know your definitions! p.s. this is apple we are talking about, not a two-bit company who promise something.

Definition of vapor ware: product, esp. software, that is promoted or marketed while it is still in development.

Why would you buy an Apple watch if you own a Windows phone? You wont be able to use any of the smart watch features like sms, answer calls, email etc because it requires an iPhone to be paired with. Essentially buying an Apple smartwatch without an iPhone is the same as buying a normal digital watch......why waste your money?

Your gonna a dumb watch with a Apple Logo ? LOL

My hope is already gone. If it won't launch this year, they will wait till Windows 10 is released.

If they'd include a Qi wireless receiver in it, I'd be quite happy.

I'll believe when I see it... MS rumors always fizzle lol

I'd love a windowsphone watch, for calls and such and if they pack a preview camera in it, hey that's just all the more sweet

I need a watch, to know when my wife gets home. #interesting

I need some rumor meter action.

What's the point? These kind of watches are a pointless fad. All they do is dumbed down harder to read functions my phone already does. Smart watches are for fashion sheep.

If this requires Cyan or Denim... Me and my Icon will silently weep.

It'll work on Android. My 928 will be history by then.

Available in Europe and India as soon as announced, coming to America spring 2015, compatible with android and IOS on launch, WP compatible app coming fall 2015. Also, windows wordflow keyboard and Cortana apps available for android and IOS. Free year of skype and office with purchase. Priced at £249. Or whatever that is in real money ($)

It may come to the market first bit that iwatch thing will outsell it by a massive margin. This is a fad and frankly msft should focus on getting the wp up to snuff

Wearables are not likely a fad.

Well after Apple makes one they certainly won't be. Ugh :/

I'll buy it when I can use it in conjunction with a proper 1020 successor.

It better be a smartwatch and not just a fitness thing

Feels like I'm in the tv show continuum...

android, IOS first and we get the leftovers.. if true in first place

I would love if it was compatible with Fitbit.

Honestly, I would love such a watch but I don't need yet another device that I will have to charge regularly..

Disclaimer: Windows Phone Users will have to wait till update 3 of the smartwatch. ETA Fall 2016. Update 2 which bring Blackberry support will release Fall 2015 while iOS and Android support will be there from lainch

Microsoft Smartwatch Concept http://bit.ly/ZYJOnk

That looks horrible, thats actually Windows Phone on that small screen. Smartwatches are supposed to be companion device and not replacement to the smartphone. I have faith that MS will get it right.

Are supposed? No, that's your idea of a smartwatch; others might think differently...

They already have an app on Windows Phone and w8.x. They recently removed syncing from the old Health Locker just when I started using it with my 930. Now synced to the cloud, though I haven't checked very closely. I would guess some of this is preparation for release.

I'm thinking that it will just work OotB on WP, especially as we already have accessory apps in settings.

Hope it looks better than in that picture

Now we know the real reason for the Nokia buy: The secret Lumia watch

If I could remote control my phone (which is tucked away) when I'm running, it'll be a worthwhile product. Must be affordable, though. I'm not going to spend hundreds of dollars on something that could be lost or damaged easily.

$250 is the rumor for the price.

That's most un insightful comment I've ever read.

What I was trying to say was if you use and android device and don't support WP then what right have you to bitch about Microsoft outing there stuff on android or IOS before WP that like people that don't vote bitching about who are president is. And you can blame Microsoft about whatever you like but the truth of the matter is all will be forgiving once windows 10 is released cuz the the WP market share wont be so low it will be the same market share as windows 10 as a whole PC tablet phone all together for a combined market share.

I understand that.. But, who here hasn't supported WP at some point?.... You're not talking about me, are you?

Would like something more stylish

Could be great if they made those watches run w10, not likely to happen, though

Nadella: W10 runs on everything..

That's what I was thinking of, lets see if it's true

It should run on the .net micro framework. It will be better for smaller devices.

I love Technology and its Advancements in it but for some strange reason I'm still not sold on Smartwatches and so far it's probably because of: Them usually having a reported Battery Lifetime of 1-2 days tops which is a no go for me. Them usually having a design that just doesn't float my boat. Don't get me wrong... If my current Watch ( a Tissot T-Touch Titanium ) were available as a slightly redesigned Smart Watch similiar to the Moto 360 with a Battery lifetime of AT LEAST 2 Weeks I'd start considering a purchase but with how everything looks right now? I don't think so...

Smartwatch or fitness band? Big difference in my opinion.

They trying to beat Apple to the punch which will be great. Just don't see the smartwatch craze taking off like people may think. MS should focus on the next big thing

Wearable IOT is the next big(small) thing.

Galaxy Gear 2 also gets two days+ for battery life. So that's not really new.

Relax it is only a heart rate monitor, not a SmartWatch. Seriously guys calm down, and read the facts. Microsoft is NTT announcing a SmartWatch.

My phone struggles to last to I get home from work, cant imagine it being past lunch time connected to a watch! :(

anyone have/remember msn direct spot watches in the early 2000's? i had a swatch paparazzi would get updates over fm radio band for the channels one selected, news weather etc. it could also get inbound instant messages, subscription was around 40/yr. one company made a dick tracey model. in its day it was fun, but limited, and failed in the marketplace.

Interesting. I wouldn't remember though, because in 2000 I was 3 years old.

Surface watch... Oups... I said it..

I'll waiting for Microsoft watch and will buy it as does as it released I love Cortana integration and also read my SMS and PM on my watch while my phone is away and maybe call with my watch....

Maybe this is why we don't have a proper new Flagship Phone. Idiots have got all there priorities wrong.

A surprise announcement on the day of release/availability is a "marketing strategy." This could be a big (by recent MS standards) success... Especially considering MS has always tried to give us more for our dollar.

BTW the HTC One M8 is the NEW "flagship" device. Don't expect to see the next Lumia iteration until this spring, at the earliest.

I'm pretty sure that it will run same OS , such as windows ( phone ) ,Tablets, Xbox , PCs etc. The upcoming windows 10 will run on any microsoft device , and this smartwatch will be tied to any device

I just do not see the appeal of a smartwatch, *at all*. The only way I'd find this exciting is if it launched alongside a unified Cortana service that integrated with Windows and Xbox One so I could command my PC, phone or Xbox, plus my Microsoft related services, on any device, just by talking to my watch. That's it. Nothing else. I do not want a miniature live tiles screen, at all.

I'm with you there. Haven't seen anything to make me want/need a smartwatch. Health & fitness features could be interesting to check out. We'll have to keep an eye out.

i would bet money that this device will not have mic/speaker. Every cool oppurtinity like this MS seems to mess up.

Daniel didn't write this. I'm saying him and Tom already have one.

i was beginning to think they were going to wait for windows 10s release since it runs on everything

The dumbed down watch version of the OS could be ready or almost ready. Who knows. They could also be following suit with Apple: Announce now, release 2015.

I really hope it's true. I would love to get a smartwatch but Windows Phone doesn't have many options. If they could make a sleek, classy watch with Cortana integration, I'd be all over it.

Its this or the Basis Peak or the Fitbit Surge.

So we don't get a Flagship Smartphone from Microsoft/Nokia in 2014 but we do get a Fitness Band that works with iOS & Android? What have their phone hardware teams been working on since the 1020/1520?

I am still waiting for the Surface 3 to arrive, witch will not happen. In march we heard about The Wireless Display adapter. It's still not here. O well. a drawing of a watch gives some people hope.

Where is my surface mini? :'(

Brb going to sell something valuable in preparation.

Battery life is everything for these smartwatches.

Please have a round face Microsoft

Well, on the WIndows 10 unveiling, they did hint at smaller devices. And devices with no screen at all. While I don't think they'd be dumb enough to release a smartwatch without a screen, the whole fitness band thing can easily fit into this category.
Assuming this is correct, having it seamlessly sync with current devices (8.0/8.1) will probably be sketchy at best. So either the w10 kernel is basically complete and it is backwards compatible enough with older devices so as not to make the experience a complete trainwreck or we're gonna see a horrible 920 fiasco all over again and they're announcing it now and making it available "sometime after Windows 10 ships".

My biggest issue with fitness devices is you still have to do so much work for them to be accurate, you have to input all your food, you have to specify what activity you are actually doing (I cycle a lot), I'd you don't input this information what you are getting from them means absolutely squat.

Please be real, I want a smartwatch, this will keep me in the Microsoft world for a long time.

Personally I will only consider a smart watch if they can get beyond the minuscule battery life. Having thought long and hard about, having to plug another device in to charge or worry about it going out of charge is another hassle. Watches are meant to be hassle free and be "simple", it doesn't take a genius to read the time. Why spend an insane amount of money on a smart watch, when you can simply pull out your phone and check it. As looking constantly looking at your watch in a meeting or a social event, is generally perceived as a rude gesture. Whereas a quick glance at your phone here and there, won't provoke such a perception.

If we're in a meeting and you keep glancing at your, I think its just as rude as looking at your watch.

I hope this comes out with a semi preview of windows 10, this would be great to get devs interested, and with it working on all platforms would really destroy the competition, I like Samsung watches but I hate android.

You might like this galaxy gear commercial then. Watch it then tell me what you think! :)
http://m.youtube.com/watch?v=T8nJKWJTsUg

It's .. a .. fitness band! Tom Warren has confirmed that with Microsoft sources and that's what the Verge is calling it. Stop calling it a smartwatch. They can't have a real smartwatch until Windows 10 is out. Think about it.

If it's meant to be cross platform it should be able to handle WP8/8.1 and W10, and waiting for W10 won't be necessary or even make sense.

I wish they would just focus on improving existing products.

I'm very curious about this device. The previous rumors were more specific about design (flat nike fuelband - like) a lot of sensors 11, a display inside the wrist. ( i think it's a very good idea you can read more easily the text in horizontal way on a wide ratio display ) I want a device that motivate me and monitor health and activity without annoying me. maybe with simple interactions like touch or motion of the wrist, vibrations. The compagnon software is essential to be great. and maybe in combination with xbox fitness, and health vault etc. I don't think it's a watch but more like a digital-bracelet-health-fitness-tracker-notifications-nfc-sensors-center. :) I think it wil be more in 200 $ range since he has a lot of sensors and connectivity. The device that i found the more close to the description in the rumors is : http://www.razerzone.com/nabu

I think it looks too much like a sports watch. Very disappointed. I just want a classic looking watch.

The Microsoft Radius (bone)?

omg the crying and hating in this thread

Probably not going to work with the icon. :/

If I had the money then yes I would buy, but I don't! Sorry to disappoint you.;)

Maybe the strategy is to keep the expectatives really high, so I think maybe they have a "beta"... I mean: I bet-a lemon they they only got the drawings ready!

The problem is the question of what is a windows phone - they should have a cheap, middle, and high end phone and be done. Update them like Apple without carrier approval and delays, quit worrying about working with other platforms so much, and go own the market. The watch will probably require Cyan to work and it will not do us any good on Verizon. They run the phone division just like Blackberry did at the end.

They should concentrate on getting windows phone a market share. Better apps! There should be something which can covert apk files to xap and work!!

They already have a strategy for both marketshare and apps which are pretty much interlinked. Universal Apps. It's time for them to get a move on with this before they get left behind. Again!

MS kindly please stop making things that is available across all platforms coz that's the reason why people not switching to windows phone. Make all Microsoft software available only to Windows consumers and make that watch available only to consumer and lets see how many lagdroid and ioscrap will start switching to windows ecosystem.

Rival solutions become available if the primary solution is removed from an ecosystem.

GUYS PLEASE READ THIS! Fossil Abacus AU5011 : http://www.engadget.com/products/fossil/abacus/au5005/reviews/p58/ Why is 2 days battery life impressive for a smart watch? Why do smart watches today look like ass? This watch from 2003 looks awesome, and lasts 1.5 days on a charge. Uses an inductive charger. Runs full apps... I hope Microsoft's smart watch will be useful for productivity, could care less about a fashion statement.

I am looking forward to getting it

oh yes please, my wrist is ready

An October release date is still in the picture? I'd love that, but, come on. Its over half way through October already.

They should get a 1020 successor for the holidays

This is awesome news as a fitness wearable is what I have been wanting from Microsoft!!! Just got my Lumia 1520 and there is no way I can work out with it!!!

Unless it's made in partnership with Casio and incorporates the durability and Tough Solar features of Casio's G-Shock line, I'm not interested. Too many smartwatches out there already that all mostly do exactly the same thing. Kudos on the extended battery life though.

Everything is always "coming weeks"

Except Verizon... Then it could be years for them!!!!!

Wont be tied to windows phone? i guess the user interface wont resemble windows phone which means no live tiles on the device :(

It could change varying on the choice of OS. This IS a first Gen device though, give it 3-4 more generations and we'll see how powerful and polished it will become.

From what I understand, this watch is supposed to have a two day charge which bests the competition. If they didn't incorporate too many rarely used features, than they could have incorporated a solar charging panel like the one rumored on the lumina 1525. Unlike the phone, the watch would receive plenty of direct sunlight thoughout the day.

Nice, I am greatly considering this watch. Curious on its design.

I hope it's beautiful, elegant, intuitive, and has great build quality. I also hopes it's not completely pointless in terms of functionality. I'm not sure there is a market for smart watches and smart bands, but I'm more concerned that there's even less market for a fitness or health oriented smart band. A watch with health functions, with Cortana and perhaps notifications would be better.

More and more people are getting health conscious. It would be far from a train smash if it is health orientated.

How bout new lumiaa??like 1530 1030 or 1830..

Y don't they just do it for WP... Everyone's gonna buy the WP for the watch .... But that would be illogical

You need to bait the animal before you can ensnare the animal. If a product is not well known, it will never get to be a popular item.

Why all platforms? Why Microsoft always keep fu**ing things , other companies don't consider WP a competitor why you always do this when apple and Samsung and all other android OEMs don't make watches work on your platform ? Ok if it was a fitness watch I don't have a problem , but if it was a smartwatch , this Will be just idiotic idea , in imagining how Cortana will run on the smartwatch

I get the feeling that this won't be a smartwatch in the same sense of what Apple and Google are doing and I'm happy with that. If Microsoft can make a better fitness watch, maybe with an integration to xbox fitness then I think its got a good shot at being a leader in a niche category. Which would then give it leverage to extend into a more full on smart watch market. Also I think there may be a lot more people that would buy a good fitness watch, rather than a watch with bad battery life.

I have to say, I think we have enough health watches! I want to see a watch that can interact with my car, house, phone, tablet, computer, and Xbox. A truly connected device, with low power usage. Give it a week's battery and ability to tell time (and connect!) and it would be a powerful competitor on many fronts. IDC if it would not have a color screen OR a camera or a microphone-as long as you had Bluetooth/Wi-Fi possible. This would be epic.

Agreed! I don't need it to be a smartphone on my wrist. I want it to be a gateway to all my other devices. Show texts from my phone, let me check a download on my Xbox, and whatever other awesome ways they could connect everything. But I'd like it to be similar to the Apple Watch (but with a better name!), in that it supports fitness with a host of powerful functionality, without being primarily or solely a fitness watch/band.

I agree! But I'd like a great battery life, so I'd be fine with them axing a couple features if that meant greatly improved battery life.

My husband has been nagging me to get him a smartwatch for ages. That is, until he finally switched to WP and he couldn't find any compatible. Same reason I don't have one. Though I've thought about getting us both a Misfit Shine for fitness purposes, since they recently launched an app. But if this turns out true, and the price is right (preferably under $200), I'll get this for him for our Anniversary/xmas (only 3 days apart, lol).

wow what an anniversary gift

What other thing can it do. I'm interested.

It's October 19th, the chance of an October 2014 arrival for these watch is close to zero (based on Microsoft's previous announcement to availability time-frame). If this device isn't in stores before Thanksgiving, it won't be part of the holiday shopping season. It needs to be announced well ahead to get some PR (and reviews)

And to get the jump on Apple! MSFT needs to generate buzz for WP and that alleged watch!

Wow, finally MS'smartwatch, can't wait.

Wow smartwatch the next future device..

Good call on the cross platform strategy; perhaps they should include a WP exclusive perk or two, just to promote the platform... Hope it doesn't look anything like the sketch, though!!! :-(

Microsoft & Windows Phone needs this. And I want it and buying it day one.

The good news is that unlike other smartwatches today, the Microsoft-made smartwatch is described to get two days of battery life. Pebble says hello. Posted via the Windows Phone Central App for Android

It looks kinda like Apple's.
Kinda wished that it'll be circular, like ordinary watches.

I'd love to believe it was coming in a few weeks, and would go out and buy it as soon as it's available in the UK as long as it does more than just fitness tracking (i.e A fully fledged smart watch inc. Fitness functions) but I can't see either being the case sadly. I don't think we will see a true Windows smart watch until Windows 10 now, a generic fitness watch maybe which this seems more likely to be if it's truly going to work cross platform.

It would be a nice alternative from Microsoft... Lets see what happens...

You guys think Skype on WP is bad? Try BBM. Compared to Android and iOS, it's barely functional. No wonder I can't give up my BlackBerry Q10 for my L930.

If the photo above is the the final design, it is likely only for female.

Probably needs at least Cyan to run, I guess ICON users can't play even if it is cool... :(

I'm interested. I hope MSFT adds stuff that distinguishes it from Google's and Apple's offering...MSFT invented the smart watch over 10 years ago...

A refresh of Windows Media Center would have been better money spent.

It is pretty empty in the accessories apps section of 8.1. Where is pebble support?/???

Cortana on my watch, phone, pc, xbox, home, bathroom ... no, wait!

Let's see...my dive watch tells the date and time, never runs down, automatically syncs the time at night and works as deep as I can dive. What does a smartwatch give me? Nothing that my smartphone doesn't already, costs half again what my smartphone does and I have to be as worried about recharging it as I do a smartphone. Yah, sign me up for that complete waste of money.

Oh dear....MSN News shows it basically as a Surface on your wrist lol http://a.msn.com/r/2/BBa8idW?a=1&m=EN-GB

Knowing how MS designs things and why they are late to the game, I can see a epicly designed product. Microsoft is one of those compaines known when they release a product that was designed in house, it's well built and the time was taken to get it right. Sounds like they heard the hates of current models and moving forward to attempt to adress issues on other watches, namely battery life (real world tests would be needed). I really hope they add QI charging to it (QI 2.0 or what ever the newest version is), so when I take a watch off at night, no cables or adapters, just drop on a chager before bed and be reay to go for the next day.... Really looking forward to this and Does anyone want to buy a Pebble ? Mine is going up for sale now...

I wonder if it will work with Verizon phones without the Cyan update?

Not to rain on the parade, but if there was a new device to be announced/launched "soon" shouldn't there be invitations for an event out there already? Is there an even planned or scheduled within the next few weeks which would serve as a platform for this type of announcement? Couldn't find any info so far.

There is the Microsoft TechEd Europe technology conference. October 28-31 in Barcelona, Spain. Maybe it will be announced then! ? http://europe.msteched.com/#fbid=i4OW-lDHGZd

Might be an option, athough I would think they would hold an event on it's own for that kind of announcement, but at the end of the day, we can just wait and see.

I want one... Can't wait to see the final specs!

I'm really surprised that they haven't made any announcements about this. I hope this comes at a great price and blows the competition out of the water.

For you Android and iPhone fanboys, Microsoft actually had a wearable way back in '04 http://www.engadget.com/2008/04/23/spot-watches-r-i-p-2004-2008/ http://www.youtube.com/watch?v=r3mXtGKIOyU

Wireless charging preferred. Brushed Aluminum or shadow chrome and you have another buyer.

I find the whole watch concept hard to buy, we've all got phones, do you all want to charge and carry another device on you that does the same thing thing as your mobile except tell you your heart rate?

So? If they're outdated, what'll it matter?

If Microsoft are saying it could be released in weeks, that means it might be on the market ny 2nd quarter 2016.

I need an image to leak first so the internets and I can tell them how bad it is, if it is, then they can modify it to our liking a la UserVoice.

I just read a cnet article speculating that agents of shield may have had a Microsoft fitness band on show, given that they already utilize a lot of Microsoft tech in the show.

I'm willing to bet that this is the watch or there will be more than one. http://news.softpedia.com/news/Possible-Microsoft-Smartwatch-Shown-on-Vi...

It's about time! A cross platform device is very wise, which should ensure its success, and acceptance. I hope it is smartly designed, in comparison to the rest of the other platforms.