Microsoft sold 9.3 million Lumia Windows Phones worldwide for 'modest growth'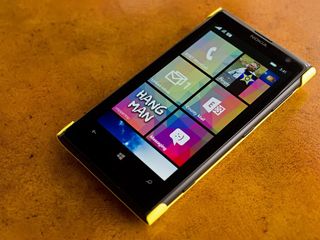 Microsoft announced today that it sold 9.3 million units of its Lumia Windows Phone products in the quarter that ended on September 30. That's a 5.6 percent increase compared to the 8.8 million Lumia phones that were sold in the same period a year ago when Microsoft's phone hardware division was under Nokia.
There's no word yet on what specific Lumia smartphones sold the most last quarter, nor is there any information on which territories around the world sold the most Lumia devices. It's possible Microsoft will reveal more specifics when the company takes questions from financial analysts later today.
Source: Microsoft (opens in new tab)
Windows Central Newsletter
Get the best of Windows Central in in your inbox, every day!
I too have softened on my Windows Phone recommendations, but my recommendation is very clear: Buy Apple or Microsoft: Apple: Apple is great for lots of apps and is a quality product, Apple is expensive. The expense might be hidden in a higher monthly plan, but if you lose the phone, could you afford to pay full price for the replacement? Microsoft: Windows Phone is a high quality product, but with less apps. Phones are much more affordable and still have great performance for the average person Not Google: Google is an advertising company that increases revenue by analyzing and leveraging your personal information to influence your behaviour. Seriously consider avoiding this business model! I personally am hanging in there with Microsoft. Windows 10 should squeeze the app gap and Windows is the environment within the majority of people earn a living. These skills make us more valuable to our employers.

windows 10 will develop the ecosystem better than apple

Isn't this the story of WP... Next version will make it happen.... Push it over the line... I don't see Win10 making any dent unless it sees a massive uptake in PC and all developers jump on the universal apps bandwagon...

Next version may or may not make it happen but it will definitely make it better.

What the difference between MS and Google? http://advertising.microsoft.com/en/video/c58dd55a-220c-4435-a766-46828d...

The difference is that you can turn off just about every tracking method from Microsoft, and I've seen quite a few services where you are explicitly told that this service will track by default and asks you if you wish to disable this. Microsoft also does advertising but it makes massive profits from office, windows and servers. Google however makes most of their money from advertising. If they allow their users to turn off tracking, and they then do turn it off, they lose HUGE profits. Hope that clears it up a bit! =)

Uh, no. With phones, it is Windows Phone or Android. Apple is overpriced, and there are many high quality Android phones that are much more powerful for much less. You can use pretty much all Microsoft services on Android. You don't need to give all your personal information to Google.

But on a serious note....is that good? (I don't know Samsung, Apple figures etc)

Not compared to those two, but its nice little increase for Lumia compared to prior quarters.

I would say its great for Windows but apple did sell over 11 million iPhone's in a 72hr spand. As a Samsung I don't know there #'s off the top of my head.

That's true but remember Apple only has one product so that's expected. MS sold 9.3 mil Lumia products no mentions of 3rd party phones. Samsung they are with every OS so again they'll sell more.

Good point......stick that apple

That's very true, however one should keep in mind something also. Higher numbers does not automatically mean new customers. A very high percentage of those numbers are users who are upgrading. Of course, whether you sell it to a new customer or recurring customer that doesn't matter when it goes towards revenue, but it would impact market share growth. Microsoft might have been able to gain a bit more marketshare somewhere, while apple might have stayed very much the same. I'm sure someone will run the numbers and share those statistics just as well.

Most of those sales are retred customers, with a few new customers.

It's better than Sony, so there's that.

Apple sold more iPhones than that while you were typing the question :-) I'm kidding, of course, but Apple and Samsung sales are way beyond anything Microsoft is seeing.

Still worldwide iphones sell only in small numbers compared to android. Mind you, outside of the US sales are very different. And android crushes iphones. If lots of americans would just get more common sense. One day. With some many people in the US unemployed. Pathetic health care compared to europe and so on.

"with so many in US unemployed, pathetic healthcare compared to Europe and so on." Why is it that everyone comes to the US for our healthcare, (im not speaking of healthcare insurance, god knows what is to come of it, but Healthcare in general) we take in the people who have contracted Ebola and with only a 10% to 15% chance of surviving we have saved their lives. Granted, this isn't always the case as one died the other day, but if Europe's Healthcare was so much better, why do these people come to America. That's just one example, Healthcare is absolutely the best in America, but I think many people confuse the difference in the Insurance side of the business rather than the overall Healthcare itself.

@Selfie13, I wouldn't say everyone comes to the US for healthcare. Like it or not, the health insurance IS a major part of our healthcare system in the US. They are not two seperate things. The handful of Ebola patients are bad examples. Only one was a non-US citizen and he came here on a trip to visit his fiancee who lives in the US. The others were US doctors who came back to the US to be treated when they contracted Ebola while working in third world countries. Other patients in similar situations have been brought back to their own countries for treatment, but our news doesn't cover those stories. Most travelers from other countries are actually worried that they might need healthcare while in the US because it's possible that they won't be able to get proper healthcare unless they can afford to pay cash upfront. There is special "travel healthcare" insurance that people often buy when they travel to the US. The US healthcare system is *capable* of providing some of the best healthcare in the world, but unfortunately, our healthcare is much more limited in availability compared to most other developed nations. That is mostly due to our focus on applying the economic principles of capitalism to our healthcare industry, which of course heavily favors people with more money while excluding a lot of our middle class or below. As a result, our final healthcare outcomes/results are ranked between about 30th and 50th in the world depending on the source (US CIA, WHO, UN, etc.) even though we spend 2 to 3 times as much per citizen compared to most other countries that rank much higher than us. BTW: I have worked in various areas of the healthcare industry my entire working life. The single biggest issue we have is that we allow a middle man (private for-profit health insurance companies) to collect most of our healthcare dollars while at the same time trying to find any excuse to NOT pay for the patient's healthcare costs. This is really the only big difference between the US healthcare system and the systems used in other nations that are cheaper and have better end results. Every other developed nation in the world has some form of "universal payer", socialized medicine (at various levels), or mandated private non-profit insurance. That is not a coincidence.

According to the WHO France has the best healthcare system in the world, And thats in europe.

THE very rich come here (USA) for speciality procedures, not general care and not everyone can afford it. So not eveyone comes to US for healthcare and if they do it's only specialty procedures. France has the best day to day healthcare system in the world -available for all it's citizens. CUBA has a much better mental health care than the USA -according to US mental healthcare workers and the World Health Organization after many visits and analysis.

I think they can compete with those numbers against most players outside of Apple/Samsung. Sony, HTC, Motorola, LG, Lenovo, Huawei... that's where they should be at present.

Yup lol MS wont see Samsung numbers for some time. But to at least be with the rest of the OEMs that's a big step itself. I mean 3 years ago all Microsoft had under hardware was Xbox, keyboards, and mouse lmao. I think the final quarter of this year will see the first 12M units sold of Windows phones due to the other low end OEMs starting sales this August

Quite impressive really considering the fall flagship was canceled.

The figures are pretty good for not being Apple/Samsung

That would be nearly 25% compared to the 39 mln iphones in q3, nice job, but I need 1030 to upgrade from my lumia 820

My wife and I are waiting for the 1030 to upgrade too

Awesome! Go Windows phone!

This is great to hear! I'm really looking forward to what's next on the highend flagship side of Windows Phone. Hopefully something soon!

It will be a lot more once windows 10 releases. Plus, maybe a new flagship device soon.

I'd be interested in a new flagship. I love my 1520, but I'm your average nerd. Always on the look out for an upgrade.

I'm in the exact same situation lol

OMG, even with a wider price range of devices the numbers are still not big.

Does it really matter if the numbers are going up? I don't think so.

Of course it does. If MSFT is sustaining losses they could very well get out of the smartphone business. Now, I doubt that will happen in the next few years since MSFT is famous for investing in their programs until they see growth, but it's very important. Growth also helps the ecosystem greatly.

I feel like most the Lumias aren't even out in most places (930, 830, 730).

And that's whats so mind boggling about this lol I don't even know how they reached 9 Million. The 930 was such a HUGE mistake to not have it selling at all 4 carriers here in the US.

I hope Microsoft has enough intelligence to get rid of the carrier exclusives!! I don't care what the contracts say or what their rational is, the exclusives have hurt their customers, hurt the WP brand, and hurt market share!

In Canada, thankfully, the L830 is coming to most if not all major carriers. Depending on how you define major carriers. With the L830 Microsoft has taken Lumia from virtually unavailable anywhere to available everywhere. Hats of to Microsoft. (of course they could get more phones out here too, but this is a great start that I didn't think we would see so soon)

Yes. This gives me hope that this is a sign of thing to come. New phones sold on all carriers.

I know, these numbers are absolutely horrible. I don't know why they decide to stay in the market place.

Pathetic numbers. Apple sold like 20 million iphone 6 in like the first weekend, lol.

Then get an iPhone and think similar.

You can't compare them to Apple in this space. I really like my 920, but Apple has an enormous amount of brand recognition in smartphones. The words are almost synonymous. When my sister in law saw my phone the first question I got was "Is that a new iPhone?" And I say "no, it's a lumia 920." She then asked, "Which iPhone is that?" They're basically Kleenex or Xerox in the smartphone industry for North America at least. World wide is more open.

There's no need for that. That's the truth. However I hope Lumia's sell way more than that soon.

It wont be soon lol not even in 2 years dude. I don't think people understand the MASS recognition Apple has in culture? like people think smartphone = iPhone and that's it... if you have a touch screen device that looks like a smartphone they most likely assume it is an iPhone . That brand recognition is insane. Beyond anything really its so powerful. Its like saying Windows on the PC market, if you have a PC with you most likely people say what Windows version is that. tell somebody about Linux... they'll look at you weird lol

He probably has an iPhone and just pissin on the parade. WP won't have iOS/Android numbers anytime soon. Their measurement is in growth.

Mind you, worldwide the difference ios-WP is not so big. Even with current 'small' numbers a doubling of those numbers will make the total numbers quit similar. Just not as many of one device. And just not in the US, but worldwide.

Nope. Ditched windows phone and gotten a Note 4 instead. Both iPhone and windows phones are equally bad.

On this site, we don't care about the iPhone!

Yes, but they're not up against tech media bias nor carrier obstruction (I'm looking at you Verizon). Also if Apple were to sell poisoned fruit, apple fans would gooble away.

And I'm pretty sure WP will never sell that many in such a short time because they dont have the rabid fanbase apple has. But as long as they keep increasing sales that will only bode well for the platform.

Just because there are 20 million idiots that bought ibends in one weekend it does not mean these are bad numbers. You need some perspective and remember that soon there will be a gazillion more device manufacturers to add to the windows phone ecosystem, not to mention the fact that the latest lumias are only now becoming available.

To be honest, this is a really impressive number. Against the brand recognition Apple has and the juggernaut that is Android, going anywhere but down is impressive.

I'm a WP fan, but why would you call people that bought iphones, idiots? Does it help you feel more secure about your choice of phone/os that is less popular? There is a reason why iphones sell like hotcakes, the sooner Microsoft realizes that, the faster the platform will grow. There is no one to blame for WP marketshare other than MS, it's all up to them. If you want the product to sell well, market it well, make it available right away, avoid carrier exclusives and certainly release flagships when the competition releases it.

Agreed so much. A collaque has the 6+ and it's a great device (but much like the 1520, way too big for me). The fact that WP has only a couple of months ago reached a state where it could even really be considered a choice (with 8.1), is mind boggling. And while people may praise the app-switching -paradigm found in all the major platforms, I can't help but notice that the only platform that has a way to circumvent that limitation (with background processes), is the one growing the most. I like the WP UX, but it is not like it's revolutionary in it's function or performance (nor has it much evolved in the last 4 years), and when WP is not a more capable platform than iOS, nor as versatile as Android, it is a tough sell.

100,000 would be "pathetic", but nearly 10 million? The smartphone market has been a two-horse race since 2010, undeniably so, but that any (other) brand can shift nearly 10 million units in a quarter against the behemoth of Android and the practiced hyperbole of Apple and their iOS, is not to be ignored. People who have invested years in apps and music are always going to be reluctant to move away from what they know, which is why Apple fans keep buying iPhones. It's not like there is any other brand in the world that has a mobile OS that can get nearer iOS or Android, is there? Nobody's bringing out a mobile OS that's going to knock the big two out of the park any time soon and other than WP, nobody else is even competing. Pretty sure any tech company around would be delighted to shift 10 million of their product line in a quarter. Perhaps you know more about mobile tech sales strategy than the rest of us though...you might well be a -ucking retail genius, just here to share your pearls of wisdom and marketing acumen? With razor-sharp insight like yours it's hard to believe you're not cleaning up on "The Apprentice" right now... Or maybe not, eh... Sit down and shut up, idiothole...

I'm sure apple would love to sell and be as popular as lag-droid...dream on

Wha, all that without a flagship? WP is doomed!!!! /s

I thought you are talking serious , untill,I saw "/s"

In some twisted way, the /s could also stand for 'seriously'.

They need a flagship desperately. My 920 broke and I didn't know what to get. I ended up getting the 1020 because it's cheap and I wanted the camera, but I would like to have something like a 1030 with a good screen and Snapdragon 800 or better. And with a wireless charging solution MS didn't do their utmost to jettison all units of 4 months ago so it's now almost impossible to find. If this is what they could do without a flagship, then something like a 1030 or 935 (the didn't-forget-glance edition) could be huge.

I will buy Microsoft Lumia 1530, I'm waitin for it.

I suspect that won't come out very soon though.. 1520 is pretty top notch specs wise alreday. One would hope they would target something between 930 and 1520 - but I guess McLaren was supposed to be that and they botched it..

Waiting for the 1030 myself.

What would that be? The 1520 is already specced like an x30 device.

I want that wallpaper for my WP

Yes! Anybody got source on that wallpaper?

The figures aren't bad we need to look at increases over comparing to the likes of Apple. As Microsoft is years away from pulling in numbers like that.

Great news! It's pretty awesome considering there were only three lumias released in that quarter i.e. Lumia 930, Lumia 630/635 and Lumia 530(I'm not sure about its exact release date. September if I'm not wrong).

I bet a lot of the sales were still from 52X as well... and a few 1520s to round it up.

Here in Brazil, 630 sold a lot (more than 520, 530)

Otimo. De once voce e? Hopefully a sign of (what I presume to be) Nokia/MS strategy of having a big seller model at a slightly higher price point than the 520 had.

Nao conheco. Fui em SP, Rio, Florianopolis etc. mas nunca em Londrina.


Windows Phone doesn't really have to be #1 (or even #2) it just has to have enough market that it makes sense for devs to support the platform. Better developer support will drive market share. Revenue per user is already very good--just need more users! I'm hopeful that the "one Windows" plan will, at the very least, drive corporate adoption. If so, that will certainly help.

Windows 10 should be able to address the market share issue, as you'll be developing what is essentially one app for mobile, tablet and PC

Waiting for the worthy successor to my Lumia 925, then I'll buy another Lumia.

Phew... what a relief!! Despite the lack luster upper end, still slow roll out for some markets, and the 730 and 830 not yet out, they managed to increase a bit. Should bode fairly well for Q4. Hope the avalance of new OEMs will also help inch up WP market share overall in the relevant markets!

This is nothing compared to even motorolo.

Not true. Motorola has sold 8.6 million phones. I won't be surprised if someone else says some tier 3 brand is selling more than Lumia

Lumia is king of windows phone :)

That's... Well, that's.... Something, I guess. What is a comparable Android brand in terms of sales? LG?

Sony with 8.8 million. LG sold aprox. 14 million.

Has anybody calculated the total number of all time Lumia sales? Would be curious to know how many Windows phones are out there now.

I thought the numbers decreased . But I was wrong ;) good to see WP increasing in market share and numbers , at least a little...

just because something was sold, doesn't mean it's still out there though. I'm sure there are a bunch of retired 900s and 920s

Will be interesting to see what effect not having that "Nokia" branding on their phones will have from here forward.

My guess - as long as they focus marketing heavily on the Lumia brand (and not MS) and don't have a radical abrupt departure in design language - less than some fear.

Selling more is good sure. But ending up with smaller market share is not good. That's what was happening with Windows Mobile for years. YoY unit sales growth with YoY declining market share. With MSFT digesting Nokia, we could suspect that there would be a "beat" dropped. And that seems to be the case as far as delivering a true unequivocally high end phone with up to the minute specifications. 700 and 800 level devices are important. They may represent the bulk of sales. However, the higher end devices set the standard for the next generation of mid level devices. It's time for a new high end phone from the Lumia line.

Think of all the 920s about to end contracts. That's a great audience to target, but what will they all buy??

That's what I'm saying! I have a 928 and wonder what's next? I might try the Htc one m8 for Windows...

They might just hang on to their 920 until something exciting comes along that isn't even out yet. It's not like they HAVE to buy new phones right away.

Luckily I was on a 3 year contract in Canada (never thought I'd say that), which is going to expire after threshold is announced and new devices announced and released 920 is doing just fine for now and to be honest there are no lumias out there that would compel me to switch at this point. Now if the 1520 came in a smaller size, that would make things difficult

Lumia 920 still run like new and fast. I used to switch phone every 6 months but with the Lumia 920, I can wait.

Moving in the right direction! :-)

Whatever, more units = BETTER

I knew they were doing fine (kind of) because my household got 4 new windows phones off contract (L925, L1320, and couple of L1520) Guess what, They could have sold tons more, instead of doing that nasty exclusivity crap, they left loads of greens on the table. I tell you this, be it android, iphone of windows phones, people are somewhat open to no contract / unlocked phones if done well and fairly priced and I am not talking just L635 or L530 either. Imagine if L735 is not exclusive and sell for around 200-230

Like it or not the carriers still rule the roost in many ways and MS can't just pee on their faces. Plus, $200-230 unlocked for the 735 does still require a bit of imagination. :)

Guess what they can't not do exclusives because WP has no clout in the mobile space. Until MS has enough marketshare in WP AND they have enough physical presence in major cities all over the US ie they have MS stores within easy access to customers, like Apple does, the can't go unlock. Because the fact is the majority of US customers are still buying phones from carriers on contract.

Well done.......spread the word

Damn and to think apple sold that amount in probably 6 hours of iphone 6 release

Seems decent considering the lack of options. Last year we had the 520, 620, 720, 820, 920, 925, 1020 all available for this quarter whereas this year only a few of the upgraded versions of these devices were available

They would probably sell a lot more if they managed to get their devices out sooner after announcing them, and if they put more effort into North American sales.

Would like to know the amount of WP sold from all new OEMs

Considering Nokia has 90% of the WP market, this kinda looks bleak for the rest of the OEMS. That's less than a million split between the rest of 'em. Hope I'm wrong, but if the trend continued, that's what we would be looking at.

Aaaaah the fangirls always trying to spin it into a positive somehow and having a cry at people who point out otherwise. WP is stagnant.

I'm loving the encouraging news. I hope this kicks up and keeps up! :)

The Nexus 6 alone will move these numbers based purely on install base. Shame it runs Android. Motorola, release a WIndows version! Since a Flagship Lumia seems to not be on the minds of Redmond...

5% increase when you're only 5% of the market to begin with is nothing. Put it this way, a 20% increase would only get us to 6% market share, all else being equal.

I would love to know how many 3rd parties they're selling. Also, does anyone know which division app sales for Window Phone and Windows 8 fall under?

Nokia Lumia Nokia Lumia Nokia Lumia Nokia Lumia Nokia Lumia

This is pretty good for Nokia/Microsoft alone. This is more than Motorola and Sony's sales. Windows Phone cannot succeed alone, however. What we really need is more OEMs supporting WP.

I think its a good start, now that all the crap of the Nokia sales with no phones being built over, they should have a steady lineup of phones, the OS keeps getting better so I think if they can do 11 -12 mill the next quarter and 15 - 19 the following quarter they will be on the right tract, apple had been selling around 30 - 35 mill a quarter before the iPhone 6 so getting to 1/2 of iPhone sales would be huge I would think. Remember the IPhones sales will slowdown now that every IPhone 4 and 5 user has upgraded :) Good News ..

no phones? All that is missing is the high end, and those haven't driven WP sales since the 920. 11M should be doable for the next quarter (holiday season after all), but I doubt they'll get much more than 10M the Q, if that. P.S. still waiting for that which is supposed to change everything across anything (or something like that :) MS!

I think it's pretty safe to say that the best sellers were probably the 530, 635 and other low-end devices but I really want the M8 to sell well because it would convince other OEMs to release high-end devices. Hopefully, those bastard carriers will see this and stop delaying our OS updates.... Probably not.

So that deep plunge in Lumia sales that people were forecasting for Microsoft after the D&S acquisition has not happened? And all indications seem to point to even better Lumia sales in the coming quarter! LOL!

They would sell another if they released the 1525.

So what about HTC, Blu, and Samsung?

From what I been reading about the smartphone business; only the high end smartphones are the ones with the profit margins. The rest of the phone segment is eitherbreakeven or sold at a lost! Apple is knocking it out of the park this year - again! Microsoft seems to be avoiding this high end smartphone segment altogether this year! Why not sell a Microsoft Mobile Lumia high end smartphone through Microsoft online store and retail stores unlocked for 2015?

...and now they are re-branding it to Microsoft Lumia. No matter what they say, it's the branding of Nokia that helps push the sales. It is a phone name which is marked in their buyers' mind. Good luck!

I dont know guys. At the moment I guess most wp are bought by parents as the First Phone for their kids. They use the Phone for a while, go to school and see all their classmates with android and iPhone and they are missing out on all the cool games and apps of their classmates. At first opportunity they dump their WP and switch to any android or iPhone. This is the WP problem in a nutshell, getting people to switch to WP is one thing. Keeping m there is another. And it won't help if they come out with windows 10 which will probably lack functionality and apps that we are accustomed to in WP 8.1. If Microsoft wants to become a serious player in the cell phone business they have to make sure that current WP users stay. That is not going to happen if 95% of companies only release ios and android apps and if Microsoft releases all their distinctive apps and services to ios and android. Objectively speaking I see very little or no reason for people to switch to WP. The OS is one step behind the competition and app wise we are 9 steps behind. People who switch to WP now must be real Microsoft fans, because ios and android L are simply better and more complete platforms. With no windows phones in the stores, no marketing by MS whatsoever, no new flagship device in sight and release of all MS new apps and services first on ios and android one would think they are about to pull the plug on windows phone. This would be very sad, as I have just convinced a lot of people around me to switch to WP. But for ms it would be a logical and economical decision. I am not convincing anyone to make the switch to WP anymore, there simply aren't enough good reason.

lol. apple and android would smirk at that "growth" you call. so slow, msft. you sloppy hoe! those ratchet are owning this game gurl! msft should do more advertising! any effort that theyre doing now is still NOT enuf.

We have to remember that most of Apple's strength is in the USA and Japan. Apple only has 17% of the smartphone market in the world. The real problem for Microsoft is Android with around 80% of the market. Most of the people in my family had Iphones and have changed to Android because of a lot of reasons. I own both a Windows phone and an Android phone. Windows is my main phone; but I like to keep up with Android. My Android phone (Moto G lte), most bang for the buck. Had planned on upgrading my 820 for the new 830; but after reading the review of the 830 against the 920 (820 has same insides as 920) I decided it was not worth over 400$. MIght get a 735 (under 300) to tide me over until something better comes along. But at the rate they are releasing the 735 and 830 I may be dead and buried before they are available.

In India the 730 is selling like hot cakes. Just the same way 520 sold.

9.3 million units is not interesting. It will be interesting if windows phone will hit the critical mass of at least 10% of smart phone users use windows phone.

Do you realize this is only the amount of smartphones sold by Microsoft. It does not consider the other OEMS.

More than 90% of Widows phones are Lumia.
Windows Central Newsletter
Thank you for signing up to Windows Central. You will receive a verification email shortly.
There was a problem. Please refresh the page and try again.