Microsoft tops list of America's 100 'Best Corporate Citizens' of 2016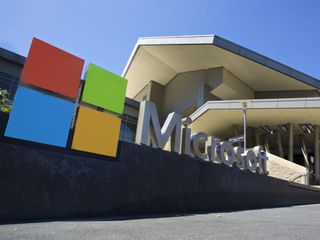 Microsoft has once again topped Corporate Responsibility Magazine's (CRM) list of America's "best corporate citizens." As ranked by CRM (via Forbes), Microsoft came in at the number one spot for the second year in a row — just ahead of Intel and Hasbro, which took up second and third place, respectively.
CRM compiles its rankings by grading companies across seven categories, which include:
Environment
Climate Change
Human Rights
Employee relations
Corporate governance
Financial performance
Philanthropy
Breaking things down, CRM ranked Microsoft number one in three of those categories (environment, human rights, philanthropy), and in the top 20 in two others (climate change, employee relations).
Aside from Intel and Hasbro, Microsoft was followed up by other big names like Johnson & Johnson, Xerox, Lexmark and Campbell Soup Co.. For more, be sure to check out CRM's full rankings.
Dan Thorp-Lancaster is the Editor in Chief for Windows Central. He began working with Windows Central as a news writer in 2014 and is obsessed with tech of all sorts. You can follow Dan on Twitter @DthorpL and Instagram @heyitsdtl. Got a hot tip? Send it to daniel.thorp-lancaster@futurenet.com.
Microsoft!:D ~DheeraJ~
Lumia 640XL 10586.218

Nice to others while others hate you. Nicety is good when other are not being hawky toward you.

Interesting! I looked for Apple for comparison, and couldn't find it.

But why is Apple much more successful than these companies?

Ads everywhere :3 people will just say its apple its good or its not an iphone so its not good. it all has to do with promoting :3 plus apple is expensive xD

Because of what they charge. Not because of volume.

But how can they make people pay so much for their products? If they charge too much, why do people still buy their products?

Well, the products are actually pretty good and priced nicely for people who value stability and longevity. The people of Windows Central don't like to hear it. Customers don't buy things they don't want to use.

Prepare to get downvoted. #TeamLumia 950 XL

You'd have to ask a meth dealer what the secret is.

I hope they keep this up. Everything starts with the morale of even the lowest of employee. Posted via Windows Central App Win10 Tablet/Android Phone

Not really sure how good this is, taking into account their lower profits this year and a lot of the total dick moves the company has begun to make since Nadella took the reigns.

Wrong. Nadella inherited a company that made many "dick moves under Ballmer (e.g. buying Nokia). Now Nadella has to mop up and at the same time try to catch up with the competition. He's got a hard job but he accepted the challenge.

Momentum, windows 8 had plenty of momentum, just not positive momentum. Takes a while to stop the fall and get things moving in the right direction again. Nadella knows what he's at and will get MS back on top

the fall was only for phone, did you look the other statistics? zure had 120% and surface and other things MS does all went up except the phones :3

Humans ranking humans. This is all bullsh**. Microsoft is doing really nice and we do not need any ranking to know that.

No, this is a case of natural persons ranking juridical/legal persons.

Climate change...what a BS category. Call it Environmental Responsibility, at least that's tangible and measureable.

APL and GOOGL not listed. LOL Lumia 640 XL Dual SIM
Build 10.0.10586.218

Yes, but Apple is more successful than all companies listed.

Using WinTel products and services

More successful by what measure just out of interest? Net worth? Profits? Shareholder value? Customer safisfaction? Also, so what?

Paying taxes is I suppose not a criteria. Yammy Dutch sandwich.

That's great. =) I am happy with Microsoft and I'm a happy consumer of their products.

Hmm. Goldman Sachs is there at number 24. Seems odd. The extremely long "controveries" section on their wikipedia page makes interesting reading. There's a big gap between "not actually illegal" (although when you pay half a billion to settle a lawsuit I think you might be pretty far in to the grey area) and "best corporate citizen".
Windows Central Newsletter
Get the best of Windows Central in in your inbox, every day!
Thank you for signing up to Windows Central. You will receive a verification email shortly.
There was a problem. Please refresh the page and try again.