Microsoft is working on an easier way to create a clean install of Windows 10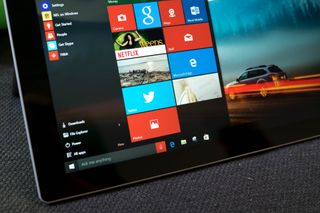 Microsoft has announced it is working on a new tool that will give Windows 10 users an easier way to create a clean install of the OS on their PCs.
The news was posted recently by "Jason", a member of Microsoft's Windows Insider team, on the Windows Answers forum (opens in new tab):
As Jason indicated, members of the Windows Insider testing program will get first crack at trying out this new Windows 10 clean install tool before it is released to all Windows 10 users.
I need to reinstall my OS as the music folder somehow got changed to the pictures folder, so now my music and pictures both go in the same folder, and I can't see any way how to change it back lol

You need to right-click on the folder and check the Path tab (or however it is called in English). Posted from Bikini Bottom via my Pineapple PineBook XPS 13"

The weird thing is it still shows a Music folder and a Pictures folder, but the Pictures folder is now also called Music even though it has the Pictures icon. Both folders contain both all my music and all my pictures, so it's like they are duplicated, but can't figure out how to change the system name of the Pictures folder back to "Pictures" instead of "Music"

Go to This PC, Right Click on Pictures folder and click Properties. Go to Location Tab, the path should look like this
"C:\Users\UserName\Pictures" Do the same with Music and path should look like this
"C:\Users\UserName\Music" Just fix whichever is not right, and don't move the files if asked (Because if you do, it will move pictures and music both).
Then move the appropriate files manually. Posted from Windows Central for Windows 10

Guess w10 still has some legacy demons they need to exercise

Or the OP did it himself?

If somehow the folder path settings does not solve your problems, you can also create a new user account and transfer your files over by first transferring all your files into the Public user folder

Are you completely sure these are folders or libraries? Libraries were introducted in I believe WIndows 7 where you could store objects in separate folders but is add the folder to the library you can group pictures from multiple folder and not have to know what the folders are. We don't you just create a new profile? Copy the contents of the C:\users\old\pictures to C:\users\new pictures.

Easier clean install, great!

Ya that would be great just in case I need to reinstall 10 on any of my PC's. Posted Via Win Central App for Win 10.
Posted from my Lumina 950 on AT&T.

It is of course just a coincidence that this is happening as the free version of W10 is disappearing, and a purchase will be required...

The free upgrade will always remain free. If you didn't get it for free you have to pay for it

What's the coincidence supposed to be? This affects new and existing users, but do enlighten me.

Its not going to charge you for reinstalling an OS you already own lol.

I thought W10 was pretty easy for clean installs to begin with.

Sort of, but, to get the free update you had to perform an in-place upgrade to the currently installed version after which you could do a clean install. It's no a procedure the average user would bother with. The headline should reflect that they're working on an easy way for everyone, not just the technically-gifted ;-)

Ah! Thanks for the clarification.

You can do a clean install using your win7/8/8.1 product key

I just did a clean install of windows 10 via the USB Flash I created from Microsoft. The Windows 7 Key did not work for me. The windows 8 of which I upgraded to worked without a hitch however.


I'm pretty sure you're wrong. I haven't tried it personally but from what i read, the new windows build since November update allow fresh install with Windows 7 or 8/8.1 key.

Wrong. You can do a fresh install using the Windows 7 or 8.1 product key since November.

I never did an in-place ugrade, just a fresh install "right off the bat" (SurfacePro3), no issues with keeping the free upgrade or activation. It's tied into your MSA & a hw hash stored in it, for those who don't want to use a MSA, they can use their Window 7/8 key.

Yeah, exactly right. I've done fresh installs on 2 devices but both of them have bios-level keys so the process is seamless

What about Settings > Update and Secority > Recovery > Reset this PC > Remove Everything?

A 'reset' is never clean, not even close.

How so? What's considered "clean"? Posted from my Surface Pro 2

Booting from an USB/DVD with a Windows 10 ISO, removing the disk partitions, clean install Windows 10 from scratch on that disk, that's the true "clean install"

So, a reset of Windows doesn't delete any non-factory partitions? If so, that's the only difference in the end result. If it does, then the end result is the same; Windows system files and settings back to their original configuration and every other personal files/settings removed. Posted from my Surface Pro 2

That's exactly what the reset does, except the install media in already in a dedicated partition

Firstly, if you don't have a full W10 install, following the above procedure would re-install an older version of Windows 8.x as that's what would be on the system restore partition. "Clean" is considered wipe the drive and do a completely fresh install of the OS, keep nothing from before. New to computers?

Wasn't the case with a friend's HP Laptop that I upgraded from Windows 7 Ultimate to Windows 10 Pro. After the upgrade, I used Windows 10's system reset function and everything was like a clean install of Windows 10 Pro (x64-Bit); only 15GB of C: Partition used + the manufacturer's recovery partition (containing Windows 7) remained. I wouldn't want to remove the Manufacturer partition unless I needed the extra space. Posted from my Surface Pro 2

Then it wasn't really a clean install, but that's great everything is working well for "your friend"... ;-)

End result is the same, unless you desperately want to get rid of Manufacturer's partition, in which case, you simply use the built-in recovery partition mover. What's not clean enough for you? Posted from my Surface Pro 2

The ability to perform a system restore to W10 instead of W8.x

When you use the reset option in W10, it re-installs Windows10, not your previous OS.

If the W10 install was done as a Clean Install, you're correct -- if not, you're wrong. Always best to read and fully understand what you're responding too -- less embarrassing for you that way ;-)

A reset via Windows 10 actually does reset to Windows 10, that's what it did on my friend's HP laptop. Windows 10 doesn't use the recovery partition to do the reset. Always best to have experience of what you're talking about, less assumptions making you look like an ass as you try to sound like a smartass :-) Posted from my Surface Pro 2

Absolutely it does. A system restore however won't, that is unless it's done from a device that had a proper clean install of W10. Thanks though for stopping by, say hello to your 'friend' ;-)

I have as Surface Pro 3 that comes with Windows 8.1. I upgraded to Windows 10 in the first of August last year. This spring I tried the reset option in Windows 10, and when it was finished, I had a fresh Windows 10 intalled.

it seems that you're wrong, the reset option in windows 10 will always reinstall windows 10.
to get back to the original os on your pc you need to boot from the recovery partition, or if you didn't remove windows.old, windows 10 could also roll back to your previous os...
Always best to understand how windows 10 works -- less embarrassing for you that way ;-)

seems that you're confused about the "remove everything" and the "restore factory settings" option, the former will reinstall windows 10, and is available on all pcs with windows 10, and the latter will only show up if there's a recovery partition and it will reinstall the original os. if you want sources, here's the official microsoft page on this matter: http://windows.microsoft.com/en-nz/windows-10/windows-10-recovery-options

@snworf, removing a OEM recovery partition is not needed for a clean install. Yes I get it, semantics but for most a disk wipe is redundant hence why a clean install is referred to basically a O/S partition format / delete+create+format :P.

What about formatting and installing via the media creation tool? Would that count as clean?

yes, if you boot from the usb or other media created with that tool you can completely format the hdd and then reinstall windows

How about making it so installing/upgrading Windows plays nicer with grub bootloader for those of us who dual boot with Linux? Every time I've to boot into live usb to reinstall grub.

had no issues with grub with any upgrade before, (re)installing the os however, i don't think that will ever change

This is in fact needed more for Win10 Mobile than the desktop. Having to download a 1.6GB image of Win 8.1 for phones, then upgrade to Insider Win10, takes hours. Much longer than it does for desktop. As an aside, I"ve often wondered, if Mobile had this tool from day one, to clean install the OS, how much better filtered the telemetary feedback, would have been for those in the Insider testing rings.

There was a tool posted on xda a while back but it looks like all you need is wdrt & an image from http://forum.xda-developers.com/showthread.php?t=2515453

Yeah Navifirm+ used to make it piss-easy to find your ideal image (once you do some reading-up on how to understand the naming conventions -stayed pretty much the same since Nokia days), it's been broken for a while now but lumiafirmware.com mentioned in that tute is almost as good. WDRT doesn't allow flashing of curated images (not everyone needs or wants to go that route), but there's some CL tools tied into WDRT/Other which cover that role.

Hopefully this will mean additional language options for ISOs. I particularly want to see an EN-AU option.

I totally agree when I comes to the window phone recovery tool having to download the 8.1 image every time is madness they should have made it you can set a directory to permanently save the 8.1 image for later use and add a open image button. I guess they done it that way so people not on the insider program wouldn't be able to use the tool to load there phones with leaked insider builds they could download from 3rd party sites.

You actually can. I set a custom path to my external hard drive and keep the backups of my phones in there. It will look at the location of the backups and compare it to the ones in the server. If it's the same it should use the saved image This was posted in a pineapple under the sea.

It will be interesting to see how this works, since I think it's already pretty easy. The hard part is reinstalling all your legacy apps, which will probably still be the hard part.

I think I'll make a clean install of the next insider build This was posted in a pineapple under the sea.

i didnt have call record option on my device lumia 540
dont knw why it is

Great, Next give us the ability to purchase windows 10 on a USB instead of the disk?

http://www.microsoftstore.com/store/msca/en_CA/pdp/productID.320386900?tduid=(84fe277297a8d196db52b7e86bf277a4)(240780)(2316686)(SRi0yYDlqd0-KjH3KWNvTYKvy_i4003uSg)()

No satirial editoral today?

Something to look forward. Great feature to have

A problem for those who have a digital entitlement free windows 10oem upgrade.. Not an easy procedure for the average user upgrading from previous as windows doesn't let you reset either.. You have to download the exact same iso again using media creation tool and that too if your net disconnects u have to start from the beginning again only alternative is using browser developer mode of ie and download from ms servers the exact same iso for a clean install

Just make an integrated app for the task or an option to make a recover media like we had in windows a long time ago

Maybe this will help with my wife's Windows 7 PC. Somehow it got corrupted - permissions are all messed up among other things. When I tried to reinstall Windows, even with clean install, I kept getting error messages that stopped the process. Didn't try formatting the hard drive and doing a clean install, but might try this once this tool is released to the general public.

Try backing up the user folder and add a new user to force new profile creation, helped me multiple times Posted via the Windows Central App for Android

I keep a toaster around for this now, pop out the drive, throw it into the toaster and format it, pop it back in and its done. It's a ThermalTake with slots for both 2.5 and 3.5 drives.

Then there would be me, trying to test this with my old laptop.

I cant upgrade my tablet to 1511, since I only have 4GB of storage available, tried using microSD of 32GB but installation fails.
I hope this tool can be used, since I want 1511 windows 10 instead of vanilla windows 10 Posted via the Windows Central App for Android

Please fix it so that when I do a clean install on my main drive all my files on the backup drives keep the same permissions. It was a nightmare having to redo permissions on a entire 3 TB drive. I can't see that the average user would even begin to figure that out.

The issue with this request is you're not doing a clean install anymore. You're trying to save the SSID of the existing user account, which can be problematic.

That's a good and nice feature that should be provided by OneDrive using a propietary binary format database which stores your folder permissions on all your drives. Lets add this as a nice to have feature for OneDrive!

Sounds good, hope its more stable than it is right now.

This is what we expected on day 1.

I hope this includes a way to reinstall purchased programs because this is the one roadblock to running a full install. Would be nice to have all the purchased software keys saved securely in Windows and have the programs install fresh directly from either Microsoft or the vendors. Simple upgrades to the latest version of OS inheret all the issues and problems from the previous install. This would also allow for a full refresh for each major OS release essentially giving users a fresh clean install free of any problems that slow and hinder the system.

What about of my Lumia 920??can someone please tell

It's not that hard with the Media Creation Tool, they just have all sorts of wording to go along with the tool that implies that it is not possible to do a clean install of Windows 10 with it.
Windows Central Newsletter
Get the best of Windows Central in in your inbox, every day!
Thank you for signing up to Windows Central. You will receive a verification email shortly.
There was a problem. Please refresh the page and try again.