Microsoft working on FYCPT, a Windows Phone game controlled by the Microsoft Band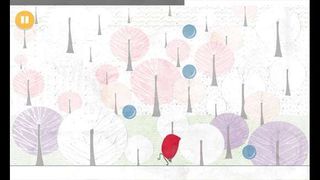 Microsoft is developing a Windows Phone 8.1 game called FYCPT, which requires the use of the Microsoft Band fitness wearable to control its character, a paint drop.
As first reported by MicrosoftInsider.es, the FYCPT game shows up in the Windows Store under an Internal Beta Account, which means that it is only meant to be downloaded by Microsoft team members. However, the site managed to access the game for a quick video.
FYCPT players rotate their wrists while wearing the Microsoft Band to control the paint drop so it can avoid being hit by water drops. In another part of the game, moving the hand up and down while it is closed in a fist causes the drop to move up and down so it can push up a rock on the other side of a see saw so it can hit flying objects. Finally, moving the arm with an open face hand controls the drop through a Flappy Bird-style flying game.
There's no word on when, or even if, FYCPT will be released to the general public.
Just a guess, but given Microsoft's past behavior I'm guessing it will be compatible with the Apple Watch and Android Wear as well :-).

Well so long as Android Wear and Apple Watch have the necessary sensors then it's possible.

I hope they finish it. I wish more developers made Band games. Posted from Windows Central for Windows 10

Doubtful that'll happen till w11

Well maybe it's not as cool as a Microsoft game but there are UWP band games that this site didn't even review (called Horror Fists For Band): https://www.microsoft.com/en-us/store/apps/horror-fists-for-band/9nblggh...

Similar to dumb ways to die, but with only 3 levels! Posted via the Windows Central App for BlackBerry Passport

If they brought Xbox achievements to Microsoft Band, that would be badass. They need to bring Xbox SmartGlass to Band for sure.

If they were heavily debugged unlike gfwl/w/wp sure that would be great

Kinda cool actually. I like to see a boxing game for this, well, one-handed hitting I guess.

It's already there in the store "Horror Fists For Band": https://www.microsoft.com/en-us/store/apps/horror-fists-for-band/9nblggh...

How on earth can the band know whether you make a first or an open face hand?
Windows Central Newsletter
Get the best of Windows Central in in your inbox, every day!
Thank you for signing up to Windows Central. You will receive a verification email shortly.
There was a problem. Please refresh the page and try again.