Microsoft's 20th annual CEO Summit was held this week, but it's still super secret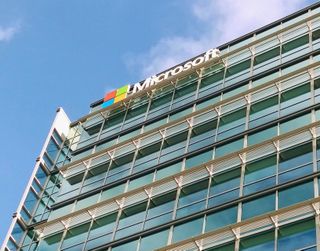 Microsoft held its 20th annual CEO Summit this week in Redmond, Washington, but as usual the company is keeping most of what's discussed at the event a secret. It began on May 10 and will wrap up sometime later today.
Microsoft's bare-bones webpage for the CEO Summit (opens in new tab) just links to a sparse FAQ page. Here's what it says the event is all about:
The FAQ page has a brief list of some of the over 130 CEOs that are attending the summit, including Warren Buffett, Netflix's leader Reed Hastings and more. It also posts just a couple of topics under discussion at the summit:
Microsoft won't be posting any videos or pictures from the CEO Summit, so the mystery of just who will be there and what they will be talking about will have to remain a mystery.
Windows Central Newsletter
Get the best of Windows Central in in your inbox, every day!
???? Please don't think I'm being pedantic, but was it necessary for this 'news'? I'm a bit miffed to be honest..

I read all the news on here, but, maybe I'm wrong, this one was empty apart from the CEO meeting happening. Still, with MSFT, any non-destructive news has to be good news, and anything that doesn't lead to the doom-mongers shouting louder than the rest of us, has to also be good.

If you wait five minutes there will be more news. Hopefully something to more your liking.

I do read all the news. This one just felt empty. Ho hum, as you say, where's the next bit of news. Hopefully a new insider build for mobile!

Either today or tomorrow! Windows Central Universal Application for Windows 10

It s super useful!!! If we discover where the secret meeting is, we can go to throw eggs to the "CEO" who killed wp, we all know who is :)

Does Alex Jones know? How did he miss this opportunity? Seems like a tech Bilderberg group. Joking aside, honestly, I take it the Snapchat CEO was sat at work wondering why his inbox wasn't as busy as usual.
Windows Central Newsletter
Thank you for signing up to Windows Central. You will receive a verification email shortly.
There was a problem. Please refresh the page and try again.