Microsoft's Bing team predicts the winner of Super Bowl XLIX and other 2015 events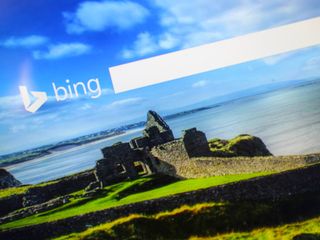 (Image credit: Windows Central)
Microsoft's Bing Predicts team has decided to offer up their prognostications for a number of 2015 events and trends, including their pick for who will win Super Bowl XLIX.
Bing has been offering predictions for a number of events this year, including the 2014 US elections, the World Cup tournament, and More. Today, Microsoft launched the Bing Trends site, with its picks for a variety of subject that it thinks will happen in 2015.
So who does Bing thing will win the NFL's Super Bowl game in 2015? It's none other than the New England Patriots, who Microsoft claims will be victorious over the Green Bay Packers. It also believes Boyhood will win the Golden Globe for Best Motion Picture-Drama, and Beyoncé is its pick for winning Album of the Year at the Grammy Awards.
As far as trends in 2015: Microsoft predicts turtlenecks will stage a fashion comeback next year. And what about the big food trends in 2015? Microsoft has this prediction
What are your predictions for what will happen in 2015?
Source: Microsoft
what happened of Microsoft and real Madrid partnership. waiting for their commercials with Ronaldo.

What happened to people being able to stay on subject of an article?

You must be new here./s This is par for the course. Unfortunately.

If a few years is new then I guess I am.

McLaren gets released w/ a Charging port up top, audio port at the bottom, Landscape support, 50MP OIS cam, 2 Gigs of Ram, 64Gigs of mem +SD card please.

And that has to do with the article in what way? Get over it, McLaren is dead.

Bing predicted McLaren wouldn't sell well, so MS killed it

Either you didn't read the article, or you did, but suffer from short term memory loss. I'll help you out buddy. The last sentence in this article asks "What are your predictions for what will happen in 2015?". After reading the question, I decided to reply with MY predictions for what will happen in the year 2015. Never did I expect that I would have to explain myself but I hope you refer back to this message next time you post a comment that has nothing to do with the article. Happy Holidays!

Ewww, charging at the bottom and audio jack at the top please. Thank you.

I got new update now on my lumia 1320 i guess it is denim update

Hope my 1520 gets it soon!

You'll never get it, Bing predicted it.

In the one country that matters and influences the rest of the world. Russia tried to stand up to US, now their on the ass. We don't even need our military half the time.

We are talking about denim update :)

I hope they're right!​. Go Pats!!!

I'll 1UP you all day for that comment! Go PATS!!

Wooh same! Hope this is right!

Pats suck! Brady sucks! Screw the Pats!!!!!!!!

+1000 This is one prediction I hope Bing fails miserably.

Not gonna get to into it on here. But what is your evidence that the Pats and Brady suck?

My hate for them burns deep as a sports fan. And the fact that they have lost the Super Bowls post Spy Gate. They haven't won the meaningful game in 10 years. They suck

Actually I'm a Rams fan. Ever since that Super Bowl, St. Louis has gone down the tubes. Thus my hate for Tom Brady and his perfect hair

I still don't know how anyone can hate a sports team, lol (unless they've actually done something to you personally). I aslo don't know how anyone can hate Brady. He's been one of the model players for the NFL Also, the whole Spygate thing was so overblown and is far from the reason the Pats have not won SB.

Lost 2 Super Bowls by the luckiest lucks of luck for the NYG. How's it like being a Raiders fan ?

Read my comment above. I'm not a Raiders fan

The NFL prediction is strange considered neither team will make it to the super bowl

Hahaha. I want to agree with you on this. Go Saints!

Seahawks repeat. Everyone knows that. LOB anyday against Brady...

Nice.. I say the Lions make it there with a healthy Megatron

Agreed, love the comment GO HAWKS!!!

Text me when Bing can predict the mega millions lotto numbers

Bing predicts you'll be one lonely @ss with no texts ever.

If only the Saints had played better this year! I still have my fingers and toes crossed. Who Dat Nation will never give up!

Falcons will be happy to put you guys out of your misery this Sunday.

I'm disappointed in the saints and falcons this year. Both teams need to fire their defensive coordinators after this season

I agree with you that something needs to happen but Saints Coordinator Rob Ryan has been awesome. Him and Sean Payton just need to hug and make up and both light a fire on the team. Biggest disappointment is Graham this season.

After the packers performance against the Bills.... I'm not so sure they'll make it that far.

One can only hope they fail badly.

Luckily that Baaaaaad man and the Packers don't have to worry about an AFC team until the big game. And we all know the Buffalo Bills won't be that team.

Every team has to have that gut punch moment during the season. It'll say alot about the Packers how they respond

Go Pack Go !!! Titletown USA needs more trophies, after all it is named after us.

Packers should be very worried about Seahawks winning #1 seed. Packers vs. Hawks in NFC championship in Seattle would suck for them.

Turtlenecks? Is that a nod to Steve Jobs?

Hawks/Broncs repeat. Seahawks win.

Pfft! They Spelled Dallas Cowboys wrong! ;) Also the Packers would never loose to the NE Patriots! (I also don't know much abotu football other than I like the Cowboys, Green Bay and the Eagles).

They didn't get The Voice right.

None other than New England huh? Funny how everyone hates on them and calls them cheaters and dirty until there's no way you can really deny they are going to the superbowl.

Generally, Bing Predicts does an ok job predicting games, but here, they're just way off. See: http://www.bing.com/search?q=NFL+Playoff+Predictions&FORM=SBRS03 This lists the Philadelphia Eagles as the projected #2 seed, and the Packers as the #1 seed in the NFC. This is actually impossible. The Eagles are statistically eliminated from the top 2 seeds, and the Packers currently have a 8-16% chance at the top seed (highly unlikely). See: http://www.footballoutsiders.com/stats/playoffodds Or http://fivethirtyeight.com/features/nfl-week-16-playoff-implications-when-things-start-to-shake-out/ Even so, Football Outsiders does support the conclusion that Pats are the most likely winner.

The Patriots and the Packers? This is one time I'll be rooting against Cortana.

When your a packers fan but live in new England .....

GO UFC ....oh this is the sport with spandex and pads my bad

Yes, Brady and the Patriots. Turtlenecks, maybe. I can see ppl who've embraced the geek trend going for a more clean, sophisticated look. With their coffee and iPhone, a turtleneck will give a more unified, robotic, socialist look to society. Ha.
Windows Central Newsletter
Thank you for signing up to Windows Central. You will receive a verification email shortly.
There was a problem. Please refresh the page and try again.