Microsoft's developer tools head 'Soma' Somasegar to leave the company after 27 years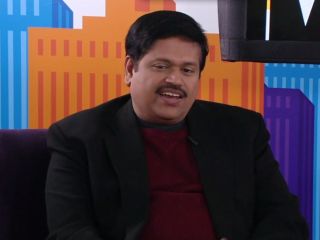 One of Microsoft's most well-known and long-standing executives will be leaving the company after 27 years on the job. Microsoft Developer Division Corporate Vice President S. "Soma" Somasegar joined the company in 1988, but will be departing soon, according to an internal company email.
According to ZDNet, Microsoft is still working on plans for Somasegar's successor, but plan to announce that person sometime in the next few weeks. There's no word on why Somasegar decided to leave Microsoft at this time, and there's also no information on what he plans to do next.
Somasegar worked on several releases of Windows at Microsoft before he moved over to lead its Developer Division. He helped to release new versions of Microsoft's software development tools, such as Visual Studio. The latest version of those tools, Visual Studio 2015, was released in July just before the launch of Windows 10.
Source: ZDNet
Windows Central Newsletter
Get the best of Windows Central in your inbox, every day!
Wants more time to play with his new surface book and Lumia 950. Not to mention the band 2. It's like winning the world series. I'd probably retire too.

Actually Microsofts developer tools are second to none... Visual Studio, SQL Management Studio etc.. are by far the best environments I've worked in...

MS dev tools(VS, SQL Server,..) are in different league.
Recently I've been using Eclipse/Aqua Data Studio/ Sybase. Real pain. Productive dropped massively.

Most contracts don't allow the person to go to a competitor for a set amount of time.

So is this a good thing or a bad thing? I feel like I've heard bad things about him from mini MSFT

It's probably a bad thing but it really depends on who replaces him. Visual Studio 2015 is outstanding and in fact they've all been fantastic since 2012, older versions were great too but since 2012 it's been a whole new ball game. This all happened under his leadership so he's done a great job, however, the next guy to take the reigns might do an even better job so it could work out good.

A wood does not make a forest. I am sure the development is a team thing. The team lead shows directions, and motivate to reach the goals.

This is part of the new Microsoft. New blood everywhere to help push the company. I do like the current development tools, so he did a good job though.

After 27 years, if he ready to y relax. Congrats to him, I wish I could retire already and just have some fun!

It's only natural. Everyone eventually leaves a company after some time, even most company founders eventually give way once they believe they are getting on in years, or they just want to try something else.

He's an Indian. Nice one here.

Sure he must retire now thank u sir

Well, I may have just heard this man's name for the first time, but the direction he took Visual Studio made my life a whole lot easier for developing for Windows platforms.
I'm forced to develop an app in Android studio in my class, and it's absolute hell. Thank you Soma!

I know the feeling, have tried pretty much every IDE out there and nothing even comes close to comparison. C#, XAML, Visual Studio, Azure and Windows 10 rule the world.

Wishing him all the best for his future. Hopefully if he plans to start a company of his own, i wish it still has close ties to MS.

Why do all Indians have a cheesy mustache? And it starts when they're 11 and in a spelling bee

I think it's awesome! I just turned 41 and I still can't grow a worthy patch of hair on my face, and now the stuff on top is really thin. Now, if I do let it grow, I get some funky multi-colored with patches of grey. Soma is inspiring in more ways than just what happened to VS through his tenure.

Being an Indian, is he coming to India for #Digital_India? ;)

Okay... So, Scott Guthrie, Bryan Harry, or one of the gals, that were present @VS launch?

I would say Scott is in the best position to take the lead right now. Whatever happens, I really hope they don't get someone from outside Microsoft, that would end in tears I think.

The source link points to channel9

Wherever he goes, I wish him luck. Thanks for what you've done for us.

He has done a great job in my opinion. I use MS development tools every day and they are top much in the industry. Hopefully the change will be refreshing for the group and not overly disruptive.

Pretty sure I saw him in a porno once.

Visual studio is great but lately it crashes so many times, I moved my environment to dream viewer for $

Pirated by other company maybe.

Hey, 27 years is a great legacy. Hope he'll get to chill or something. VS15 is great!