Microsoft's Julie-Larson Green is now in charge of its Office apps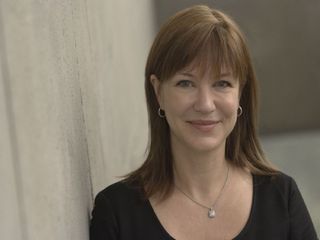 Julie Larson-Green, who has worked at Microsoft for some years in many different roles, has been named as the new customer engineering leader of the company's Office apps. Larson-Green will also continue to serve as chief experience officer for Microsoft's services group, which includes products like Skype, Bing and OneDrive.
Microsoft stated that Corporate Vice President Kirk Koenigsbauer, who previously was the leader of the company's Office client and services business, will now be the head of marketing for Microsoft's Applications and Services Group.
Larson-Green has a long history at Microsoft. She worked on leading user interface design for the Office apps before moving to the Windows team, under its then leader Steven Sinofsky, and worked on Windows 7 and Windows 8. After Sinofsky departed Microsoft in 2012, just after Windows 8's launch, Larson-Green was named as the leader of Windows engineering. She was later named as the leader of Microsoft's devices division just before her current gig.
Source: ZDNet
Is Julia White still with Office? Now they have Julie and Julia...running Office on both fronts! Jules of Productivity lol =p

Congratulations, Best Wishes.

So I should tweet her about how useless Office apps on Windows 10 mobile are too me?
I can't open (much less edit) about 95% of my Excel & Word docs because they are protected or some random error... guess where they do open just fine - my iPhone. SMH

Dude she just joined the team and still there are bugs that are needed to resolve

Sounds like a crypto malware or something - never heard of this otherwise

It's not malware, you can protect workbooks from editing. Even individual cells.
The spreadsheets are made and function just they're suppose to... everywhere except Windows mobile.

Great stuff, I always liked JLG and feel she got tarred unfairly during the Synofsky era. They both did great things for Office (and Windows), and iirc JLG had a lot to do with the ribbon interface, right? She's a good choice to get Office pushed into the next level, and hopefully we'll see her get some more airtime as Windows has become a bit of a boys club again since both she and Tami Reller put out Windows 8.1.

I've always liked the ribbon interface even though it gets blasted by old timers. But if you auto hide it you get both screen space and ease of use.

Congratulations and good luck . Posted via the Windows Central App for Android

Why someone would put a woman as a leader it's that because"women's always right"? Then we man should make something!!!!!!!!

Maybe she'll add OneDrive to File Explorer and get rid of the OneDrive app

She doesn't look very pro windows phone to me. Hopefully she is though and I wrong.

Here's one that needs to be shown the door.

Maybe a Delve app for Windows mobile. Need soon
Windows Central Newsletter
Get the best of Windows Central in in your inbox, every day!
Thank you for signing up to Windows Central. You will receive a verification email shortly.
There was a problem. Please refresh the page and try again.