Missing unlimited downloads on Nokia MixRadio on Lumia 630? You're not alone!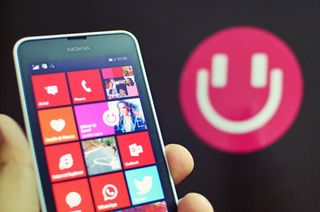 Nokia MixRadio provides ad-free music streaming and DRM-free downloads on Nokia Lumia devices. If you've bought a Lumia 630 already or tried a device somewhere, you'd have run into an issue with Nokia MixRadio.
While Lumia 630 comes with three months of unlimited music downloads, if you head to the Store on MixRadio, you get an error message - Downloading songs or albums is no longer possible but MixRadio has 100's of hours of free music mixes ready for you to enjoy.
I quite panicked fearing changes in the service and if the unlimited downloads have been pulled off. However, I checked with a Product Manager in the Nokia MixRadio team at Microsoft and learnt that there's some technical issue with unlimited downloads at the moment. The folks are working on it, and it will be fixed soon. Once it is fixed, you should get to see 'Activate subscription' option just below sign in. You can then activate your subscription and enjoy unlimited downloads.
The issue only affects the Lumia 630 devices, and the Store works all well on other Lumia devices. Let us know in the comments if you've hit the same issue, or if the Store works for you.
Get the Windows Central Newsletter
All the latest news, reviews, and guides for Windows and Xbox diehards.
The same is happening with my Lumia 620

What is that mark on the top of the Wi-Fi mark. I have a windows phone 8.1

May be its internets tethering...

You mean on top of the bars(cellular connection). It is a 1. This phone is dual sim. Which means you can put two sim cards in it. If there were two sim cards put in there would be two separate bars( one with a 1 and the other with a 2)and the thing to the right of the bars and to the left of the WiFi means there is no 2nd sim card put in

No the arrow on the WiFi bars. WiFi tethering is totally different icon.

The arrow you see on the Wi-Fi icon means there is activity on Wi-Fi http://www.windowsphone.com/en-IE/how-to/wp8/calling-and-messaging/what-... WiFi connection is being used to transfer data. Depending on your mobile operator, you might not see this icon when a WiFi connection is being used to transfer data. This icon only appears on phones that have Windows Phone software version 8.0.10501.127 or later. See How do I update my phone software? for more info on updating your phone.

With my L1320 as well... Based in India

XBM???...... See, I knew it would be in its current "not up to par" state by the time WP8.1 was officially released... SMH...
....................
MS has this weeks update left to save face... I hope they do it up rizite❕❕❕

Just how many times will you edit your comment?????!!!!!

yeah, i hate to say i told you so but everyone using the "its a developer preview" excuse to accept a poorly performing music app are all eating crow right now. :P

They will update it over time. Or so I hope xbm is starting to piss me off.

Are you using the old player?.. It works a lot better...
..............
http://www.windowsphone.com/s?appid=3faa2f9e-6b8d-440a-bb60-5dd76a5baec1

Only problem with that is it wont play my cloud collection and I mostly use that. So I need to put up with the black screens and 3 minute waits to load my artists. And the bloody resuming screen when I unlock the phone to change albums...geeze the new app sucks so much. Ha... I do use the old app to check new releases though. Cant believe they removed that from the new one!

I know.. It's very annoying.. If you're using a 1080p device the new app isn't optimized for that resolution, so its very blurry.. That's super Annoying❗❗

I know but I always give them some time. Besides the old player misses core functionality. Then again when I open xbm and I see it constantly loading... Well lets not go there.

thanks a lot..!! you just saved my music collection from ending up unused...!!

I know❕❕ ... Once I saw the first update I knew it wasn't going to be worlds better by the time the 630 came out...
....................
So, WP8.1 has a less than average music experience after all.... But, something keeps telling this weeks update might be a little better.. I just feel it!

They should've fixed that or just ported some of the code from the old player. I don't know why they are making us suffer their mistakes/changes. We loved Zune why did they change it?!

Zune wasn't based on a architecture that would allow MS to make it work similar to IE11 on W8, and WP8... The goal is synergy between devices... The old WP8.0 app wasn't even capable of doing what MS wants for XBM...
..............
So, now the experience sux, but in time it should greatly improve, and be way better than even Zune... Evidence? Notice that the new app is a universal app, sharing code with the XBM app in W8.... MS has been working on the code for the app, the part we don't see, and now they are actually working on the UX.. But, we ask why so late? And, why isn't it ready for the release of WP8.1? The awnswer to that is MS had to prioritize, and get WP8.1 finished, and out the door.. The team that was working on the new app was obviously stripped, and put on other more important projects to finish 8.1... Think back when the new app first came out.. It sucked, but we saw nothing in the form of updates,or news, about it.. That's because it was put on hold.. So, after 8.1 was RTM'd the team reassembled, and began back working on the app.. This is where we are today, and we're looking forward to the third update to the app in about 5 weeks... Basically, what MS decided to do with WP7x going to WP8x is exactly what they are doing with XBM on WP.. It's all about what's going on with W8... Starting over with WP8.0, and the new XBM app kinda sucks because it seriously slows down "progress" but it was the right choice as far as MS being able to scale WP even further than before... Don't worry, one day soon the XBM experience on WP will be excellent.. It's imminent, but it sucks waiting for it to happen.

Happening to me too.
Not able to download.
India.

You can't download India? Have you tried Here Maps? There's a lot of people in India. Do you have an SD card?

You mean Here Maps?
Still living in the past I see....

can't u see the full stops. smartass

It's a period over here in the United States. However, nothing of what he wrote are sentences. It should be: "(It's) happening over here." and "(I'm) not able to download, (here, in) India."

Ignore NIST... He's gone mad since WP8.1 came out... He'll be on this sugar high for a few more months..

I shall not be ignored! HEAR ME ROAR!...............meow.......ahem.........Grrrrr!

NIST!!! I know I'm off subject, but do you have a 1080p device?

For some reason it won't send my messages... PM me your Email address..
.................
I was gonna say that one of the things that make the XBM app seem horrible is how it renders on 1080p screens... How does the resolution look on yours? Sharp, or blury?

Done. Hey Jay can you make the "Messages inbox" tile in Forums pinnable to the start screen?

Nokia Music Unlimited Subscription is only for Indian market and will only work on phones running an Indian Country Variant firmware. Also if you previously owned/used a phone with this subcriptin active you need to get that IMEI removed by contacting Nokia Care as you can only use the service (linked to your Nokia account) on one phone.

See... Told you to chill..:-o

Huh? I don't understand why I have to chill?

Learnt? I can't complain though I graduated from Riverdale high school here in ft Myers Florida and there's not much I learnt from going to that school either.....you'll be fine!

FL just straight up sucks.

Learnt. That's how they say it in the mountains of Georgia.

Same with my newly bought Lumia 1320

Same for Lumia 720, as well.

How else can I recharge my MixRadio subscription? I've been on the Oxigen.in site and tried thrice with no luck. Done it successfully in the past. Anyone know if an alternative?

Same here with my lumia 820..unlimited downloading has stopped..getting the same error

I am using l620 and facing same problem...

We want mix radio in Ghana

This happens when I search a song via shazam. Else, whenever I search song in Nokia Mix Radio, it works. No issue.

Same happing Lumia 625 india

I had this problem once. Later I found that I was logged in with the Microsoft account and not the Nokia account. The subscription was with my Nokia account, so was unable to download. I had to delete the account and create a new one with the Nokia account credentials. Then it worked for me. I have a Lumia 820 with Windows Phone 8.1 Developers Preview running on it.

Oh is it so... Lemme try your trick

I tried with old nokia account...no luck

Try uninstalling the app. Reinstall with the Nokia account to which the subscription is tagged. I'm sure it will work. Worked for other persons. See post below. Good Luck

Same with my Lumia 1320 also

I can't update, download or stream any mixes either on my 920 lol.

I have 3 months subscription which is already activated on my Lumia 520,I added the same nokia account to my other Lumia 820. I encountered the same error on 820,I thought it was due to the fact that I already had the unlimited download feature activated on my Lumia 520.

Yes its device bound.. Nokia recommends using different id for different devices

I'm paying for xbm if I can pay cheaper to get unlimited downloads? Ah shit...

What is that mark on the top of the Wi-Fi mark

Is Nokia Music freepass bound to the phone or an account? Im thinking about buying a used Nokia windows phone, will the Nokia musicpass be used up, or will i be able to use it?

It's bound to both your Nokia Account and the phone IMEI. If the phone has been used for a NMU you need to have it cleared by Nokie Care before you can use it for yourself.

Thanks, and they will do this, even though I buy it second hand?

DON'T touch the offline mixes.....i you do it I'll kill you.

And I'll lend you a gun :-)

Lumia 630s advt where is that?

Hi Abhishek Bakshi
Can you dig out some info on MixRadio+ availability in India?
And when are they going to provide high bit rate download from phones? (as of now, with the unlimited download subscription, if we download from phone app, it downloads the low bit rate versions, as opposed to PC app, which downloads higher bit rate versions.)

Does the PC app still work?

Apparently that's not working either since today. Bad luck.
Now, It tells that you can only download from mobile.
Don't know what they are up to.

https://i3.oximall.com/sbi/oxigen/index.aspx

I use Oxicash Wallet to recharge my Nokia MixRadio subscription in India.
http://www.oxicash.in/recharge/nokia-music.aspx
One word of caution though, the site says that it will send the redeem code via SMS but it never does. Instead you should use the code from the payment receipt after successful payment is made. Don't close the window or else you'll lose the code forever!

Even I am Facing the same problem .My mix radio subscription expired on jan 16th 2015. I cant even buy voucher codes. As of now the mix radio app is updated and no option to subscribe at all>>!! No option to download..... When will they Fix it....??????? Anybody any solution....!!!!! Plz.........

Just 3 months of unlimited downloads :| what happened to the 1 year unlimited subscription which used to come before with new handsets!!

same issue with my 720 too. Sad. It should have been fixed by now. :(

Alternative. Thanks Ghatak. Just uninstall MixRadio, Delete your Nokia account. Re-Setup your Nokia Account. Download MixRadio and you are all set to go.

Good to know my suggestion helped atleast somebody.

Please explain this . How is Nokia's mix radio team under MS .. ?

Because it was under the "Services" part of Nokia's "Devices and Services" division. That's how.

Does this app give free access to music library or is it a paid service? Thanks

Even I have ppurchased a 3-month coupon and fear it'll go waste! #Lumia720 #MixRadio

I m facing the same problem in my 520 too, since 5 days i don't have any download where i trying again and again.

Same thing happened in my lumia 625 which is updated to wp 8.1

Hi, the music files(mp3) downloaded from mix radio fails to open on PC/LCDTV. Message thrown up says CAN'T PLAY with error code C00D002F(C00D0026). Can anybody resolve this? Thanks

Ya with my Lumia 630 too!it says contact your service provider

SO has anyone found a workaround yet? reset my lumia 920. restored it back. installed all apps back again. signed in again into nokia account through mix radio. downloads not working yet. then bought a subscription code for three months. but the app doesnt seem to be accepting any codes too. wondering what is up with it? maybe microsoft IS trying to kill nokia services afterall.

Hi, I hvae Lumia 630, and the issue im facing might be very rare. When I open MixRadio, it says "resuming" and then exits. I'm facing this issue for past week. Can anyone help.on this? Regards, Varun.

The same happened to my Lumia 525 which i bought in March, 2014. Per CSR(Customer Service Reps.), I have to change my email ID to microsoft email Id (@hotmail.com) .I did but all in vain. I've replied to CSR via mail & expecting promt resopnse Vinil

Dear friend... I ve found out the solution... U must use the same first account u used wen u began using Mix Radio... Tat account is only provided with the license to download unlimited music.... Try tiz n reply if u find any othr prblm
SREEKANTH A S

I am not able to download songs... what to do..??

cannt download songs on my L625..what to do now...???

I had a lumia 620, I was able to download songs through MixRadio. Then I got a 630, which too was fine. Then again I went back to my Lumia 620 and installed MixRadio. Now I am getting the error... when will Nokia fix it?

How to get the voucher to renew my subscription for radio mix? :-(

MicroDoft completely runied the Nokia and they made nokia a big joke and shit.