MixRadio reiterates commitment to Windows Phone as it officially goes cross-platform
One of Windows Phone's most loved services, MixRadio, today officially goes cross-platform with the launch of its iPhone and Android applications.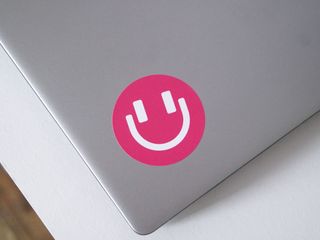 But in both its press presentation and in conversation with Windows Central in recent days, the company wishes to stress its commitment to Windows Phone and Windows at large for the future. And that includes remaining pre-loaded on all new Microsoft Lumia devices.
We first heard all of this back at Mobile World Congress when we first heard about the new apps. Back then the MixRadio team was keen to stress its continued support and development for Windows Phone and into the future, Windows 10. And none of that has changed.
The iPhone and Android apps are brand new and as such have some new features, like an extended "my mix" (you'd know it as "play me") and a new design. There are still plans to add these features to Windows Phone in the future, though no timeframe is currently in play for that. The two new apps share a common code base, developed using Xamarin, while the Windows Phone app does not at this time.
Microsoft still loves MixRadio, and MixRadio still loves its millions of Windows Phone customers around the world. As I was told in a meeting with them last week, "we'd be foolish to abandon our millions of loyal customers who helped us get where we are today." MixRadio will continue to be pre-loaded on Lumia until such a time as Microsoft says otherwise.
The future is bright, too. MixRadio wants to be everywhere. That includes other platforms, but it also includes the opportunities Windows 10 opens up. No-one is saying Xbox right now, but at the same time, no-one is saying no to Xbox either. Paid subscriptions will also come back at some point in the future, too. Right now there's still work to be done as the company transitions out of its Microsoft ownership, but rest assured, it'll be back. As such, the iPhone and Android apps are currently only free and ad-supported.
The message is clear. Don't worry, MixRadio still loves you and will be around for a long time to come doing what it does best. It's just going to be doing that in a lot more places from now on, and we wish them every success.
Richard Devine is an Editor at Windows Central. A former Project Manager and long-term tech addict, he joined Mobile Nations in 2011 and has been found on Android Central and iMore as well as Windows Central. Currently you'll find him covering all manner of PC hardware and gaming, and you can follow him on Twitter and Instagram.
Hmm.. I guess we're not their priority anymore :/

MixRadio isn't owned by Microsoft anymore. It has to go out and make money for its new owners.

Reference removed. That's what I wrote down in my notes...I'm not adding to speculation on anything.

It was using the Microsoft service HockeyApp. I've been beta testing the Android version since its inception. Posted via the Windows Central App for Android

Well then, why don't they support non-Lumia WP devices, as a starting off point?

On Win10 build 10080, MixRadio is back to Nokia MixRadio...

That's ok. They're not my preferred music service. :-)

Well they were for me in my region, at the moment I have none, so much for xbox music subscriptions , never even considered expanding their services.

There are plans to introduce .! There are -.-

Yep.. Can't even sign in on my new Lumia.. Subscription going to waste >.

You're not currently being charged anyway.

I don't give a damn anyway!

Only thing missing is support for other wp OEMs

Android user can have better quality music for free

Dude, they still love us. It's like we're their eldest son, and iOS and Android are newborn twins. We're all their priority.

Hmm, we will just have to see if they really will keep supporting us :( we have been told this by other developers

You're being negative here for no reason.

Make an article when signing in is possible for
Lumia devices. Only way I can use premium is on the Android version

Incorrect. If you'd read the post you'd see that there are no premium subscriptions right now. On any platform.

Yep. I tried it on my iPad. And yes, I gave up because of lacking of iPad version, can't sign in with existing account and no MixRadio+ subscription. I still stick with it on my Lumia(s) that included the MixRadio+ subscription and my personalized mixes.

And you've been looking for any excuse to hate Microsoft and windows...change your user ID, its quite deceptive.

What, because I've spent hours in meetings with this company and know what's on their to-do list?

Or you just like to come here and be negative despite claiming to be a champion of the platform? Or does the WP in your name stand for something else?

wpkevin shut up and get out of here.

Really? The number of abandoned mainstream apps in the Windows Phone store is approximately equal to the number of mainstream apps in the Windows Phone store. I would say that it is the exception, not the rule, when a quality service shows continued support of Windows Phone. This is a dead platform walking, and you and everyone else knows it.

He has good reason to be negative Posted via the WC App for Galaxy S6

Lol. That's what I thought too!
Posted via Windows Central app for Lumia 940 XL

We are also on cards but after Android and IPhone... Nice.

Needs a new app building. Only a small dev team.

I'm waiting for that moment when they ll say we won't give a damn about wp anymore....would be a nice lie that they made you believe...

Lets hope they don't turn

How about for none Lumia devices... Loved it, but now that I have an m8...

This! They need to release it for all Windows devices.

Sux cant get it on the m8, but luckily I still also use my icon as backup phone...pull it out during parties and let it stream.

Could be me, but I am annoyed to find this 'adware' on my new Lumia 640XL

It's you. Takes less time to uninstall than it does to post your comment.

I find this such BS. If they are so proud of Windows Phone users where they got the platform, it would be the first to get these new UI and features. No matter what. Such crap. Start delivering than promising and sweet talks.

So you'd rather they didn't go after tens of millions of new users so they grow and grow and keep on being awesome for many years to come? Why would they not wait until Windows 10 and do one app?

He's not saying they shouldn't go after those new users. No where in his comment did he mention that. He's talking about updating our windows app first before others as we were the platform of origin for them. He makes sense and many others agree.

MixRadio has to hit the ground hard on the other two platforms before Apple and Google get their respective acts together. MixRadio is better by far than iTunes Radio. Why would they wait until Apple decides to release whatever it's working on with Beats and potentially lose out on a massive new customer base? Elitism doesn't get us anywhere.

Hey Richard, Is MIxRadio available globally on iTunes and Android? On Windows Phone its avilablity is still very limited to less than twenty countries. Isn't this elitism within Windows Phone ecosystem? Thanks.

I agree with you Shiawian 100%. How can younignore your first loyal customers but yet support other platforms with newer features first ? Shouldn't it be the other way around ? Theyr basically saying eventually well get these features..with no specific date. This is sooooooo common on our platofrm its almost a way of life app wise. Were almost always last to get updates while android and ios are updated sometimes twice a month with windows once every couple of months. Not saying they will but this is already a bad move. Idk why Richard is trying to shoot this down as it has happened time and tike again. Its not being negative. Its being realistic. I hope they keep their promise.

@Richard, I'm not saying that they shouldn't go after the millions of other users. I also what to see them dedicated to the Windows platform. In other words you're willing to wait for the new features until the W10 uni app launch? While your friends might be showing off new features to an app that Windows Phone made so big?! No, thank you. I don't know the reason developers are doing this to our platform. I was looking at Instagram last week. That thing is still in beta for more than a year now. While others getting features by the day. No... I pass.
Just be loyal to the one who made you that's all. And is it true MSFT will integrate a iOS and Android support in W10Mobile?

Oh come on why go to our rivals

No, but our os is that small. They have to make money, that's the point of being in business. Relax and be patient, they've made multiple commitments for WP, and at this point it would make more sense to make a new app for W10 rather than rebuild the 8.1 app

No. If they're planning to leave us, they're should leave us.

This is looking for more customers, not a friggin divorce.

Microsoft is doing much more to increase market share. Off course it all comes to market share guys. Be patient. Things will change.
Believe in our kung fu panda. (Microsoft).

I believe in our platform. Only our kung fu panda can fail us.

Off course!
But let's believe in him, until he fails us.

Now that line owns MixRadio,I hope that they will bring MixRadio to Greece.

paid subscriptions for unlimited downloads is all I want. OLD DAYS :)

100%. Sometimes I do hear versions of song I'm like where and when was this released.

Great to see a homegrown app make the jump to other platforms. Hope they have massive success.

Still can't get it on my M8...

What about 3 months unlimited download of music ? is it available in Android & ios version?

There are serious issues with the login in MixRadio. Also, it's now extremely unreliable. The app hangs and crashes very often and after looking at the Android and ios versions of the app, I'm sad that they didn't focus on us too.

The account issues with mixradio are not new. They've been reported before. It's because they have to start again with a non-Microsoft system

Uh oh, doubling down usually means its not going to happen...

Bring back the purchase music features.!

The feature is in the iPhone and Android apps to buy from their respective store so fingers crossed!

Can't rely on the Xbox music since Xbox Music only for certain country so no other alternative for WP.. :/

ios and android,in the end gets all the apps..and we still dont have an official Facebook app by facebook inc.what to say..

Does that mean it is available for non Lumias now ?

Not yet. Not sure what the contractual agreements with Microsoft are beyond being pre-loaded on Lumia.

Mix Radio belongs to Line already? They were interested on buying.

Commitment to WP when they are officially goes cross-platform ??
Hehehe
Just don't believe it !!!

I love mixradio. I've been trying to get my younger sister into it but how do I if she likes Spotify and iTunes. I'll tell her about it once it's available to download.

I am using this app almost every day. Keep free and I'll be fine.

I think we should be done with with the patronizing tone here -'Mixradio loves you, Mixradio STILL loves you etc. etc.' At this point in time it doesn't matter any more what any app developer is saying about continuing to support WP, for if they were indeed serious, we would be having a Xamarin or whatever based app already on WP, complete with the new features that they are offering on iOS/Android. I say take these pledges with a huge mountain of salt. Better still leave your food at the table and go away.

Damn!! The iPhone app rocks !!!

It really does. I think it will do well on iOS.

I always fall back to mixradio in the end. Never had any stability issues and the offline feature is awesome.

Why is everyone so negative, they just said they'd be dumb to drop support for Windows since they have millions of users. C'mon people..give me a break.

Im trying the app out on my iPhone, and I'm not seeing any advertisements.

Because they just got started a new company. No advertisers at all.

Dont trust this Marketing BS. Windows Phone MixRadio App is old and buggy. They wont change anything soon.

Wow. This doesn't shock me so much because even first party apps like Office and Skype are miles better on other platforms than WP. This after all is a third party app now on WP. So long Nokia.

LINE has been pretty good at being on all platforms though, apparently they acquired MixRadio just to add a good music service to their portfolio.

I hope they really come true. Pfff

What happened to internet streaming? Will that come back?

One more app to fill the app gap on Android and iOS.

This is complete crap! They officially support it on Android and iOS now... thats great! BUT HOW ABOUT WINDOWS PHONES THAT ARN'T NOKIA! Unless you have a Lumia you can't download Mix Radio on any other windows phones! Forget MixRadio! I'll stick with Pandora...In fact I will go one step further. This news has encouraged me to purchase Pandora One. Id rather pay to use a service that supports all brands then a free service that discriminates.

If they're expanding to other OS's, and are looking to update the WP version at some point, I imagine they'd make it available to the rest of Windows devices as well.

Good... They should start providing premium monthly yearly plans for everyone already... Why are they not doing that?

I wish I could download it into my Windows tablet

U can expect one as a new Universal windows 10 app ;)

There is pivots on the Android app ;)

Not to be the Ultra-negative guy here, but I have a really bad feeling about this.

MixRadio is awsome in my Lumia.. It's really interesting that this app started here in WP system with 3% market share (or less) ..and now they are going cross platform... It's clear that if you have a good app, market share of the OS doesn't count.. You will make money and start support for other OS as well.. Good luck MixRadio..

MixRadio started as Nokia Music. It was originally a Nokia app for Nokia devices, including those that weren't Windows Phones. Microsoft bought it from Nokia and sold it to Line. Posted via the Windows Central App for Android

It feels like everyone just complains about something. Kinda sad and almost sounds like they want entitlement to something. MixRadio is a service and for them to grow and prosper they need to reach customers on other platforms. Imagine using MixRadio and a buddy asks what app is that and you say 'MixRadio' but yet they can't download it because they don't have a WP. Or you want to listen to your MixRadio tunes on other devices you may have... Just saying... This self-entitlement isn't really good business and MixRadio won't abandon Windows and since W10 is around the corner it just makes sense to wait till then to overhaul the app experience and expand to other Microsoft devices like Xbox, PC/tablet, WP. Anywho, I wish them luck and if they go cross-platform I may buy into without fear of losing out because I grab a new device.

I love it on my Z3. Beautiful and fluid. Can't wait until I'm rocking this on a Lumia flagship this fall. Posted via the Windows Phone Central App for Android

I've been using mixradio on my nexus 6 for a month now and it's really good better then wp ever had.

Missing old days of purchases ..its mix radio that brings me to windows phone..... Hope those days will be back ...

I have no problem with it going to other platforms. There's still an exclusive deal with it being preloaded on Lumia devices. It'll still be updated, and for the meanwhile WP will make up the vast majority of it's userbase.It might be different if this was a MS-owned service, like Cortana or Office, but it's not. It's a business trying to survive and expand. MixRadio has always served me well, I hope they get even more successful than they are already. Moaning about this moving off WP is like moaning about Snapchat not moving from Android/iOS and not coming to WP; if you want to play with other people's toys, you have to share too.

I think what annoys most people here, is that it was just rolled out on Android and iOS......and the app is *already* better, with more functionality, on those platforms.

Not In India yet for android... Just for iOS

That makes sense with all of those iPhone's in India.

Hmm don't they have the source code for the windows phone app? Shouldn't really a new app to be built from scratch, I'm sure they could reuse alot of it.

http://twitter.com/deano_42/statuses/600710963600437249

Why isn't the team of mixradio concrete. Where is the roadmap for Mix radio?! As I'm currently traveling a lot and no data on the radio offline mixes are my thing. So I would rather see an update sooner than later.

They have already abandoned Music purchase from Indian market and what sort of commitment are they talking about?

They're not going to be selling music going forwards. At least not initially. The paid subscriptions will come back at a later date.

Lets hope so. We need it to work like before.

My vision must be blury because I see 2 faces

Because you're looking in the mirror?

Like a girl telling you she's committed to you but turns out that she's sleeping with other men, while she's making you wait till you two are married

I hope that mixradio will finaly be supported in czech republic

How committed could they be to WP? I can't even log into MixRadio anymore, nor can I reset my password...

Đây là một tin đáng vui mừng nhưng chưa biết hiện thực sẽ như thế nào . Mong rằng ứng dụng MixRadio sẽ được nâng cấp trong thời gian tới . Hãy quan tâm nhiều hơn đến những điện thoại như Lumia 640 & Lumia 730 :)

I see Mixradio will now be Ad supported, I wander how often Ads will be played , the biggest appeal of the service was that it had no ads and it was free

I got my eyes on you Microsoft...

Great! I'm going to install onto my Note 4!!

I wish MixRadio the best in the years to come. It is an excellent option to the greedy music streaming companies out there. I have enjoyed it for over a year now and I am very happy with its music selection.

I prefer deezer over MixRadio, as there is no Spotify support in India

Please STOP THE HATE! They have said time and again that they are committed to us. They will keep their promise, don't worry. You're creating a storm in a tea cup.

This is so funny they took the app from their creators to release it for Android and IOS, i feel now they show their tongue to us

When will be subscription becomes on mix radio

Do not care about Mixradio. mainly because it is unavailable in Denmark. so have never tried it, and tbh i never stream music. One thing i hope MS will keep on my phone is music search (Bing Music), i use that alot to id tracks from radio, tv etc. Microsoft Lumia 640 XL LTE
Windows Central Newsletter
Thank you for signing up to Windows Central. You will receive a verification email shortly.
There was a problem. Please refresh the page and try again.