Mobilewalla lists top-rated apps of 2011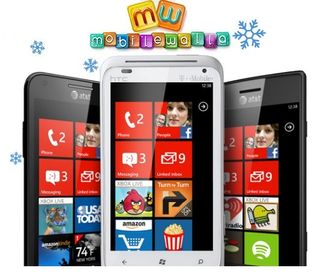 It just wouldn't be late-December without a horde of "Top (fill in the blank) of the Year" lists. In that tradition, mobile analytics group Mobilewalla has posted their top-rated apps of 2011 list. However, where most list makers simply compile the most popular or their favorites, Mobilewalla took a different approach. Using an algorithm consisting of ratings, position within category, popularity, social media, etc., lovingly referred to as the "Mobilewalla Score," they compiled a list based on a score of 100. From greatest to least, here are the results (click links to download):
Apps from other platforms were also rated. You can click the via link for the entire thing.
Source: Mobilewalla.com; Via: TechCrunch
Windows Central Newsletter
Get the best of Windows Central in in your inbox, every day!
It's strange that SuperTube is here while MetroTube is not?

MetroTube got huge since it's make over, no doubt. But that may have been too late to bump the numbers enough. SuperTube is very popular (partially because while not as pretty, it's more powerful). I should also mention that SuperTube is getting a makeover soon.
Windows Central Newsletter
Thank you for signing up to Windows Central. You will receive a verification email shortly.
There was a problem. Please refresh the page and try again.