Monday Brief: Win a Mobile Nations dream device of YOUR choice in the Monday Brief's season 2 intro contest!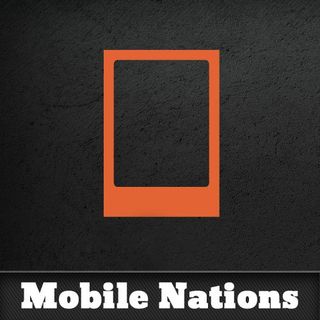 Hi guys! We're gonna switch up the normal Monday Brief this week to bring you all something special. I'm so excited to celebrate my one-year birthday with the Mobile Nations team, and with the help of every site in the network, I want to hook a lucky winner up with their dream device. Have you been lusting after the Samsung Galaxy S III? How about the new iPad? Or perhaps you've been anxiously awaiting the next round of Windows Phone 8 devices or are holding out for BlackBerry 10?
Over the years we've seen some pretty crazy entries for video contests here at Mobile Nations (Kevin often brings up a certain Pudding Wrestling in Time Square CrackBerry video), but I want to top them all, so we're gonna make this the best video contest Mobile Nations has ever had! Seriously, I want to you see you all get creative, get crazy and show me your passion to help, let's have a look at what you could win:
GRAND PRIZE: One (1) phone, tablet, or gadget you've read about on Mobile Nations websites, valued at up to $600 USD
Runners Up: We'll hook you up with some awesome stuff. Either a coupon to one of the stores, some swag or something else you'll love. Don't worry, if we use your intro on a Monday Brief, we'll give you recognition and a nice little reward.
Once again, this is a video contest -- you'll have to get creative and assemble your most creative, funny, or just plain insane version of my weekly introduction to the Monday Brief. If you're not sure what part that is, watch the beginning of the show. Jump below to get the full details on how to enter and check out the rules, you'll need to follow them accordingly.
STEP 1: Make Your Video
I know it seems daunting, but I promise I'm making it simple to enter. Jump on your webcam, use your cell phone, or make a cinematic masterpiece with a Canon Mark 5D III. Any way you do it, you're re-creating the introduction to the Monday Brief -- here's the script:
It's that easy. Beyond that, go nuts! If you're Larry Page, use Google Glasses to make an intro while jumping out of a plane and fighting a race of MantisMen; if you're Nathan Fillion, do it while shooting someone unarmed in Firefly. If you're neither of those people, we still trust you. Make something funny, something epic, something cool. But keep this stuff in mind when you make your video:
Video Requirements
Videos shouldn't really go past 30 seconds. Unless you're actually Larry Page or Nathan Fillion. In which case, send whatever you want to us. Because you are awesome.
We don't expect videos to have Hollywood type production quality, but in the year 2012 we do want the quality of the video/audio itself to be pretty decent. The video should be recorded in HD (borrow a camera if you have to) and the sound quality should be easy to listen to. We don't want to see crappy video/sound quality distract from what otherwise would be a great video.
NO background music at all (not even Pandora playing softly in the background)! We'll be adding our own fully licensed music into it at our discretion. If your video has copyrighted music in it, it will be immediately disqualified... and you don't want that, especially after you put all that work into making it!
You MUST use all the words in the script provided, but we're open to some improv before and after the required stuff.
If your video is selected as the winner, it will be uploaded to our Mobile Nations YouTube account. As such, all videos must conform to YouTube community guidelines.
All videos must be originally produced for this contest. No re-hashing old or other videos.
STEP 2: Submit Your Video
Your video must be submitted to Mobile Nations by 11:59pm PST on Friday, July 20th.
You have to be registered on at least one of our sites and include your username and which site(s) you prefer to be associated with if you're on multiple Mobile Nations sites.
To submit your video, please first upload your finished video to your public DropBox folder (get a DropBox account for free here if you don't have one) and create the public url for it (right click on the file and select "copy public link").
Next, send an email to contest@mobilenations.com. Please use the email subject "Monday Brief Intro Contest" and in the message provide the link to your video file on DropBox, your name, contact information, and some brief background information on your entry you want us to know. For example: where it was filmed, who was involved, etc.
We will email you back within 24 hours to confirm we received your entry and video all good. If for some reason you do not hear back from us within that timeframe, send an email to sitesupport@mobilenations.com.
That's it! See, I promised it wouldn't be that bad. So make something amazing! The winner will be featured on the opening episode of "Season 2" of the Monday Brief, so get crazy and wow us. And if you're wondering who makes the final decision, there is a crack team of MoNa editors assembled to help choose the winner, so buttering me up won't work!
If you're entering the contest, YOU MUST READ THIS INFORMATION!
Keep in mind these videos will be posted on YouTube and across the Mobile Nations network. Get appropriate consent by anybody appearing in your video.
While we love seeing zany and outrageous stuff, don't do anything that'll put you or anybody in your video at risk of suffering personal injury. MobileNations.com will not be held responsible. If you take part in producing a video for this contest, you assume all risk.
Grand Prize Winner will be chosen on or about July 23, 2012, and will be notified around that time.
The grand prize winner will be required to sign a Winner Release and Indemnity Form before appearing on the show as a winner.
You can have as many people in your video as you like, but it will only be counted as one entry (one prize winner per video submission). The person who submits the entry to us will be the individual we consider as the winner. You may want to give your friends a big hug or buy them a beer for assistance they provide you in making your video.
Eligibility: No purchase necessary to enter. Must be 18 years of age to win the grand prize. Video entries will be accepted from anywhere in the world, but English should be the primary language used for the video.
*Grand Prize Winner Details: One (1) device of choice across the Mobile Nations network. Device must be valued at or less than $600 USD. Winner may choose IOU for future WP8 or BB10 device, and may also choose a gift certificate for any of the Mobile Nations online stores.
This prize is not transferable.
We have some pretty amazing folks on the Editorial and Forum teams across the Mobile Nations sites. If they want to do up a video, that's cool, but don't worry, they won't be allowed to win any prizes.
If anything isn't clear or you have any other questions, please email us at contest@mobilenations.com.
Get the Windows Central Newsletter
All the latest news, reviews, and guides for Windows and Xbox diehards.