myTube update brings product key recovery system, bug fixes [updated]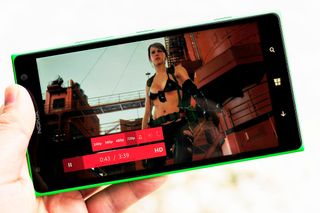 Third-party YouTube player myTube scored an update today that brings loads of bug fixes, along with a way for users who lost their paid status after the 2.0 update to request a new product key.
Here's a full breakdown of what's new and fixed in myTube version 2.0.1.5:
Product key system implemented. Those who lost access to the paid version of the app can now submit a product key request from the "about + extras" section
Fixed bug where trial mode waiting timer would never end
Rearranged settings panel
Fixed bug where the app sometimes wouldn't open to the subscriptions panel
Re-implemented developer messages (including ability to comment on the messages)
Fixed bug that may have caused a crash at launch for some
Additional fixes and improvements
Back in January, myTube was revamped in its version 2.0 update. Unfortunately a number of users reported issues with the update, including losing their paid status if they had purchased the app prior to the update. Fortunately, with today's update, it looks like those users will be able to enjoy all of the app's features once again by submitting a product key request through the app. If you were one of the users affected, be sure to snag the update from the store link below.
Update: We've been in contact with the developer of myTube and he's given us the following information on how to go about recovering a product key if you previously lost access to the paid version of the app:
The developer also notes that product key requests will initially only be accepted through March 21 as he deals with an influx of requests. He expects to reopen submissions shortly after, but it may take him a few days to get to respond to each request.
We also have some bad news concerning the potential Windows 8.1 version of the myTube app. It looks like the app has run into some issues with the certification process in the Windows Store:
Thanks to Chad for the tip!
Download myTube for Windows Phone 8.1 (99 cents, free trial)
Windows Central Newsletter
Get the best of Windows Central in in your inbox, every day!
Dan Thorp-Lancaster is the former Editor-in-Chief of Windows Central. He began working with Windows Central, Android Central, and iMore as a news writer in 2014 and is obsessed with tech of all sorts. You can follow Dan on Twitter @DthorpL and Instagram @heyitsdtl.
Nice. My go to YouTube app now. Good update!

Yeah, there is that image again of the lady...

Please cease the moralist bs about a virtual being and stay on topic. Thanks. Otherwise you'll go from Dengue Fever to Chikungunya.

I never said I was for our against the lady in the graphic.... So, keep your own BS to yourself.

Haha nothing better than a tiny sweet chit chat late night, carry on lads!

Late night for you maybe. I'm in uk on way to work now :-/

Everyone I know that got the app free through myappfree lost it when name changed.

yep, me too. And I just tried everything to install the app. I uninstalled the app because i get the cxxxx error when trying to update. Now, even though the store says I own it, I get an error 80004005 when trying to install - my only options are 'install' or 'share.' I don't even see a 'buy' option so I can't try this product key recovery fix. sigh - no youtube app atm.

BC just give it a try u will luv it

Okay bro. Control your language. Metrotube is good enough and I don't want to spend or have 99 cents.

Try tubecast. Has a very nice UI

Tubecast is much more better than mytube..

Me too, has been since it was launched actually. It seems that MyTube is the only YouTube app that utilizes "slide the screen" to scroll within the video. It feels very intuitive and very friendly with one-handed use.

I used to own this app but now I have to buy it again. And there's another one in store which I own but can't install it, constantly getting some error.

First bullet point of the article addresses that.....

Go to the link in the article in your browser. Click the TRY button and do a remote install to your phone. I just thought about it as I was having the same problem on my Icon. The app is now installed.

I don't have the TRY button. It says that I already owned the app, but when I tried to install it I got error 80004005. And don't tell me this is the WP Store problem, I downloaded another app and it installs just fine.

I had to switch from SD to phone memory..provided your inferior phone has an SD.....lol

I have been having this all the time on my 930... The issue is with the store. I have been trying to use the store app to search mytube and then install it. When I read moverton comment, I opened this article in IE on the phone. I clicked the link provided, it redirected to the store and it showed TRY & BUY buttons instead of INSTALL and SHARE buttons. I clicked on TRY and it installed finally!! Every since the big re-write I couldn't update to the newer version and when I unistalled it, I couldn't put it back cause of the 80004005 error. Anyways, I finally have it back on my 930

this worked for me too. L920. Thanks!

Thanks, I was searching it from the STORE

Just got hit buy. When it launches wallet it will say that you have already bought this app would you like to download it again. It worked for me.

Are you listening? He says there is download button. Not buy

I had the same problem, but this update (I used the link on this blog post if it matters) allowed me to Try or Buy again.

Really like the app, but since the last update it stops playback under the lockscreen, which is a royal bummer

Metro tube still works under the lock screen. It also has a neat feature where it just plays back the audio when you press the music symbol (saves battery life).

Yeah that is why I use metro tube. Great looking app too.

It's available in myTube too.

myTube has had the music icon longer than MetroTube :P

It's available, just needs to be activated in the settings.

Check the setting in myTube

Tacky screenshot.
Stay classy Windows Central.

Second time it has been used. Last time it had mixed results.

I guess as a fully male editorial team, there's no one asking questions about such things. But it is the kind of tacky clickbait tactic that a website like this doesn't need to employ.

who doesn't like boobs? :p

Sweet Jesus, it's just Quiet the Sniper from Metal Gear Solid V. If you don't like bewbies keep it to yourselves. No need to make such a huge drama over that.

You are the sole creature indicting the lords name and morals, so it seems you are the drama queen.

He allowed me to, you can bet on that!

So wow I can finally download the app. But there is nothing in the extras & info tab. I want to request product key since I paid for it already

And what are you watching there??

A character from Metal Gear Solid, I think.

Quiets trailer!! Metal gear solid 5

myTube? Im still using metrotube

Same here. It works perfectly for me -and is updated quickly when problems come about.
What are the benefits of the other Youtube apps out there? Are there actually any benefits...or is it basically just down to user preference regarding UI?

I found that when backend changes are made, metro tube ceases to work properly (until they push out an update) whereas mytube works without a problem.

Doesn't that mean it'll fail certification as an universal Windows 10 app?

I think the app should make it to Windows 10. The Windows Phone version should be migrated to the Windows 10 Store, then I should be able to just submit the Windows 10 version of the app as an update to the Windows Phone version. That's kind of my plan at the moment :)

Thnxx ryken u r an awesome guy...plzz add an option to rply comments on a video plzz :(

Any word on when the Windows version is coming out? I've missed using myTube! on my Surface ever since the Windows beta expired.

Unfortunately the app was rejected from the Windows 8.1 Store due to there already being a large number of YouTube apps on the Store (at least according to dev support).

Sounds like a stupid reason from Microsoft Dev Support. You try escallating it? Try throwing around the good old "MyTube is widely considered to be the best YouTube client on Windows Phone or any platform" Either way, I hope you can get it sorted out :)

That's easy weird... Maybe they could remove an app that got uploaded and then hasn't been updated since? Seems really dumb to keep an app off the store because there are "too many."

I can understand that they don't want hundreds of YouTube apps cluttering the store and confusing users, but there are a lot of crappy YouTube apps that deserve to die with fire that myTube should replace. MyTube is by far my favorite. My favorite feature is the ability to change where you are in the video playback by dragging my finger across the screen. Way more intuitive than a bar with a dot on it. Please always keep that. And don't give up, I need myTube on my surface! :)

This. Rudy, do you think you could post another version installable from Windows PowerShell? I know it wouldn't be Store updatable, but something is better than nothing.

Great App! Use it daily. There's a music symbol that lets you hear audio only if you choose to. Even while watching a video if the phone gets locked or you toggle between apps, it switches to audio mode in the background! The best app (along with Windows Central) in the store. ThnX Dev!

I'm very happy with TubeCast Pro :)

Best YouTube client to date. Only wish there was a way to reply to posts and receive replys.

Nice, this dev is awesome man. :) I hope the 60 fps option will get improved soon!

Hey friends. Say bye to MyTube! And migrate to MetroTube is more intuitive and they don't mess with customers like that. '.'

MetroTube more intuitive? LOL

Lol its called bugs. He didn't mess with anyone. In fact he is trying to get people paid version back. Metrotube and tubecast are also good options though.

I've tried several YouTube clients including MetroTube and TubeCast... MetroTube is functional but the interface is not intuitive at all, not to mention is (subjectively) ugly for a YouTube client.
I stay with MyTube because it really is different and because TubeCast didn't exist by the time I bought it

i don't have that option in the extras menu to ask for my product key :/ only "view messages from developer"

Yep which from the way I read means you don't have trial version. But its still flagging to pay.

so... i have the full version? don't get it hahaha

did you got it on myAppfree promo?

This is due to a small bug in this version, it has been fixed and the update should appear on your phone within 12 hours :)

No product key menu. Back to MetroTube.

Will be fixed in next update which should be up by tomorrow

Meh. Tubecast has been working better for me the last couple of weeks.

I gave up this app.. I already bought TubeCast..

Did exactly the same. It's a very good app

Bought? Thought it was free! Unless you mean you bought the extra features

Chromecast support is what you pay for in Tubecast, and yes it was worth the money over apps that don't support it paid or not.

Hell no! Still have to pay for what i ve already paid. Bull shit!

DID YOU READ THE ARTICLE?

There is no such thing as request key button only empty page

This will be fixed on the next update which should be up by tomorrow

It was always my favorite YouTube app, maybe even favorite app in general, until 2.0. I had an issue with it so I tried uninstalling it to see if reinstalling it would fix it. Now I can't even download it and its been like this since 2.0 was released. It gives me error 80004005 when I try to download it. I would really love to use this app again.

Same here! No TRY button, just straight up says that I already owned it, but can't install with the same error. Not a problem with WP Store either since I can download other apps just fine.

I had the same problem and have been able to install it again via the download link on this article. Via the try button, clicking on buy still prompts for another purchase so bought it again..only 80 pence.. Less than a cup of tea @ my local cafe.

Same trouble with this app here... Both regular and beta...

Same problem but you can sort it out, go to windowsphone.com>purchase history>reinstall It works ;)

I had the same problem, but today (with this update the try-button reappeared :)

Am not sure....i think I got the full version for free through a promotion or myappfree....do I still qualify for a product key....??

My thoughts exactly. I got mine through myappfree. Worst, I uninstalled the app thinking that reinstalling would solve the update issue. Now I can't even install the trial version because of that stupid error 80004005. Bummer.

I own MyTube!, and the store says "owned" but I get a 80004005 error code when I try to install.

Omg I sent Chris an email requesting the key but I truly have the 80004005 error. The app shows on the store as "owned" but fails to download.

@Lipe @JotaKa @Vitor Option 2 : Go to your phone setting > Find My Phone and check the first box that says "Always allow push notification..". After that use your web browser , go to www.windowsphone.com and sign in with your wp email account go to app+games > purchase history and find the apps that you want to reinstall. It should work. :)

Sadly, I'm still not able to update the app, what's more, I don't even get an error code

I previously owned this. Got the error code 80004005 after version 2.0 update. The developer suggested to uninstall/reinstall to fix the error. No dice. Now, I tried to install the 'trial' version, as suggested here. Proceeded to 'Extras' and looked for the 'Request A Key Section' NADA!. Still I tried to leave a comment. My first comment asking where that Request a key' section was and asking for a key, got deleted. I tried to post another comment, wondering why my post got deleted and asking for a key... again, it was deleted! UNINSTALLED. DONE WITH THIS THIEVERY!

Whoa whoa, I mean cool for myTube and all, I'll be glad to have it back. But what's that there at the end? "The app was rejected due to the Store providing users with 'multiple apps that access, save, and share content from YouTube.' Having since spoken to Dev Center support, I have been told that as long as myTube remains a YouTube app it is likely to fail certification on the Windows 8.1 Store." Is this Google restricting how many YouTube apps can be in Microsoft's app store? Why would Microsoft take choice away from it's customer's? Especially by denying a quality app like myTube. And when there's all those web wrapper apps in the Store? No way.

Microsoft has a hard time getting devs to make apps.Stuff like this doesn't help Microsoft's situation.

Absolutely. I cannot believe MS is actively repelling the best Youtube app out there for the tonne of wrappers they will support. Is MS actually trying to knacker the app support for the Windows ecosystem? This is insane.

At least its just w8 store. Any clue if it supported 4k? If not im still fine just using the site.
Guess he could do what some wp devs do and release the file to customers who have paid thru other means

I had this application before and since one of the past updates is asking to buy again. I gave up on this... Metrotube all the way

Your loss sir... That problem should've been solved already

Now we just need the desktop version to be released

What should people who own mytube through myAppfree promo do now? Just wait for the private beta?

Hopefully publisher has email addresses of those who got free

It keeps crashing on my Lumia 635

Author says there is a bug on key thing and update will be in store at some point. :)

I originally "bought" when it was free but haven't been able to download since 2.0
I know I could request a key, but I bought again to support the dev.
Really appreciate the great work and providing a solution for folks who were having trouble.
This is the type of dedication that should be rewarded.

As I see Ryken's dedication and the way He tries to solve the problem He did not make, I wouldn't have the problem paying another 99 cents.

Not in Windows 8.1 store yet... UGH

The question is "why there is no official Facebook app for WP?"

It have. Facebook is developed by Microsoft AND Facebook.
btw, do you know that MS have some stock of Facebook?

Well, I didn't know. Thanks

But one thing is sure, it needs a hell of improvements

Have u try the beta version of facebook?

Yep.. I'm using the both. I've to say that beta version is better than non-beta. But refreshing the newsfeed is nothing better.

For now, both is in the same version.

I have tubecast... Curious about why I might want to switch? Great having choices though!

Still isn't working to download. I have to download de .appx and move to SD card.

You mean reinstall the apps?

Nops. Is 'cause I did a reset so I lost MyTube and I can't install in a "normal way".

Please tell me they fixed the bug where I keep getting signed out every minute. Really all I need for it to go back to being my go to app.

Still keeps signing me out. Well that's a downer.

Hi Auric, when the app signs you out, do you have to re-enter your password? Or does your account appear in the app's saved accounts list, where you just tap your account to sign back in?

Appears in the saved accounts list. But it keeps adding another copy of my account on it everytime I tap to sign in. I could email you a screenshot if you'd like?

Actually, scratch that. What happens is I'm signed out, and then have to tap "add account" where I'm redirected to the Google portal which shows my account to allow access. I have to repeat this every time I open the app due to the app signing me out.

I see. Send me an email, it'll be better to communicate that way.

Email sent. The email will be from rickyaudain@gmail.com in case it gets lost in your inbox. Thanks again for responding to my comment! :)

If anyone had trouble to reinstall your apps from your phone store , u should try it manually at the www.windowphone.com(sign in with your windows phone account) and once signed in just go to purchase history and reinstall. Always work for me everytime.

did that. but all it did was install the trial version even though it said purchased in my history

Take the screenshot of your purchase history and email it to the developer then. Maybe he can provide you something like keys to unlock the full version... :)

I dint find anything like that in extras

I still can't download it. I just get error code 80004005.

Can't even download anymore, how can you advise us to go to extra section without that. You need to fix it properly

Eff. I finally just removed it because it would never install the update. Then I clicks on buy thinking it would take me to a confirm screen like it used to...nope. Guess it doesn't do that anymore! Just spent $.99 again. Oh well. I don't even use YouTube either.

Still using version 1.5.1. Everything after that has been a downgrade.

I still can't download it and always get error code 80004005. I think Developer should contact Microsoft to solve this issue.

I can't watch videos
TubeCast is the best nowadays

This app is the best app for YouTube without a doubt. I just hope Christopher adds a feature for Chromecasting. That would be really welcomed by everyone

Even better than original YouTube app

There is a simple workaround for the error 80004005 which I discovered. Just follow these steps:
1) Go to the Videos section in WC and open any video.
2)WC will ask whether to open using a YouTube App or on the web browser. Tap on the YouTube App.
3) Your phone will ask if you want to search for an app on the store (only if you don't have any other YouTube App installed). Tap yes.
4) Your phone will perform a store search and list out the available apps. Choose myTube and voila! You get to install the trial without the error!

Try closing all running apps, wait for a minute or two and try again. Cuz this worked 4/5 times for me.

Will try when I get home. Thanks

I was one who also had a problem with the update. I uninstalled the program thinking that it would solve the problem. I did a search for MyTube and found that I already owned it. When I tried to reinstall it from the Store, I got the error (80004005). But if I follow the link in the article, I get another app by the same developer with the same name but this time, I get a Free Trial and Buy options like I have never owned it before.

That's because Windows Store is divided by regions.

it's still crash on my lumia 525

Still doesn't work on my Lumia Icon :/

I didn't know MyTube was rockin' like this. Very nice and very professionally done.

I don't know why mine is not updating showing error code : c101a7d1

The product key option is invisible in extras

I had installed mytube free through myappfree.. Will I get back the full version through product key?

Not open after update lumia icon with denim

Using tubecast after the last error.Now after hitting the buy button it asks me to buy even when I owned the app earlier.A bummer.

Very good app! I chose it among all the other third party services. I like there is displayed an entire list of your subscriptions whereas you have to tap "more" button at Metro tube.
Also myTube has the simplest interface.

Still, no autoplay... It's like WP, with every update we're losing features that we loved :).

Vlc player updated for wp

Windows phone me. Call recording app h koi 8.1

I need a freaking refund not a product key.

Can't log in to my Gmail account :|

Google blocked on the PC app. Damn... I'm more than willing to pay for that as well. Hopefully you'll get that sorted out!

Christ - just read this comments here. And anyone wonders how WP has a bad reputation especially around developers. Wouldnt bother a second to give me that crap you get from those kids here and skip windows phone development

Ryken100, thank you so much for the update. I've emailed you a couple of times regarding issues with the app but I couldn't get a reply. Thought you'd be busy in sorting out some of the bugs with the earlier re-write. A small request though. Please restore the old settings page. The old settings page had options to tweak the foreground text and background thumbnail of the live tile which was really helpful in making the thumbnail standout whilst retaining the legibility of the text. The new live tile has the text all over it which looks a bit jarring. Would be a bonus option if you can give the choice between scrolling of thumbnails or flipping. Great update and looking forward to the bug fix to request the product key. I don't see the option currently. People who are saying MetroTube, Tubecast etc are better and accusing the dev of theivery need to understand one thing. How many devs actively respond to issues and find workarounds so that users don't suffer due to Microsoft's stupid ass implementation of the Store? I mean, they could have simply asked people to re-buy the app. It's just a dollar anyways. It's really commendable that this dev had chosen to implement the product key system in the roaming profile of the app. All the YouTube alternatives we have on WP are really superlative and each dev must be really commended for catering to a glaring deficit in the platform. That said, it's Microsoft's issue that they aren't able to sort out the Store mess. Even chatting with the CS is a chore. They don't have access to the Store backend to even help you with the problem regarding app purchases. People who get error codes are really at a loss and the sad part is the devs are also helpless in this case. So the ball is in Microsoft's court to be user/dev friendly or risk losing even the 4%. I get that they are trying to convince/cajole devs to make WP apps but that doesn't mean existing devs and users should feel the brunt due to stupid issues like the license failing when you re-install the app.

F!_!ck off you self righteous ba5t3rd. Be thankful to microsoft for the opportunity. Developers such as Ryken are silly bunch of rogues, who put money first and the users suffer. DO YOU EVEN KNOW HOW LONG THIS APP HAS BEEN PROBLEMTIC FOR THE MOST OF US, you peice of shite. Ryken100 you're a silly kunt, I have suffered with this app at your hand for over 3 months now. Work your shite, cancel all licences; make the app available for for everyone for a few days so that you can redeem your reputation and maybe some positive recognition. I hope you wont F!_!CK up again.
DONT YOU EVER BLAME MICROSOFT FOR YOUR FAUX PAS. There are many developers who are thriving in Windows eco system. AND, this article was just shite, APP CAN NOT BE INSTALLED, and even if you do through windowsphone.com; then THERE ARE NO OPTIONS TO REQUEST FOR PRODUCT KEYS.

What are you're trying to imply, you pesky little vermin! Learn to make sense and understand kurva!


And there are many trolls like you who thrive on sites like these. Try doing something worthwhile with your life instead of trolling here.

Well, that's all the fun He can have. Although I am sorry for Him, still it is terrible to leave Him without this opportunity of having mind of His own. But back to the point... I had no problems with Ryken's MyTube app, partially and maybe because I bought it and did not get it through myAppFree promotion. I had same problems with myAppFree before, or with similar entities. For example, when Nokia had promoted paid Gameloft games for free. I installed these new games, but when offer disappeared and I changed my device, I couldn't install these games again. All because Store stated that these apps aren't available (or some other error for that matter), though they clearly are available for purchase. This is because when myAppFree or some other entities upload these apps for promotion time, and after time runs out, they remove them from the store, leaving only paid app at the Store. Technically speaking, apps that You've got, arent there anymore, only paid clones of these apps are available. That's why store asks You to pay for the app. Some people can't download the at all, for unknown to us reasons, but there is workaround. You can download the app from the Store of another region, because system recognizes app as different one, presumably apps go by different product code of some sorts.

From what I've learnt, as long as the developer doesn't change code that affects the license or the app ID in the Store, one should be able to download the app as long as the original purchase state is tied to your Microsoft account. Many a time, the promotions last for only 24 hours but the apps continue to get updates and are also available when the phone is reset. Also, I don't think that myAppFree uploads a free 'clone' of the app being promoted. You can tell that by looking at the app ID. It's just the change in licensing information. However, if the original app under promotion was unpublished and republished by the developer or if he/she uploads an entirely new version of the app without any relation to its previous ID, the Store recognizes the apps are different and might ask for payment.

But technically speaking, issue is the same. I am just not the proffesional guy. Your version sounds correct. But I am sure there sometimes are two copies of the same app, at least that's what happened during Nokia's offer, because under publisher name was Nokia.

Hated the last update...everytime I press the back button it takes me someplace other than the last screen which kind of defeat the purpose of back.

It brings up the suggested videos, like in original YouTube apps on other platforms. But I see why You don't like it.

My god, why all this work arounds, keys and beta's, :S

Long time ago, the developer of LiveGaming app was working on something like this. I did the in-app donation but had to reset my phone at the time (believe it was the 521 then). I contacted him through app and that's when I learned that. Still haven't seen it yet. Edit: Have you guys heard anything about this?

This 80004005 error is really annoying...

already switched to tubecast due to downloading error which prevented me from updating and also reinstalling after i uninstalled it thinking that may solve the problem

Definitely the best version on any market hands down!

Tubecast for me too... Didn't enjoy mytube and metrotube seems over rated

How can I do this if I had deleted the app trying to reinstall?

Yeah, I really like this app.

Update mytube now guys. For product key request. Update now

Yeah, update again, product key

I did like this app, but I got it from the promo. No matter what I try I have to purchase it, which is fine, but I already bought MetroTube and I only need one YouTube client.

I got my product key, then why in store it saying me to buy.

Another WP Store bug. Or perhaps...the way the app has to be activated remotely by the developer and was not purchased the usual way, so there is no way for store to record the transaction.

Read the message from the dev in "about+extras", you will get your answer.

That is not fair. There's a lot of other youtube apps on windows store, and they don't have issues publishing their apps on windows store?

Whats d major diff b/w Trial & Paid version?

it is impossible to install an application that you have already paid -10 :(

There is juste one thing I don't like with this app, it's when you read comments of a video, the video keep playing behind the comments, but we see almost nothing while with metrotube and tubecast, you can see the comments and the video at the same time.

Was messing around today and found an easy workaround for those who are not seeing a "try" button and are getting a store error when attempting to install the app. It worked for me on two phones after I exhausted every effort to install the app after I had originally purchased it. Couldn't find a solution anywhere so hopefully this is something new and will help others out: 1) Download an app that will pin a transparent tile of MyTube! to your start screen. I used 8.1 HD Tiles. 2) Once you pin a blank tile of MyTube! to your start screen, open it up and it will take you to the store and auto search for the app. Click on the app in the store and it should now allow you to "try" or "buy". 3) Once installed, you can then follow the other steps to attain a license key from the developer. Tested on two phones (Lumia 1020 and Lumia 520 both with 8.1 and one with developer preview). Was unable to install and use this app ever since the revamp update months ago. Now I can finally use the app again!
Windows Central Newsletter
Thank you for signing up to Windows Central. You will receive a verification email shortly.
There was a problem. Please refresh the page and try again.