What to do if you're having issues with myTube 2.0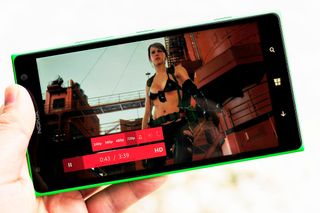 Since the launch of myTube 2.0 for Windows Phone there have been many reports across the board that folks trying to get hold of it are experiencing a number of issues. Some just can't install, some are being asked to buy it again, and sadly there's a lot of frustration around right now.
The developer hears each and every one of you, but hasn't the facility to reply to each email he's received surrounding the issues. But, he has reached out to Windows Central with some instructions on what to do if you're having problems.
Firstly, here's what's going on with the bugs people are having installing the app.
Sadly the Store support team hasn't been able to help resolve the issue at this time, but others are reporting that completely uninstalling first helps to eradicate the problem. Some have also said installing it from the Windows Phone Store on the web also works, so definitely try one or both of those if you just plain can't install.
Then, moving on to issues where previous buyers are being asked to pay again. Here's what to do.
The developer is also experiencing issues with his Azure server, so in-app messaging is also not working at the moment. Rest assured he's working tirelessly to try and resolve all the issues, but in the mean time definitely try what's been listed here first. If you're still having no luck, sit tight, fixes will be here as soon as they possibly can be.
Update: The developer has been in touch again with some more information.
Those who were able to fix by re-installing may have been on the trial version. In any case, work is still ongoing to rectify the issues.
Windows Central Newsletter
Get the best of Windows Central in in your inbox, every day!
Managing Editor - Tech, Reviews
Richard Devine is a Managing Editor at Windows Central with over a decade of experience. A former Project Manager and long-term tech addict, he joined Mobile Nations in 2011 and has been found on Android Central and iMore as well as Windows Central. Currently, you'll find him steering the site's coverage of all manner of PC hardware and reviews. Find him on Mastodon at mstdn.social/@richdevine
Only issue I have is not knowing what video is playing on the screen on the photo above!!! Please share!

no problem so far when i downloaded it

I said in the other article, I would drink her bath water.

LoL. What if it had a little p** in it? I rather prefer to be in that bath tub with her. We the creepy gamer pervs, even animation turns us on.

Hmmm, or maybe Mmm is more appropriate?

But, just look at that belly... It doesn't hang over her belt like mine does! Imagine the treasure trail.... Dear god, help me.

Rub one out and chill, bruh.

You forgot to say: "...for research purposes."


My apologies, I thought it was implied, my fault.

+1020 In fact, the only reason I read the article was to find out about the pic

Metal Gear Solid V(?) - The Phantom Pain trailer and other video stuff. That is a character in the game, named Quiet.

I'll make her scream and creme! Lol, sorry, couldn't help it. .... That's what she'll say! Lol

I updated MyTube! this afternoon. You guys have to go to windowsphone.com, login to your account and go to your purchase history and click on reinstall. Then the app will be update in your phones.

Many of us have tried this and no it doesn't always work.

Actually I tried to do that but it says that it cannot transfer it to my phone. I already uninstall it. What do I do now?

That's "Quiet", from the upcoming metal gear V : the phantom pain

I'm having trouble too. Uninstalled, went to phone store, went to online Windows store, then it said I didn't purchased it... Really, I've got all four of the good you tube apps. Changed shortage option on phone although it asks you anyway..blah blah blah

Make sure the update isn't still trying to download on your phone's store. On my side the update wasn't working, so I uninstalled it, but then it asked me to buy again, but I noticed in the active downloads the update download was still there, so I cancelled it, went back to the store and now it says I already bought it, only problem now is that I'm still getting an error message when trying to install it...

Good delete it and use TubeCast its miles better stop being a fan boy cheers

Nah, MyTube! is a lot better, it now lets you download videos straight onto your SD card.

I have tube cast as well , and toib, and MetroTube, even mytube beta...i guess I hoard apps. I don't even watch you tube really.

TubeCast is very laggy on my Ativ (clean 8.1, no PfD). Even in 240 i have 'slideshow' :/

I found solution for updating the app, first you people need to move the app to internal or phone memory and then update app.

Now you can download it, also you have to pay for it again.

Why web windows store is no 2.0 mytube app showing its only shows my 1.5 ver. I tried everything but still facing the problem

When I went to the store on line I was given the option to buy it for 99 cents. Instead I went ahead and viewed my install history. I clicked on the reinstall link in my history and the update was pushed out to my phone immeditaely.

It worked to me too =] I had to roll the list... It was installed 7 months ago xD

I done the same, but installs a trial version, Are you sure that is the full version instead of the trial one? (You can check it in the app, at home -> three dots)

Hey Nafil, you mind contacting MS support at http://www.windowsphone.com/en-US/how-to/wp-support?wp8 and see if they are able to help you?

Hey Chris, I updated MyTube! this afternoon throught the WP website. You have to go to windowsphone.com, login to your account and go to your purchase history and click on reinstall. Then the app will be update in your phone.

i contacted ms they told me i have to purchase the app because i didn't purchase the app i installed it when its was free. i also told them about web store problem they told me that dev have not update or upload latest version

The same happened to me. It asked purchace again so i uninstall it.

it couldn't updated so i uninstall it. And now i try to reinstall it from windowsphone/purchasehistory but it says app wasn't purchased. Anyway i jump to other apps.

At least the dev was online in the comments last night trying to help, give him that much.

Quite possibly the best YouTube app on the marketplace after the update. Sad that many people are experiencing issues. I'm quite sure that they'll love the update once they get it. Only problem for me is, when I pin a live tile from my subscription box, it creates a tile, however, when I try opening it, it opens up the popular page instead. Only bug I'm facing currently. Overall, I hope this issue is fixed soon because mytube! 2.0 is awesome! :)

I don't get that pinned tile bug. I suggest your install is borked, but reinstalling is a risk atm so...

Yeah, mine actually opens to the subscriptions section of the panorama even if I just open the app normally. That's from a fresh install only tho.

Hey Malbendsouza, glad to hear that you were able to install the app correctly :) Mind telling me what device you have?

It's good, but not perfect. Live tiles still don't work, but I'm sure Chris is working diligently to fix this.

I had to go to my purchased app list in the webstore and reinstall from there. the main store page asked to buy it again, as well as the phone store page. Reinstalling from the webstore list was the ONLY way for me to install it.

Unfortunately, that doesn't work (for me). I go to my purchased app list, click "reinstall", and it changes to orange text "App not purchased".

Are you sure that is the full version instead of the trial one? (You can check it in the app, at home -> three dots)

Go to windowsphone.com, sing in and click on Purchase hostory, find MyTube and click reinstall. That worked for me.

Thanks, this just worked for me.

Not for me, the store tells me I haven't purchased it.

Did you uninstall mytube before you tried this?

The only problem is it will install the trial version. At least it is what happened to me. We will have to wait for a solution from Microsoft. :/

So, I have to sing a song before updating...what song is that?

I wondered about that too. I tried"over the rainbow" .. No go. Even asked Cortana to sing one, still, no go.

I tried singing hard-core dubstep and it seems to work...

Love to see video. Like that dude in the U.K. I'm sure that singles him out! The fellow on YouTube.

It worked for me without any difficulty. Thanks for suggestion.

+1520
Thanks alot bro
It worked for me

I have the app uninstalled but I can't download anymore.I have also purchased.Lumia 1520

View your install history on the windowsphone.com web site and click on the reinstall link for the app.

I'll wait for another solution, if any, I don't think it's ok to lose the live tile, and the older app serves me well so...

Mine didn't start after update, but reinstall fixed everything.

I had an issue installing an app yesterday (just 1 particular one) and nothing worked until I restarted the phone, then went back in and the download proceeded normally. This wasn't myTube, so I can't confirm if it is the same issue, but you may want to try just in case it's a small Store issue.

i somehow donwloaded the app thd trial version but its asking me to pay again as i had already bought it. lets c now its good he reached ppl atleast on windows Central

Is the transparent tile gone?

I guess it is then.
Im switching to Tubecast.

I've never chosen one app or another because of its tile. Kind of interesting information to have that people do this, thanks.

Why this girl featured on the app poster? Good business policy!

Yes, objectifying women is always good business policy. It wasn't bad enough to post it once, it had to be repeated?

The "pin tile" option in the Home -> Popular page doesn't work for me. It goes into an infinite loop trying to pin the tile, but never does. However, the "pin tile" option in my subscriptions page works fine.
PS: Already sent an email to the dev.

Its say I need to purchase it again, but I downloaded the free trial. I hope I the developer fixes the issues and I get my paid version.

Non of these methods work. Can't even install, even though it recognizes that I purchased it. Can't install from site, because the page won't load. Too many problems with using MS products these days.

Yeah same with me. I regret I uninstalled just to reinstall it back

Can't play a lot of videos for some reason with the app, just plain doesn't load. One point playing a vid it crashed the whole app and got the splash screen stuck when I closed and reopened the app. Had to turn it off and back on. My sis is having the same first problem, can't play a lot of videos.

I'm running into the "unable to play some videos" issues too. For instance, it won't play the Maroon 5 - Sugar video for me (in the popular page for me).
PS: Already sent an email to the dev.

Just stop scrolling and watch video...or wait for some more appropriate execution of new APIs....

Better change to tubecast.. Its pretty cool too

No issues for me, installed and signed in no problem

I got this app when it was free so buying it now seemed a good way to support the developer since I use it a lot.

Haha, I was literally just starting to ask Windows support about it. Edit: And opening it from website worked. Thanks!

I have it reinstalled via windowsphone.com from my history.but now it is not recognized that I have already paid.which the differences between test and purchased?

Lucky you! My Windows store (Germany) does not show any myTube app!

Bei mir schon.habe damals die app schon bezahlt.Aber jetzt habe die als testen installiert.weiss du vielleicht welche unterschiede gibt zwischen die Testen und bezahlt?

MyTube is working for me, but the videos are not rotating for full screen. And I value my widescreen viewing on my 1520. Also, no rotation lock is not on on the phone or in app either!

Mine rotate on my 1520, so there is hope for you.

Just don't have any suggested videos in my app. Other than that, smooth sailing. Happy to make this my go to again.

My paid issue is already solved in afternoon and now its showing owned. I am unable to download the app so its a bit problematic. I will be waiting for a week for this app and eventually if it is still in problem I may have forgotten bout this app

My update went without a single issue and the app performs excellent. I just miss the Live Tile from,the previous edition

Are you able to pin a live tile using the option in the "Popular" page? Doesn't work for me. Thanks in advance.

I tried installing from windowsphone.com but its not getting installed either. Also tried resetting the phone but no avail.
FYI...the app was purchased from myappfree deal when it was free.

Getting error code 80004005 when trying to reinstall.

I thought I am the only one I had this trouble. Also, I could not install "Zoom" app and the same error code appears. I hope the fix would come sooner.

I couldn't update, so I uninstalled and tried to install it again. That gave me an error, too. So I restarted and tried again, but still can't install it.
I haven't been able to install any apps from the windows phone website since WP8.1, I thought they just removed the functionality. So I logged in and tried, but that still doesn't work either. It says it can't install to my phone and sends an email, or simply says it can't install, try again later if I try to reinstall from the purchase history.
So many issues...
Does any one else have the inability to install apps from the website?

I am also experiencing same issue.. Need a fix soon...

So we need to wait years again for a new update from the developer :P btw I tried it all, nothing works.

Dang... I couldn't download it for whatever reason. Uninstalled and I was asked to buy again. I just went ahead and repurchased it, as it looks like it's going to be a pretty fantastic release and it just seems like an extra $1 into the dev's tip jar to me :)

Also, if the dev happens to be reading this, I've had no problems with the app after repurchasing it. It would be great if you could add an option to play on my Xbox like the mobile website has though. That's the only reason I still have to use m.youtube.com.

Couldn't update, so I uninstalled and was asked to buy again... So I did... Because this is a dev that works hard, delivers quality content and great support... Another $0.99 well spent!

I got the app for free long time ago and now it tells me to buy again. Whatever, gonna pay the buck when everything is fixed because I use it every day and he deserves it. One thing though: Why would you want the popular category to be the start page. Doesn't make sense to me personally. I need my subscriptions I don't care what's popular. Hope it will be possible to change it.
EDIT: well now it seems to jump to subscriptions when starting. Well I'm happy now.

Couldn't get any methods to work and then I thought, its .79p, so I bought it(got it free with myappfree promo previously). The dev has more than earned it. Great work and thanks for platform support.

I am trying to reinstall it from the purchase history but what I get is: App wasn't purchased!

Mine has updated it just wont open

It did a stupid on my 630 but all the other models 830 930 etc worked fine

Store are fuckin' buggy lately. Lasts few weeks I've try to purchase the Bridge Constructor game but it was failed , say an error occurred. I've try purchased it around 4 time (not the same day) . The best thing is , I've only got an error and my bill has been cut for nothin.. Making it worse , those failures purchase does not appear in my purchase history. Then i contact the winphonesupport , they says there is a problem with my billing method. No ! there is no problems at all since other apps purchase was successful. Contact the dev , they says it was weird and no further action taken since then. Damnit Microsoft , fix it asap. !

So I tried uninstalling it and reinstalling it on my Lumia 820 but now i'm getting a 80004005 error when donwloading it, so I can't install it now... :\ Oh and mmy L820 is running WP 8.1 with latest firmware in my country (Cyan). Pls help

I have the exact same story to tell. Thanks for saving me the trouble =)))

Fair play to the developer thanks for offering a solution. Is there any way to contact Windows Phone Store over resolving these issues of previously owned apps (installed on free offers) not installing updates and then asking for payment after trying uninstalling? Seems like a bug in their store. Doesn't happen too often but it has occurred a few times in the past year.

No transparent tile? What the heck?

Well thanks for nothing. I couldn't upgrade the app. I deleted the app and reinstalled it just like mentioned above. Now I get an error code when trying to reinstall it and I need to use the trial version.
The app itself looks very sleek after the upgrade. I hope the issues will be solved soon.

I bought the app again. ;(

I keep getting signed out why?

Just out of curiosity, how many other people having issues "bought" the app on 24 June when it was free? There are a couple threads on http://answers.microsoft.com about issues updating apps that were purchased when on sale for free (myAppFree), with no real answers yet.

Finally got to download it!

Everything's working perfect for me.

I can't install to SD card because of a stupid developer decision.

I get the error code 80004005 when trying to install. Updating from the installed app wasn't possible so I uninstalled it yet can't seem to download it... Sad here UPDATE: Now it's telling me to buy again. This is weird cos I bought this app some months back. I was able to install the trial version though...

got error while updating. then uninstalled it and now cant install it !

The video is still being saved as empty,even after saving on phone memory! Plz fix that

What's a real disaster - all saved videos are gone... I had around 100 saved videos...

I never updated so I don't have any of the issues. Mytube 2.0 is a downgrade over the previous version. The UI is bland, the animations are boring, the search icon is in the wrong place, the home button is missing, and the cool pinch in to zoom feature is gone.

The only problems I have (quite annoying ones at that), are that I periodically keep getting signed out and that videos sometimes flat wont play.

Untill this purchasing thing is fixed for definite and the ability to have subscriptions showed first when opening the app ill stick with the version I have.

Well, I was having the update issue so I uninstalled as recommended but now I cant install at all. Errors out.

What started the problem for me is an app update causing the app to be not compatible with being stored on SD cards. Even moving the app to phone storage didn't help though.

Try this: Problems faced: unable to update... so uninstalled old version... then was not able to install from phone-store... then went to windowsphone.com, when I get to MyTube on windows phone store on web, it says BUY or TRY... Solution: Went to my purchase history, located MyTube in the list, the clicked reinstall... MyTube 2.0 is installed successfully!

This finally worked for me! The purchased history at windowsphone.com, not on phone. Thank you!

Tried it. Out told me to fuck off, I need to buy it. Yet, I had, moreover, in the store on the phone, it says so. Tricky little bastard. We'll get it.

Btw, why does it say wp7? Did I read that correctly?

All I had to do was move it to the phone memory prior to the update. Works awesome now.

Has anybody else lost access to all the saved videos ? Dont know if the developer, as nice he is in replying to bugs, woll be able to resolve this. :/

My issue is most videos pr songs wont start. The bubbles just go across the screen and stop. Even though my connection is great, tried 4G and wifi. No go.

I have the same problem with weather premium too

I'm having the exact error mentioned at the end of the article

Chalk up another one with update/reinstall issues. Like everyone else, I tried to update but it would fail each time. I uninstalled the app, attempted to reinstall and got the 80004005 error code. I'm frustrated and very disappointed with this mess. I can't recall correctly but I think I did buy the app outright rather than pick it up for free. So the whole problem has something to do with that?

Support install to SD and I'll reinstall the app.

Tried going to purchase history to reinstall, they emailed me a link instead. There's only Try or Buy. Bought.

I was getting the same error. I uninstalled it. Reinstalled from www.windowsphone.com. For users who already own the app, while reinstalling, if it says 'try' or 'buy', tap on 'try' and install the trial version. Then open the app, and tap on 'purchase'. When you do this, it takes you to the store and says you have already purchased the app. And, this really works! :)

The button don't even work!

From www.windowsphone.com it shows that the app is alread purchased. Tried to install but still got the error. Now what?

I have no problem with this application

Nothing solved my problem.. I can't even install it from the web

First I couldn't update then I tried to delete and install with same error, then I downloaded appx from my PC now its on trial version.
Hope the developer fixes it soon.

I downloaded free version... And I cant download any videos...

I said this yesterday this is the problem from store..i lost many apps while updating now I am unable to install Lumia camera and many apps... Nothing worked for me also my screen shot function is not working. Using 1020

Got latest version. But that's a trail. It say me to buy again

Still can't download error 80004005.

"but it seems that reinstalling is actually what's causing them to lose their paid license and have to pay for the app a second time, so users shouldn't try reinstalling." Ok I have uninstalled it! Well done!! So that's our fault now?? Well, I'm not going to buy again for sure. Get it fix, or I will just get another player.... Such a screwed up with Windows Phone always. Crap.

I need the transparent live tile back...

Hello wpcentral team it's not an issue with app or store, to update the app , first we need to move the app to internal or phone memory.

I already moved app to phone memory before update but still not able to download update... I have not yet tried reinstalling from web, may be will wait for few day if any sure shot fix comes up or will give website installation a try later...

Mine too, then I completely uninstalled the app then now I can't install it back again ugh

It is just a screwed up. The app is already in my phone's internal memory when the issue surfaced. I have no problem with other apps being updated on the SD card, ie. Managa Blaze.

the Only issue that I have is that the minute counter is not working.

And mine is lost of saved youtube . WTH!!

c101a7d1 for me...maybe it's not liking the fact that I recently installed TubeCast

I am facing same issue. I thought that reinstalling app may fix this but this couldn't resolve. Now I am unable to install this app again.

I think I have an idea as to why there's problems. I think the issue stems from having an exclamation mark (myTube!) at the end. I may be wrong on this (feel free to correct me if I am) but I don't believe it was there before the 2.0 update. Also, I've also been having issues with the update (normal update attempt would throw up error code c101a7d1). Uninstalled as per a quick google of the error code in question and now I can't reinstall (store says I own the app - lucky me) because of error code 80004005.

The name has nothing to do with the error. It should be the transition proccess from Silverlight to Windows Runtime app.

Yeah. Uninstalled the app, then I can't install it back again, the app wants me to purchase it again. Ugh

I tried reinstalling it via WP store on the web it give me error code c101a7d1. I tried installing it back again via store on my phone it gives me error code 80004005.

When I go to mytube from the WC link it asks me to buy the app and it doesn't when i open from store.. Bt when I download it its shows 80004005 error.. :(

Tried everything from web to installing manually to uninstalling none worked for me. It all's started when I went to update it

Mine is showing error c1******...help..

That's funny.. I struggled with this issue yesterday and now I'm reading this news.
Well, I couldn't update the app, then I tried to reinstall it and got some error. I looked for some contract information but couldn't find one.. I went to the Windows store website and it asked me to buy the app again. Then I instantly bought the app again and it installed just fine on my phone.
I mean come on.. 0.99€ is nothing for me compared to the work the developer has had. He made a full rewrite.. it's worth the money for sure, I'm glad I could support him a second time.

I don't seem to be having any issues on my behalf. It's worked great for me, and I've had it installed prior to the update. I have a Lumia 1520 so maybe it's only certain devices that are having issues.

Found another bug...couldn't download the paid version so I downloaded the trial. Then went back to the store to upgrade/purchase. Hit purchase again and it said I already purchased it. (which I didn't) it asked if I wanted to download again...i said yes and to my surprise...the purchase button went away and I know have the "full" paid version without paying...weird bug

I got tired of trying to reinstall the previously installed free version and finally decided to pay for it cause its totally worth it. 2 THUMBS UP to the dev for making this one of the coolest apps period. The icing on the cake ... ability to choose/ download audio/video on the SD card. :)

Can someone help? Everytime I try to update mytube it says error c101a7d1. I'm not sure whether or not to reinstall the app. Or should I just wait for developer to fix the problem?

Cant subscribe to anything

well, I followed the instructions to uninstall the application and now already not I can reinstall it :'(

Too bad. Moved on to Tubecast.

I am not able to download it please help!!

Well, I uninstalled and tried to reinstall and got the error 80004005. I can't install the trial as in the WP Store it shows that i owned the app. Furthermore there is no universal app icon next to the app name. Also, when i try to install from the web using my purchase history list, it said app is not purchased. Edit: browsing the WP Store with my laptop shows that the app is already purchased. But I still cannot install it with the same error.

have the same issue. MS provided a link giving me the trial version but have not been able to install the purchased version. I did however get it free when it was free for the day and MS are saying thats the problem for me?

I don't know about you guys but i am experiencing a lot of issue with the new update..,..there is a lot of stutter when we go from portrait to landscape......if i click on a video, it loads the previous video page..and then quickly changes it to the one that i have selected.....can anyone help me or are you guys facing the same issues??

Forget it. I have moved over to Tubecast instead. The new UI is ugly and waste of screen spaces anyways.

At first it was stuck in my updates list saying the app needed attention. But it wouldnt install by tapping it. So i removed the download from the list and uninstalled the app entirely. Went back in the store to install, but it just gave me a store error. Only way i was able to install was to go to windowsphone.com, sign in and go to purchase history. i scrolled down til i found MyTube, then clicked on the "Download & Install Manually" link. Dropped the mytube.appx file onto my SD card, then opened Store app on my phone, then ... then "Install Local Apps". Installed fine, app now working fine. Not very helpful for folks without SD though.

If I try to install from SD card, it will say the app is out of day.

Just sent an email blasting MS regarding the Mytube & the "WP bug." Waiting a few weeks for this issue to be resolved is far, far too long.

I've been in contact 3x with WP Support since 1/18/15. I was originally issued a credit so I could re"purchase" myTube (free on 6/24/14). The credit was retracted by a separate team within WP Support that is working on fixing the cause of the problem. I get the impression there's a larger Marketplace problem at the root, and the various Suppor teams have been tripping over eachother. Billing Support confirmed to me a team is currently working with Ryken Apps on a solution for everyone affected. Chat Support later revealed in conversation that a larger team (separate or possibly including the 1st team) is working intensely in a larger semi-related issue. Perhaps the larger issue is tied to the non-myTube Marketplace issues I have been having? Good news: Us myTube freeloaders will get our myTube back. Bad news: It's going to be awhile unless you want to spend your own $. Meh news: It's just $1.

I guess most ppl like me are stuck at not able to install the app or re purchase it. :(

Still waiting impatiently for an official fix from the developer. Keep getting an error code when trying to update.

I would like to ask the author, is this going to be available on Windows RT? I thought that was the main point of making it universal app. Also, I would have one suggestion for WP version... please put the app bar icons back. The search icon in top right corner is not very practical (Lumia 1520), such placement doesn't make sense on the phone. The UX is worse than in previous version.

The Monetal app has a same update problem after myAppFree promo. I get many comments where users unables to update the paid version. I hope Microsoft will fix this issue soon. While Microsoft working on update, I suggest all users, who have downloaded piad version and unable to update, contact with Monetal support to get a free activation code to unlock all features for the free version.
Windows Central Newsletter
Thank you for signing up to Windows Central. You will receive a verification email shortly.
There was a problem. Please refresh the page and try again.