Is the Xbox Network (Xbox Live) down right now?
Check out the latest on Xbox Network outages and fixes right here.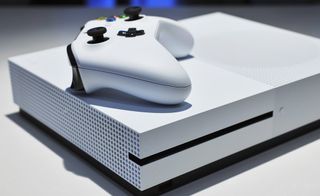 (Image credit: Daniel Rubino | Windows Central)
Is the Xbox Network (Xbox Live) down right now?
Best answer: No, the Xbox Network (Xbox Live) is currently not affected by an outage, and all related services should be fully functional. We're constantly monitoring the situation, and will update this space if the Xbox Network or any related services go down.
The Xbox Network, previously known as Xbox Live, is currently working as intended, and Microsoft is not reporting any outstanding issues with its Xbox online services. If you're experiencing any issues related to the Xbox Network, be sure to refer to the information and troubleshooting tips below to see whether the issue can be resolved on your end. You can also see when the last major Xbox Network outage was reported.
Microsoft continually reports the Xbox Network status on the official Xbox Support website (opens in new tab). Here, you can monitor the current status of all services and features related to the Xbox Network, and you can report any issues or outages directly to Microsoft and Xbox Support. The Xbox Support Twitter account is also a good resource for updates on the Xbox Network status.
For in-depth information on how to manage your Xbox console's online connectivity, run troubleshooters and resolve numerous issues, and in general, improve your online experience with Xbox, refer to our detailed guide on Xbox networking.
Last reported outage — June 11 at 3:10 a.m. ET to June 11 at 5:39 p.m. ET
A limited Xbox Network outage was reported by Xbox Support starting on Saturday, June 11, 2022, at 3:10 a.m. ET. The outage is affecting services such as launching and maintaining Xbox Cloud Gaming sessions, launching and playing digital games, using Xbox's search function, and updating games and apps.
This outage appears to be more limited than previous outages, with a smaller number of players affected. We've seen some players report that services have already come back online for them. Still, other players are afflicted by continued outages across various Xbox services. Xbox Support is actively investigating the ongoing issues, with no potential workarounds or fixes discovered.
Timeline & updates
June 11, 2022, at 3:10 a.m. ET — The outage was initially reported by Xbox with listed issues including:
The inability to launch and maintain Xbox Cloud Gaming sessions, regardless of your device or platform
The inability to launch and play some digital games, including those included as part of a subscription like Xbox Game Pass
The inability to use Xbox's search function to parse your library, the Xbox Store, and more
The inability to update some games and apps
June 11, 2022, at 5:39 p.m. ET — An update was provided by Xbox with the following information:
The limited outage affecting various Xbox services for a subset of users has been resolved, and the Xbox Network should be functioning as intended
Shortly after this report, some users reported issues launching and using some streaming apps. This issue was acknowledged by Xbox Support and fixed in a short time frame
What is the Xbox Network (Xbox Live)?
Xbox Network, previously branded as Xbox Live, refers to the backend infrastructure that powers all online services and features for the entire Xbox ecosystem across consoles, PC, mobile devices, and beyond. It is the spine of Xbox, powered by Microsoft technologies; any issues with the Xbox Network can be far-reaching for users and players.
The Xbox Network is an umbrella term that refers to a ton of Xbox-related online services and features, including:
Game and gaming features, including cloud saves, Achievements, backward-compatible games, digital games, game updates and downloads, and more
Xbox Account features, including profile creation and management, signing in, account settings and customization, Xbox Avatars, Microsoft Rewards integration, and more
Xbox online safety features, including Xbox Family settings and management
Online multiplayer and multiplayer features, including Xbox Live Gold, cross-platform features, and more
Xbox social features, including Parties, Party Chat, game invites, friends, Clubs, messages, Activity Feeds, stats and leaderboards, and more
Microsoft Store features on Xbox, including purchasing, downloading, and managing games, DLC and add-ons, in-game purchases, apps, movies and TV shows, hardware and accessories, and more
Subscription features, including purchasing and managing Xbox Game Pass, Xbox Game Pass Ultimate, Xbox Game Pass Ultimate Perks, Xbox Live Gold Xbox Games with Gold, EA Play, and more
Sharing features, including uploading, and sharing game clips and screenshots, streaming gameplay, and more
Console functions and features, including console updates and downloads, networking features, remote features, voice commands, and more
Online Xbox services, including the official Xbox website, forums, and more
Xbox mobile and PC apps, including the Xbox app, Xbox Game Pass app, Xbox Console Companion app, and more
Xbox Cloud Gaming, remote play, and other cloud-enabled features
Any of these services, and more, can be potentially affected by Xbox Network outages and issues. The vast majority of the time, everything listed above works as intended without abnormal issues or flaws, but occasionally outages can wipe out Xbox Network services and leave users without access to those features. Common outages often affect online multiplayer, Xbox Account features, and the Microsoft Store on Xbox.
Why do outages occur with the Xbox Network?
The Xbox Network is Microsoft's cohesive online platform supporting the weight of millions of users across Xbox, PC, and mobile platforms, and is an integral facet of everything you do online in the Xbox ecosystem. Despite a reputation for reliability, the Xbox Network does occasionally experience outages, preventing countless users from access numerous services and features, and even their favorite Xbox games.
Microsoft seldom reveals technical details when the Xbox Network goes down, instead preferring to provide regular updates, and attempting to resolve the outage in a timely fashion before swiftly moving forward. There are endless potential reasons for an Xbox Network outage, such as abnormally high surges in traffic or malicious distributed denial-of-service (DDoS) attacks, just to name two. While the ultimate cause often remains unclear, the gargantuan online infrastructure can still experience a plethora of issues from time to time.
The Xbox Network is generally known for its day-to-day stability, and outages typically don't last too long. Any downtime can be extremely frustrating for users, so Microsoft attempts to get everything up and running like normal as quickly as possible. Outages should be seldom, and shouldn't have any lasting effect on your Xbox, your online security, or your overall experience.
How can I fix problems with the Xbox Network?
The majority of the time, a true Xbox Network outage won't be able to be satisfactorily resolved by anything you can do, but you may be able to improve the situation or get back online quicker than you'd otherwise would. The internet and online connectivity are complicated, with countless possible causes affecting your experience, meaning the fault may not lie entirely on Xbox's end.
If your home network or Xbox settings are negatively impacting your online experience, there may be ways to improve it. If an Xbox Network outage is completely locking you out, you may still be able to get by with an offline Xbox, if you know what to do or how to prepare. We've detailed all of this and much more in our full guide to online connectivity and networking on Xbox.
Your first step is troubleshooting and testing your connection. Using Xbox's built-in tools, you can test your network and multiplayer connections, and find your network speed and statistics. This information can help you discover whether the issues lie solely with the Xbox Network and Microsoft, or whether there are improvements that can be made to your home network (the tools will identify any issues and can even provide troubleshooting tips).
If you've exhausted all the solutions listed in our Xbox networking guide, or have ascertained that the issues are, in fact, entirely due to an Xbox Network outage, you may have to resign yourself to using your Xbox console offline. Xbox consoles obviously function far better when connected to the internet, but they may not be completely useless when taken offline. You can even manually take your Xbox offline if you want, which is often done to preserve data.
When the Xbox Network is down and your Xbox is offline, you may lose many or all of the features listed above, and can even lose access to streaming apps and services like Netflix, Hulu, Spotify, YouTube, and more. However, you should be able to capture game clips and screenshots, games should continue to track progress toward Achievements (even if the Achievements can't be earned), and play physical games.
If you want to keep access to your digital games, ensure that your primary Xbox is set as your "Home" console in Settings, which will tie all of your digital game licenses to your local hardware. Even when the Xbox Network is down, you should still be able to play those games. This may not apply to games downloaded through gaming subscriptions like Xbox Game Pass, and it won't bring back online multiplayer features, but it may leave you with something to pass the time.
Update, June 11, 2022: Updated with knowledge of a limited Xbox Network outage affecting Xbox Cloud Gaming, digital games, search, and updates.
News Writer, Minecraft Expert
Zachary Boddy is the Minecraft Expert and a News Writer for Windows Central, Android Central, and iMore. They have been gaming and writing for most of their life, and have been freelancing for Windows Central and its sister sites since 2019, with a focus on Xbox and PC gaming. You can find Zachary on Twitter @BoddyZachary.
Windows Central Newsletter
Get the best of Windows Central in in your inbox, every day!
Thank you for signing up to Windows Central. You will receive a verification email shortly.
There was a problem. Please refresh the page and try again.