New cross-platform 'Skype for Life' client rumored to be in development at Microsoft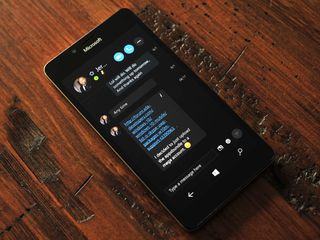 A new rumor claims that Microsoft is working on "Skype for Life", a new cross-platform client for its VoIP service that will take the place of all the different clients that run across many platforms.
This unconfirmed report comes from Ars Technica, which says this new Skype app is one of the reasons why Microsoft decided to shut down its London offices last week. The story claims that Microsoft wants to work on this new client at its Redmond, Washington headquarters:
The report claims that "Skype for Life" is being developed alongside the Skype for Business client, and the still unconfirmed "Skype Teams" app that reportedly is being made as a competitor to business-themed message services like Slack. The story adds:
It's important to remember that none of this report's claims have been confirmed by Microsoft, so take them with a grain of salt.
Windows Central Newsletter
Get the best of Windows Central in your inbox, every day!
My god they're going to get a lot of flack if they reboot the Windows 10 app AGAIN. Even I'm starting to think they are losing the plot in terms of direction. They can't seriously bin off the UWP app that's going so well. If this new client news is true I suppose we can expect to see development of the UWP Preview start to slow down

We DO desperately need a new Skype for Business client on Windows in general but this really needs to be a UWP app with the business focus. Yes there's virtualisation but you can't expect to just use phones like the HP Elite X3 as a thin client and be totally successful as we need a consistent business experience at all times on these phones. Disappointing such a fantastic phone aimed at business launched without a UWP and Continuum capable Skype for Business client.

What would work better is to replace the W10 or UWP app directly with the same title in the store, that way Windows users would get a direct replacement as an 'update'. The other platforms would have to shut down and show links to download the new client. At least most windows users wouldn't know the difference.

Even worse is launching it without a SharePoint client. OneDrive for iOS has been able to connect to SharePoint libraries for months, but so far nothing for Windows Mobile. As of now, there's no direct way to open a file on a SharePoint doc library with any Office Mobile application on Windows 10. It's easily accomplished on both iOS and Android. Other things that desperately need a supposedly business-focused Windows Mobile app are PowerApps (available for iOS and Android), Flow (available for iOS), and SharePoint server beyond doc libraries (available for iOS).

That stuff I have no issues, internal app is pushed and centralizes all company resoucres. For the general public yes, I agree.

If it's Universal it will likely be made with Xamarin as they bought that company and that is the purpose of that tech. And it supports UWP so I'd imagine some sharing. Quite how a linux build will happen is anyone's guess though. Probably remain the web wrapper version that it is today.

Yes let's hope it is Xamarin, then they should at least partially release the code as a proof of concept of how good Xamarin is.

Lol they wont release the source code for many reasons. Skype is not just an app, it's business critical. Besides, Xamarin is not a tool that's new. There are already a looooot of apps developed in Xamarin, even from big companies (the one I work for included). Xamarin is already pretty solid but has some flaws. And it was already solid before MS bought it. By the way, probably they will be using .NET Core or some HTML/JS technology like Phonegap.

That's why I said they should release part of the code like the presentation layer and part of the other layers, mister Loller.

That's not as simple as it seems and it probably won't bring more advantages than making a dedicated demo (or therefore actually just a link to the documentation). There are already enough proof of concept out there and usually the code of an internal program doesn't look nice enough to present. -> most production software will use "hacks" and that would mean show vulnerabilities which they dont want to. By the way, when did a company last release just an upper layer of some of their products? Usually it's either everything or nothing. Why might this be?

Well with some MVC or MVVM it's very easy to show some layers and show dummy calls for business logics. Don't want to bore you with a programming course. I didn't say it's needed, I said it would be good marketing towards the IT world.

I tend to think it will be based on web technologies, React or Angular + cross platform tooling.

I don't think xamarin does Linux.. But they can build that client out manually while still leveraging the shared code in the pcl (I believe as .net core is already available on Linux)

Yeah if they target as much code as possible to ".NET Standard" that code can run almost anywhere now including .NET Core apps and UWO

Yes, if true, this would be a bit ridiculous. I can only surmise that there is almost entirely a lack of vision regarding Skype. Is it a consumer app? An enterprise app? An online service available from a browser? Integrated into Windows? Its own entity apart from Microsoft's other offerings? I have really lost track. Mostly, I just want my messages to display in order. So tired of receiving a message, then replying, and having my reply show up before the original message.

There won't be any name change. They will just have a single app for all mobile platforms + Windows 10 PCs based on current UWP Preview app and then second app for macOS, Linux and older Windows that will be the same as web app - which they need anyway.

Yeah, too many changes especially with Skype. I don't know how they're going to manage this new 'Skype for Life' client if it turns out to be true.

I can see what they are trying with the name in that they are trying to give both Skypes specific names to I do are what they are for "for life" and "for business". Then again "for life" could cover business too and it could be a merging of the two into a Single client (whilst still having their own back ends)

this right here is why microsoft is killing itself.. I give MS max 10 years to live at this point..

Thank you Doctor. Can you give me my prognosis on my lifespan now as well?

People like to make lots of bold claims. Its the same with sports people. "My team is gonna crush ur team, bwhaha". These people are idiots.Best case scenario, you are an a hole, worst case scenario, you look like a fool.

I think it's probably a safe bet that they are using Xamarin to bring the UWP app to all platforms. It would be stupid to start from scratch yet again, especially now that SMS relay is in. But at this point who knows.

Actually this makes perfect sense to me and seems to be the only way to go. They needed to release the UWP app as a stopgap, obviously they could not continue to have no UWP app while they were working on this one-client reboot. Probably there will be some code-sharing between the UWP and new app as they build it up, and hopefully can just issue it as a in-place update. By bringing development closer to home, hopefully they can avoid some of the problems people have been complaining about (while introducing the kinds of problems Microsoft is known for, for sure.)

Uwp is dead with WP my friend, now Ms seems to be all in with .net core and cross platform (don't know about Xamarin, their strategy is a continuous no sense...).

UWP runs on .NET Core under the hood. .NET Core IS the platform for UWP Applications according to Scott Hunter

I serioulsy doubt UWP runs on .NET core. If that was the case, there wouldn't be any need for project Centennial converting .NET apps to UWP. If I understand it correctly, UWP is a framework built from scratch, not dependent on anything. That's why a UWP app can run on a Windows 10 Phone where there is no Win32 or .NET.

I think the UWP app is the New app. They're just going to port it to other platforms.

It would be great if they would actually fix message delivery and syncing issues. Every year I hear they are improving it but each year I just see a new client software with the same problems. Only thing is now they added new ones such as new text based messages killing any audio or video playback on the device you are working on. Kind of defeats the purpose of it being text.

I think the sync and message delivery issues are due to their p2p network, since they are migrating to proper cloud this should pretty much disappear no matter what client they bring out and then replace a few months later.

You know this codename, just offended more that just vet. people and new users alike.

Am I the only one, who thinks that MS doesn't know what it should do with Skype? :D

It's been changed so many times I don't think we can doubt this any more. Hopefully the cross platform aspect means Xamarin ans based on the UWP Preview app - I.e the Windows UWP keeps going as it is and the other platforms have a ported version of it

Yeah, this is the only scenario that actually makes sense.

That's what I expect to happen but MS has been proved to do the unexpected quite a lot lately, and Xamarin doesn't do Linux (Yet) so not sure what to think, if they base it on web tech then I probably won't bother using it anymore, as it is I only keep it currently because one of my friends uses it and I prefer it over Facebook Messenger which he also uses

Well, I can see this reasoning. With so many different softwares and clients, it gets cumbersome to have different people work on different programs. If it's just one program, you can make use of the people that don't have to do much work anymore to do something else, or send them off Microsoft style.

MS does not know what it should do with ALOT of things....not just skype.

But will it run on Windows Phone 8.1? Probably not, right?

Get on W10M already. You should've been here already for 1 year now.

Eh. Maybe waiting for AU wasn't such a bad idea.

I'd love to tell that to two family members using Lumia 640XLs, but Microsoft has been very open-ended with their patience on upgrading the handset to Windows 10, as it was heavily advertised when it launched.

I'd love to upgrade to w10m, but you know... Microsoft screwed a lot of us current w8.1 users

We need the Skype team to do another AMA

Skype for life...or until they dump it like everything else Nutella is. For Christ sake, put it back in with messenger, fire this idiot CEO, and leave it alone.

Have to agree with Sparta on this...

Have to completely disagree with Sparta on this one. Skype is one of the most low entry level service that MS offers and has a billion users. If there is one piece of software in which they can showcase the whole "build once cross platforms" it would be Skype. I think it will be fantastic if they can release a product that is the same on all platforms (computer and mobile) and is magnificent in its UX and UI, this will be there biggest marketing campaign for many of their services and products. I once again tilt my hat for this genius move. Posted via the Windows Central App for Android

Lmao. I hope you really don't believe that. Lmfao

Missionsparta, are you a racist? Because those people admire Sparta and its military society. Is your real problem that Nadella is of Indian origin? Actually, do you understand that the idiot is you?

How in all hell does me not liking him make him a racist? That is such a cop out. So he cant be a horrible CEO because he is Indian? Get a life.

No, but your name combined with the fact that you call him "Nutella" says something about your motives.

Its a hockey reference. Your way off.

Microsoft doesn't know wtf to do with Skype all these changes are ridiculous

Why would the replace the UWP? It's not even out of preview and it's much better than anything else. The Skype team is a complete mess. Posted via the Windows Central App for Android

A - this is unconfirmed.
B - we don't know if this would better...it could also be UWP and developed as a progression from the current UWP

B makes sense to me. If this is going to be a further developed xamarin induced UWP version of Skype app, that's a win win for both UWP and Windows 10. Meanwhile, the same code could be used to port the app on Android and iOS if that's even possible.

If this is better, why didnt they do this last time? If I went to every meeting at work and announced I was changing direction every time, I'd be fired. So who is getting fired here? Not Nutella.

The entire London-based Skype team. Happy?

Only if they are the one to make this flip flop decision. They weren't? Then no, no I'm not.

Well, since this is an unconfirmed RUMOR, we don't know if a decision was made AT ALL, or if so, who made it. Also, I wouldn't call this a "flip flop". It seems like you aren't happy, no matter what they do.

Not a flip flop? Haha. Okay. If your say so. I'm not happy no matter what they do? They haven't done anything in a while that hasn't been a mess. We have Windows 10 and that's it. Other than that it has been: Make a mess, start over, make that a mess, rename it, make that a bigger mess, start over at step one. Yeah. That's something to be happy about.

OK. Then use iOS or Android. Problem solved.

Obviously, that's not what want to do. Problem not solved.

Groove is awesome = not a mess. <---example How is this a flip-flop. Did they announce something recently and are now announcement a change in philosophy? What it seems more like is that the status quo is a fragmented mess and someone is (potentially, maybe) thinking about streamlining it into discernable product. Of course, this is all still just a rumor. I doubt they will change the name nor do I think they will start over at step one.

Groove still has many issues. No smartplaylist, editing metadata and album art is still a mess, etc. Next.

You can edit local metadata and they are working on editing files stored in OneDrive. I'm enjoying the smart playlists of "Your Groove". Next? Nah...Let's stay here awhile.

Great... We are"trying" to get stuff working on the replacement platform for the 15 year old Zune (all of which Zune did fine). And sense they ditched Zune they haven't even begun to try and fix all the mess known as the Movies + TV app Good thing we didn't go backwards. Next

I'm not sure Zune had metadata capability on OneDrive that didn't exist. So, no...not Next. Zune only edited metadata on the computer. Groove doesn't need a computer to do anything and we CAN edit metadata that you announced as not possible. So we're not quite ready for next yet.. I still have smart playlists that you declared didn't exist. So, nope...not next. I see you've moved on to Movies/TV now. Is that your next? I don't use that and I'm not going to play fetch while you work accidentally trip and find something to be right about. I see you aren't up for a real discussion, just bashing with what you think is the right answer and proclaiming some sort of faux "next" victory. Have fun with that.

It had metadata capability, yes. It also had smart playlist. If we are talking Zune, it also handled your personally owned tv shows and movies beautifully. This new setup is garbage, awful, and hasn't even been touched since it was released. Nothing like throwing something away so we can try and slowly build up from garbage.

Well I find the Universal preview app to be pretty good and it has been a long time coming. Please don't chuck it out for something inferior.

It makes sense to unify the development, but rebranding is weird. Maybe this is an internal name for some sort of a cross development effort with a single codebase - like a unified UWP/Xamarin effort where they write most of it in C# and then shoot it through a bridge tool, etc. If they base it off the current UWP app, then they'll have all the latest features, even. Otherwise, well, how many Skypes do you need?

They cannot replace the web version with something written in C#. My guess is an app using the latest web technologies. Electron, React, Bootstrap, JavaScript/Typescript, CSS, HTML.

Yes, I believe someone else below mentioned them using the UWP/Xamarin for modern Windows/iOS/Android, and a web app wrapped in Electron for older Windows/Linux/Mac. That would be less development work, but still two code bases. I guess they could just use the web app as the base for everything and have only one base, but they'd lose a lot of power that way - especially for mobile. So I guess UWP/Xamarin and JavaScript/Electron are it.

EXCLUSIVE! Skype For Life splash screen video!
https://m.youtube.com/watch?v=zZkhe_2suRg
At 00:10, you can hear the new announcer say Skype For Life!!! /s

Just imagine where MS could be if they'd focus their resources on implementing new stuff instead of rewriting an App the n-th time (skypeRT,SkypeDesktop, MessagesUWP,SkypeUWP,SkypeForLife... Or Zune,MusicRT,XboxMusic,Groove)

Bring UWP to other platforms. Make Windows open source like android.

Halleluyah, in your face ye arrogant Skypist. Do you remember how you totally snobbed us Wndows Mobile / Windows Phone folks when iPhone and aNdroide started gaining ground? Ye can go and die all of you. That's how much I love ye. Awọn ẹni radarada. O npẹ yin.

You ran of out pills again Emi?

Or maybe (s)he took them all at once

Skype for life sounds more like a hash tag campaign. Unification is all good, but if I were a significant shareholder, I would be concerned about all the wasted resources and time with what's happened to Skype over the last 7 years.

They already said they want to replace Windows 7, Windows 8, macOS and Linux apps with web app wrapped in Electron. It totally makes sense for them to turn UWP version - when it's ready - into Xamarin app that runs on iOS and Android also, hence with two sets of technologies (Xamarin and JavaScript) covering all platforms that are relevant.

Or they support the Atom team to bring Electron to Windows 10 and other mobiles, which should be much easier and cut the versions to 1.

Skype is a mess. This is a shame because it is one of the brands Microsoft has that many identify with. People use "Google it" as "search it" and for the most part, people use "Skype me" or "Skype her/him" to mean "video call". I hope Microsoft can get their act together on Skype and what to do with it.

One for all - but not only various clients. But various services, like land line call, mobile calls as well. That is, if you are a business and pay for Skype for Business.

Skype is a PTSN (Public switched telephone network) maybe they are going to finally leverage that! :)

You are hearing it here first. After Skype for Life, we'll get a client called Skype for Eternity. After that, who knows..... Seriously Microsoft, you couldn't dream this sh*t up

Honestly, I do not think this is true or at least not expected any time in the next 24 month. Ultimately, the UWP platform will evolve to a truly cross platform (i.e. with OSX, IOS, Linux). It will be an evolution of the current UWP platform by merging xamrin technologies with it rather than a complete restart.

MS should sell Skype and continue the path they're on: cutting the excess fat from their company. Still so much garbage they can cut to make this a leaner and more profitable company. Cheers.

They should sell LinkedIn.

i use Skype, trying to find an alternative that other people will use, difficult it is. MS have made a right mess of Skype since they took it over, i use the Android version and the desktop version on my windows 8.1, if MS makes an other lient, I hope they do not decide that we must havbe aMS acxcount, I still have my old skype name and I do not want an MS account.

If you want unified communications on every device. Seriously, #Linphone, ugly UI, but on every device. I have been using Windows since MSDOS days, then Linux 2.7-2.8 & Mac OS since OS 4-5, after all these years, I use what is really for my needs on a personal and Business level. The UWP is one of the greatest milestones of MSFT and I do understand transition phase, but all the people I know with Skype, it's always been an issue.

So they are tired and that UWP things works really well and they think maybe we can do this to other platforms and that reduce our efforts'

Please just kill the Skype For Business mess while you're at it.

It's obvious Microsoft doesn't know what to do with Skype. Likely, the original reason they bought it in the first place, was as a game of 'keep away' from Google. These days, potential suitors for Skype would include Facebook and Amazon and any number of large international players like Samsung or Baidu, so why not sell the thing off?

It would sure help discussions with Telcos regarding Windows 10 Mobile devices.

Either Microsoft or the Skype teams are retarded for wanting to make YET ANOTHER app that will be half baked.

What a stupid name for a product. Just call it Skype.
Skype for Life sounds ridiculous, stop with the stupid names please!

So they had different teams working on every platform...... Did they not share any code between the lot of them? And did they ever have a long term plan for this? Cuz the half baked skype for windows was rebooted did win 10, then rebooted with the removing messaging, then rebooted again after separated from os... Then rebooted for the uwp.....seriously seems like it might get rebooted again for the full convergence of all the skypes.... And that is before any of the windows mobile version sees any type of improvement

good because today skype is chaos

Skype gave me a very bad taste. I was in EU for vacation, there is an emergency back home I need to make alot of phone calls. I open up skype, first call go very well, second call said my trial finish need to add credit which is fine I put $10 into it. Then it gave me a msg said your credit will be available in the next 24hrs wtf? We're in 2016 aren't we? I open skype last week just to check the balance and it show $0, if anyone know what's the best way to contact skype please let me know I want to grill them.

I already said it, Skype For Life. Codename or not, I'm dropping usage if so. #UNI or UNICOMM should have been since day one. #SkypeForLife = 50 bars w/ 25 to life, it's even an insult to jail mates.

Mirroring the other comments that aren't just trolls/name calling with "nutella", but I think it makes sense that it would be an evolution from UWP version now. Also everything is STILL A RUMOR so chill out, but I wouldn't think it's another reboot in the way we have traditionally experienced a reboot of software.

I was fine with it being segmented, I only used Lync, SFB. and on occasion personal desktop. Do you know the actual number of people who are pissed off beyond belief.

"Currently, the company has the traditional Windows desktop app; the new Universal Windows Platform app for Windows 10, Windows 10 Mobile, Xbox, and Skype; the Skype Web client; and a Web-based standalone app for Linux (which apparently also has internal builds that run on Windows, too). Skype also has mobile apps for iOS and Android in addition to a macOS client.", the article stated. I just had to laugh when I read this! I didn't think it was possible to have any more confusing naming clients than Outlook, but it looks like I was wrong, lol. Microsoft clearly has no precise, stable vision for the future of this company. It just looks like a jumbled, discombobulated mess of legacy programs, apps and new development projects that are thrown against the wall to see which ones will stick. Is there any doubt as to why users are confused??? I have loyally stuck with Microsoft for over 30 yrs. through so many changes I can no longer keep up with the number. However I am about at my wits end with this lack of a strategic plan for where this company is going. Combine that with putting out an OS that was half-baked to capitalize on profit before it was ready, "core" apps that don't even met basic standards, failed communication and marketing strageties, and stuff that just doesn't function correctly due to lack of attention or abandoment, honestly I have to say that Microsoft is starting to loose me because as each day that goes by I am NOT "loving Windows" as much as I did! This is frustrating. But even more so as they at one time had a competitive, messaging platform that worked really well in WLM and abandonded it for Skype, lol. WLM at its hayday could do things then that Skype still can't do today, and it actually worked! Go figure!

Haha, you sound like a lot of guys I know. :) #TECHED / #TECHNET & MSDN days...

On any of those platforms (bar Win desktop, where we have a desktop client and a preview app), there is only one Outlook and only one Skype. How can this be confusing? This news piece is all about converging the development of all of those Skype clients. And if you think, there was a good way of converging over the platforms mentioned, no, there wasn't any. If there was, anybody would use it. There is hope, that Electron plus web technologies will finally fit the bill. This client will ultimately replace platform by platform, when it is ready. And if they succeed, it gives a role model for almost any app developer. Think about the implications.

They should call it Skype 3000 Universal Business Edition Pro Lite 4.2 lol

Skype for Life Professional Edition R2 Update for Workgroups.

Doesn't matter. In 5 years skype will be dead. And it will already start dying in 2017 when WhatsApp gets video calling..

How can I use WhatsApp on a desktop? Tablet? Nobody I know uses WhatsApp beyond chatting, mainly because it is ready to instantly without much hassle. The second thing is having groups, which Skype has not. This feature could be easily replicated by Skype, but Microsoft fears obliterating the need for Skype4B, if they introduce groups. I told a Microsoft guy, that they should drop Skype4B, bring normal Skype to feature parity and make businesses pay for AD-integration.

Except rhe majority doesn't use desktops anymore. And skype has always issues, you can't remove chats or contacts. It is the most ridiculous mess of apps ever.

All i want is one app that works....if this is the one then great, cross platform, great....As long as it just works without stupid glitches...these monkeys have have had enough time to sort this out.

I am really looking forward for what Microsoft is preparing with Skype for Teams. I hope they once and for all hit the nail in the head and make Skype great again - and much more than just a videochat service. For instance the research team I work on is still stuck on emailing stuff back and forth, once in a while sharing OneDrive links, so something like a full-featured Slack-style app, with seamless collaboration features and integration with Office 365 for sharing/storing/commenting on documents (plus the usual Skype text/audio/video communications) is definitely a segment that remains unfilled or at least split between different apps/services and if Skype for Teams turns out to be this kind of all-in-one solution, it would be a great productivity boost, if anyone from Microsoft is reading this. And no, don't suggest Sharepoint, it is too over the top for small/medium teams...

Might be better of naming it "Skype for 6 Months"

They should name things better

Honestly why cant the new uwp app be that skype app why do they insist on keep rebooting stuff for

Xamarin in action.. that's more like it..

Nadella and Skype team has gone totally mad.
How many reboot or how many Skype app they will make? Cant they just improve the Skype Preview app? Which is just great. Bring that preview app for general across all the platforms.

You gotta reboot it everytime you reboot your app development framework to show that you believe in that framework...

But is it really helping to gain users attention to get more involved in Skype than other messengers or increase share?
I love Skype. But none of my friends are using it over WhatsApp and I'm also seeing Skype is losing share to other messengers.
Most of them find Skype as a slow or difficult messenger to use.

I am so confused whats going on with Skype. :(

Well Originally Skype was built to do one thing, after MS purchased it they integrated it. They also had another team creating Lync which was for business. The original Skype had to be redone to fit in with yes(todays) demands. Unfortunately the 2 teams were competing with each other, the heads of each department did not want to share information and kept code to themselves. Lync was built from the ground up I think and was much more advanced than Skype, Skype had the userbase though. Well in comes Satya Nadella and changes the way internal teams share knowledge (this is the ONE great thing he has done) Today We have a lot of Skype iterations, Skype for Business (used to be Lync) is built on Sharepoint, the only thing it shares with Skype is the name, completely different technology. I think MS have finally realised what you are saying and are addressing this, in time it will be imbedded into Windows and be everywhere. They have messed up and I pray this is the fianl attempt as the competition is just around the corner.

Another think Satya gets credit for that was actually changed by Ballmer (here's his One Microsoft message, they got rid of the stacking system that caused problems with teams when he was still CEO). I like Satya and the environment definitly changed when he took over but he does get credit for a lot of things that were started under Ballmer (Office on iPad, Hololens, etc.). The Skype road was even messier than the Lync/Skype "fight". It was initially built using P2P (IIRC it was the team behind Kazaa that founded Skype) and Microsoft had Messenger with it's own network. When they merged the two they kept the Skype client and brand and switched it to the Messenger backend network. with Lync they moved it to the same network but the feature set around the video calling features stayed separate. They would have been better off building an entirely new client on top of that backend (which was switched to another cloud based backend sense) with all of the Skype features, maybe that way this whole mess with multiple clients could have been somewhat avoided. All of that doesn't excuse the many restarts on the WP/Win8/10 front.

As a developer, I know this "disease" very well. Starting from scratch often when you had something decent that just needed more finishing and added features because you think it was "built wrong". I can see wanting to use Xamarin for the iOS and Android clients (which would allow sharing most of the code with the UWP client) but with the history of Skype on WP/Win8+, it's just ridiculous. Right now it's still a video calling standard with a lot of users but by the time the people at Microsoft decide what they want Skype to be and how they want it to be built other solutions will leave them in the dust and Skype will be irrelevant. Slack, Whatsapp, etc. will all offer better alterntives than Skype for those use cases and Skype will be dead.

They will take the web integration in Outlook and build a proper web client. Then, they will use Electron and tooling, enhance it for mobile devices (which can be done in parallel) and roll it out to the world. The thing is, that features like screen sharing will need platform support and will not always be available, due to security reasons. Ridiculous is the fact, that Microsoft pushes its developer community through exactly the same mess. We have seen more UI frameworks on Windows in the last 10 years than in the rest of the industry combined.

@eshy I've felt this way all along as well. Thank you, well stated.

Can they just focus on adding the Delete History and Never Save History features to Skype Preview? Why is that so difficult for them?

Jeeez why wouldn't you start of with this app in the first place? It's so frustating that I've stopped using skype completely.


holy fuc**ng **** they just can't settle for an app or an experience ever....... Skype is so dead, more reboots than Windows Phone!!!