New OS data shows Windows 8.1 growth in November, Windows XP usage falling sharply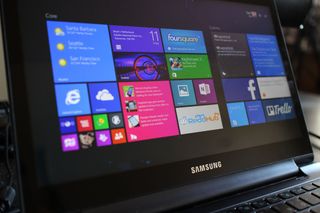 Windows 8.1 had another good month in November 2014 as the latest PC operating system market share data from Net Applications shows that the year old operating system upgrade from Microsoft went up to 12.10 percent last month, over a percentage point higher than its 10.92 percent share in October.
In addition, Windows XP, which Microsoft no longer officially supports, saw its market share go down, from 17.18 percent in October to just 13.57 percent in November. The two year old Windows 8 went up slightly as well last month, from 5.88 percent in October to 6.55 percent in November. Combined, Windows 8 and 8.1 now hold 18.65 percent of the OS market share for PCs, up from 16.8 percent in October, which means that Microsoft's latest operating system is finally ahead of the 13 year old Windows XP. If this trend continues in December, Windows 8.1 should overtake Windows XP on its own next month.
Windows 7 continues to be the number one PC operating system with a commanding 53.71 percent share in November, which is slightly higher than the 53.05 percent share it held in October. One odd thing in this month's Net Applications' data is the rise of Windows NT, which is Microsoft's old server OS. November's numbers show a rise to 2.81 percent. Back in September, it was shown with only a 0.05 percent share, then it went up to 1.64 percent in October. It's possible that Net Applications is now showing some Windows XP installations as Windows NT in its latest data. We will contact the research company to find out more information.
While Microsoft launched a public version of its Windows 10 Technical Preview in October, the install base was apparently not large enough for Net Applications to record any market share numbers for that OS. Are you planning on getting a Windows 8.1 PC for the holidays?
Source: Net Applications
Get the Windows Central Newsletter
All the latest news, reviews, and guides for Windows and Xbox diehards.