New Xbox One TV ad has Rocky trying to inspire us in the background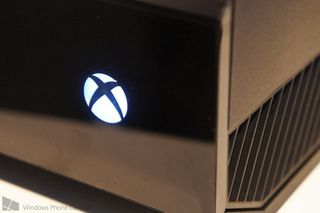 Microsoft has yet another new TV commercial for the Xbox One posted on their YouTube channel, with the claim that their latest console has the best games, combined with an inspiring speech from Rocky himself.
The video shows clips of four games that are due for release on the console sometime in the fall of this year. Two are exclusive to the console: Halo The Master Chief Collection and Sunset Overdrive, while the other two games, Call of Duty Advanced Warfare and Assassin's Creed Unity, will both be coming out for Sony's PlayStation 4 console.
We are a bit surprised that Destiny didn't get a shout out in this commercial, especially considering that the Xbox One and Xbox 360 beta for Bungie's next game starts on Wednesday. Other games that we are personally looking forward to playing on the console include Forza Horizon, Evolve, Battlefield Hardline and Alien: Isolation.
What's more surprising is that the background audio comes from a speech made by Rocky himself, Sylvester Stallone. The speech is edited from a sequence in the sixth film in the series, Rocky Balboa, where Rocky tries to offer his own brand of wisdom to his son. We are not quite sure what the connection is between this speech and the Xbox One, but it sure sounds cool.
Which Xbox One games that are due to be released in the fall of 2014 are you most looking forward to playing?
Source: Xbox on YouTube
Get the Windows Central Newsletter
All the latest news, reviews, and guides for Windows and Xbox diehards.
Call of Duty and Battlefield!

I'm showing my age, but I saw rocky and thought Bullwinkle.

That was my second thought; my first was the cartoon dog Office assistant from Office 97-ish.

Wow. And I thought I was the only one! I've got two twin Yorkies named Rocky and Bullwinkle!

Oh my I thought the same thing. And was wondering why it wasn't Rocky and Bullwinkle!

I think they didn't put Destiny because of how they ended their "relationship".

Indeed, when I read this "We are a bit surprised that Destiny didn't get a shout out in this commercial," I thought, I wasn't surprised at all. I dont' know what went down, but I was under the impression that Microsoft was pretty nice about it: i.e. they didn't have to let Bungie go, but they did. Yet, for some reason, Bungie has all but turned their backs on Microsoft. If didn't know any better, just by reading media reports about the game and seeing banner ads everywhere, I'd think Destiny is a PS4 exclusive (and it is in Japan). Throw in the exclusive alpha access, early and longer beta access, extra content (keep in mind, I couldn't care less about any of that stuff, but I find it insulting nonetheless), lack of a Windows Phone or Windows 8/RT companion app, and either Sony paid a crap ton of money to Bungie, or Bungie seriously hates Microsoft now. I'm pretty put off about it that, unless the Destiny beta blows me away, I'll probably skip it. There are just too many other great games coming this fall: Forza Horizon 2, Dance Central Spotlight, Below, Inside, Ori and the Blind Forest, Fantasia: Music Evolved, Halo: Master Chief Collection, Sunset Overdrive, Fru, Fable Lengends (beta), Project Spark--and holy balls, those were just the exclusives! Evolve, Lovers in a Dangerous Spacetime, and Assassin's Creed Unity look great as well.

The relationship ended amicably but Sony paid a lot for exclusives for Destiny, same as Microsoft paying a lot for Call of Duty. Sucks but that's the way business is done these days.

Why is everyone blaming Sony for a lack of an app. IT'S NOT SONY IT'S WINDOWS PHONE ITSELF! So I'm assuming that it was Sony making a behind the scenes deal to prevent windows phone from getting the watchdogs app too. Oh and it'll be Sony again if windows phone doesn't get the division app when it releases too right!?

Actually, the X1 gets exclusive content that they don't have. Just saying.

I know the Xbox does. Like COD dlc a month before playstation, it happens. It's infuriating when people blame Sony for the lack of game apps on windows phone. It's the fact that Microsoft has what 4% of mobile. Isn't that what blackberry had. And oh look how much money companies wasted making apps for that. Until the numbers show windows phone is growing and taking share this will just keep happening. It just has nothing to do with super secret behind the scenes Sony deals to ruin Microsoft by getting game developers not to make apps for their mobile devices.

Just ask. Its not Sony, its not Wphone! Its bungie, they stated releasing a separate app makes no sense since their is a Smartglass app. Ringing any bells people? No one payed money for this decision. Just be patient.

They are referring the chief to his collection this year.

Rocky balboa my favourite

Also, Assassins Creed Unity is next Gen only, including PC, and not 360, right?

Want assainsins creed for WP. The new version

Xbox 360 and PS3, gets its own assassins creed ;) and its exclusive to those platforms.

That isn't announced yet, at least I don't think?

Its not announced yet indeed, but I expect it to happen soon, at least from what i hear from those MStees around me ;) Ubisoft already told to the public its Coming a few weeks ago, or at least being developed

Yes! Give me Kingdom Hearts 3 or give me death!

Wolfenstein, one the good games this year. And will prolly get COD

Wolfenstein is a lot of fun! I liked that it kinda returns to the FPS roots (health packs and armor) and you have a lot of enemies to shoot with interesting enemies. Great game, grrreat game :)

Not sure what the Rocky connection is!? Surely it's a reference to the hammering that the Xbox One is receiving by the PS4 in the sales charts, and the media at large. The advert would like us to believe that like Rocky, the Xbox can get knocked down time and again, and still come out on top (or, as in Rocky's case, mostly lose on points). They're saying it's still a contender. Everyone loves an underdog, right? RIGHT? Please love us.

That's what I thought after I watched it. Also the fact that Sony likes to attack its competition seemed relevant to the "its not about how many punches you can make, but how many you can take" part.

The most depressing part is, Sony haven't even had to do any attacking. Since day one, everything about the Xbox One has been a disaster in the eyes of the public. From marketing campaigns to engineering choices, for every step forward they've put two in their mouth. Sony could have "won" this console generation simply by saying "It's not an Xbox" or "We're not Microsoft". They've not even had to try. I'm not going to feel sorry for the "underdog". They've only themselves to blame for becoming one.

Really?!? Have you never seen a Playstation press conference? They live for it.

No Man's Sky and Mortal Kombat X are the games I want most. I'm cool with The Master Chief Collection this year though.

Cool commercial. Huge Rocky fan and love that quote.

I am not surprised Destiny, they seem to have two feet firmly n the Sony camp. And I don't think what I have seen from Destiny is massively game changing. Don't get me wrong, I don't think the COD games have changed for years. Sunset Overdrive and Defence Grid 2 are the games on my radar.

Its save to say that his voice is used for a reason ;) and I don't mean for support and to give spirit to us Xbox gamers. (yes it kinda did) something awaits.

I'm quite sure the connection is to Xbox's woes over the past year and how they've been hitting back really hard. XB1 is the better system IMO. A nice slice of humble pie has put MS on their A game. Good stuff.

Aw man.. That scene was bad... Lol will Microsoft ever be good at commercials or remain satisfied being mediocre? Then again I guess commercials ARE for the lowest common denominator. They probably appreciate mediocre more.

I 100% agree here. This is what I call a vapour ad.

What's with the Michelle Obama is a man Video?

People need to stop thinking Xbox is the underdog, they are not. Windows phone is the underdog.