The next Xbox One preview update adds Miracast and powering on and off from the SmartGlass apps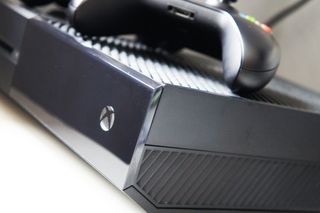 People who are members of the Xbox One update preview group will be able to test out a bunch of new features in the next version. One of them will be a way to turn the console on and off remotely from the Xbox SmartGlass app.
Here's what Microsoft says preview users can expect when the update goes live:
"Over-the-air TV for the U.S. and Canada – Earlier this month, we announced the preview for an Over-the-Air Tuner for the U.S. and Canada. With this preview update to Xbox One, a new screen has been added after the initial channel scan to show a sorted list of channels and channel logos so you can tell what channels you receive. You can also choose to scan again from this screen, if you want to move your antenna and give it another try."
"Power on and off from Xbox One SmartGlass – The beta versions of the Xbox One SmartGlass apps for Windows, Windows Phone and Android will be updated to let you turn your Xbox One on and off. (Your device does need to be on the same home network as your console.) This feature request has more than 4,000 votes on the Xbox Feedback site. The beta versions can be found in the respective stores by searching for "Xbox One SmartGlass Beta."
"Wireless Display app – With more than 2,000 votes, Miracast support will be enabled on Xbox One for preview participants later this week, so you can mirror the experiences on Windows PCs (for example, Surface 2, 3, or 3 Pro; Lenovo X1 carbon; Dell Venue 8), Windows Phone 8, and some Android devices (e.g. Samsung S5, Nexus 7, Motorola Droid) that support non-protected Miracast connections. Try the Wireless Display app to cast photos stored on your phone to your Xbox One, or to stream non-protected video content from your PC to your Xbox."
"User-selectable power mode – The team here at Xbox is also altering the initial setup experience on Xbox One worldwide to enable you to select your preferred power mode. Instant-on enables you to use the "Xbox on" voice command and receive background updates to console, game and app updates. Energy-saving mode is a low power state that requires you to press the Xbox button on your console to start up your Xbox One.
"Voice messages – The ability to send and receive voice messages from the Xbox One messages app continues in preview this month. Also, the ability to create a voice message while in a party chat will be enabled and support will be added for third party headsets."
These new features will become available for all Xbox One owners in future updates to the console. This news comes at the same time Microsoft has also revealed a ton of new features coming to the Xbox app included with the Windows 10 Technical Preview.
Source: Microsoft (opens in new tab)
Windows Central Newsletter
Get the best of Windows Central in in your inbox, every day!
THis is nice. i use my surface as a controller when the XO controller battery is dead

Miracasting? No way! Now I can develop apps straight from my TV!!

miracast is good ... but I still prefer chromecast ... I dont have to keep my phone screen ON for playing netflix and youtube ... also I can open chrome browser and still continue working on laptop

It's extremely laggy with its new beta screen casting. Miracast is much faster especially over my 100mb/sec download and 45mb/sec upload speeds here at home.

I never used for screen casting ... I use it mainly for streaming things from the browser tab.

For those cases we allready DLNA. And also Tubecast. Miracast does NOT need Chrome (yuk!) and has no app dependancy.

It's apples and oranges. Miracast is like plugging into a larger monitor or extending your desktop to a TV and displays everything. Chromecast just serves up whatever's on your Chrome(only) browser. So, Miracast is in a completely higher/different league. Besides, why would you need to stream Netflix/YouTube using Chromecast when you've got the XBOX One apps that does the same thing?

Ding ding ding! We have a winner!

u get an e-cookie for burning him down to the ground with his praise on chromecast. LOL

Oh damn. I didn't know these e-cookies were so delicious! Must have moar.

While I agree with you on most of your points, I still would like to see Microsoft build a "handoff"-type solution like the Chromecast (and like the old "Play on Xbox"), where you can start playoff on one device and have another take over, freeing up the first device to do other stuff. Microsoft has all of the opportunities to do something cool here. They could, for instance, make it possible for Netflix on Windows or Windows Mobile to launch the Nerflix app on Xbox and have it continue to pick up from the point you had reached in the movie. Or let us choose between mirroring and handoff (maybe they should find another name for it). Handoff could also just be, that the video feed was picked up and played by the Xbox, in case the app didn't exist or wasn't installed. In other words, say I am using my Windows tablet to look for a movie on Netflix and start playing it, but I want it to play on the Xbox (or Windows PC connected to tv/projector). I choose the "play to" button and choose "mirror on Xbox" (which has been found automatically and the video is mirrored from my tablet to the Xbox, but now I want to do something else on the tablet, so I tap "play to" and then "play on Xbox". Now the video playback is handed off and all I have are some basic controls for stopping, forwarding, etc. accessible through the action center of course. Handoff is the most interesting feature of the Chromecast. I means that instead of streaming the same video twice on your network (from the video service to the primary device and the from there to the sbig screen secondary device), the content is only streamed once from the video service to the big screen. You save bandwidth on your network and battery power on you tablet or smartphone and you are free to use those devices for other things while watching a movie. Anyone else think this makes sense? Or am I wrong?

Plex is awesome and I have it running on my home server :) - but I'd like to see Microsoft offer some these features built in to the OS. People are wondering what Microsoft can do with Windows to differentiate (or compete) with iOS and Android. This is one area where they need to step up. Windows is all about building an ecosystem for their own services (and devices), literally the pane of glas that connects you with Microsoft (or rather the OS for the pane of glas that...).

Your arguments are Perfect!

I think this is actually supported on the Xbox but is up to the app developers to implement. The Android YouTube app has a "cast" button that when pressed opens the YouTube app on Xbox One and starts playing the video. I can't see anything stopping Netflix from implementing the same solution.

That's cool, didn't know that, thanks! Now let us have it built in to Windows too :) - even down to Windows Mobile so that we could have small HDMI sticks running the OS on ARM, connected to the TV...

I remember watching Netflix on the iPhone and that I was able to stream it to the XB1 by clicking that little icon on the bottom right. It ended up opening the Netflix app on the XB1 and should allow you to resume your play there. I'd have to try it again. At the end of the day, moving from one device to another as you describe would be nice, but not completely necessary. If I just stopped the video on my phone/tablet/computer and fired up the Netflix app on the XB1 ("XBOX... Go To Netflix"), I would be able to continue the video from where I left off. So it's kinda moot to perhaps save 5 seconds, but with a lot of programming and potential for errors. It sounds like maybe you have a Windows tablet. When you start playing around with Miracast, everything else just seems pointless. Much like Chromebooks, Chromecast has limitations on what you can do. Also, you're limited to using only Chrome Browser. I like it when I can do and use whatever the eff I want, which is why I use Windows and Miracast.

5 seconds here and 5 seconds there... :) - it is all about convenience. I mean, I could definitely survive with an old fashioned VCR operated without a remote control. I did for many years when I was a kid, but I am not sure I would like it these days... Sorry, I see what you are saying, just couldn't resist a little pun. Look, Microsoft themselves have been putting out these "future" videos where, with a little flick, you can throw whatever is going on, on your mobile device on to the big screen and vice versa. Apple is closer today to having implemented this vision and so is Google, who started out in very basic fashion by letting you open tabs in Chrome from other devices. But those implementations are still very limited. There's is ample opportunity to deliver something much greater, deeply integrated into the OS and which goes way beyond screen mirroring.

Chromecast works alot worse and you're also locked into certain phones and everything. Miracast is the open version of Chromecast and works on alot of devices.

Both technologies have their merits, IMHO. With Miracast you have to keep the source device playing the video. The Chromecast takes over from the source, letting you use it for something else.

Yes. No need for a chromecast or firestick now.

I've had the ActionTek Pro for about a year now. The low latency is apparently uncomparable to others on the market. Tried using miracast on our webos LG TV and the latency is a smack-in-the-face blatent.

Finally, I don't have to leave my bed to turn off the Xbox!

What are you on about? Kinect Command "Xbox Turn off" Controller, keep the guide button pressed till you see the option to turn your console off..

90% sure that was sarcasm because an on/off feature in smart glass isn't really necessary

In my case, it is. We have one televsion in our house, in a separate room. If I want to sit in bed (or anywhere else in the house) and stream live television, I would need to go into the TV room and turn on the box first. Now I can simply pull out my phone, teblet, etc., turn the Xbox on from where I am and watch. I'm gad that they added the function.

The media remote they released & any wmc remote can do that aswell

WMC remotes do not control the XB1.

The SmartGlass app can already do this by holding the Xbox button on the remote screen for 2-3 seconds.

As Wael mentioned, their are 3 (now 4) various ways to turn it off without getting up...

omg i have been waiting soooooo long for miracast support

MIRACAST!!!!! take that ps4

You can on your roof and play PS4 on your phone... On your roof, on your PS4, on your phone.... On your phone, on your PS4, on your roof... That was lamest commercial lol

They have to go outside, because they think that someone won't raise the bar. Edit: The commercial is blatently stupid.

Now I just need a replacement to my Surface RT and my HTC 8X to send stuff to the Xbox One. While the SP4 will handle the one replacement, really looking for a flagship W10 Phone device in the next few months so I can finally set the 8X on fire. Its on its last leg... And before the comment is made, I do not want to spend any money until I drop it on the new flagship device with W10. I also understand that is July/August. Oh and if we can get a Nest and Sonos first party app, it would complete my dreams of world domination in my living room...

Better off to get an Apple TV and an iOS device. You'll have an app for everything including sonos and nest as well as video/audio streaming.

Considering my wife works for MS, probably not going to happen. There is a decent 3rd party app for Sonos. Also one for Nest. I can also control Nest online, just would be nice to have an app. I mean your right, I could do that. I am not sure I would be better off though. I mean, how would those work with my Xbox One, my Xbox Music subscription... lots of question marks there... BUt your probably right, I shoul djust get an iPhone and a MacBook and just go iSheep.

You keep the Xbox One. Drive it with the smart glass app on iOS. It's cleaner and smoother than the one on Windows or WP. Personally, I use an iPad to do just that but my phone could do it too. Works great, it's like a universal remote. TV, cable box, Xbox, AV, all there. I have Xbox Music as well. I run it on iOS though. Using AirPlay, I stream it over WiFi from my iPhone or iPad into my Airport Express which is connected to my Play 5 with the 3.5 jack. So I have mobile control over the music throughout my house. My Xbox One is connected to my Playbar with optical audio so there's another way to go. The Apple TV is on a separate HDMI input on my TV, I flip over to it when I want to stream my iOS devices to it. Mostly, I do TV network apps. ABC, NBC, HBOGO, etc... If I just want to catch up on a TV series. But you can just as easily replicate iOS or MacBook on it too.

Miracast!! waiting for so long

Blagh. Downloaded and registered my console for the preview program and it hasn't gone through yet for about a week. Miracast is the ONE THING I've wanted on Xbox One since launch. Anxiously waiting!

How can I get a preview invitation?

"User selectable power mode" ?? What's new here?

While this has always been an option in the settings, and will remain in the settings, part of initial XB1 setup will now force you to choose an option. Satisfies the environmental groups and such, since the default has always been "instant on"

Nothing. This has been here from the start, but this is Microsoft's way of making it sound like they're responding to the moronic, click-bait journalists who made an issue out of a non-issue with the recent coverage of the flawed energy report of Xbox One's standby mode. I would've preferred Microsoft just reiterated that the option is already there and always was.

AFAIK the option to choose the power mode during initial setup may have only been exposed in regions where the law required it.

Whenever I see that stock shot I think it's a phone in a modem from 1983.

Power on from the Smartglass app is gonna be useful. Powering off has always been there though.

Nice idea but will we be required to have the console set to instant on. Hopefully it'll be more like WoL
Great to see miracast as ever since I switched from d-link 2 asus router my roku wont connect with my l929 but will it support w7 intel powered PCs using WiDi

This new Miracast support rules! I purchased a Microsoft Wireless display adapter, but now Xbox One users won't need to spend on external adapters to mirror their phone and PC screen to the large TV. this is just going to make Xbox One the best universal smart TV hub on your living room, since this is the first time we can see the following technologies (Android, PC, smartphone, tablet, game console) connected to your TV with just one device (Xbox One).

I have tue wireless display adapter plugged into my tv too. Was thinking about plugging it into the back of the Xbox instead....guess I won't be doing that anymore:)

Yes! I've been waiting on Miracast since the lauch. Powering on/off through Smartglass is awesome too. I really hope Smartglass get's Cortana integration and all I have to do is tell her to turn it on/off. :)

That would just sabotage their kinnect sales if did that

Not really. A) they already did that by unbundling, and B) there's way more to Kinect than turning on adn off with your voice (Though I use that everyday)

Kinect doesn't do me much good if I'm upstairs and my XBox is downstairs. Plus, if they allowed for access to the XO over cellular I could fire my XO with Cortana before I even get home.

Yes Miracast! That makes me really excited. I bought my Xbox One assuming it would be there at launch or soon after - considering they did promote that feature before launch. And I've been impatiently waiting ever since. It's the last piece necessary for this to actually be my all-in-one. Before reading this news, I was seriously considering buying both the new OTA TV adapter and a Miracast adapter. I currently have a PVR box that allows the antenna to run through the Xbox, including OneGuide, voice control channels, etc. Then I would have used the newly-freed HDMI port to put in a Miracast adapter. Now I don't need to buy that separate Miracast adapter. I may still buy the TV adapter - I'd lose the PVR function, but never really use it anyway, and that PVR box has already started having some other issues (namely, I have to turn it on, off, and on again before it works).The TV adapter also gives a pause live TV function, streaming it to SmartGlass, and I think better OneGuide integration by virtue of the fact it does the tuning itself - right now every channel possible in my area shows up in the guide, even though I only get 4 of them.

woohoo! Miracast FTW!!! now if either of my 950Qs would work/get detected on the XB1 I'd be even happier!

Is the miracast for xbox one preview or non-preview users. the article seems to separate it, and it almost reads as part of a separate non-preview update...

Preview members get it initially

The Smat Glass app is one of those under the radar type killer apps, I hardly touch my AT&T box remote anymore, glad to see they are continuing to improve it.

Did you have any issues getting U-verse to play through the One?

Most excited for on and off from smartglass

Nice Posted via Windows Phone Central App

"or to stream non-protected video content from your PC to your Xbox." What does "non-protected video content" mean? Like, right now I can watch Conan via teamcoco.com on my PC but if I try to Play To via Windows 8 to my Xbox One, it blocks it (which is rubbish). Will this new Miracast thing allow a workaround?

While I haven't tried what you're experiencing first hand, my guess is yes. Miracast just mirriors the display you are casting. So if it's being viewed on your PC, it should be viewable on your Xbox, or other miracast enabled device.

It basicly means apps like Netflix wont work(unless your pc has a intel CPU/centrino wifi adapter with widi certified receiver)

Yeah that makes it sound pretty limited. There's apps the Xbone don't have like the WatchTNT one. It looks like I won't be able to mirror that to the Xbox. At least with that wording

Sounds nice but if I can now power on and off my console via smartglass then I should also be able to accept party/game invites too. That will be a nice addition.

Submit the idea or add your vote to someone else's that has.

Yes I've been waiting for this..

Now if they could only make the Xbox One turn on when I power on my controllers I'd really be happy. ;-)

Somebody should get these XO guys to Windows Phone Development Team. Xbox One updates are much faster and always in the right direction!

Yea, it only took them a year and a half to start enabling a feature they touted before XB1 launched. Helluva job. Just a year and a half. Just imagine if this team had built Rome, they'd be putting the final touches on the Coliseum a couple more centuries from now.

Really, I don't recall them touting Miracast before XB1 launced.

Who else thinks Skype should be merged with XBox Live chat?? And Cortland should work with The Xbox Smartglass App... c'mon Microsoft! Tighter integration.

I feel a little miffed that now Miracast support is being added to the XO since I recently bought a Microsoft Wireless Display Adapter, but the only thing I can fault is my impatience.

I almost joined you. A couple of days ago, literally, I was looking to buy one. But I opted for a 9 dollar HDMI MHL cable instead.

I just bought one on Friday of last week. It's going back tomorrow!

Wow I was just checking ebay this morning for the microsoft adaper myself for my SP3. Good thing I didn't pull the trigger....

FINALLY, Miracast support!

Is anyone part of the preview update group? I would really love to join in and help provide feedback on the beta releases! If someone could send me an invite, it'd be much appreciated! :) Gamertag: The Hire

If anyone want adding to the preview program, I will invite you. I don't want to be typing out peoples gamer tags, so I will only accept friend request on xbox. My gamer tag is 'jason gibbins'

Be careful what you wish for. Join the preview group and you're looking at a 256 MB update every time you turn it on. It's annoying in the extreme.

I think you'll find that's utter bollocks.

Ha ha! Brilliant. He is talking shit.

Can anybody explain, Miracast supports two way functionality, " mirroring ur display to windows pcs, wp8 .. Means can we stream x1 to this devices or only 1 way communication?? Means phone or tablet to x1(photos, videos etc)..

Now, just need to get on the preview. Anyone know how?

If anyone wants adding to the preview program, I will invite you. I don't want to be typing out peoples gamer tags, so I will only accept friend request on xbox. My gamer tag is 'jason gibbins'

If anyone wants adding to the preview program, I will invite you. I don't want to be typing out peoples gamer tags, so I will only accept friend request on xbox. My gamer tag is 'jason gibbins'

When is this update coming?

How can I join the beta program?
Edit: I see its an invite system

The single best update to the Xbox One since its launch.

They speak of 4000 and 2000 votes were big numbers......but we've had over 14000 votes for a Media Center Extender function.... https://xboxvideo.uservoice.com/forums/225596-xbox-video-feature-suggestions/suggestions/5269347-media-center-extender-support https://xbox.uservoice.com/forums/251646-apps/suggestions/6028536-media-extender https://xbox.uservoice.com/forums/251646-apps/suggestions/6555176-windows-media-center When will they tackle this? Never....cause they won't even respond to us.

The app update is out but heres the shocker instant-on only for power on

I've read a lot on the Miracast app in the preview, but all articles I found are from April 2015. Is there any news on that? Will the app ever make it into the official build? I can't find the App on my Xbox One, but I want to use Miracast. If it is not gonna be there sooner rather tahn later, I might indeed need to invest another few bucks for a Miracast stick. An investment I rather avoid :)
Windows Central Newsletter
Thank you for signing up to Windows Central. You will receive a verification email shortly.
There was a problem. Please refresh the page and try again.