Nokia to complete the sale of its HERE Maps division ahead of schedule on Dec. 4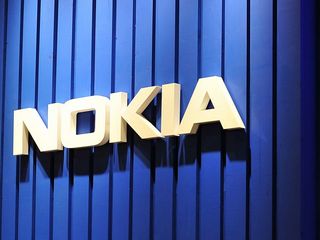 Nokia is completing the sale of its HERE mapping division ahead of schedule. The company stated it now plans to close the sale of the division to a consortium of three German car companies on Friday, Dec. 4, rather than the first quarter of 2016 as previously announced.
Nokia previously announced its plans to sell HERE to Audi, BMW and Daimler for 2.8 billion Euro ($3 billion) in August so it could focus on the integration of Alcatel-Lucent, which it acquired for $16.6 billion earlier this year. The HERE team has previously said the sale will not affect development of its mobile apps for Android, iOS and Windows Phone.
Source: Nokia
Maybe BMW likes windows phone?

As they only support Apple Carplay and Android Auto in their cars: Nope.

There's current no Microsoft alternative, so not sure what you were expecting.

Isn't there Sync which was in a number of Fords?

Which is set to be phased out within the next few years.

Too bad it's only a concept!
http://m.youtube.com/watch?v=B0AuletNl_8

Here Drive is not in store.. Nokia is selling Here division... Welcome to Smartphone which may not have full Navigation app

May not suit your needs, but the built in app does have navigation, and it looks nice. As well, there are some really great apps in the store.

NOTHING as good as the HERE suite of apps. Period.

Never said it was, he said there weren't any apps.

nothing is as good as HERE on windows phone. i wish i could pull the apps off my 1020 and put em on my 950xl

That Bing maps does not cut it for me at all. I love Nokia's offline capabilities.

which store? windows phone?

Lol, yes. Sygic and GPS Navigation are two that I have used. I prefer Sygic. (Well, I prefer the built in, but for apps, Sygic is nice.)

Microsoft licenses their maps from HERE. And they have a Maps app on WP10. If going forward HERE really drops WP support (since, well, Microsoft Maps uses the same data) you will still be able to access their mapping solution. For HERE it's not a bad business solution to drop their own apps since their maps are already provided by Microsoft. If the Maps app from Microsoft isn't that good...well, that's a different thing. And you will have to complaint to Microsoft for doing a poor job.

Only thing missing from bing maps is transit the only here app I use sometimes it works better then grt's google powered app(their web site has transitioned to bing but who know when their update the app)

I was so sad when I found out I can't use transit anymore. That was one of my favorite apps, along with drive.

Bing Maps does transit. I'm using it on a bus right now!

@nync is right, bing maps does have transit

Stop using the "Microsoft is using the same data" shit. They are NOT! I live in Jordan, and I relied heavily on Here apps, now I can't find anything using this crippled Maps app, not even locations that I used to find earlier on Here!

The full navigation app is frankly Navigon. So even when Drive is gone the will be a more full navigation app. Don't be a crying child.

Here maps in here... as back end on Bing maps

Bought Copilot when it was on sale for $2 last week. I over paid.

Don't know where you live but Copilot is A+ for me in Chicago. 10 times better than HERE was for me..

The built in maps on windows 10/mobile uses Here maps in the back end. Check the about section

This spells certain doom for HERE on WP. Hopefully MS Maps is as good or better.

Just started using Microsoft's own maps app. It looks good on Windows 10 Mobile compared to Here Maps. But, I'll be missing my saved places in Here now that I'm actually smitten by Microsoft's app.

Set your favorites in Cortana (assuming you live in a cortana region) and the Maps app will show. As I said up top, I agree and am really surprised and Impressed with the built in now.

not impressed, the compass doesn't work like on HERE Maps!

Map orientation drives me nuts in MS Maps.

MS Maps use Here Maps data, MSFT has licensed it.

This is great news as it allows for the quicker restructuring of Nokia as approved yesterday at the Extraordinary meeting, allowing for the upcoming integration of Alcatel and the further boost of Nokia Technologies. Not to mention the problems at Volkswagen could have jeopardized the entire deal.

Was the meeting actually titled "Extraordinary Meeting"?

Yes. "Extraordinary General Meeting" to be more precise. It's "Extraordinary" not in the sense of "awesome" but in the sense that is an extra meeting (ie. an extra one, outside the normal ordinary general meeting).

DJ works at Nokia i believe, so hey DJ wanna give us jobs and insight info on the wp version of the rumored c1?

I'm not giving Jobs to anyone. Cook already asked me and got the same answer ;P Now, there's no such thing as the C1. For a start, that name was fan-made. A fan did some renders, posted them on DeviantArt some months back and named it C1. Why on earth did it catch on, beats me. But Nokia wouldn't name a phone "C1". Then these "renders" that have been "leaked" are fake. As fake as it gets. And no, it was not "canceled" because you can't cancel prototypes. Prototypes are not phones. They're proposals of what can become a phone. Anyone desiging phones (including Microsoft) will always produce a bunch of different prototypes. I'm sure that Nokia has already scratched a bunch of proposals for their future phone. Because that's part of the process. However I don't expect any Nokia phone to reach full functional prototyping status before 2016. And by now I think you already know what I'm going to say next: there will be no such thing as a WP version of the phone. The only way you'll see a Nokia branded Windows Phone in the future is if Microsoft approaches Nokia to license a phone from them and pays Nokia for it (ie. Nokia designs the phone inside and out and puts WP as an OS, but Microsoft manufactures and sells it and pays Nokia royalties for the use of the designs, tech and brand regardless of how many phones Microsoft actually manages to sell). Otherwise, it will be Android. (As for your belief in me working for Nokia. I will not confirm it...nor deny it. Why? Because it just makes it way more fun to me XD)

Had a good laugh from the last line! Ha! But hey Nokia made a c1 once which ran s40. Btw which is ur favorite Nokia phone(except Lumias) ?

Which is another reason why they'd not use the name again. Specially when the S40 software is now under Microsoft ;) (btw, that was the C1-01) I had (well, have, they're all still here lol) way too many to pick one. But I'd say the 3310 obviously comes on top closely followed by the 8310. I also quite liked the N70.

They're better off not getting back into the hardware game at all. They have a solid business right now with little competition and a very strong market position with reliable amounts of cash coming in. They won't be setting any records on fire but with a little good management, can turn the company into a reliable cash generating machine. To go from a business like that to one that is dominated by a intense competition and players with deep pockets seems folly. Not to mention that their entire hardware division was sold off to Microsoft. Why bother going through creating all that hardware expertise again and then get into a terrible businesses? There is a huge reason why no one apart from Apple and Samsung have been successful at this. There's just too much competition and you need to keep coming up with the latest and greatest to keep up. Nokia, even with an Android device, has almost no chance of success in this space. The entry might be good for consumers - not so much for the company itself.

And that is why Nokia will not be manufacturing the phones themselves ;) The new business model, tested with the N1, sees precisely the risks OEMs have with the manufacturing put away from Nokia. That risk is transferred to the OEM partner. Just like when an author writes a book, the risk of its failure is for the publisher not the author. As such Nokia reduces the potential losses. Posted via the Windows Central App for Android

Noted but why bother at all? Them trying to get into the market, even if its just a name, is bad news simply because it drags their name into the market and dries up potential equity funding. The focus ends up being on "how Nokia cannot succeed again" to "how Nokia is making billions even while not making a smartphone" even if that's actually not the case. Also reeks of a confusion strategy. Why come in and license your name unless you're not serious about it?

Well their exit from the market in the first placed was sort of forced. Their division was bleeding money and they were tied to a failed OS. But the Nokia brand itself still holds a lot of power with consumers. There is demand for real Nokia smartphones. There always was. The thing is Nokia went with the wrong OS and not with the one consumers wanted. So if Nokia now has the opportunity to start anew and actually avoid a business model that is becoming obsolete in itself, why not? They have a very strong brand and a ton of mobile patents to capitalize on. A future Nokia smartphone serves not only to meet consumer demand but also as a platform for Nokia to showcase their technologies which are available for licencing.
I don't think Nokia plans in taking the market by storm and reclaim their place as the biggest Phone maker in the World. If that happens, great. But that's not the plan. Actually it wasn't the plan either when they did claim that place. Nokia was and is about bringing innovation to people. If you notice, the only moment they stopped doing that was when they crumbled (not answering quickly to the iPhone and going with WP).

How will the app be developed if the separate companies own it?

it's not separate companies , it's consortium, so basically they all will have access to here maps and there would be more development in the app and also the programmer would be same but they will receive more advice from this consortium

HERE will be kept as an independent company (much like it already is inside Nokia). The only difference is that instead of being owned by a single company - Nokia - it will be held by a Consortium which comprises Daimler, Volkswagen and BMW. It's the same that happened with Sony's VAIO division. Sony sold it to a Japanese consortium (of which Sony is actually also a part albeit in minority).

Apps are not the business of HERE. Free apps with no ads are marketing expense for HERE's real business.

Microsoft's training manuals already mention that Here Maps won't be coming back to Windows 10 Mobile: http://www.drwindows.de/content/attachments/137221d1448459704-here_apps....

haha it's already back in windows 10 mobile store and working nice in it..

Not in windows store for me????

No it's not. Unistall your current version and try to install it again. (There was an update being made available for W10M mistakenly but it got removed pretty quickly).

I can't find in store on my wife's 1520, but it is pre-installed on 10.

Use sysapp pusher. That is still working for me. It will take you to the correct link where you can install from.

Farewell my friends, thanks for your service

The maps app on my 950 seems to work the same as HERE did on my old 8x so I am happy.

the built-in map /Msn Map in Windows 10 using the same data as HERE map, so they are basically same. ​and if you had a backup of your old WP or w10m, then doing a restoration would bring you the "missing" apps, which though might not public shown, but still there in the store. so check the updates in the store for the most updated version.

Slightly off topic, is anyone else having problems with the search function in Windows Maps? It can't seem to find any address, even though I can see it if I manually look for it. My workaround is to turn off Wifi and Mobile data (for some reason this problem doesn't occur if you force the app to search offline), but if there's a better solution I'd love to know.

I actually can't find anything through the search function in Windows Maps. Really annoying. In Here I could just type in the name of almost every store and it automatically found the adress for me. I live in Finland by the way. Are Microsoft Maps working better in US?

I live in Bolivia, so I wouldn't know :-P though it usually has no problems finding restaurants and businesses (in Bolivia), the trouble is usually when I type an address.

The HERE suite is very much missed from the Windows App store. That trick of intentionally producing an update to the app which when downloaded made the app unable is a very strange way of enduring yourself to your audience or they are sending a clear message to MS!

I agree. I downloaded the update to the beamer app, which was working perfectly even after the date it was supposed to stop working, only to find out that the update killed the app. Why couldn't Microsoft just leave the app working, even if they no longer provided updates for it? Posted via the Windows Central app

Microsoft didn't want to leave Lumia Beamer working because there is a server side to the app which they wanted to shut down. I guess these things are only viable to maintain if they generate income or attract enough people to the platform that they make their money back in increased business.

If HERE navigation is removed from my W8.1.1 phone then it is finally goodbye to WPhones. HERE apps were THE primary reason for choosing Nokia/WP. MSFT cannot compete and Maps app is dire in comparison.

If you are having problems opening it, go to the Store and check for updates. It worked for me.

Same here. I am closely watching the whole situation. If windows phone loses support of here maps it would be very difficult to continue with this ecosystem. However I will definitely miss live tiles if I make a switch...

As long as it keeps doing what it was intended for.

I haven't been impressed with Here Drive lately. I set a start and destination for a very simple route (just to test it) and it takes me the long way. It makes absolutely no sense.

This seems to be the case for a lot of people including myself. I don't know how they can get it so wrong.

When version for non Lumia Windows Phones??

they're selling it off ? time to find a new app to use

I'll miss you here maps we were friends since the nokia n95, I will always remember telling my friends how good you were on Nokia while they couldn't use their google maps abroad and I could just download them for free and don't need data, well after all that publicity you got out of me for free I still wish you well, but a bit sad that you left your first supporters behind and follow the trend!! Bye now

I want the HERE maps!! Need to see the buses on the map!

Luckily they didn't pull the plug for HERE apps for us!

HERE map app on my phone with W10M just got an update, now if functional again. and HERE drive always there , now only wait for HERE transit

Man, I never thought Nokia would drown, at least not that the descend would be so steep.

Drown in what? They're doing quite well since shedding most of the dead weight. Their split from Siemens worked out. Spinning off their devices division certainly didn't hurt, and HERE Maps sale hasn't gone down wrong. They've doubled down on their commitment to communications technology, and seem to be doing better. Hell... their reentry into the mobile phone market seems to be hyping some people.

My Windows 10 Want let me use Here Transit.I loved this app..I hate that Lumia and Microsoft would give the unique tech I've been using for years thays crazy..Keep some Tech The app makers for android and IOS never considered really sharing any of their Unique apps..IPones with Groove music player and Cortana and Here maps,OneDrive **** Keep something Unique...
Windows Central Newsletter
Get the best of Windows Central in in your inbox, every day!
Thank you for signing up to Windows Central. You will receive a verification email shortly.
There was a problem. Please refresh the page and try again.