Nokia details importance of developer relations for Windows Phone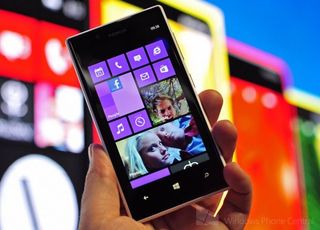 Nokia has been able to build important relations with developers to bring apps to the Windows Phone platform, and Lumia hardware in particular. But just how important are said partnerships to the handset manufacturer and Microsoft's mobile platform? The company has Bryan Biniak, VP, Global Partner and App Development, who takes care of apps that are developed for both Asha and Windows Phone.
Nokia previously unveiled plans to partner with DreamWorks Animation for new apps to be developed, Biniak notes how critical partners are, especially with app development in a new mobile ecosystem:
It's why Nokia goes to great lengths to get developers and partners on-board. Creating tools and kits for smaller or independent developers to take advantage of, and shares a number of APIs to enable richer functionality. Larger developers are assigned their own account manager at Nokia, who subsequently becomes a direct point of contact.
This helps prevent partners from becoming overwhelmed and also so that Nokia can maximise value in different channels, including marketing and distribution. It's also easier for Nokia to work closely with the partner to ensure content published for consumers is top notch. As noted above, we're not talking just Windows Phone either, as the company also works hard to include its Asha line of products to help provide developers more consumer reach.
Biniak explains how Nokia got in touch with CNN and managed to convince them to allow Nokia design an app with the chance it might be viewed highly:
What's interesting is the team teases that there's much more to come this year. It's reported that more partners are enthused about the potential of Windows Phone and Nokia. This is what consumers need to hear - more interest is being displayed in the platform. While the lack of apps has always been an issue, Biniak from Nokia made an excellent point. Not only does Microsoft and co. have to catch up with competitors, but Windows Phone has to offers unique content.
We've already seen exclusive apps arrive for Windows Phone, including the recent Disqus offering. It'll be interesting to see just what Nokia has planned for the platform with regards to apps and (more importantly) exclusive apps. The beauty of Nokia's work is that all Windows Phone owners will eventually be able to receive more content to utilise while on the go.
Source: Nokia
Windows Central Newsletter
Get the best of Windows Central in in your inbox, every day!
Rich Edmonds was formerly a Senior Editor of PC hardware at Windows Central, covering everything related to PC components and NAS. He's been involved in technology for more than a decade and knows a thing or two about the magic inside a PC chassis. You can follow him on Twitter at @RichEdmonds.
We need Teamspeak. That's the only app I really miss at this point...

Proud L920 owner here, love the dedication and support, as a future developer I love it

Loves Nokia's dedication but I'm still looking for where Microsoft is? Are they sleep? Like Nokia seems to be doing everything!!!

That's why Microsoft is paying them a BILLION a year. I think?

They pay them because if Nokia goes with another smartphone OS WP is done.

Microsoft also does not like to communicate with the outside world. After the incessant whining around when 7.8 would be released (not necessarily undue mind you), they seem to have redoubled their efforts to create a firewall between themselves and their customers. They seem to believe this will be less frustrating to us. Well... let's just say I disagree.

Actually they're paying for their services, like Mapping, and for access to their patent portfolio, as well as advertising and to build handsets exclusively for WP for however long the terms of that agreement are.

You know, there's a reason why Steve Ballmer's personal motto is "Developers Developers Developers".
They're bound to be doing something. They're busy working on Windows Blue at the moment. So give them some time.

MS was doing well at reaching out to devs when Brandon Watson was still there.

THIS. I don't feel the love so much now.

Nokia is simply the best.

They're definitely saying the right things. I love Nokia with Windows Phone. Their drive and passion has made me into a true fan of Nokia.

Yes, this level of dedication would be hard to achieve on Android, their maps would be wasted and not receive the support they have on windows phone. Plus too many competitors. Windows phone they can stand out, phone and UI are well in sync.

Keep workin on those apps Nokia!! If companies like Pandora iheart radio instagram are lacking call them up make an app for them like you did for CNN they didn't mind and CNN is a sweet app

Only app i notice missing is iplayer but its on the way last i heard

Proud l920 owner here and I am very enthused to hear what Nokia is planning for the future, its nice to hear that they are trying. Even if they get into specifics at least they inform us what they are doing. MS has seem to have smoked too much weed and have fallen asleep.

I hate how Nokia is doing more to bring apps to the marketplace and Microsoft is nowhere to be seen! Microsoft has more money than Nokia so I'm pretty sure that if Microsoft gets involved wp8 can have all the popular apps

Microsoft build build next version of wp much better more superior.

Would love to see as much - or rather, more - support for WP from Microsoft. But cheers to Nokia, you're awesome!

Really like WP as os on my phone.
Smooth, fluid and good looking.
Thanks Nokia for keeping it alive...

I too get the feeling that Microsoft is just standing there and letting Nokia do all the work. Perhaps a cooperation with Apple could work better. Nokia could be their new Steve Jobs.

This is why I always advice people if you're going to go Windows Phone buy Nokia. They obviously get the importance of developer relations and they have a terrific developer team. They add continuous value to their device.

I hope Peter Chou is paying attention. This is what makes your customers your fans, not just marketing, which seems to be the route HTC is taking

I think it's better that Microsoft have taken a back seat as there are so many people who have either had a bad experience with MS or do not see them as a quality mobile phone maker. plus Nokia hold a place in most peoples minds and hearts for producing quality phones. so roll on Nokia and take control of the WP/Lumia brand

This is a really good point. Microsoft has had some rough years prior to Windows 7, and they've got themselves to blame. I agree that there probably are a lot of people who've been burned by Microsoft and would not give them the benefit of the doubt in this matter. It might actually be a good business strategy to sit this one out.

As a Microsoft Partner, we see the Softies take a "backseat" all the time and just infuse a company with money and let them do their thing... Skype being a "top-of-mind" example of this management style, with involves Microsoft acting as a "silent partner" or sorts. In reality, there are almost certainly backroom discussions between Microsoft and Nokia that are directed to securing not only missing developers, but new developers as well who are willing to release on WP BEFORE iOs and Android. It's not hard to understand why Microsoft chose Nokia; they're the only company Microsoft can trust! Can you imagine the IP leaks if they did this with HTC or (shudder) Samsung? Nope, give Microsoft some credit here. They are leveraged with Nokia for a reason.

Nokia... When all their eggs are in one basket, so to speak, unlike all the others OEM's, it only makes sense to be investing more into the platform/OS. That's why we see more from them. It's more crucial to them at the juncture for there to be success, and that success leans heavily on developer buy in. Keep it going Nokia!

Exactly. I don't need a lot, but what about the basic apps like redbox, WalMart,bestbuy etc... I'm patiently waiting on you Microsoft. Don't make me switch back to android. I'll be patient until August, which is when I'm upgrading to hopefully a bigger wp8 device or possibly the upcoming galaxy s4. Make it happen Microsoft!

im an 8x user, but its nokia keeping WP relevent, i appreciate them for that. i wish they had a flagship on verizon earlier and i would of gotten that. but im just glad most of the nokia exclusives end up on all devices.HTC needs to step there game up.

I'm cool with Nokia courting developers, but they need Microsoft's help. There's a thread that started with someone upset that WhatsApp doesn't have the same features in WP as it does in iOS & Android. What it boiled down to was that developers have no access to the video library/storage. That's why we can't upload to Vimeo, YouTube, Facebook, WhatsApp, etc. We also have no video editing nor a cam replacement app like ProShot is for still images. It's the same thing with NFC. They won't give access to what is needed to make the feature useful.

I wonder to what extent Microsoft and Nokia are developing third party apps on behalf of the app owners just so the WP platform can say it has them. I think they should do as much of that as they can.

Ok guys what will you do if Nokia somehow buys WP from MS? Will you continue buying their phones? I think it'll be great. From my experience with the platform, I'd say that MS is simply not good with this whole mobile OS thing. They are getting lost. I'm not sure if it's intentional.

Nokia is doing everything. C'mon micrsoft, at least create a decent facebook app.

I don't know why you guys think Microsoft is just sitting back. Don't forget that if they can consolidate both their WP8 and Win 8 marketplaces, like rumored, that the impact would be HUGE. I have a feeling their is a lot more going on behind the scenes than we think.

Very few companies are like Nokia...:)

For better or worse, Windows Phone is Nokia.

agreed. the only thing that attract me to windows phone is nokia. it's hard for me to switch from android to wp until Nokia get in the game.

I understand that Nokia is putting itself on WP, but it isn't as though we're asking Samsung to mine meteors here... Why couldn't they push for a Flipboard app for WP when they managed to do it for Android? They're not exactly helping, even in the slightest.

Samsung is simply keeping their name in the game and nothing more. They have more resources dedicated to Tizen than WP. Its a shame because the Ativ S is a pretty good phone. It has expandable storage and a large screen plus is thin and light.

I'm onboard, gonna take a look at the advertising sdk.
Windows Central Newsletter
Thank you for signing up to Windows Central. You will receive a verification email shortly.
There was a problem. Please refresh the page and try again.