Battle of the titans - Nokia plan to show off Windows Phone 8 devices just before Apple's iPhone 5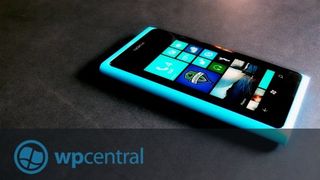 In what has to be the biggest non-secret ever, Bloomberg note that 'sources familiar with the matter' have informed them that Nokia plans to exhibit their new Windows Phones 8 devices next month at Nokia World. And to spice things up, according to our sister site iMore (and confirmed by other media) Apple is planning to reveal the iPhone 5 on September 12th—just one week later making the timing by Nokia seemingly perfect.
If accurate, we can't think of a more exciting two weeks for the mobile industry, as arguably two of the best phone designers will be revealing their new devices to the world and setting the bar for everyone else.
The floor of Nokia World 2011
What will Nokia World reveal?
The news of Nokia revealing new devices shouldn't be too much of a surprise—after all, they call it Nokia World for a reason and last year they had the Lumia 800 and Lumia 710 on display (see our wrap up from '11). Though there were hardly secrets by that point due to all the previous leaks, it was the stage where Nokia officially revealed their new hardware. This year's event is taking place from September 5-6th in Finland and yes, Windows Phone Central will be there to cover it.
We expect the same for 2012 with Nokia taking the stage to hopefully show more than one new device featuring Windows Phone 8 (and don't be surprised if those Asha phones are still shown too). Expectations for these devices range from an updated Lumia-line to the introduction of a PureView series of Windows Phone, showcasing a 41MP camera on board.
Rumored Windows Phone 8 device with Purview technology
There is also the 'X' factor—that which we just don't know yet nor have rumors about. Windows Phone 8 finally takes the chain off of OEMs—less hardware restrictions and more hardware options. Everything from huge camera sensors to high-definition 720P displays with NFC are expected to be part of the Windows Phone 8 lineup this year, allowing consumers to finally get some real 'wow' value from Windows Phone. Dual core, quad-core? All now possible.
So what tricks does Nokia have up their sleeve? A gaming phone ala the N-Gage focusing on Xbox LIVE? A phone with a physical QWERTY? Sliders? Twisters? It's too early to say but is it too early to get our hopes up?
The Apple Factor
The one big difference though between Nokia and Apple is history. Apple tends to announce their devices in huge, media drooling events but they then deliver those same products just weeks later. This year is no different and the iPhone 5 is expected to hit shelves on September 21st.
That's a massive advantage. Nokia will have the limelight for a whole week prior to Apple but in the end the latter will get their next-gen devices into customer hands by the end of September (while fans of Nokia will presumably have to wait until October or even November). Will that make a difference? In many ways yes and that 'to the races!' mentality is something that Apple certainly excels at although Nokia appears to be improving as well, creating new devices and delivering them faster than they ever have before.
In the end though, it's the consumers that will win and we're excited to see what Nokia and Apple have to bring to the table for 2012-2013.
Daniel Rubino is the Editor-in-chief of Windows Central, head reviewer, podcast co-host, and analyst. He has been here covering Microsoft since 2007 when this site was called WMExperts (and later Windows Phone Central). His interests include Windows, Microsoft Surface, laptops, next-gen computing, and for some reason, watches. Before all this tech stuff, he worked on a Ph.D. in linguistics and ran the projectors at movie theaters, which has done absolutely nothing for his career.
I hate physical keyboards, but I know if Nokia makes one, people will be really happy.

I want a physical KB. Waited 6mth after WP7 launch to get 7pro. Hope there's a HWKB WP8 device right from the off

Well, Nokia has the N950, which is the hardware keyboard version of the N9. They only made like 250 of the N950 (it was a developer device); so hopefully, they will revive the N950 shell, make it better, and release it as a WP8 device.



I used to look for physical KB in phones but after using my first WP device in the HTC Radar, I've gotten used to the virtual keyboard, and in fact love it now that I don't look for physical KB anymore. But some people still look for it so it's good if some models come with the feature.

First Gen Win Phone 8 devices will be huge. I really hope Nokia and the other OEMs get this right. Unfortunately, due to my contract, I'll likely end up with a 2nd Gen Win Phone 8.

By huge I mean hugely important, though I do hope they have some large handsets.

Some people like it big some prefer at least 4inch. Besides it looks awkward have big phone in pocket lol

Lol at my gym yesterday I saw this guy walking in with what looked like a small tablet, but I looked again and saw it was a Galaxy Note. That thing is to big to be a phone.

I would absolutely love to have a galaxy note sized device running Windows Phone 8.

Sorry if this sounds biased, but I think it's funny...ixnay on the otenay! =P

I'm just curious what's the size Microsoft decides to separate between WP8 and WinRT.

I heard iPhone 5 body design will still look the same lol iPhone sucks can't wait get wp8 even thou my wp7.5 is still great to use. I dont mine buying a new wp 8.

Apple will sell you the same thing over and over, and call it new. Before the first iPhone came out I had a Sony Xperia X1 and it has front facing camera. When the iPhone came out with front facing camera they called it new technology and people piss and crap in their pants.

You watch when siri is able to fart and smell like flowers, all the media and Apple followers gonna urinate all over themselves! Sad but true. By the way, with all the iPhones I've seen, never once I've heard anyone use siri.

I saw someone use it once.... They asked for the temperature somewhere, and got directions to a local restaurant.

Lolzz! Reminds me of "lumia 900 is the greatest phone" lolzzz!

I've only seen blind customers use it.

It is more like David vs goliath as opposed to battle of the titans.
Nokia not much of titan anymore.

In terms of design and ingenuity they are which is what we're talking about. Market share is another issue. Name one company Apple fans respect (maybe even envy) and thy name is Nokia. I'd argue that Apple and Nokia are the only ones doing anything interesting in mobile right now with Nokia the only one who can challenge Apple's design esthetics.

And yet, Apple and even Android devices are expected to crush nokia and their wp8 offering, which is why i think the David vs Goliath reference is a better reference.

Expected to crush? Who's expectations are these? My dealings with tech media suggest that people have a lot of faith for WP8 and Nokia or at least the door is still open. And once again, we're talking purely design and hardware quality not market share nor sales. So no, I think your reference is still not appropriate.

And we all know what David did to Goliath, don't we.

There is no doubt that Nokia designs great phones - Pureview will be icing on top of the cherry on top of the cake.

Lets see what the outcome of that battle will be. Interesting times.

Goliath got his ass kicked by little David, because David is smarter than Goliath.

Daniel, I don't expect a quad-core from Nokia, reason why? Because WP8 announced specific adjustments and target for Dual-Core processors (That was stated in the press conference). 2nd-ly Nokia has a long history not being the lead in the processing power and according to several interviews with Nokia's executives, they stated clearly that their concerns are to deliver the best user experience, which why i assume if a dual-core will run the OS they will pack it in + to save battery. 3rd-ly Nokia is always concerned about price points, which is another reason why I assume they won't pack a quad-core. 4th-ly, Qualcomm hasn't yet unvealed officially the quad-core cpu's (I think I read somewhere that Qualcomm's quad-core cpu's are targeted for 2013), which is why there are yet no end-user devices on the market + presumably it should be expesive when they first release the chip, which takes me back to my 3rd point.
I really won't spaculate too much on the hardware (ram or cpu). I already assume it will be some last year's technology. But what makes it more interesting is to see if they will pack there's latest camera tech, in a new sleak design and an decent high resolution amoled display.

Re quad-core chips, HTC has already leaked that their quad-core WP8 flagship monster will come in 2013. I think it's because Qualcomm's quad-core chip is still yet to arrive. Meawhile HTC's leak says that for this year, they'll put out two WP8 devices: one high-end (dual-core high res screen) and another one in the mid-range (dual -core 480X800 screen res).
This is going to be exciting for the WP platform with Samsung also leaking that their WP8 flagship device will equal the SGS3.
And of course it's a given that the Nokia WP8 flagship device will be awsome!

Man you stepped into a pile of dog poop with that comment. I totally agree though. Personally I hate the speaker location, camera and button location on my 900. I can't even sell my new 900 for $200 bucks on Craigslist. Still there's a ton of people on here with a lot of love for Nokia.

I wish the speaker were better, hard to hear sometimes, unless i am giong deaf, who knows.
I like the home/camera button location though, i can easily lock and open my phone using my thumb. It was hard to get used to after my iphone 4 which is on the top and my samsung focus s which was on the upper right, which was hard to reach, but the middle i thought was a good position.
Ya, tough sell for a used nokia on craigslist for $200 because you can get a brand new one for just another $50 bucks.


Everybody's a critic... =/

Please Sprint, Nice sized screen (AMOLED or better), NFC, FF-CAM, Nice Rear Cam, Hottness, etc. Last upgrade cycle my wife got the Epic 4G and I got the Arrive. Nothing beats WP in terms of usability but the nice bigger screen was what I missed. My wife jsut got the SG3 yesterday and it's a HOT phone! Please don't let my wife have the better looking device again! :(

Wake up rwoody you're screaming in your dream :-P


Its a marathon, can't wait to see what moves Nokia & other OEMs do with WP8.

If somehow Nokia could make a wp8 phone, available at the same time as the new iPhone but with wp7 installed and an upgrade option, then they could perhaps compete with the iPhone launch.... But sadly, that's probably not possible...

I agree, unlikely, but technically impossible? Experts please, would a WP8 handset run WP7?

I don't really know what back compatibility limitations will be. But if you meant, if the current WP7 phone can get WP8 upgrade, then the answer is "No", technically impossible.

Its not possible, what is possible though is a beta version of WP8 with a windows update to the final release version.

Dudes, can a regular PC run a CE OS? Does a CE device have the capability to run a full OS on it, what does it take to do this and how many licks does it take to get to the center of a tootsie pop? =P

If you lick fast enough you get to the center of tootsie pop, but you have to be a great licker :-P

I do believe that nokia going to surprise the audiance with their unique designs and hardware spec it might be their only chance to gain higher market share
im hoping they will show 2 high end 1 mid range and 1 low range devices

Hopefully Nokia comes out strong, but i am skeptical if Nokia will come out with an "everything and the kitcken sink" type device.
I probably would wait until i know if pureview is included, if not, ill wait for that generation of phones to upgrade to wp8.

I'm still waiting for a Lumia 800 inspired version of the Nokia E7. Really miss having a decent hardware keyboard...

That's what I talking about, mano y mano

Well one thing that will kill any Nokia buzz is availability, since there's practically no chance they will show a device and have it on shelves in any decent timeframe. The new ihype however will probably go on sale within weeks of being announced so any buzz Nokia has will be short lived as blogs rave on and on and faint at the sight of the bloody thing just turning on!

Nokia world should happen after the apple announcement with product to sell a few days later. Move Nokia World to October. Talk about losing your buzz.

It could be that the showing of Nokia's hardware first of all WP8 devices is part of Microsoft's grand plan for Windows 8.

While Apple will release only this one device for its iOS platform (and perhaps the 7" iPad soon after), MS has probably staggered the unveiling of various OEM device unveilings. Nokia naturally gets first dibs on unveiling. Next will be Samsung the Huawei and then the other OEMs.

Then the system will be followed shortly by the tablet unveilings. Every week there could be a major unveiling from September till the 26th of October. Think about it. 8 weeks, four OEMs, 8 device unveilings.
From a Windows OS view point - what buzz kill?

Buzz for Win8/WP8 is great for EMs.

Sadly the reality probably won't be as exciting or as well coordinated as you suggest.

Dude, your already killing MY buzz... =/

Which is better? First gen or second gen phones? IMO, first gen is better because you'll get a long time experience with nice updates on the second hand, 2nd Gen phone just have a short time experience just take the Apollo scenario we are facing now: all first gen owners had a great time with their device (2 yrs) before knowing they won't be able to upgrade as compared to 2nd gen devices owners only having months of experience, in any way that would have changed if only they were able to upgrade to WP8. Now I'm making this point because in case MS changes the kernel or does anything that will make WP8 not upgradeable to WP9, then I suggest we get first gen devices rather than 2nd gens because of time frame for experience...what do you guys think?

I was thinking of waiting for WP8 to rock on quad-core chips next year. But hey, you really really have a point there!

Bring it on, Nokia! This at least would put some dent to Apple's new iPhone sales.

I bet:
Nokia Lumia 520
Nokia Lumia 620
Nokia Lumia 720
Nokia Lumia 820
Nokia Lumia 920
Nokia Lumia 1020 (the Purieview's one)

I opened my laptop (moved from my Nokia E5 browser) to see the image in this article with the yellow phone/s. I like it. It looks too slim though. Perhaps a new paradigm shift in mobile phone design. Or perhaps a narrower screen, maybe emulating the rumored iPhone 5 dimensions.

Does anyone have information on the authenticity of these images? Are these renders or an advert of the real thing on some European/Finnish website?

More info would really really be nice for a Nokia fan.

The adverts in question, are last year of the Symbian purview device. Im glad Nokia is keeping mum on this matter; I just hope they don't disappoint! And as for the statement about mimicking the iPhone 5 design, I doubt that. If you followed Nokia, the you know they've been having flex screen technology among others, they've just not designed a device using the technology yet. I don't like the design in the advert and will go on the record as saying if they release that design that it will fail miserably. Sincerely, WPF

I also really like it, but i read these imagese are fakes

I hope they will show us some great phones. But i got more hope that they will show a kick ass tablet. One That makes me consider not getting a surface :-)

Fuck what apple is showing im still going for Microsoft Nokia phones

[SPECULATION MODE ON]
Nokia will bring a dual core device, 4.3 inch clearblack AMOLED plus 720p screen, 512MB RAM, 16 or 32 GB storage, microSD slot, USB OTG, HDMI out, 20MPx PureView sensor camera rear and 2MPx front. Running WP8 smooth as a baby with highly optimized code and full utilization of the CPU/GPU combo. The phone will sell for around $649 for the 16 GB model unlocked and carrier free. Locked to your carrier of choice you'll pay $199 plus a two year contract.

Apple will bring the iPhone 4s with 'updated' CPU/GPU (which probably will mean they overclock the current CPU a tad as they currently underclock it.), 1GB RAM, 32 or 64 GM Storage, 1080p 4.3inch retina display which will require so much processing power to be refreshed fast enough the phone will actually be less fast than the 4s in real life use because of this and because iOS6 is a CPU monger (much like the newiPad is to the iPad 2) They will however present the fact the phone has a huge resolution and the processing power on paper is doubled from previous models. The will also boast the 12MPx rear and 1.3 MPx front camera and all this is breakthrough and revolutionairy. They will offer this 'new' device for no less then $799 for the 32GB model or factory locked to your carrier of choice for $349 (US models, 2 year contract required).

I'll take one Lumia, thanks you very much..




This is going to be awesome for me.
I'll just upgrade to a white Nokia 900. Im sure I will be able to get a Lumia 900 for $150 from Craigslist. My brand new Focus S was one only $160. :)

I'm sticking with HTC since they are the only ones who care about music sound quality.

Have you used the One X? I have and so have my colleagues. The "Beats Audio" is mostly hype and that phone is not exactly amazing in regards to sound. I'd argue that audio quality for calls is better on Nokia and Samsung while HTC's does an okay job.

There's also SRS audio which is really good sounding. Supposedly it's better than beats.

What stopping Nokia from having pureview onboard with the release of WP8?

iPhone 5. I mean the new iPhone. I mean latest iPhone. Oh I give up. Really looking forward to Windows Phone 8. Now, that wasn't too hard was it Apple? I mean the new Apple?

"...Apple tends to announce their devices in huge, media drooling events but they then deliver those same products just weeks later."
I remember back at CES 2012 getting super excited about the lumia 900 as it won several awards for best of...then the excitement and buzz was squandered at the devices was not available into consumers hands until April 9th

Thats 90 days! A whole fiscal quarter...how many devices were released during that same time period or better yet...how many devices were announced since CES that would cause a customer to just wait.

There are cautious buyers and then there are impulse buyers. I wonder how many impulse buyers spent their money on other phones while waiting for the Best of CES phone to come out?

There's nothing like announcing a mystical device and saying...now go and get it! Pre-order online line in 3-2-1

When Nokia announced they were moving from Symbian to WP I was actually in the middle of choosing a new phone. My options were the E7, X7 or N9 as I had the N8. I decided to wait... And then gave up, the killed the Symbian buzz in Europe long before they had the products ready. I bought an HTC Mozart and love it, but wanted a Lumia as soon as it came out, now holding on until the WP8 handsets come.
Lets hope they don't leave it so long from announcing the handsets to delivery!

Nokia will have to learn from the past and do everything they can to keep our attention. Apple is great at stealing everyones thunder. If that happens, it could completely overshadow any praise Nokia and Microsoft get. Me, I'm still waiting with my first gen focus for that perfect new windows phone.

Nokia Lumia PureView ExpressMusic please ! Thank you very much ! :)

ooops its XpressMusic :) Last week I found my 4-5 year old nokia 5800 XpressMusic and it sounds better than my bro Iphone 4s ! and the battery still holds 6-7 days of standby

I have a Xpressmusic 5630 and the sound is great. It has a lineout setting that amps the original signal. I find this drives bigger headphones much better. I hope they do this on the new WP8 phones.

Cant wait for nokia wp8...right now im using htc radar and i dont really like the placement of the speaker...

Hmmm, a phone with a keyboard gaming pad sounds like a extras I could live with. Not a huge gamer, but for the moments I do, I love to have it and could easy accept the extra thickness. 4,7 screen, 1,5 dual core, HDMI out and 720p, 16 GB + expandible with SD......its a dream that will probably never happen.

Wait a minute.

Just last month there were reports that Nokia is finalizing exclusive deals with European networks. And dropping the Metro name comes from this.

It seems Nokia is ready to sell its hardware. Starting September it seems.

I hope its 4.7 inch super HD cbd dual core hand in hand with the w8 surface...i don't care about my contract in buying a wp8 as long its describe above..NOKIA of course

A battle between Nokia quality and Apple? Drop both phones on the ground. Battle already decided :) Also... Siri what's the best smartphone?

I'm stuck on Verizon (only network with usable coverage where I live), so whoever puts a high end WP8 device on their network gets my money. I'm anxious to see who comes out with what.

Wp8 or andoid or IOS 5. As long as I can call surf and play and phone is reliable I don't give a toss about brands

It is absolutely shocking to me that companies still think product announcements without close to immediate ship dates is good business.

So you guys were invided to the Nokia World on september 5-6th?
Didnt Nokia World get scaled down to an invitation only low key event for operators and parters?
I would expect a full event for Nokia to unvail a new lineup

iPhone 'sucks'.. Yeah, thats why all of you were rolling with Symbian and WP6.5 huh? The iPhone 5 will again decimate the competition.

Anyone see the concept Nokia W10? If Nokia was to come out with a similar phone they would crush the iPhone! Check it out: http://news.softpedia.com/news/Nokia-W10-Concept-Device-What-Windows-Pho...

Now that Samsung dug their own grave (138pages long), it's interesting to see where Nokia goes with their launch with WP8 and Microsoft all prepared for the ecosystem. Interesting Fall to witness.
Windows Central Newsletter
Thank you for signing up to Windows Central. You will receive a verification email shortly.
There was a problem. Please refresh the page and try again.