Nokia X pre-order reaching almost 4 million in China, but may not be the full story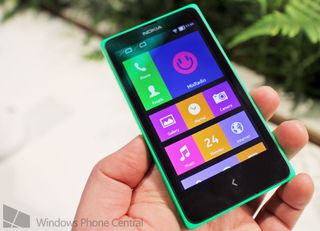 Nokia's brand new Android-based smartphone "X" has been gaining amazing momentum in China, at least it looks so on paper. On March 10, Nokia started a pre-order campaign on JD.com, one of China's leading online vendors. Within 4 days, over 1 million units were pre-ordered through the platform. Earlier today Nokia China made an announcement with updated numbers, pushing the total count to a whopping 3.8 million.
Actually we don't need Nokia to tell us how well its pre-order campaign is doing, for the exact numbers are being updated in real time on JD.com's sales page. There it says Nokia X will be available in China in 3 different colors, and the black version is doing the best (2.03 million pre-orders), which is followed by white (1.04 million), and green (0.84 million).
Despite the all positive outlook, it's well worth a mention that pre-order doesn't mean actual sales, especially in this case. Unlike how pre-orders are done in the United States, JD.com does not ask for one single penny for a down payment of the Nokia X. That means anyone and everyone with a JD account (free registration) could just log in, and create a theoretical pre-order by the quick click of a button, at no cost. And they have a good reason to do so: According to JD, all users making pre-orders between March 10 and March 24 have a chance to win a free Nokia X phone. I can feel a high level of false interest in this.
Nokia X will be available in China on March 24, exclusively to pre-ordered users first. As an entry-level device, it's officially priced at 699 RMB (113 USD), yet JD is now offering it at 599 RMB (97 USD). We will follow up on this, if Nokia China or JD reveals the actual sales by then.
Source: WPDang
Get the Windows Central Newsletter
All the latest news, reviews, and guides for Windows and Xbox diehards.