October's free Games For Gold for Xbox One and Xbox 360 include debut of Chariot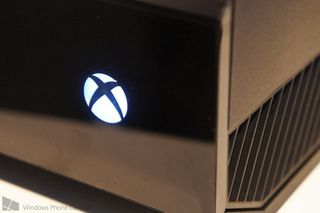 Microsoft has selected the free games that Xbox One and Xbox 360 owners can download in October for its Games for Gold program, which includes the debut of a new indie game for the Xbox One, Chariot.
People who own the Xbox One and are signed up for the paid Xbox Live Gold program will be able to download Chariot for free from October 1-31. Here's a quick description:
Xbox 360 owners can download two older games; Electronic Arts' modern military first person shooter Battlefield: Bad Company 2 from October 1-15 and Darksiders II, the fantasy action sequel from the now defunct Vigil Games and THQ from October 16-31. Will you be downloading and playing one or more of these games next month?
Source: Xbox Wire (opens in new tab)
Windows Central Newsletter
Get the best of Windows Central in your inbox, every day!
Time to try Bad company. Heard good stuff about that game. And about Darksiders, heard it's one of the toughest games around.

Darksiders is really easy. Do yourself a favor and start and on the hardest difficulty. By midgame you'll be overpowered.

Probably u are talking about darksouls :)

&#%#!!! I just paid $11.99 for Darksiders II

2 games per month, xbox one only one per month how is that.

That's why it is called Xbox "One".

There's not that many games on the one yet. They will hopefully increase it as more games are available

Not many games? Really? How about Outlast maybe to be the second game.

Funny, Sony has managed to continually give PS Plus members TWO games per month since its launch. What? MS not hve enough resources to manage two per month. They were giving two.. dropped it to one... how long before it's dropped to zero? Can't watch Nightfall unless I buy the stupid MCC? Everything MS does is a spit in the face of its members!

Weak sauce for Xbox One in Oct...

How do you know? Have you played? Some ID games are stellar.

Probably still better than sonys gonna give me

No. It's not Sony giving you those free games. It's Emperor Hirohito in spirit, wishing us well.

Sonys giving driveclub and two other unannounced games. And that's just for the ps4. Makes me sad inside.

HAHAHAHA! You must be kidding! I play many of the TWO games Sony gives us per month. I don't play ONE of the worthless games MS gives us. Chariot - stupid game.

Apart from Max, most of xbox1's GWG have been weak

Max was awesome. I also liked Guacamelee.

Guacamelee is fantastic!!!

I enjoyed both as well. Super Time Force wasn't too bad.

What!? SUPER TIME FORCE! Hello? One of the best games of the year, on any console. And it's able to be downloaded for free right now to your Xbox One.

That's actually not bad for the 360. I've always wanted to play those.

aahahaha... good one... :)

Right, because paying $60 a year is free. I watch movies on Netflix for free too. Derp.

Commenting on something thats 2 months old and free. Derp. Don't stick in the past derpy derp.

The 360 ones are great! The Ones, not so much. I haven't played the game so I can't say anything right now, but I hope its good.

Hmm, only one game for Xbox One or will Super Time Force carry over?

They said it'll take the place of Super Time Force, so I think Crimson Dragon will carry on beside it until October 15th

I think their will only be 1 title for Xbox One... Or else that will be 3 straight months for Crimson Dragon give away...

I love how they keep getting around the (edit: suggested) 2 games per month on XB1.

As if we should have expected anything less from the arrogant Phil Spencer. The guy who talks about how he owns all three consoles and you should too, does not have your best interests at heart

Yeah, an actual gamer leading a gaming company and telling you to play games regardless of what system. What an arrogant asshole that Spencer is!
/s What is wrong exactly? Phil is the best thing to happen to the Xbox brand.

When you have lemongrass, you don't just go along making organic wheat juice. You beef that lemongrass up and add some chicken, and some celery, carrots, taters, onion it down. Salt that dish, pour some honey on top. Heck, hit it with some hot sauce. Or what Xbox is doing: we have lemongrass smoothies or alternatively, you could go next door for another drink. They have delicious strawberry banana smoothies suped up with added protein. They need to cut that juicing and start making some delectable soup.

I have no idea what you're talking about unless you're literally talking about lemongrass smoothies. Some analogies don't work.

Except that they never promised two games per month for XB1. They promised GwG, but not a quantity. Seriously, go back and read the announcements - no quantity listed. You and the others whining about entitlement to free stuff need to learn how to read and appreciate what you get.

YES, THEY DID. Go back and attend GDC briefing, where it was ORIGINALLY announced. TECHNICALLY, THEY ARE HONORING THE PROMISE... there is ALWAYS 2 free games available on XB1. I just find it amusing that it's done by cycling (the older) 1 out every month. Wasn't complaining, either... I'm happy to pay for Gold JUST to get the superior network experience.

Incorrect. In no public announcement has there been anything that says "two games per month" for Xbox One. XB1 GwG has been talked about in each of these (and many other) links. All announcements say "games with gold for Xbox One" and "you'll get free games on Xbox One", but they never list a quantity whatsoever. http://news.xbox.com/2014/06/games-games-with-gold-xbox-one http://news.xbox.com/2014/05/xbox-delivering-more-choices http://news.xbox.com/2014/05/games-june-games-with-gold http://news.xbox.com/2014/06/games-july-games-with-gold You can say it all you want, but unless you can offer proof that legitimately contradicts Microsoft's own announcements, you're wrong.

Seeing as you like to troll the depths of the internet, Why don't you do the hard work for and find a transcript of MS's GDC'14 briefing? You're just playing with semantics (no PUBLIC announcement) whereas I was just making a JOKE.

Since when is WPCentral "the depths of the Internet"? Providing evidence and facts isn't "trolling", dude. Since you're the one making a claim that has so far been proven incorrect, the onus is on you to provide evidence to the contrary.

But I don't F***Ing want to. :) I joked, you attacked. The only FACT I'll be referencing tonight is this: YOU said I (and others) was "whining about entitlement" when MY passive comment was/is neither whiney or suggestive of ANY entitlement. What's next on your forum trolling agenda? Wanna correct some of this grammar?

jcutting is right: they never promised 2 free games per month on Xbox One. If you're so sure they did, you provide the transcript. Otherwise, calm down and game on. The Games with Gold selection on X1 so far have been excellent: Super Time Force, Max: Curse of Brotherhood, Guacamelee, Halo: SA, Crimson Dragon, and Strike Suit Zero are all very good to adequate games, for free.

He just did you twit. Turn the lights on, splash some water in your face and read the line, transcript of MS GDC 14 briefing. Namely, the reference is to an allusion made by another twit going by the name of Phil Spencer.

Oh yeah... And f*** You. Entitled!?! B****, you don't know me.

Watch your language. That's enough.

I did... That's why I self-edited my "curses." :) And coip, I respect YOUR opinion... But you, just like jcutting, are SIMPLY missing MY point.

Better just to use less offensive words than trying a partially obscured offensive word that everyone will be able to understand. Thanks man.

Sorry being offtopic where is asphalt overdrive it was meant to be released today...it's available in ios & android now but not available in WP....

Guys, how many games are there in total for Xbox one? Not enough to just give away full games. Give them another year and better games will be available for the one. Or if your impatient, pay the 30 bucks for ea access, you can download FIFA 14, madden 25, need for speed and battlefield (also peggle 2 but I personally didn't care for it)

I grabbed a month of EA Access for the $4.99 since I just got an Xbox One, and I have to say it's nice to have a decently built up library right off the hop. I am not a huge fan of Madden or FIFA games (haven't played either in years) but having easy access to them is nice.

My Gold is about to expire, and I have to say these choices don't make me want to immediately renew, but I know I will regardless.

Same here haven't really play my one since archeage came out and well this won't make me renew

Be sure to snag Super Time Force before it expires, if you haven't already. it's a great game.

So we again get just a single title on the One, and it's some indie thing I've never heard of? I know people want to argue that the retail library needs to grow more, but I think that giving out Forza 5 would maybe sense, given how they constantly give it out with consoles, and it could help talk a few more people into Horizon 2. Dead Rising 3 and Ryse are also a pair of games where giving them out now would potentially get non-buyers into the games, leading to DLC sales. That trio of games would maybe a lot of sense for GwG now.

Why pay you for advice when a lopsided pygmy will work for half-cost?

Forza 5 still costs more than what I paid for 1 year of Xbox Live Gold.

If they gave out Forza 5 right now, Forza Horizon 2 would sell at least 20 percent less, maybe worse. Chariot is looking to be a sweet game - its release date was only announced within the last week, but we decided to hold off on covering it until it comes out.

Bad company 2 was a wicked game!! Well, the multiplayer anyway :P. Darksiders should be a laugh!!

Wow. The amount of garbage games I just saw.......just wow!

Chariot is awesome! Had some hands on with it. Those who complain about "2 X1 games per month" stupid, Do u guys forget Xbox One is the new Console not Xbox 360. X1 doesn't have a massive library of games to give 2 away each time.

Wrong. They just launched the indie games and had several more. They have more than two games launch per-month, so there is no reason that have to stick to one. I mean, it's even worse that they started with two games, went to one, went to two, then we get two consecutive months with only one game.

Stop settling for less. They said 2 games per month. Its people like you that allow corporations to disappoint and get away with it

Wrong. They said two per month on the 360. They said "games with gold" on XB1, they never specified a quantity. It's people like you who make a big deal of things because of assumptions and/or lack of reading comprehension.

Stfu dude. Its cause none of u dumb f$&@! keep track of news. I know everything they said. Obviously u guys are too busy in middle school doing book reports and reading logs to have heard the news a long time ago

Incorrect. In no public announcement has there been anything that says "two games per month" for Xbox One. XB1 GwG has been talked about in each of these (and many other) links. All announcements say "games with gold for Xbox One" and "you'll get free games on Xbox One", but they never list a quantity whatsoever. http://news.xbox.com/2014/06/games-games-with-gold-xbox-one http://news.xbox.com/2014/05/xbox-delivering-more-choices http://news.xbox.com/2014/05/games-june-games-with-gold http://news.xbox.com/2014/06/games-july-games-with-gold You can say it all you want, but unless you can offer proof that legitimately contradicts Microsoft's own announcements, you're wrong. And no, I wasn't "too busy in middle school doing book reports" - I was writing code (as a Microsoft EMPLOYEE) and reading both the internal and external announcements.

What your language and stop being insulting, Ed. You are mistaken and Jcutting is correct.

I buy my games and I don't wait for free games. So you argument is invalid. FYI, We NEVER said 2 games for Xbox One.

Love the battlefield series

Chariot is a solid and very fun platformer, played it at RTX this past summer. The art style is fun and the fact that it has you playing as The Princess with accompanying Fiancé is a departure from traditional gaming archetypes that should be celebrated. It's specifically designed to appeal to couples and promote side-by-side co-op. Good choice!

Dark Siders 2. Already got the first one. Game was good.

The first was good fun, the second was pretty great. Enjoy!

Xbox is on a roll. Love Xbox.

I enjoyed darksiders. Looking forward to trying 2.

Looking forward to Chariot. With that said, Xbox Gold needs to be more competitive with PSplus. What are they thinking? Do something right or not at all. Same with Windows Phone...

What exactly has been offered on PS+ for PS4 that has been better than the offerings on Xbox One? I'd be surprised if they got as many great games as we did, particularly Super Time Force (awesome), Max: Curse of Brotherhood (awesome) Guacamelee: STCE (awesome), and Halo: SA (good). Super Time Force alone trumps anything on PS+.

The perks of having gold have been disappointing me lately. Chariot looks interesting though. I am glad it is not a pixelated-style game. I'm just not very fond of those (before anyone starts, yes, I know it is made on purpose as a choice and that not everything in a games is about graphics; still not a fan).

Yeah, me neither. I like that stuff in HD as in Street Fighter HD Remix. If I wanted to play nintendo looking games, I would buy a Nintendo, or better yet, use...uh...some other means. But, very very dissappointed with these games. Then they wonder why Sony is killing them on the gaming front. Heck, I have only one thing that keeps me loyal to MS for the moment, XBOX MUSIC. When they get rid of that, the plan that I have at least, out with the XBOX, in with the PS4.

What games on PS+ have been better than Games wtih Gold (PS4 vs. X1)?

Least its not a shoot em up kind of game

Only one game for Xbox one??

There was never any quantity stated for XB1, only for 360, so there should be no expectation of two per month for the One.

Bad company was ok. Should have done darksiders first.

Oh, you played it already?

Woo, Darksiders 2 here I come, been meaning to get this game for a long time.

Aw man, my gold ends just at the start of october, i can get bad company, but i need to get annother card for gold to get darksiders 2, why are the good games always at the end?!?!

Here's a friendly PSA: There IS a legit way to earn free XBL Gold. Sign-Up & use Bing Rewards. I average $150+ in MS credit per year... in just over 4 months you could have Gold for free and, potentially, never have to pay $ for it again. (BING really is a good search engine. And you can GAME it for REAL rewards.)

Bing rewards are USA only

It's a little annoying that Xbox One users keep getting indie games and arcade titles, every game they've given so far has pretty much been a platformer. It'd be nice to get Ryse or something, however unrealistic that expectation may be.