Oculus offers free shipping on current Rift orders following delays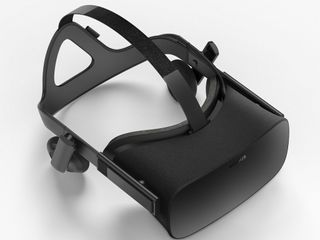 While pre-orders for the Oculus Rift are now shipping, many customers have found themselves frustrated thanks to delayed delivery estimates for recent orders. It seems that these delays are due to shortages on the components necessary to build the headset. To make up for the inconvenience, Oculus will now be covering the shipping costs for current Rift units that have not yet shipped.
According to an email obtained by PCGamesN, Oculus will provide an update on shipping in mid-April:
Just to be clear, this does not mean that Oculus will cover the shipping on new orders. But existing orders should have those costs covered.
Have you received your Rift pre-order yet, or are you still anxiously awaiting its arrival? Let us know in the comments.
Windows Central Newsletter
Get the best of Windows Central in in your inbox, every day!
The VR wars are pretty boring... All people talk about is device specs when the real winner is the one who will have the best ecosystem... In my opinion

Lol so the headsets haven't been built!

Wish they gave us some clue on the delay severity are we talking a week two weeks a month etc

So glad I held out for the HTC Vive.

Is this compatible with Super Techmo Bowl? If not, I'm holding onto my $$

I submitted thius tip early in the morning. Good to see see you guys ignore until youy get the news from somewhere else. **** you guys.

If I get a vr headset it will be a gen 2 or 3, with how fast tech moves I'd rather buy something down the line thag will last me 5 or 6 years when gpus catch up to vr so that they might add something like a secondary chip to easy the load which means not needed a 500+ gpu, or one that works on my pc and console so I don't end up needing to buy even more of them Posted via the Windows Central App for Android
Windows Central Newsletter
Thank you for signing up to Windows Central. You will receive a verification email shortly.
There was a problem. Please refresh the page and try again.