Official HBO Go app for Windows Phone hits the Marketplace...in Romania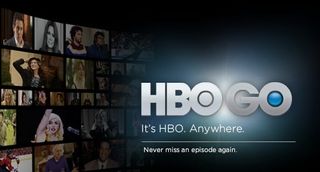 HBO Go, the service that let's HBO subscribers stream movies and TV shows to various devices, is one of the greatest blessings to the world of apps in recent times. And now it has finally come to Windows Phone...but only in Romania. You may ask yourself, "Why Romania?" Well, the answer may be that HBO Go depends heavily on regional cable providers and those carriers in Romania were the first to get agreements in place with television giant. At any rate, customers of Romanian providers HBO Go VIP/Club Romania, INES, NextGen Communications, or Romtelecom can now watch their favorite shows on their Windows Phone devices.
The Metro-style HBO Go app features a homepage displaying recommended content, movies, TV series, extras and settings.According to AllAboutWindowsPhone, "each piece of content gets its own page from where you can view a description, watch a preview, start playback, add to watchlist (favourite) [sic], share via social networks, view user comments, and view related content." You can also browse content and manage your watchlist.
While this may not initially seem like much of a big deal for those of us outside of Romania, it's actually quite the contrary. The groundwork has now been laid for other regional markets to climb aboard the HBO Go bandwagon. As more deals are struck with content providers around the world, the turnaround time to launch the app in those markets stands to be pretty slim.
HBO Go is widely seen as a "must-have" app for consumers, especially in the United States. Therefore, in order for Windows Phone to be a true contender, it needs to be able to offer such apps as HBO Go. With one country under its belt, hopefully we will see it rolling out elsewhere soon.
For those of you who may be reading this in Romania, you can download the HBO Go app for free here (opens in new tab).
Source: AllAboutWindowsPhone
That makes soo much sense, not.

I might just have to move to romania now...

Anyone else, I hear Bucharest is fine this time of year....:)

I saw this on my notification and got excited. Then I saw the rest of the headline :( at least we know it will be coming to the states.

I had the same reaction....such excitement followed by such disappointment. At least there is light at the end of the tunnel.

Awwww man I've been wanting this and max go on WP.....but I don't know why it would not come out in the US soon....pretty much all the major service providers already have agreements with HBO

this is niceee , but for the moment my phone is at service centre and i can't get the app ....

Here's hoping for a broader launch soon. Of course being in Alabama I hope for a US launch, but I want everyone to get the love, Canada, EU and all

Romania is in the EU... But yeah, it should be everywhere asap.

I love how "Entourage" in romanian is spelt like the way it sounds. "Anturaj". :P

Sonuvabitch!!! Then again, I can't get it on the PS3 either.

When is Hulu goi g to release a Hulu plus app for windows phone darn it they have a nice app on Xbox but I want to use it everywhere I go

Can't this version to US already

Game of Thrones everywhere!!!!!

Finally, we get something first! :)

Hate to rain on your parade, but we don't. iOS has had it for a while, and several Android devices have had it for some time too.

Ugh I got super happy .. Only to sit back down like nothing happened :(

Do they even have teevee's there? Srsly...

Only old black&white ones with tubes. We also use our windows as toilets and ride donkeys to work... Nice troll, tho ;)

Well at least u have low carbon emissions!

We wish! Those donkeys put out a lot of gases :)

Even though I'm from Romania, I don't find this decision too smart, they should release it world-wide, not only for Romanians...

Unfortunately, about 50% of Romania is subscribed to a cable provider that doesn't support HBO Go yet (RCS). Other than that, Romania FTW! Here's hoping you guys get it soon as well ;)

i'm guessing they have a Romanian development staff and they are using .ro as a test market to do a live beta of the app.

Hmmm.... Foarte tare.. !!!!

well hbo go was one of the apps windowsphone needed by wp8 launchfor me to stick with it. i hope it runs as smooth as it does on ios

It's been a year since this article and I don't see any HBO GO app for the USA either for WP7 or 8.
At this point, chances are that the app will be available for WP8 only considering that developers are starting to abandon WP7 when Microsoft decided to abandon it.
Windows Central Newsletter
Thank you for signing up to Windows Central. You will receive a verification email shortly.
There was a problem. Please refresh the page and try again.