Outriders plans first patch update for next week, launch players to get Legendary weapon
Outriders is coming out of its launch week strong.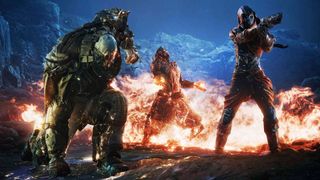 (Image credit: Square Enix)
What you need to know
Outriders is a brand-new co-op looter shooter from Square Enix and People Can Fly.
In a new launch week dev update, the Outriders team has unveiled some of the plans for Outriders.
The first big patch update arrives for Outriders next week, balancing changes arrive today, launch server issues are explained, and more.
Outriders launch players will also be rewarded with a complimentary "thank you" reward bundle, including a Legendary weapon and exclusive emote.
Outriders has proven itself to be a fun and competent looter shooter, but it's not without its issues (especially during its turbulent launch window). The Outriders team at People Can Fly have now posted their Outriders launch week dev update, which includes all of the plans they have for the game in the upcoming weeks and beyond. There's a ton to go through here, including some goodies for players who stuck with Outriders through the launch server pains, and the changelog for Outriders' first big patch update.
A quick overview of everything in the Outriders launch week dev update:
The first patch update is arriving next week, and should fix a large number of issues (especially with crashes)
Launch players who played Outriders from March 31 to April 11 will get a complimentary "thank you" package in the near future
The Outriders team is working on doing a mass restoration of lost Epic and Legendary gear for certain players
Different maps, gear, and abilities are getting balance tweaks in a backend maintenance update today
The Outriders team has shared some details on the server and multiplayer issues that have afflicted Outriders
Outriders is now available for Xbox Series X, Xbox Series S, Xbox One, PS5, PS4, and PC. It's also available through Xbox Game Pass, where it stands next to some of the greats on our list of best games for Xbox Game Pass.
Here's the deeper breakdown of what you should know from the Outriders launch week dev update:
First patch update
People Can Fly is currently working on the first Outriders patch update, which is currently slated to go live at some point next week. They're still working on a number of issues, and different platforms take varying amounts of time to approve updates, so there's no definitive release date yet. A future patch update is also planned which will include changes like:
Controller adjustment options such as deadzone adjustment, acceleration settings and legacy layouts
Loading Time Improvements for Xbox One and PlayStation 4 consoles
Further Performance Improvements for Co-op games
Crossplay friends list and invite system across all platforms. This will require you to be using a Square Enix Members account
Bug fixes including, for example:

Lore collectibles bugging out on second characters
The changelog for the first Outriders patch update includes:
PC & console platforms
Once platforms have been updated to the same patch version, cross-play across platforms will become viable again
Overall stability improvements for the matchmaking service
Crash Fixes

Will Fix a multiplayer crash that could result in client players having their inventory wiped
Will fix the crash when completing the "A Bad Day" side quest
Will fix the crash that occurs in No Man's Land when your language is set to Spanish (Yes, we know. Video game code is a magical thing)
Will fix crash on launch issues
Will include many more "random" crash fixes
We are confident that these fixes will address the majority of crashes reported, as there are only a handful of root causes but the crashes they generate appear in a number of places

Will fix the HUD disappearing in certain cases
Will fix bugs that interfere with players re-spawning in multiplayer Expeditions
Will fix bugs with players getting stuck on geometry (including when using Gravity Leap) or falling out of the world
Will change the default matchmaking setting from "Open" to "Closed"

You will still be able to manually change this setting to "Open" through your game settings
This change will prevent players from joining games where the host didn't intend to play in multiplayer. It will also cut down on AFK lobbies
This will also help improve matchmaking times, as the queues will be less likely to be overwhelmed by the sheer volume of constant matchmaking requests generated by "open" games

Many other minor fixes and improvements
PC
Will Fix a performance issue where GPU is not being fully utilized. This should help with stuttering and DX11/12 issues
Community appreciation package
Outriders is looking to thank the many players who continued to stick with Outriders and play the game through the intermittent server and multiplayer issues. This will come in the form of a "thank you" reward bundle, which will arrive at some point in the near future (although likely not with the upcoming patch update).
In order to be eligible to receive the bundle, you'll need to have played Outriders between March 31, 2021, and April 11, 2021, or have been affected by the inventory wipe bug that has been afflicting players since launch. Details are still subject to change on the reward bundle.
The reward bundle will include:
A level-appropriate Legendary weapon for your highest level character
A level-appropriate amount of Titanium for your highest level character
The exclusive and aptly named "Frustration" emote
Balancing changes
One of the more controversial changes planned for Outriders in the near future is a host of balancing tweaks and changes. In a backend maintenance update coming later today, Outriders is rolling out a ton of balancing tweaks that mostly nerf and weaken existing maps, gear, and classes. This has understandably made some players upset, since part of the appeal of Outriders is challenge while "still feeling like a god." Outriders also isn't a competitive game, so complete balance isn't a requirement.
The balancing changes coming to Outriders include:
Historian, bounty hunt, and monster hunt quests no longer grant Legendary items for each subsequent completion

While rewarding players for completing all the Historian, bounty hunt, and monster hunt quests is still our intention, we did observe unintended results when players repeated this activity in combination with a specific multiplayer bug
With this rewards adjustment we want to eliminate this exploit behavior while still making that quest line worth the effort
Players who took advantage of this exploit will not be punished

Adjusted loot on specific enemies: Tooka Beast, Splittooth, Sandshifter and Coldclaw

These particular beasts are being too generous considering the required effort to take them down

Chem Plant - Expedition time for Gold/Silver/Bronze adjusted to 650 / 1150 / 1500 seconds (Previously: 957 / 1303 / 1650)
Boom Town - Expedition time for Gold/Silver/Bronze adjusted to 390 / 589 / 776 seconds (Previously: 422 / 607 / 792)

Some Expeditions seem to be too generous in their required completion times when compared to others
We want to avoid such disproportionate discrepancies, as we believe making all expeditions viable leads to a more diverse and thus more interesting endgame

Critical Rating Damage Multiplier on Tactical Assault Rifle reduced to 165% (Previously: 175%)
Critical Rating Damage Multiplier on Marksman Rifle reduced to 250% (Previously: 300%)

Marksman Rifles with a 300% crit rate showed up to be dominating multiple crit builds. By making the modifier the same as for a Bolt Action Rifle, we want to offer players more options when choosing what gun to use

Duration of the Massacre AP buff has been reduced to 3 seconds

This is a temporary measure until we have fixed an issue with the stacking cap

The base cooldown of the Twisted Rounds skill has increased to 25 seconds (Previously: 16 seconds)

While infinite uptime on bullets abilities was always our intention, it is intended to be high risk, high reward playstyle. However, given the current power of this skill, there is very little risk involved in this ability given its short cooldown, even when players fail to trigger ammo replenishment. Increasing its cooldown in combination with adjusting its damage should increase that risk and make this playstyle a more thrilling experience

The Trickster's Hero Tree nodes: - Disruptive Firepower, Scion of Power, Outrider Executioner - have had their power reduced to 35% (Previously: 50%)

The combination of Twisted Rounds' increase of firepower on top of the multipliers provided by the class tree lead to huge increases of damage dealt by this ability. While we do understand the satisfaction this kind of power can bring, it is currently vastly outperforming our wildest expectations and we therefore need to bring it down a notch

"Vulnerable" status - Power reduced to 15% (Previously: 25%)
The Technomancer Hero Tree node -"Damage Against Poison" - has had its power reduced to 15% (Previously: 30%)

While the Technomancer's Blighted Rounds do not provide any damage increase on their own other than ignoring armor as Anomaly Damage, they do provide an excellent tool for spreading the Vulnerable and Toxic statuses. which in turn can scale out of proportion

The Pyromancer Hero Tree Node - "Trial of Ashes" - has been reduced 15% extra damage (Previously: 30%)
Inventory wipe restoration
Once the upcoming Outriders patch update is released, the Outriders team is intending a one-time mass restoration for lost inventory items. Since launch, a select few players have been afflicted by a egregious flaw that resulted in entire inventories, including Epic and Legendary level gear, being lost completely.
If this bug has afflicted you, you'll still be eligible for the reward bundle above (even if you didn't play Outriders within that time frame).
The details of the inventory wipe restoration include:
Restoration should take place on a specific day and should be a one-time event

The exact date is TBC but we're hoping for this to occur in the coming week(s)
We will update you when we have confirmation of date and timings

We will only be able to restore the most valuable tiers of items lost, e.g. Epics and Legendaries

We will be unlikely to restore an inventory full of blue gear

The restoration should be additive to your inventory. It should not replace your current inventory
Restored items may not have the exact same stats as the lost items
Restoration will not be able to restore items lost during a terminated connection, but before an autosave
Teams will be deployed to handle any individual missing items not restored
We're also investigating a similar restoration for lost Accolades progress, but this is more complicated
Multiplayer & server issues
Finally, the Outriders team has detailed their plans for improving online multiplayer in Outriders, and has provided an in-depth explanation for why these issues started in the first place. The Outriders team has already made significant headway towards improving online multiplayer and server stability in Outriders, and further backend updates and iterations will continue to improve this. Furthermore, the upcoming patch update should improve things even more.
As far as the technical explanation for why the server issues occurred in Outriders, you can read the breakdown from People Can Fly in this Reddit post.
Looty-shooty action
Follow the signal

Become an Outrider and follow a mysterious signal across the alien planet of Enoch, full of hellish threats waiting around every corner. Outriders features drop-in, drop-out co-op for up to three players so you can have a couple of friends at your side.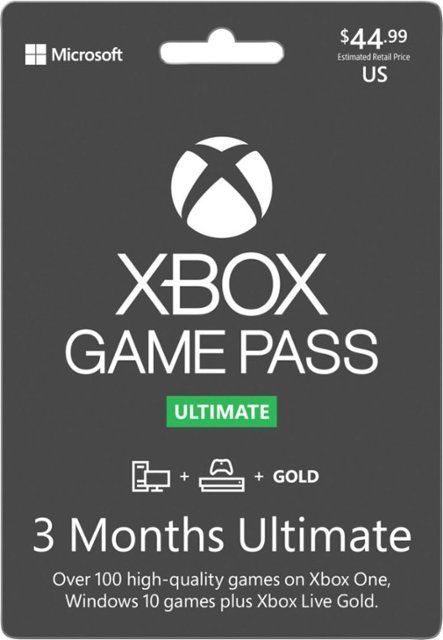 A catalog of games
All your gaming needs, in one subscription.

Is the Xbox Game Pass Ultimate the best value in all of gaming? It's possible. Ultimate bundles your Xbox Live Gold subscription, an Xbox Game Pass subscription for both Xbox consoles and Windows PCs, and Xbox Cloud Gaming for on-the-go. That means access to hundreds of games, with more added all the time, for a single monthly subscription cost.
Get the Windows Central Newsletter
All the latest news, reviews, and guides for Windows and Xbox diehards.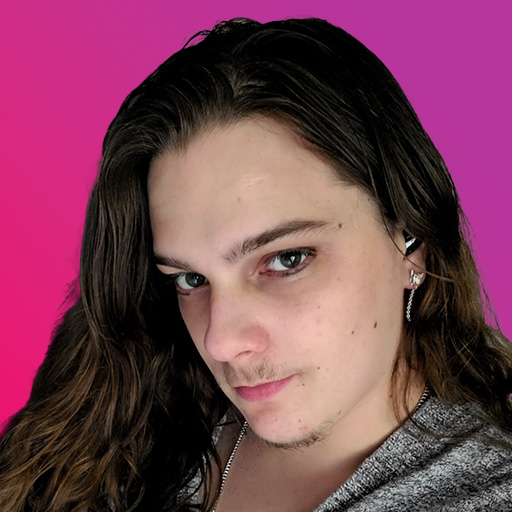 Zachary Boddy (They / Them) is a Staff Writer for Windows Central, primarily focused on covering the latest news in tech and gaming, the best Xbox and PC games, and the most interesting Windows and Xbox hardware. They have been gaming and writing for most of their life starting with the original Xbox, and started out as a freelancer for Windows Central and its sister sites in 2019. Now a full-fledged Staff Writer, Zachary has expanded from only writing about all things Minecraft to covering practically everything on which Windows Central is an expert, especially when it comes to Microsoft. You can find Zachary on Twitter @BoddyZachary.