Overview and review of Windows Phone 8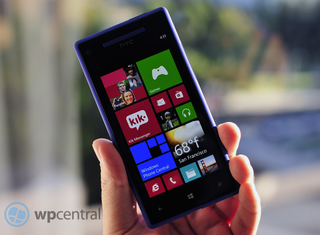 Let's be clear about something: Windows Phone 7 was simply a warm up act for Windows Phone 8. It was the start of something big and different for Microsoft, a way for them to take a distinctive approach to the current smartphone exemplar. But Microsoft were hindered by numerous roadblocks: an aging kernel (the core of the OS), limited hardware and a desire to be more conservative in features waiting instead for user-feedback and to see how people actually use their phones.
With Windows Phone 8, the gloves are off.
There are two areas in which Windows Phone 8 differs from its predecessor: the core of the OS has been updated with the NT kernel and the addition and refinement of features. Consumers don't need to know about the kernel specifics but they will see the results: new, top of the line hardware. That hardware will be evident in a few weeks when devices like the HTC 8X and Nokia Lumia 920 become available.
Microsoft has also spent a lot of time listening to feedback on how people used their phones. As a result, Windows Phone 8 brings many new refinements that should please current users and make new ones happy.
The odd thing about Windows Phone 8 is there is no single killer feature. So when people ask "Why do I need Windows Phone over Android or iOS?" it's hard to give a distinct, concise answer. That's not a knock on the OS or Microsoft; in fact it's a compliment. Often in the smartphone business, gimmicks are touted as "flagship features" or "must haves". The problem with that is they are usually short lasting. All a competitor has to do is match that same feature by mimicking it (or sometimes just plain stealing it).
No, Windows Phone 8 is the whole package. It's a fast stable OS that is as beautiful as it is functional. Combined with Microsoft's might behind Windows 8 for the desktop, Surface tablets, Xbox 360 with Kinect and what you have is a single, united front attacking mobile, gaming and the PC. It's a force to be reckoned with and it is just starting.
Windows Phone 8: The OS
Windows Phone 8 on the surface looks a lot like Windows Phone 7. Instead of messing with a good thing, namely the look of their OS, Microsoft took the concept and philosophy behind Metro/Modern UI and let it evolve.
And that's the key description for the overall appearance and function of this OS: evolution.
Sure, there are numerous new whole features like Rooms, Kid's Corner and private Stores for enterprise that bring some exciting new experiences, but it's about the little things. And it's that attention to detail that will make current fans of this OS pleased as punch. That's not to say Microsoft checked off every complaint on the list from users, but they did get many and they did it smartly.
Live Tiles and Live Apps
Turning on the phone for the first time, we see those familiar Live Tiles appear on screen, flipping and changing gleefully, bringing that "glance and go" approach to the end user with ease. What is different about the design this time is the tile-size options: small, medium and large (affectionately called "double wide"). Users can now prioritize their Tiles by manipulating their dimensions, obviating the uniformness of its predecessor.
Not only does this make organizing your Tiles smarter it gives users a new level of customization. Sure, it's not slapping on hideous wallpaper or changing the Tile's physical look (i.e. skinning), but surprisingly such a small addition has dramatically changed the way the Phone behaves. And when placed next to Microsoft's Windows 8 (Surface RT tablet), you can see the same look and vision oozing over.
Another simple but useful addition is the ability to share apps right from the App list. By simply pressing and holding on the app, not only do you get the usual options to review, uninstall or pin to the Start screen, but you can now directly share it via email, SMS or tap to share. The old method would require you to go search for the app in the Store and hit the Share button. This is obviously much more direct.
Bing it on
Bing services have had a major overhaul in Windows Phone 8, bringing more of the web features to the device, and expanding upon existing services like Local Scout. Once again, while launching Bing via the Search key initially looks the same, save for the moved microphone icon, the surprise happens when you swipe to the right.
From there you get many Bing services including Local Deals, Movies (info, time, reviews), Bing News and Top Videos. Local Deals brings down coupons and discounts right to your phone based on your current location. With a single touch you can also save them to your Wallet, which itself is a new feature (more on that below).
One of our favorite feature? You can now save and share images from Bing image search.
With Bing News, Movies and Videos at the tip of your finger, finding the latest happenings in the world based on what people actually do with their phones is now a reality. It also saves on having multiple apps in the device making many of them redundant when it comes to basic information.
We've always liked Bing but like some other features on Windows Phone, lamented its somewhat limited roll when compared to the web version on the desktop. Now, Microsoft has taken many of those features and elegantly integrated them into the Search area. It doesn't feel tacked on but rather integral.
Microsoft rethinks Windows Phone Camera and fixes the Photo Hub
One of the crowing features of Windows Phone is the quick ability to take photos, including waking the phone and going right to the camera function just by holding the hardware shutter button. Having said that, there were always quirks with Camera in Windows Phone 7. Thankfully those have been ironed out in Windows Phone 8.
The new functions or changes to the camera module are the following:
Pinch to zoom – Microsoft has removed the +/- buttons, saving space on the screen. Instead, you can just zoom in by pinching your fingers right on the display
Unified Settings – The settings section is no longer a sprocket and the menu system has been redesigned
On-screen Flash control – Turning the flash on/off/auto was previously buried in the menu on Windows Phone 7. Windows Phone 8 makes it a permanent icon on the screen. Tapping it also flashes the text of the selection briefly on screen for a good visual confirmation.
Photo Review – In WP7, users would see about 1/12 of the previous photo on screen in the camera with an arrow. Grabbing that tidbit allowed you to review your photos on the fly. Now, it is just an arrow and more interestingly, it is dynamic. By that we mean it is based on your orientation: horizontal results in a horizontal film strip, but holding the phone vertically will match that.
Lenses – Lenses are third-party photo "mini-apps" that can be used dynamically while the camera is running, allowing users to add effects "live" to their pics
More edits – In addition to auto-fix, users can now crop and rotate images instantly
Like we said, we always liked the camera function on Windows Phone 7 but the changes to 8 have been stellar. While we'll have to wait to see how well Lenses work out, being able to do basic edits like crop and rotation were absolutely necessary, so we're glad to see that added. The Pinch to Zoom feature just expands that paradigm from the photo viewer to the camera; it also gives a clearer look to the viewfinder with less clutter. All in all, we're quite pleased.
Multi-select is finally here
If there was one super frustration in Windows Phone 7, it was deleting photos from your collection. You used to have to press-n-hold on each photo to bring up the context menu, deleting them one by one. If you have 20 photos to delete, you're going to need some time, patience and will probably get a sore finger.
Luckily Microsoft did the obvious thing here and added a multi-select feature. Just tap the icon in the Photo Hub and tap to check your photos. From there you can delete them or use the Share function to post to social networks, email, etc. Two birds down with one stone.
People Hub + Rooms
Up until recently, running into people on the streets who were using RIM's BlackBerry OS you could almost guess the reasons why they had it: work or BBM. Thankfully the days of BYOD (bring your own device) are upon us so people can choose their phones for work and play, but BlackBerry Messenger (BBM) was a huge selling point for that system. And although cross-platform services like Kik are taking that concept further, Microsoft thinks it can do more with it hence the inclusion of Rooms.
The concept of Rooms is fairly simple: create a space for people to discuss and share things online. By swiping over to the Together section under the People Hub, users can create a Room, invite their friends or family and begin interacting.
Rooms have five areas: members, chat, photos, calendar and notes. Under the members section, you can single-tap invite your contacts to your new Room. You can name the room and even add wallpaper to it to give it some flare. The Chat area is built off of Microsoft Messenger and allows users to instant message each other. Photos and Notes allow you to share those items, including videos while Calendar is just that, a center for sharing appointments. Finally, you can pin that Room to your Start screen where the Live Tile will keep you posted on any updates via Notifications.
Rooms are darn cool. The idea of having a shared "common space" online via your phone seems like a no-brainer to us and having live Chat could be serious contender for killer feature on Windows Phone 8. Of course the downside is that Chat does require other Windows Phone users—so the pressure will be on to convince your friends and family to join the movement. The good news though is even iPhone and Android users will be able to utilize photos, calendar and notes from Rooms. That gives those users a way in to Microsoft's system but still saves the "premium" experience for Windows Phone.
It's a great idea but it remains to be seen if it pays off.
Other than tossing Groups under the Together section (Groups are clusters of contacts where you can keep track of their social updates or mass email/text), there are not too many other changes to the People Hub. But one big new addition is the ability to share contact info via email, text or NFC ('tap to share'). Info is sent by the universal VCF format although info from social networks (Twitter, LinkedIn) are not included.
Don't forget your Wallet and the NFC connection
The other major feature in Windows Phone 8 is the Wallet, which was introduced back in June during the Summit. Not much has changed since that time and that's okay as Wallet was in many ways ahead of the competition (and still is). For those who are not familiar, Wallet allows users to store personal information like credit cards, Paypal, frequent flier information, coupons and more all in a PIN protected mini-vault.
Apple recently introduced a similar feature called Passbook in iOS 6 but they omitted near-field communication (NFC) support. Microsoft has embraced this technology. NFC allows you to make payments in stores and outlets that support it by simply tapping the phone to a device. While NFC is still in its infancy for mobile payments, Windows Phone 8 has been made future-proofed for when this technology finally does go mainstream. In the meantime you and your friends can use NFC for sharing contacts, photos and other bits of info simply by tapping your phones together or with NFC enabled PCs.
Wallet itself is also impressive because it allows developers to link to your Wallet for in-app or in-game purchases. If using Fandango, theoretically it could call up Wallet when you want to purchase tickets and import your payment info for you, saving you from having to pull out your card and fumble with your phone. The same with games, which now often have ways to buy things within them for things like avatar gear, game cheats, equipment and more.
We've already talked about Apple eschewing NFC in iOS6 and as of now, Google does not have a Wallet/Passport solution. Android does have Google Wallet for making mobile payments via NFC and they have had that for some time but they don't have a central storage location for credit cards, PayPal or whatever. Instead, theirs is just tied to the credit card associated with your Google account. Surely though this is something that Google could quickly write up for Android 4.2 and beyond so we don't expect Microsoft to maintain an advantage here for long.
One neat feature of Wallet was how it automatically imported our Microsoft Account information including our stored payment options. For us, that included PayPal and a Visa card and it was curious to see that stored automatically on our device.
The success of Wallet will depend on developers embracing the technology and the widespread adoption of NFC by banks. That could take some time but we think it is worth the wait.
No notification center but we have live Wallpaper
Despite having glance-and-go Live Tiles on Windows Phone, users have clamored for a notification center of some sorts akin to what is found on competing platforms. Unfortunately, Windows Phone 8 does not offer a direct solution to this but that's not to say that all is bad. With smaller tiles, users can now fit more on their screens making number counts for each app more visible. But it's on the Lock screen that has the more significant changes for your everyday routine.
Users can now have up to five notification icons on their Lock screens to show missed events. Previously, this was out of the users control with only mail, SMS, missed calls and voicemail showing up. Now with Windows Phone 8, you can pick what Inbox you want (if at all) and developers can choose to opt in for lockscreen notifications too. That means an app like Kik Messenger could shows missed Kiks right when you turn the screen on. While five options may seem like too few for some, we think for most folks it should be okay (though we suppose Microsoft could revise this in the future).
Likewise, the Lock screen previously would display your next calendar appointment in text below the time. That feature is of course still present but once again, the user can opt to show different information e.g. missed phone calls, SMS messages, latest email or any third party app that is optimized for Windows Phone 8 like the new Skype.
Finally there is the "live" wallpaper, which was revealed recently in some leaked screenshots. This ability is tied to apps designed for Windows Phone 8 and it allows developers to offer an extended method by which to deliver information. Examples are found in HTC's own app, which shows you the current weather, today's high/low temperature and a background image that corresponds to that forecast. ESPN could deliver sports scores for your favorite team and Facebook can show you your photo stream. In reality, what developers do with this feature is limitless as they can base changes using time (hourly updates), pushed updated for new stories or even geo-location.
The Lock screen is the fist thing a user sees when they turn on the phone. In essence, it should be the "high priority" area for information and Widows Phone 8 allows that concept to flourish. While it's no notification center, Microsoft has instead continued in a unique direction. We think it works for their design philosophy and we're real excited to see what developers do with these new tools.
Wait, is that it?
Much like Windows Phone 7.5 aka "Mango", Windows Phone 8 is chockfull of new features or revised functions. It would be near impossible for us to show you every last tidbit or even define some of it.
For instance, the Live Tiles themselves have an updated animation—we can't quite put our finger on it, but they flip a little more quickly and jump a little bit more on the screen. While Live Tiles have always made Windows Phone feel "alive" with Windows Phone 8, the timing and animation make the experience even more interesting.
Multi-tasking has now been bumped to eight apps, allowing users to switch between more apps with the same "hold back arrow" function.
There's also Skype, which is not built into the OS but rather a separate app. But Skype takes advantages of new features in Windows Phone 8 that allows it to integrate into the OS upon installation. It will show contacts in your People Hub, work in the background (without using your battery) and when a Skype call comes in your phone will treat it as a normal phone call.
Skype and Windows Phone will be the first, true legitimate usage of the voice-over-internet technology. By that we mean current iterations allow the app to run on other smartphone platforms but it needs to stay constantly connected to Skype's servers for presence, draining CPU cycles and battery. In other words, it was kludge: Skype worked but it was far from ideal. Skype on Windows Phone 8 is ideal as it leverages the Cloud to maintain presence. No unnecessary CPU cycles, no wasted battery life and zero compromise in functionality.
The Games Hub is also more refined but let's cut to the point: you can finally now mobile message your Xbox LIVE buds instead of using Xbox Extras. The Hub is also smoother, faster and better organized with Tile notifications for your requests
Data Sense is a new feature that will allow users to save money by managing data. It works by using the cloud to compress information before being sent to your phone, thereby cutting down on bandwidth. It can also help you find Wi-Fi spots to offload data from your carrier and become more aggressive as you data limit is reached.
Data Sense though is carrier-supported and integrated, so don't expect it on all Windows Phone 8 devices, though surprisingly Verizon will be the first out the door with it with other carriers following in 2013.
Xbox Music, which takes the reigns from Zune, brings many new features like Xbox Music Cloud sync. It works by having Xbox maintain your collection of purchased songs "in the cloud" and instantly syncing to your device (Windows 8 PC, tablet, Xbox 360 or Windows Phone 8). It's just a list of songs with the ability to stream or download the media should you want off-line play. It's neat, it's hands off and it works quite well. If you don't want to see your cloud collection, you just flick a switch and you will only see local media on your phone.
The Store maintains most of the same functionality but now features a new area with six Tiles. Those Tiles reflect Top Free, New + Rising, Top paid, Best Rated, Collections and Picks for you. It's a great addition as it brings some personalization to the mix by giving you recommendations based on app reviews and previous downloads. It also allows you to tap into the Zeitgeist of "what's hot" in Windows Phone by cutting through some of the less than stellar fare found in the Store.
Internet Explorer 10 is also not too shabby and although it feels and looks just like 9 in Windows Phone 7 the new iteration of the browser is on parity with Windows 8 and brings much better performance. Microsoft has also brought back the "Find on page" feature, which should make many people happy. We're probably not giving Internet Explorer its proper due, as bringing that full browser experience with all of that raw performance is no trivial task. And with Windows Phone 8's new hardware, performance in scrolling is exceptionally smooth with no lag in graphic drawing.
Windows Phone 8: Hardware
The flipside to all of the aforementioned software changes is the hardware. While Windows Phone 7 ran "okay" on a single core, Windows Phone 8 gets some serious speed increases with Qualcomm's S4 chipset featuring dual-core 1.5GHz processor. In fact, Windows Phone 8 can support quad and even octa-core CPUs, which we're sure we'll see in 2013 and beyond.
From our tests with the HTC 8X, Windows Phone 8 is significantly faster for all tasks. Whether it is opening up an app or loading games, the changes at the kernel level have really allowed the new hardware to shine. Even previously sluggish apps on Windows Phone 7 devices run much better under the beefy WP8 gear.
Windows Phone 8 also brings higher resolution displays, including 1280x720 and 1280x763. Once again, while we didn't have too many complaints with 800x480 from the Windows Phone 7 days, no one is going to deny that the OS looks much better at the higher resolution. Contact photos (especially on the People Hub Tile), text in IE10 and games all look much sharper to the eye and the OS just pops now.
Things like near-field communication (NFC), more sophisticated camera hardware e.g. PureView for Nokia and Beats Audio for HTC will bring new and innovative technology to WP8 devices, making sure that they not only keep up with the latest gizmos but also lead in being the first in some areas as well.
Our initial impression of the HTC 8X, touted as being the "signature" Windows Phone 8 experience is excellent. It's amazingly fast for daily use, feels great in the hand and the audio fidelity for music and phone calls is top notch.
We'll have more on that specific device in the future but for now you can read Alex Dobie's excellent first-impressions right here. Suffice it to say, it's a big leap in terms of performance and it does make a significant difference to the OS.
Windows Phone 8: The Take Away
Windows Phone 8 is a major step forward but it's not the end of Microsoft's tale, it's merely a re-beginning. Saying that is a bit humorous because Windows Phone 7 was also a restart for the software maker. But whereas Windows Phone 7 was a major break from Windows Mobile, Windows Phone 8 is a continuation. Evolution.
With the new NT kernel, the same as found in Windows 8, Microsoft can finally reach for the stars by allowing developers native access to bring Direct 3D games to the OS, allow new hardware onto the platform to stay ahead of the competition and to find a balance between the chaotic world of Android and the walled garden of Apple.
Some current users may still find some feature lacking e.g. that notification center, a color selector for Accents, static IP address, etc. But even there Microsoft may have a trick up their sleeve, as OS updates in theory should be easier. With Windows Phone 8, users can now update their device over-the-air (OTA) and we're hoping that Microsoft can finally get those updates delivered to end users in a more direct fashion if carriers stand in the way. We say that only because we know Microsoft already has new features planned for future updates and whatever is missing today could be filled in within the next few months.
To the detractors out there, the only issue we still see as potential hurdle for the OS is the so-called "app gap". This argument suggests that since Windows Phone "only" has 110,000 apps it is not position to compete with Android and iOS. That argument will never go away for some but it is becoming clear that such a fall back criticism is becoming less relevant everyday. That's not to suggest that Windows Phone doesn't have hurdles both in the market and with developers—it certainly does on both accounts. But we don't see them as insurmountable.
For current Windows Phone users, Windows Phone 8 is a major step in the right direction. It continues to fill in gaps, expand functionality and create some new areas. The new hardware abilities make what was already a fast OS even more horsepower and you can feel it when doing everyday tasks. Combined with the new bold phones designed by HTC and Nokia, Windows Phone 8 has the best chance ever to succeed. Let's see what happens.
Windows Central Newsletter
Get the best of Windows Central in in your inbox, every day!
Daniel Rubino is the Editor-in-chief of Windows Central, head reviewer, podcast co-host, and analyst. He has been covering Microsoft since 2007 when this site was called WMExperts (and later Windows Phone Central). His interests include Windows, laptops, next-gen computing, and for some reason, watches. Before all this tech stuff, he worked on a Ph.D. in linguistics, watched people sleep (for medical purposes!), and ran the projectors at movie theaters because it was fun.
No patter lock screen like the one on windows 8?

This is a start to a new beginning, that could well be a future updae.

And now the brutal wait for news on the WP7.8 Update and what it shall contain.

My upgrade is in 2013 :( I bought a lumia 900 (ATT) on launch day

I feel that alot of the biggest fans of Windows Phone will be in your same situation because of the Lumia devices. Hopefully they don't shaft you too hard with WP7.8.

My upgrade is in 2013 becuase I bought the Trophy Verizon a week after it came out after waiting for a year for it to come out. I hope windows phone 7.8 comes out soon.

Are you Rick Smits the basketball player?

Nice write up Daniel. What's the deal with Samsung Ativ-S? No carrier yet? Very interesting.

Yes, what's with the Ativ S' no-show?!! Not that I'm going to buy one, but just curious!

I take it IE 10 doesn't have text reflow does it? Bastards

I'd be happy if mobile IE 10 had 'open tab in background' setting.

UC Browser has it, and many other great features. It's a bit buggy, but big on functionality and free in the marketplace.

So no new notifications center eh? Well I rather enjoyed the presentation but at least a mention of 7.8 would have eased the path to July. As always, Microsoft rocks.(but let me down just a little bit)

Can you attach a PDF file to an email yet? Can you view handwritten notes in OneNote yet?

Is there any proof of that somewhere?

Haven't we been able to attach PDFs that were saved to the phone and/or sky drive, already?

Found proof: http://youtu.be/FE1xh1VF8v4 Honestly, this is huge for me. The PDF thing has been an issue at my job before, and I might've otherwise had to change platforms.

Oh nice i'm very glad that that's possible now.

Please don't just be saying that to get my hopes up...

Found a source for the OneNote thing; "Even ink content and annotations made with pen on your tablet PC will render perfectly on your phone."
http://blogs.office.com/b/office-next/archive/2012/10/29/introducing-the...

I agree with Rick I hope it gets announced soon. Lumia 900 user.

Only talk about WP 8, but what happend whit all have 7 WP?????? IT'S NO FAIR!!!!!

I want my v7.8 like my coffee, in one minute >: (

No notification center wtf? Wat about multitasking any differences?

I use both Jelly Bean and WP7.5, and I am wondering why anyone would want a notification center when there are already live tiles. Android's notifications are like someone took al the live tiles and dumped their output in a big pile, so you have to look through all the updates to see if any particular kind of update is there. I prefer the live tiles, because you know where to look for email updates, texts, calendar appointments, etc., because you know where the tile corresponding to the notification is. The start screen is the notification center, only the user can customize it and know where to look for particular notifications.

That was my first thought too...and i was thinking the notification center was BS. Then someone gave me a use case scenario that seemed meaningful.
Play WordsWithFriends or some game like that... Pass the game off to a friend...they pass it back. You only get notified once. If you miss it you don't know it's your turn. To add to that, what if you have multiple games going with multiple people...add to that more than one "pass the game" style of notification that you require and monitor. It gets messy and that sounded like a good need for me. And no, i don't play those games, so i really didn't have any idea. And perhaps as a workaround, the game manufacturer could create their own live tile with their own notification...

I play Words By Post and the live tile let's me know that I have a turn.

These were my biggest hopefulls as well. I found myself really missing that feature a lot as I used it and was really disappointed by windows ability to "multitask", it's not even app switching as it couldn't really keep apps running the background, but more like just taking snap shots of them and then almost re-opening them when you went back to them, but the problems was that it wasn't specific to apps, but more so pages. I could have a couple snap-shots of my messaging app taking up the "snap-shots" so while I'm glad to see they added more windows to switch to, I was really really really hoping for some big news on the multitasking front. Because honestly in Windows 7.5 the "multitasking" was crap, like non existent. Why not make it more android like by keeping an app open to switch to, rather than seemingly random snap shots of what you're doing on your phone?
Going back to the notification center. It became a pain if I missed a notification or couldn't remember if something happened in one of my apps or not and have to go to the home screen and find the live tile, or launch the app to check rather than quickly opening a notification center. I'm really liking what blackberry has done with their notifications and wish windows had done something similar or just as intuitive.

I'm really hoping the calendar will at last have custom reminder times!!! That is still one of my biggest issues with WP7...

a-men. I mean 5, 10mins,1 hour, 4 hours 1 day- really?

So I guess you still cannot close apps from multitasking when it's such a simple thing to implement.
And no Instagram Microsoft? Even Blackberry users are getting it!

It's up to InstaGrime to make an Instagram app. I remember some developers even tried to do it for them and InstaDumb blocked it.

Who knows, maybe Microsoft will implement Instagram into the OS, or the camera as a "Feature"

Hey Daniel.. Nice write up! So with that lockscreen notification functionality..let's say for example you DON'T want the toast notifications for text messages. If you disable the messaging on your lockscreen will toasts no longer be displayed? Btw.. Can't WAIT to get that 8x!

The only WP8 feature i really want is offline maps. The rest is nice, but i dont really need it.

No calendar improvements and no custom ringtones is quite a disapointment. Sounds to me this would have been very useful for company use. Will stay on 7.5 for now.

You can assign custom ringtones to contacts in Mango.

what do you mean by "no custom ringtones"? I can assign ringtones to different users. I can also turn audio files into ringtones.

@AwesomeAndy...And I think that this was purposely done by Microsoft so that WP7.5 users would feel so 'left behind' (as some are calling it). They didn't introduce features that were far and away better than what was already introduced by Mango (even though I believe that they could have) to quell the moans of current users. Instead, the hardware features introduced by the oems are going to be what compels people to upgrade or switch.

Frankly, the only aspect that has me even looking towards a WP8 device is the camera on the Lumia 920; and honestly, if 7.8 is close to what 8.0 offers, then with the Nokia exclusive apps along with Nokia goodies like Drive, Counters, and Nokia Xpress(which is similar to Data Sense for WP8) I may just purchase the Lumia 900 off contract, instead. All of the current apps for WP7.5 will more than suffice for me until the next major WP upgrade next Fall.

But you'de be missing the camera, super sensitive screen, kids corner etc. It's your choice!

Comment on video 1: Yes you can send Xbox messages on WP7.5. You should have pressed the letter at the bottom to create message. Join party would have been an awesome new feature though.

I was gonna make the same comment. Except for the join party part, good idea!

Not seen anything about file copy of mime types. Maybe at build?

I spy the updated windows phone central app...well I think it is haha

I like it. Looks great :-)

I think with all that secrecy, we expected something more exciting. Basically all of what was discussed had leaked before.
Improving the apps list and making it into a hub or a list like Settings was the least I was expecting. That's the most awkward part of the OS, with a lonely search button sitting up there when it could have been brought down to a standard toolbar of some sort.
Also there was no infor on Bluetooth file transfer.
I am a little disappointed.

Delete apps until your app list becomes just a list. I hope the Games Hub now does the A-Z grouping, and I wish there was an option to view settings alphabetically.

"Delete apps until your app list becomes just a list" I hope that's a joke.

I learned more from this overview than from the conference, LOL!

+1 on PDF attachments. Another thing; how about a 'Delete All' or 'Select All' option in Junk Mail?

Hey Microsoft, --Is it too much to add a forward button to the browser? --How about being able to stop the music player? Do we still need an app to actually stop it still? --Give us a choice about keeping the icons on top (battery, signal, wifi, etc) from disappearing. --Speaking of Wifi, does it actually show the signal strength now? An icon is great but don't need to see full strength when I'm only getting a weak signal. --Where's Silverlight? This is your software after all. --The pseudo multitasking is fine, but where is the task killer? we still can't stop them manually without pressing the "back" button all the way to the Start screen, right? --Where are the hubs/folders? We still have to scroll through all the apps to try to find that one app whose name we forgot? --Why is the calendar so terrible? Would it be so hard to get a decent alarm for an event? A few beeps just doesn't do justice. --Speaking of alarms, why can't we set our own snooze time? Is that so hard to program into the software? --Two words: Notification center! --Alphabetize your settings menu! It makes no sense right now. What order is it in? --Also, I know it's not up to you guys to much, but do something with the live tiles. Most of the apps that actually support live tiles stop working after some time. There are so many apps that I have to reinstall and hope the live tile starts working again.
--Oh, btw, bluetooth transfer would be nice too. I just need a phone that works well all the time. Nothing too fancy. WP is very stable. I really like that about it. However, it's little things like this that force me consider getting an iPhone next time.

Valid points, all of them, and should really be a part of a modern smartphone.

BTW Live Tiles stop after 14 (or is it 21?) days if you don't open the app. To re-enable just go to Settings, go across to Applications, select Background Tasks. Find the app that's stopped and turn it back on.

Yeah, I know. I tried that and they still don't work.

I agree. My Kik live tile hasn't been working properly for a couple weeks now. I even tried hard resetting the phone and it's still unreliable. That issue with the live tiles being unstable it's probably what annoys me the most about WP7.

Same here-inconsistent Live Tiles bug the crap out of me. They will work great for weeks at time then half of them start getting intermitent for days at a time. Uninstalls/reinstall, reboots, resets no help. Is it MS's servers? ATT's? The apps push or pull service? Had to factory reset an LG Quantum 3 times for this, got a Lumia 900 a month and half ago and last week a few tiles started acting up then a few days later they started working again. Don't make me go back to my Moto Q9h!

You forgot a few:
- Universal search. Why don't w have the ability to search for documents, notes, etc on our own phone?
- Independent volume control for things like music, ringer, etc?
- How about screenshot, is that included in 8?
- VPN support?

Screenshot is in.
Joe Belfiore captured a screenshot on his Lumia 920 and uploaded it to his Twitter account in the Nokia conference a couple of months back.

+10 to all the points omnislasher777 & 1Rahtid shared. No worry of what some have to say. We just can't please everybody. - a sincere WP supporter.

Good points, although I think notification center is a crutch for OSes that don't have live tiles. They don't do anything "Me" and the tiles don't, except for some text-heavy notifications. And they aren't as organized, since they are all dumped in the same list, instead of being on their respective tiles.

i guess you can't satisfy everyone

I agree with these: "..Is it too much to add a forward button to the browser?.." "..but where is the task killer.." "..Alphabetize your settings menu.."
Add this:
"..Universal volume control.."

1) True. 2) Good. 3) That's nitpicking. Not like you check your battery and signal strength all the time.. 4) Never found the need, but fair enough. 5) I doubt there is a need for it. Since Flash is not supported, I don't see Silverlight integration anytime soon until industry uptake increases. 6) I beg your pardon, multitasking on Windows 8 is NOT pseudo at all. If anything, iOS multitasking IS pseudo multitasking because it freezes apps in background to prevent battery drain. Windows doesn't do that. I still don't know if there is a kill all apps feature though. But anyway, as if iOS has it to begin with.

7) I thought apps are listed on an A-Z index? Don't tell me they removed it in 8. Either way you should have the same problems with iOS and Android, funny why you said so. 8) The Start screen is supposed to be your notification centre. Have you seen Windows 8? The Start screen is basically the home screen and notification screen all rolled into one. That's seamless integration for you. Somehow fandroids see this way of doing things differently from IOS/Android as not something that's better but something that is not as good. Hur. 9) Mm hmm. 10) Not MS' fault. 11) Like as if iOS has this. Oh but it'll be great to have it.

3) & 4) on iOS I check my signal strength quite often (I walk in and out of hotspot coverage every day), but rarely battery.
5) Lack of Silverlight is sad for LOB apps but I think it's time has (sadly) gone
6) Wrong, it is very similar to iOS; Read up on it yourself: http://msdn.microsoft.com/en-US/library/windowsphone/develop/hh202942(v=vs.105).aspx
7) On iOS you have folders to group apps and can search for apps by name or voice, then launch them. On Android search is similar.
8) You can only get notifications for apps on the Start screen, very different from iOS/Android. Any app allowed to can provide a notification, and the OS often provides notifications in Android as well.
10) But they could do better testing, Q/A and defensive programming to make sure tiles keep working.
11) But Android does!

You are absolutely correct. Also I should be able to identify to which of my accounts an email was recieved while looking at a linked inbox without pressing the email and seeing the 'To'. A simple color coding for different accounts would work.

Its AMAZING to see AmazingWeather on you home screen Daniel, hopefully fully optimized version for WindowsPhone 8 will be available soon.

The 8X looks like a very nice neat phone...however I think that I will still go with the Nokia Lumia 920, just because of the collection of exclusive Nokia apps. They say apps complete a phones software, and it would be so painful to think you couldnt use some great apps just because you dont have a Nokia. As a matter of interest does anybody else think they wont be able to get the 8X due to those reasons too?

That's my exact problem. I'd be willing to overlook the 16GB (though it would be hard) if I could have the Nokia exclusive apps on the 8X. It's a great looking phone, camera is one of the best even if not as good as the 920. I'd love to get it, but since I'm switching from a different OS, I am concerned about the app availability and have decided if I switch, it has to be a Nokia because of their exclusive apps. The 8X is a great lookiing phone, but yeah, I think I'm going to have to pass. I'll still see it in person though just to see if I can be swayed.

Exactly my thoughts there. I've been stuck with the HTC Trophy since it's long awaited release. I have to say, it's a rock solid device and I can't really give it any major complaints other than just lacking overall compared to the other Windows Phone devices out there. The one and only problem I have with it is that it's not a Nokia Lumia. HTC's apps are dismal at best and every time I see Nokia release a new app I get green with envy.

The 8X appears to be a solid device, no doubt. 16GB though? Really? Everyone keeps touting the cloud and streaming services but, ahem, data caps anybody? Yeah, I'm not about to let myself go over 2GB of data nor am I going to shell out even more money to pay for an increased cap. Cell phone plans in the States are expensive enough as it is. Sure, there's wifi but I'm not always near wifi I can use, especially while driving. This month I'm already at 3.5+GB of data used somehow. Thankfully I'm on an unlimited plan with Verizon, for now. I won't be if I get 8X because I will use my upgrade and lose unlimited data. If the 8X was 32GB, then I would have a big problem deciding which to buy.

Right now I'm looking at buying the Lumia 822 outright, so as to keep my unlimited data and keep my upgrade should there be a Lumia 92x down the road with Verizon Wireless. Sure it doesn't have the Pureview camera or the higher res screen but the addition of Nokia apps and ability to add 64GB via MicroSD are still really swaying my decision. I load up on a lot of podcasts which take up most of my space on my phone. I do a lot of drive time so the podcasts are like my talk radio during the commutes.

Microsoft is it to much to add a hologram. LOL!

IPhone is so much better. Stagnant icons is so high tech.

Plus an extra row of them!

I honestly never saw the problem being the Marketplace having less apps than iOS or Android. But just lacking those "heavy hitters" that wouldn't make the average joe regret switching platforms. And contrary to popular belief, people will switch platforms if you give them enough reason to. Also, I'm still not seeing the reason why these devices aren't in stores as of yesterday. Regardless, I've been sampling Android waiting for WP8 (because I wanted to experience all three major OS'). While I love having access to big name apps that I do enjoy using (and access to my banks apps), I think I will be sticking with WP for the foreseeable future. I'm really excited with what MS is doing. And I can live without certain apps as killer features in WP more than make up for the lack of them. My only real quandary is what device. Its either the 920 or the Ativ S as I don't see myself going back to a screen smaller than 4.5.

It's 1280x768, not 1280x763. There is no such thing as a screen with a 1280x763 resolution.


From what was said and shown I can only say WP8 sux.
I didn't expect much of a review from a WP fan site but still, you guys call multi selection a feature?
Are you even from this century? Jesus...
Waited 2 years for this...they showed absolutely nothing !

Unfortunately, in some way you are right...

Sometimes Less is More. If not, you've got a load of selections to choose from. WTF?

Daniel, is the height of the device odd to you? Or does it seem okay in person? That and the storage are the only things I really dislike about this phone.

Can't speak for Daniel, but the device does not feel odd to me. Being a little higher makes it seem slimmer. It also moves the capacitive buttons a little more out of the way.

I'm okay with the bezel on the bottom, but I think the top bezel should be shorter. Good to hear it doesn't feel odd. I'm definitely going to at least check it out once it becomes available.

not sure abt him but to me it just looks stupid...a 4.3 in screen phone thats significantly taller than a 4.5 in screen phone? itll probably keep popping out of the pocket each time you sit

It has not made any attemps to escape from my pocket yet. It also feels really nice to hold.

i ca't believe pandora is the big suprise app...thats so sad because i wanted to see instagram, and when i was watching that was what i bet on -.-...oh well i guess i will play with my nexus until that faithful day.

Pandora with a full year of ad-free listening.

I was shocked that Pandora was the surprise app, as well. It seems like they would downplay Pandora and push Xbox Music. The year of ad-free service is cool, but I wonder what the number of hours limit will be. I'm glad that I have Nokia Music and will use Xbox Music on my laptop.

Daniel? How hard was developer unlocking on WP8 is it the same as WP7?

Its so funny how the majority complains and complains about what MS didn't do. Focus on what they're doing and adapt with it. Geez...

The problem is we already knew what they're doing... In the big presentation a few months ago they kept saying "but there's a lot more to show you"... Except it doesn't seem like there is

Your solution... Brilliant! Adapt to deficiencies and defects as opposed to pushing for improvements. That attitude will be so successful in your first corporate job.

Actually, that is surprisingly effective in the corporate world. The powers that be tend to like things they way they are.

The powers that be may tend to like things the way they are, but not when deficiencies and defects affect their paying customers or end users. If they catch you advising a user to just adjust to a deficiency or defect, i.e. get used to it, your ass is grass. Doesn't matter how you spin it, but that's the reality.

Does it still reload the whole app when you tap on a toast notification even when the app is already running in the background?

I read somewhere (probably here) a few days ago that it doesn't. Tapping on a toast notification or tile will not reload the app if it's already running, it will just switch to it now.

I haven't read about it yet but it would be one of those "under-the-hood" additions that we might not notice at first but improve the user experience a lot. Hopefully it just switches to it now instead of reloading the app.

Has the wifi sleep policy been changed? Can we remain connected even when in standby?

yes you can...just like the RT tablets

Dude, where did you get this info from? This is one of my more important feature requests (small data plan).
Is this official?

No , Wifi sleep policy have not changed Watch this videos,
http://wmpoweruser.com/first-nokia-lumia-920-user-review-from-canada-now...
Lot of other features did not change at all, Only upgrade is on few features which we do not use regularly , display and camera on some phones
Its disappointing!!

Dude where did you get this info from? This is one of my more important feature requests with my low data plan.
Is this official?

Sorry for the double post.

Thank you Daniel! thats the write up I've been waiting for on this device. well written thank you again.

Great work done by Microsoft. After reading and going through all the videos of the wp8 I am totally convinced that wp8 will be the closest competitives for the IOS and androids. With its extraordinary features and camera innovations and keeping people in mind , letting people make their own phone by holding over the complete control to them wp8 is the best people friendly and pc companion phone till today . I am very proud with the windows phone 8 and will persnally recommend the same to the world. I own a lumia 800 and would love to switch to lumia 920 without any question. I would be glad if Microsoft also includes more security features , notification bar live tile and some face recognition security features like in s3. I love U Microsoft and am really looking forward for a lumia 920.
Well done
Keep it up
And yes I also am taken back by the new design of the wpcentral website. Its truly a sign of a new step in the era. :)

Umm, the improvements and enhancements are all well and good, but what I'm most looking forward to is 'independent or separate volume controls'. Does WP8 have that, or should I just give up on it?

That's a good question. I saw the review at Pocketnow, which is VERY thorough, and I did not see this function covered. If it isn't there, perhaps the WP8.5 update will include it :)

If they don't have it in WP8, I doubt they'll ever put it in, forget WP8.5. It must be either: impossible to develop such complex code for this in the WP platform, or all of their Usability Experience experts have deemed this unimportant. Neither situation is very appealing to me, so I'm hoping they'll have it in WP 8.

For the past few hours I've been using the HTC 8X they gave away today. I keep finding more things I like. I'll give just a few examples. When sending an SMS using speech to text I am now given the option to add more. Spech to text for emails is also very nice. The phone mounts as a USB device in Windows. The new Windows Phone App is great. Among other things it makes all of my music available as ring tones. There are more. It is a very positive upgrade.

You are one lucky ******* ;)

Am I correct that VPN is still absent? Seems so stupid to leave that out when they are touting WP8 for the enterprise.

I'll be there on day one when Verizon releases the WP8 devices.

I walked into a Verizon store today at lunch. Ask the rep, "When are you getting the Nokia 822?'
She had no clue what I was talking about. So I asked, "When are you getting Windows 8 phones?"
She didn't know.

Windows Phone 7.8 hopefully will support WP 8 apps

nope. been said sense day 1... No wp8 apps one wp7.8

Guys, here's one question.This article is 2 miles long. Is there (yet) a fast way to scroll up or down? Please tell me they thought of that this time.

Daniel you can send messages in xbox live even the wp 7.5, the messaging icon is right at the bottom :)

You beat me to it. The Xbox messaging button was staring him in the face. :D

The 8x looks better and better each picture I see of it.

Well, replying to a comment on the website is not working for me.

Daniel, does WP8 dialer have full USSD support? I travel quite often and using a pre-paid card is quite essential for me thus I need USSD to perform transactions like purchasing a data plan etc. Still using my old Omnia i900, a WM phone, as my travel phone but really would like to move on to WP now as my travel phone too :'(

Wow! So Impressed, its even more than I had hoped. I manage my Companies 150+ Cell phones and I'm hoping to convince more of my IPhone users to move over to the Windows 8 Phone. I've been very happy with my Titan II Windows 7 Phone and think this generation will put the Win8 phone on the map. I installed and upgraded all my home computers to Windows 8 Pro, and my own to the Ent. Version. Have very little issues at. Very smooth transition.

Since we are moving to Verizon I think my choice would be the Samsung ATIV or the HTC 8X. Wouldnt mind having a Nokia 920 (still being on the ATT Network right this moment!) I think the ATIV and Nokia 920 match up with my Titan II in feature set closer.

Yay! Windows 8 and Windows 8 Phone!

Mikey

ooh. nice review. cant wait to get the lumia 920


I would like to know if they changed the thing with the wifi,will I be connected even on stand by? If you have live tiles for many of your apps this will take all your data plan so fast and you will believe that you are using wifi and you dont. I know about "keep alive" but we should face it. It works when the sun has raised and the sky is blue, not when you want it or every time.
Other thing that I would like to see improved is related to texting (SMS) in another inpunt language different of english. If I select spanish input in order to can add the "Ñ" and get the autocorrect for words in spanish the available number of character to type goes from 160 to 70, and you finish sending two sms for a common sms of 100 characters, OK this is done even for a monochromatic ditachable phone. what is all about that?
is there an equalizer? bass boosting? OTA updates non dependant on the carrier? I have a Samsung Focus S and I can not share internet since Tango because of the restrictions that AT&T placed. I used unlocked in other carrier.
can we use rich text on email? write "Bold, Italic or Underlined" text right from the phone?
can I select if I want the phone to stuck on 2G, 2G & 3G or just 3G or just LTE?
can I sync my iTunes library to my phone? when you add the iTunes folder to you collection on Zune, it changes some information on the files, some songs that you have edited its information is changed, the album arts are different and you can not even use the playlists. Come on, Android does it, even Blackberry does it with current Blackberry Desktop Software.
I did not see any of these details revealed or improved in the WP 8, we need to know thing that this. I love WP, I have like 7 months with a Focus S and love it, but details as I mentioned above makes me think about to swith or get back to iOS.

How about a mention, or better still a review, of the new keyboard. Joe Belfiore showed it briefly in his video and it looks very good. Would like to see how it stacks up against the best third-party Android keyboards.

8 apps now for multi-tasking? I prefer to have instant resume for apps running in the background like Facebook and Whatsapp, without needing to hold down the back button. Does Windows Phone 8 have this?
Does it have Google Maps?

Can you please tell me ....how on any other platform you can get back to a suspended app without holding down a button...ios uses there home button.....android uses there home button....Wp uses the back button....

Not sure about Android, but in iOS you just tap the app icon and it resumes where you left off.

Pretty impresive! A friend of mine jsut got a Windows phone and she LOVES it!

www.is-anon.tk

I have a question... does windows phone 8 support RTL text?


They forgot us.. :( windows phone 7.5 users.. They didn't mention us even once

If what is in store on the WP8 is anything like the features on W8 most should be happy. It is this integration that is at the core of what is happening with Windows, Xbox and WPhone. If these systems do not work as they suggest they will, this will be a huge problem for Microsoft and by extension, Nokia, who is banking on this working to th level of bringing Windows Phone to the predicted #2 spot.

On the flip side, being one of those who must likely hold tight for a bit with Windows Phone 7.8, I am disappointed with the news that it will be delayed in rolling out. There are two thoughts here: 1) delay and hope people become impatient and jumpt to WP8; 2) deliver at the same time and hope the taste of WP8 will encourage more to make the move sooner rather than later. While I see value in both, only one keeps from angering the early adopters, and that is number 2. Release WP7.8 and let the cards fall where they may. There is enough hardware wise (NFC, dual core, NT kernal, full integration with Windows 8) to entice people to move and not just settle for the added feat(s) in 7.8

Not as impressed as I thought id be. Too many what should be easy improvements or fixes are missing still. And I was really expecting some huge surprise given all the secrecy, so that didn't help.
Oh well. I guess I'll be sticking with my Trophy for now. No 920 for Verizon and I'm in no huge rush now to get WP8 after now knowing all about it now.

Looks great! Windows Phone 8 should be an excellent release!

No landscape/portrait mode? Also, forgot to mention the notification light on the HTC

I think the feature for Kids Corner is a very handy tool, along with certain other aspects. My son doubled my bill one time just playing with my phone.

Any word on VPN support? Officially a no?

This phone looks gorgeous . I'm looking for info on an universal search feature though , im gonna watch the vids.

Thanks, Daniel. Well written review. Awaiting for more nuts & bolts from you throughout the Build event. Keep it up! Hopefully this Apollo update just added enough goodies to keep us happy and focus on the kernel change. I guess more is to come with Build because now WP is on a new platform.
Hi fellow techie, correct me if I am wrong, now Android and iOS are still based on mobile platform but WP is on desktop platform?

A few more questions I have been wondering about regarding WP8:
What about the calendar? Does it finally show a decent monthly view with legitimate texts (not 'hello from seattle' etc nonsense) so it would finally be usable?
Are volume settings still the same, i.e. are there separate volume controls for headset/speaker?
How does the camera work now, WP7 (or at least Lumias do) is annoying since the viewfinder only simulates white balance, it is only after you have taken the shot that you can see what actually became of the white balance. This makes it frustrating, as one often has to adjust white balance manually after the first attempt.

wp8. is there divx/xvid support/playback???

loving the new lock screen with Live apps
favorite feature Rooms in people hub

u can send xbox messages on wp7.5 think u just missed it

test, stupid jquery button

wp central great guys
I really like the new look its just like the os you report for "METRO" or "MODERN" as they say now

I woul Like NOKIA Lumia 920 White or Cyan

My choice were : Nokia Lumia 920 HTC X8 Samsung ATIV

OCTOBER 30, 2012 7:24 A.M. caleb23 wrote: Morningstar today about Nokia:
Share price assumption at this moment: 2.40 euro (Nokia share is in Helsinki right now 2.06 euro, in New York 2.56 dollar)
Best scenario (if WP8 phones go well): the stock price will go to about 7.70 euro per share)
Worst scenario: no bankruptcy, because Nokia would be sold in parts before that.
Estimated price for this: intellectual properties over 1 euro per share;
other business parts (smartphones, featurephones, NSN) at least over 1.50 euro per share.
And NAVTEQ´s price not included (Nokia bought NAVTEQ with about 7 billion euro). All in all even in this case, Nokia share price would be at least over 2.5 euro. Pretty much like my thoughts and analysis.

I'd really like to buy a WP8 device. But seeing as, after converting my DVD collection with Handbrake - including embedded subs and commentary tracks - to MKV, i still cannot simply get them across and play them, i guess i'll have to stick with Android. It's astonishing to me how my year-old Sony mobile can play whatever video i throw at it - using an app freely available on Google Play -, and the latest generation of WP still makes me go through converting hoops (with no guarantee that my subtitles and secondary audio tracks will play). It's just mind-bogglingly stupid.
The same applies to the Windows RT devices. After all the work i had converting my video collection, here comes Redmond telling me i have to convert it all AGAIN, just to make sure i can get MY OWN content available on MY device. It's just sad. What's the point of that big screen on the gorgeous Surface devices, if i can't watch my content on it?
I guess there's always the Samsung Galaxy III and the new Nexus tablet. Just take your video content, put it across easily and play it. No stupid conversions necessary - and enjoy your audio commentaries and subtitles.
Sad.

I still hope that with the new C++ capabilities there will be a native VLC app for WinRT/WP8... Anyone knows if this is possible? Or does playing MKVs need special hardware access which is not allowed?

The devil is in the detail. Would love to know how Bluetooth has improved in WP8.
Can you switch BT on but not be discoverable?
Can you send contacts and business cards through BT?
Can you play multimedia through in-car entertainment systems?
Can you send pictures videos etc to non-WP devices?
So many questions left unanswered.

Nope to most of your questions

Still no calendar search, huh? Damn.

Design is nice. Though perhaps with too much colours. I would like the HTC 8X in black, please. :)

does the search button still launch bing or is there universal search? is it possible to search within messages, apps, games etc?

I like that there's suddenly a "Windows Phone 7 was only a way station" meme going on. I saw this meme here and somewhere else (can't recall where now). Tell that to all the developers who wrote WP7 apps. "Guess what? Microsoft always takes three versions to get something right so you probably want to wait for WP9 before you really start trying to sell apps to people. WP7 was just the first version and WP8 is polishing that up." What a bunch of malarkey.

"Let's be clear about something: Windows Phone 7 was simply a warm up act for Windows Phone 8."
Nice clarification Daniel! A veiled reference to "If you were using a Smart Phone before Windows 8... you were part of a Beta Test" needs to be inserted here.
Oh, or maybe an "unveiled one.... :-D Seems us "early Windows Phone 7 Adopters" were part of the same Beta! ;-) Not complaining too loudly as I am pretty happy with Windows Phone 7 after having been through Windows Mobile 6, 6.5, etc.
Let's hope that such "attempts" at Microsoft Marketing are a thing of the past and that we can all rejoice in Microsoft maybe finally getting marketing right with the latest efforts.


Still no custom text message alerts! WHY!!!!!!!!!?????????

I'm liking windows 8 a lot. I've been an Apple fanboy since Vista came out and this has totally changed my perspective back. I really want the Cyan Lumia 920 or maybe red. I hope I can win one. I unfortuanatly don't have an upgrade yet.

Is the following features now in windows phone 8? offline browsing inclusion of navigation in nokia maps for non nokia devices universal search ability to add business locations to contacts call log with time duration proper copy and past with formatted text ability to edit forwarded email voice dictation on any application video editor (like on ios)

I so badly wanted to like Windows Phone 8. Why won't I be moving to Windows Phone? Lack of VPN, plain and simple. I need my phone for business, and part of my requirement to use my phone for work is that I have VPN connectivity. This BS about Direct Access being the alternative doesn't help me. I can't jump to Windows Phone and then tell my IT department that they have to implement DirectAcess just for me. It simply won't work.
The OS looks like it is a joy to use, and I sure it really is. I am thoroughly jealous of new WP8 users! Too bad MS had to screw it up and leave out a feature that many were screaming for back when WP7 came out. It is the reason I didn't go to WP7 and is now the reason I won't go to WP8 either.

Nice review. Anxious to get my hands on some of the hardware to help determine whether I will be ditching Sprint for Verizon or AT&T. As a runner, I really don't know that I want to risk having to carry around a 920 that sounds like it will be as heavy as my Arrive. Leaning towards an 8X, but want to test the size/weight ratio in person before making a decision.

Ok...so Is there a notification LED, how about better volume controls, can audio from videos get pushed over bluetooth now? What abou the multitasking, can I now close programs without have to use the back button? Will there be alternative browsers. What about map and directions are they better how will drive be integrated? To this day I can't stand how much better android does direction integration over WP.
What other small isues have been fixed or have not been fixed?

Actually Im using a lumia 800 with nokia BH 610 and I get really good sound from videos. Im well impressed with these bluetooth phones AptX really makes a difference :-)

Great, sound from youtube does not go over BT. So is it fixed in WP8?

Also, found an answer to one of my questions:"Unfortunately, the way that Nokia Maps is implemented on the Lumia 920 is imperfect. Although the original Maps app is no longer listed on the apps list, it's still hiding on the phone. Tapping an address link in Outlook launches it instead of launching Nokia Maps, which is likely to be a cause of genuine confusion for many users"

So..No. MS still forces the subpar mapping app on you even if you have another better alternative installed.

So just a little note: Windows Phone 7.5 can send messages from the xbox hub. When you go to a person's profile in the xbox hub, the app bar below has a remove friend button or a send message button. The difference is now it's in a different form. so yeah. It is cool, though.

How about the ring tone volume control in WP8 is it still fixed to the volume of the music app. I still forget to turn it back up so I can hear the phone ring when Im away from my desk :-(

Oh man. Yes please.
Not having something as basic as independent media and ringer volume controls is crazy.
It drives me nuts

Does anyone know if WP8 multitasking allows Youtube to play in the background whilst doing other things yet?

Was orientation lock also announced. If so then all my complaints about Mango will be taken care of.

You can send messages with the Xbox games area. You just have to go down to the bottom after you are on your friends bio/page and hit the send message button. It looks like a little email deal.

That's for the players with Gold status. Otherwise you can't.

You can send messages to XBL users on WP7. Tap on the messaging button at the bottom

Not unless you have a Gold status, you can't.

Custom tones for SMS?
Anyone know if this is finally included in WIndows 8?
This is such a huuuuuuge feature that I need.
Honestly, I text a lot. I text a lot more thatn making calls so I hear SMS tones more often.
Being able to customize tones for SMS would allow me to express my individuality and style.

Thankyou for the video reviews.

Hey Daniel... can you confirm whether or not skydrive subfolder thumbnails in the pictures/photos hub are working correctly on WP8?
http://answers.microsoft.com/en-us/winphone/forum/wp7-wppics/skydrive-photo-album-subfolder-thumbnails-in/fa4026d2-de1e-41e7-829b-c47e822d2cfd


I don't like this copier cellphone.

Nice phone, but I still can't stand the huge HTC at the back. That's just ugly....

There is the ONE HUGE FEATURE that is the PRIMARY attractive feature of the Windows phone that recieved NO MENTION.
The OFFICE SUITE!!!! C'mon. Camera, Facebook... blah blah blah..... the big reason that Android users, iPhone users and Blackberry users are considering making the switch would be for better Office compatibility with a genuine office OS.
So what gives? Any info? Didn't this new phone come with a new version of the office suite?

Can't wait! WP8 is going to kick some serious butt!

You live in Hutington... nice... I am in Hiscksville. Lets get together for some drinks soemtime :)


Windows Phone 8 does not allow folders. Not Cool. Microsoft Office Mobile does not allow protected docs. Not cool.

AT&T is not offering GDR2 update for Lumia 920. Not Cool. AT&T does not allow Data Sense for Windows Phone 8. Not cool.
Windows Central Newsletter
Thank you for signing up to Windows Central. You will receive a verification email shortly.
There was a problem. Please refresh the page and try again.