Owner of Three UK will purchase O2 for £10.25 billion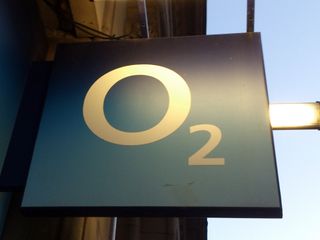 Three UK owner Hutchison Whampoa has agreed to purchase O2 UK from Telefónica for £10.25 billion. Talks between Hutchison Whampoa and Telefonica began in January of this year. Now this is all but a done deal, with approval needed from British regulators, which is expected to take up to a year.
From O2:
Together, Three and O2 have the largest number of subscribers in the UK, followed by rivals Vodafone and EE. O2 currently has around 22 million subscribers, while Three has around 8 million.
Source: O2 (opens in new tab), Telefónica
Windows Central Newsletter
Get the best of Windows Central in your inbox, every day!
Can't wait. Parents are on O2, I'm on Three.

Woo! I might actually get some signal! :)

Calling it now. New name: 3O2

That's a breathe of fresh air... Seriously though, O2 have been great at supporting Windows Phone updates and Three have been a bit slow. I'm hoping the O2 way is kept, otherwise I may be switching carriers, or buying CV phones.

CV is the way to go, you get the device you went and reduce the monthly outlay. Sure for a high end device the upfront cost is substantial however that is just a one off, presuming you retain that device for a good number of years. Also you could put aside £10 a week now and have a hefty pool by this autumn/winter.

They will probably stay trading as 2 companies. Makes no business sense to migrate all customers to three.

Can't see it doing a lot for competitive pricing if we go from 4 to 3 mobile providers

Maybe I can finally ditch EE.

I Wonder what ramifications this will have on companies like Talktalk and Tesco who piggyback off O2 masts? Are Three obligated to honour previous O2 agreements or can they just say "No, we want more money" and cut off all the third party customers?

Talk mobile (Talk Talk) is rumoured to be switching from Vodafone to Three very soon.

Three used to use EE didn't they? I lose track. I think Virgin also use EE.

Yeah that's right! Three used to piggyback also. On a different note, if the UK government are making it compulsory to share masts in areas of poor coverage, where is the incentive to build masts in areas of poor coverage where masts are not already present if you're forced to let the opposition cash in on your investment? Or am I just horribly misinterpreting the new laws?

They will be compelled to share the installation costs, surely. Like you say, it will stifle investment if they don't.

The mast share thing was scrapped by the government because the network operators fuss. EE and Three currently share masts in a 50:50 3g only mast sharing agreement called MBNL as do both Vodafone and O2. If the deal does go ahead Three have said they will continue O2s agreement with Vodafone and their own with EE.

No. Three had and still do have their own mobile network (masts) they used to use Orange 2G when out of a 3 signal coverage area, they have now switched off 2G backup in almost all areas.

Really? I didn't realise that. I thought they had always piggy backed.

I really hope this deal does not go ahead. Like when Orange and T-Mobile merged, all this means is that prices for everyone will go up.

That's the rumour I heard. Not cool if you're not a fan of BT, like me.

I had hoped Virgin would buy them, as I use them for my home broadband. Also, I have been on the wrong end of the BT offshore teams, far from pleasant.

And it means that 3 will finally stock the 930!!!! Wife can have a new phone!

O3? Whatever, I'm on EE anyway so I will wait to see if this makes worth switching from EE.

Hehe I am in Africa and this gonna affect me in a way... I have an O2-UK branded unlocked 1520. I hope they continue releasing updates timely

The more I read the procedure, the more risky it seems, so nop.. that will be the very last option

Doh, I'm on O2 and after terrible service on 3 I swore I would never use them again. Looks like I have no choice until my contract is up :(

3 might get an adequate indoor signal at last.

Three have terrible customer service and o2 have poor signal.
Moving to EE was the best thing I did. Amazing signal and customer service has been really helpful to me on the couple of times I've rang them.

There is that and EE don't do unlimited data... Plus they aren't cheap either.

They aren't cheap, but my signal on EE is superb most places.

Been with three for many years. I've had great customer service. Unlimited data and tethering, 2000 minutes and 5000 text for £13. Cant beat it :) Oh not forgetting the free call system from many countries like USA, Spain, Italy.

Moved from O2 to Three lol... Well I hope the speed improves alot with the acquisition. 4g speeds on three aren't nothing to write home about, never the less I get unlimited data @ £15 a month (sim only).

Oh dear either 3's services are about to be radically improved or o2's is about to drop.... Hope its not the latter, heard awful things about 3 and o2 have always been great the whole time I've been with them.

In my area the o2 data strength is terrible yet "3" is great... I'm really hoping all cell towers are merged soon as possible.