Three UK reportedly confirmed to be purchasing O2 for £10 billion [updated]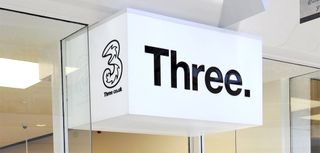 Update: Three UK owner Hutchison Whampoa has officially confirmed that the company has entered into exclusive negotiations with Telefonica over a potential purchase of O2.
Original story: We reported a few days ago that Three UK was looking to purchase O2 from Telefonica, and now the deal has reportedly been confirmed at a price of 10 billion pounds (roughly 15 billion US dollars) and is expected to be finalized Friday morning.
The report comes from The Financial Times, which says:
Previously, Telefonica was reportedly in talks to sell O2 to British Telecom. However, that deal is reported to have fallen through shortly before Christmas last year.
If true, this is sure to shake up the carrier market in the UK, as the deal would be akin to T-Mobile snatching up Sprint in the U.S.. We'll keep on top of this and report further as more details emerge.
Source: The Financial Times
Dan Thorp-Lancaster is the former Editor-in-Chief of Windows Central. He began working with Windows Central, Android Central, and iMore as a news writer in 2014 and is obsessed with tech of all sorts. You can follow Dan on Twitter @DthorpL and Instagram @heyitsdtl.
Oh feck no. 3 customer service is absolutely awful.

Same as most mobile operators then.

Interesting, but Google's is move is even better. Verizon and AT&T have been pushing Android phones for years, while ignoring Windows Phones. Now Google is using that mobile dominance that they helped create to put them out of business. Ha!
-----
Google Inc.'s plan to become a wireless service provider means stiffer competition for Verizon Communications Inc. and AT&T Inc. at a time when price pressure is already shrinking margins in the U.S. mobile-phone industry.Google wants to offer ser...
Bloomberg - Thursday, January 22, 2015
http://a.msn.com/r/2/AA8uiZn?a=0&m=en-us

Google: Do no evil....well unless it involves business, money or data mining!

@2tomtom:
"Don't be evil" has somewhat become "See no evil, hear no evil."

Was with Vodafone here in the UK for years but became increasingly frustrated with their 'couldn't-care-less' attitude to customers. Moved to 3 PAYG about 1 year ago when I got my lovely lumia 620. 3 customer service has been outstanding, for example a recent service outage was speedily fixed and account credits awarded twice. Very good and charges are so low. Hopefully this takeover of O2 will improve the indoor coverage by using 2g etc. which is currently missing from the 3 network service.

@MartLea:
"[...]by using 2g etc. which is currently missing from the 3 network service."
So does that mean 3's network is 3G only?

Great news, hope they manage to combine O2's coverage and customer service with Three's pricing and benefits.

Probably be run as separate companies (bit like T-Mobile and orange) But sharing network cells. Three wouldn't benefit by charging o2 customers less if already on a contract.

Yeah, they'll probably run separately like T-mobile and Orange for a bit, then a rebrand/relaunch as something else ("4" would be my guess) with the same offering on both legacy networks.

You can still by orange sim cards, and topup cards etc. Its a merger. So basically as we said will be run as 2, but share network resources. :)

Yeah, T-mobile and Orange was a merger, but now they're EE. There's still some legacy Orange and T-mobile contracts, but all the new stuff is pushed as EE, that's what the network ident comes up as also. I'm sure it'll be the same with these 2 in a few years time. Actually, I'm going with "5" for the network name, why not.

Ozone is a pretty toxic name ;)

I hope not. Three have more 3g and 4g coverage.

Yes, but they have no 2G coverage...
Buying O2 gives them the opportunity to offer the best 3G network with all the benefits of an extensive 2G fall back network.
Great news for customers if it happens.

2G sucks dick, the sooner the carriers get rid of it and stop acting like it's useful the better. I love not having to worry about being on EDGE and other useless data frequencies on 3 and was only reminded further how much I hate it using T-Mobile's service in the US recently.

Try going to the far out places in the UK, and you'll actually LOVE how extensive the O2 2G network actually is!
I remember listening to the Formula 1 via 2G on a remote Highland road in the NW Highlands of Scotland. I could even upload photos to my blog and use Whatsapp.
It is why I could never use 3. 3G is just such a poor substitute for 2G when it comes to network coverage in remote areas.
More to the point, at its most fundamental, a mobile phone should be able to contact emergency services. I would never have been able to using the Three network up in NW Scotland!

You would have. When there's no signal on your own network, you can still make an emergency call on any available GSM network.

O2 was almost always the ONLY network...
(I know, because I often had to to do a manual check to try and get a signal of any kind....when I did find a solitary network, it was - almost without exception - O2)

That's a good point.i have both ee and o2. O2's reception seems to be the best of all

Really? You had to go there?

Could have been worse.. Could have been "2 become 1"

Wow, that's a ton of money.

Cheap for the infrastructure. Good for three, means they have WiFi nationally now as well in pubs etc.

I use giff gaff which is under the 02 network. I wonder how this will affect signal, good or bad, or if it's even scrapped.

As I said above I think it will be a case of still o2 cells, but they will use ThreeUk cells and likewise.

I believe Tesco's in the same boat as using o2s network.

Wonder if this would similar to when AT&T bought out Cingular. I was not looking forward to it but ended up being better for the customer.

When 3 in Australia merged with Vodafone they operated the two separately for a few years then eventually merged the two and so now we just have Vodafone. They also massively messed up their networks in the process. Hope the same doesn't happen there!

Vodafone is horrid now in Australia. It's why its so cheap. I can't go back from Telstra with their reception.

I agree with that... Telstra is far superior to the others here, and with their "Telstra Thanks" program I save more money than what I pay extra for the network... :)

I wish I had the option to use Telstra in the UK, unfortunately, even though there are 4 carriers, non have coverage anywhere near as good as Telstra regardless how much you're willing to pay. =( Hopefully this merger will mean ThreeO2 will have the best coverage.

Vodafone used to be brilliant here in the UK. They are pretty awful now - worth ever shrinking market share too.
Seems to be something intrinsically wrong with the way they do business!

It really depends where you live. I'm in Perth and have used Vodafone for the last 9 years. I've never had a single issue, except when I'm out in the sticks somewhere (but everyone has issues then, except Telstra). However, when I travelled to Melbourne I was surprised that in some areas still considered "inner city" I had poor reception or very slow data speeds. Until that moment I'd never understood why people complained about Vodafone.

I'm in Perth too! If I'm being honest, I haven't used Vodafone in a long while (2yrs+) but only hear complaints from my mates who are. I've tried Optus but wasn't happy so went back to Telstra.

Larger than Nokia purchase.

I can only see this as bad news for Windows phones. If you look at the updated to denim list on Microsoft's Website, O2 have been really on the ball with it, where as Three haven't updated anything yet! O2s customer forums are even keeping us in the loop about the next batch of updates. If I had a business that I'd paid £10m for, I'd want to see a return on that investment, staff and services will be cut, o2 will be made to run like 3. As for the new name, surely the obvious choice is O3?!

That's why you go unbranded with a monthly rolling contract; no dependence on carriers when it comes to firmware updates, and you use their services only as long as it suits you.

I agree! I've just moved from Three to O2 as well! O2 have much much better support for WP. When I was quitting Three they were trying to force me onto Android! Telling me no one wants WP. It was quite shocking.... Since the move though, I've had a much better signal for calls, but Three definitely have better mobile internet.

The opposite for me, I moved from O2 to three. So far I have better: Reception, call quality, unlimited internet (with the obvious caveats) and save £132 a year. O2 don't do unlimited mobile internet 3g or 4g. Everything took a dive (dropped calls, late texts, poor call quality etc) after a few months into the 4g (sim only) contract, which was a surprise as had been an O2 customer since my early teens.

I'm on both O2 and Three. Three is great for general use, great regional coverage, great tariffs and great roaming. O2 is great for indoor coverage in central London. Hopefully the merger will mean I won't have to carry two phones. (Well, three, since I also have a work phone on voda, but their coverage is pretty poor and tariffs even worse).

Three's phones are all sold as unlocked/unbranded.... So Three are in fact better than O2 now!

I've been with 3 for years with my personal contract. Customer service is ok. Just foreign that's a bit of pain in ass. But you get there after the 3rd week. O2 is hit or miss. So this prob a good thing.

My Airtel is best .... In India

Three * O2 = two O3 = Ozone.
;-)

If they do merge that name would be awesome.

No it'd be 6O² (I know I messed up on the second 2.) you'd need to have an enzyme or nuclear power to split it into ozone.

Always found 3 coverage & customer service much better then O2. I was an O2 customer for 5 years before I finally had enough of the service getting worse. Never had any issue with 3 who I'm with now.

I was with O2 since its BT Mobile days back in the 90s. They had awesome tarrifs if you were a regular traveller (my Europe plus etc), their coverage was good, and their customer service was pretty good (uk based) . . . then telefonica bought them; what a disaster. Its like they started to switch cells off or turn down their power - reception deteriorated to a point if being extremely frustrating, they killed all the useful tarrifs, 20 years of loyalty to them accounted for nothing. They gave me no choice but to leave. They were, in my opinion, the best uk carrier when telefonica took over - it took tekefonica less than 2 years to destroy it. I don't hold out much hope, but maybe now that they're free from obnoxious, arrogant Spanish monopoly that is telefonica, they can improve again. . .

BT cellnet if I remember right ! It was plain sailing with o2 taking over and the switch with logos .

O2 got the cyan update months before three. I hope they keep the O2 tech guys for sorting out updates.

Three no longer sell any locked phones....
So they don't need to provide custom firmware's...

Well hopefully other networks (hopefully EE) will see this as a threat and drop the prices a bit. But then again other networks might see this as a chance to dominate the market and increase the prices or cut more corners.
Overall this could have an impact not only on O² and Three mobile customers but aslo there rivals. But it's too early to say whether this impact will be a positive or negative one

Can only see this as a bad thing for customers, this would surely drive up prices...Three and O2.....30 million customers combined !!! Welcome to 03.......

But they will have much better coverage, which is the most important thing at this stage. I carry multiple phones on different networks at the moment just so I get coverage, its rather ridiculous.

...My tariff better stay as it is thank you, along with my unlimited data!

Surely the government will make 3/o2 give up a share of their bandwidth if this merger goes ahead.

They didn't when T-Mobile and Orange merged (what a disaster that was!).
Personally, I think they should keep such companies separate. Competition keeps prices down.

Well now BT are going to have an insane amount of spectrum if that deal goes through...

But competition here also introduces fragmentation of network coverage, which is bad for consumers.

Three customer service is pretty ok if you go down the Twitter or Retail Store route, Three now only do unbranded Sim Free phones which is good news for Windows Phone as it's now down to the OEM's when it comes to updates. Roland

I was annoyed with them when my 925 was playing up, I took it in to the store and they were less than interested that my device wasn't working. The fact they wouldn't contact nokia and send my phone away on my behalf wasn't satisfactory. I think one of their suggestions to me was to take it to a phone repair shop and see if they could do anything! I ended up having it to take it to a "nokia" shop 45 miles away to get it repaired. I don't know if the service I recieved would have been any different if I showed them a broken iPhone?! Still I've never had a problem with the actual phone service.

Why do people do this?! Nokia pay for return postage on their devices. You never need to take a phone in for repair!!

I ended up taking it to the shop because the courier failed to collect on about 4 or 5 different occasions. It was very frustating.

My understanding is that its 02 Ireland which has been taken over by Three. Can anyone clarify this?

Yeah. They have. This news is about O2 UK though. Posted via the Windows Central App for Android

I'm with GiffGaff! I get 2000 minutes, unlimited texts and unlimited data for £18 a month!
Windows Central Newsletter
Thank you for signing up to Windows Central. You will receive a verification email shortly.
There was a problem. Please refresh the page and try again.