Three UK reportedly looking to purchase O2 from Telefonica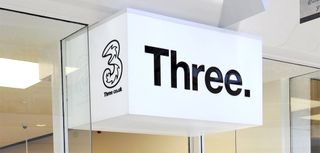 The company behind UK mobile operator Three, Hutchison Whampoa, is reportedly looking to purchase competitor O2, which is currently owned by Telefonica. The deal could be worth as much as $13.6 billion to Telefonica, who The Financial Times reports to have enlisted the aid of investment bank UBS to analyze available options, including partnership and flotation of the business.
Telefonica is looking to effectively pull out of the UK wireless market and reduce the company's debt, allowing Three to enter into negotiations. BT is already looking to snap up market share by acquiring EE. A potential deal has not been confirmed between Three and O2, but a merger would certainly put the former on a more even play field against Vodafone and EE.
Source: Financial Times
Rich Edmonds is Senior Editor of PC hardware at Windows Central, covering everything related to PC components and NAS. He's been involved in technology for more than a decade and knows a thing or two about the magic inside a PC chassis. You can follow him over on Twitter at @RichEdmonds.
This would be cool, left 02 for Three lol

I'm a customer of both O2 and Three. I'd love to see O2's customer service (business) and Three's data network. Sadly, I think we'll end up with Three's customer service and O2's data network!

I really hope not. Worst company ever.

Nope worse ever was orange. Been with three for many years and never had any major problems.

Bad for the competition. We'll just be left with 3 mega-giant network operators. Besides, even though 3 offer decent packages than any other, their network is pretty awful!

I make great use of their away from home calls free (ie usa) and free underground WiFi. As for competition, the less networks, the better signal should he, as they have all the extra cells to use :)

Decent packages but no high end lumias

Just buy a phone unlocked then

Three are a great network. Feel At Home lets me use my inclusive allowance in the US (and a load of other countries), and their all-you-can-eat data is probably the best data package on any network. They're let down by their customer services and their coverage. If they took that from O2, they would have the best network hands-down. This would be infinitely better than EE taking over O2 and assimilating their spectrum and customers into a de-facto monopoly. Just shows you how far O2 have fallen due to the troubles of Telefonica that the 4th mobile network is looking to buy them out. Hopefully it works out.

And free 4g and tethering. With spain and more added soon.

It must have been a glitch, but I was able to roam unlimited data in the US (and with good speed) without it cutting into my allowance on EE pay-as-you-go.
You are right about Three's bad coverage, though to be fair their customer service is just as bad as EE's.

I don't know why people seem to think three has bad coverage, I was with them for years without ever losing signal. Switched to EE and couldn't get a signal at home, work or anywhere in between. Switched back to three and have had blissful coverage everywhere again :) besides if in the unlikely situation that you do lose 3, you just jump onto o2 anyway.

It probably depends on where you live. In Edinburgh, I had absolutely no signal indoors at home for most of the day with Three. I tried all the different providers (Vodafone, Tesco mobile, Giffgaff, EE, Sainsbury's mobile, O2), and the only two that gave me acceptable signal were EE and O2. I ended up choosing EE over O2 because it's cheaper on Pay-as-you-go. Three had very good signal outdoors, but I don't have a landline so I need a reliable signal while indoors.

Its a shame you don't have a landline, if you did three would give you a free signal box that works through your broadband and gives you perfect signal indoors. I think some of the other networks do them too. I have one as my walls are lined with tin foil, so you cant get a signal indoors on any network

@Montgomery Badleford - Giffgaff and Tesco both use O2's network, and Sainsbury's is Vodafone.

This already happened in Ireland - Three Ireland bought out O2 Ireland from Telefonica for about 780 million Euro ($1 beeeeelllion Dollars). Would make sense for Telefonica if they could get 11 Billion for the UK Business.

If it goes ahead I hope Three wait until the O2 network upgrade work is finished, don't want a load of O2 users suddenly leeching of Threes network. Also what about Giff Gaff? Telefonica owns that & it uses there network.

I assume Three would absorb O2's business rather than put its existing customers onto today's Three network? I'm interested to know what would happen to Giffgaff too. I really like the business model, but the one big sticking point for me is poor 4G speeds. Nobody seems to know exactly why this is, but the finger is regularly pointed at O2 and it's hard to refute; it does look as though O2 does not provide the same bandwidth to GG users as it does to direct O2 customers. For that reason alone, the acquisition interests me. 4G could hardly be any worse, so either nothing changes or GG would experience a vast improvement.

This is bad. I need good customer service. O2 provides that for me. Three just don't deliver imho.

Exactly. O2 staff seem quite helpful compared to the other networks. Three on the other hand ranks slightly above EE in my books.

Curious... how often do you need to contact customer service? O2 do provide probably the best, but how often do you really need to use it?

When you need to contact them then they are amazing. Case in point: they upgraded me from a 925 to a 930 without any extra charge and provided me with warranty when my 925 couldn't be fixed. Before that, they upgraded consumers to 4G for free. I would hate to move away from O2.

I don't contact 02 customer services too often, usually questions more than problems. I have been with them since 1998, and I have used/tried all of the main mobile networks plus the mvno's like Virgin. O2 have consistently been above average and delivered.

I hope not. Been with all the UK operators and o2 have by far the best customer service of the big three.

O2 is good quality of 4G data but expensive, Three is not so good 4G data but relatively very cheap. I hope they merge to be good quality and very cheap.

I hope not too, but mainly because I just see Three being head and shoulders above the others for value and hope that this doesn't change things too much.

3 are awful. Their customer services are diabolical

Yet Lee Power below hates O2 and loves 3. The trouble with broad sweeping statements (presume yours is) is that its baseless. Other than a survey of 1, your experience. Large calls centres are full of good people, yet also full of morons. Depending on who picks up the phone, and you inquiry things can vary. People debate signals and coverage, we have good stats for that here: http://opensignal.com/reports/2014/10/uk-networks-report/ Are there any good studies on cellular customer serivce? I'd like to read one.

I find Three excellent for customer service & 4G, something I cant say about O2, I was with O2 for 5 years before finally having enough & leaving.

Been with Three for 6 years now. Never had a coverage problem anywhere in the UK.

The question is : What does this have to do with Windows? Or is now operator central

You do realise carriers sell these Windows devices right? And if they merge, there's one fewer place for us to buy from...

Our phones don't work without a network to use them on. Get a grip.

Three is by far the best network in terms of bang for buck! Unlimited data, 900 minutes and 5000 texts, all for £15!!!!! I hope this goes through as Three only lack on signal coverage in rural areas, whereas O2 are the best in same areas!! Would be a very good fit I think!

Okay then Oxygen (O2) would be Ozone (O3). LOL!

I've been on a Three contract for over a year now and compared to other networks I rarely get any network issues or down time. Customer service is not as bad as people think and coverage, value for money etc is great. And with O2 can only mean better coverage

I love three, great value, love their international roaming, but central London coverage is poor, and have massive capcitiy issues. Unlimited data is not useful when you can't get a connection. O2 on the other hand are great in London and poor everywhere else. It's good news that they're merging as no carrier at present have consistently good coverage and speeds throughout tht UK. Even if you are willing to pay for it, it's impossible. Plus no signal on the underground. Wifi just doesn't cut it!

Hope they don't get rid of giffgaff!

Agree was with the then jumped to EE lost coverage back to the can use my phone everywhere once more.

Don't want signal on the underground that is the only place where you can get away from people annoying you.

I really hope... But why doesn't BT just take O2 back

I'm with Three, love the unlimited data, but I'm switching to O2 because Three's coverage is just going downhill in my area and they charge an absolute fortune for UK to Isle of Man text messages and calls.