BT in early talks to purchase O2 or EE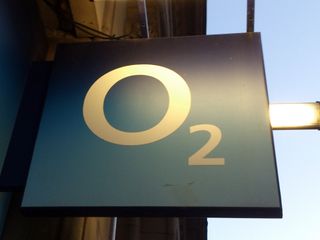 According to reports, British Telecom is in early talks with Telefonica to purchase O2, the same mobile operator it released back in 2001. Not only has BT set its sights on O2, but the UK's largest network EE has also been offered in a separate deal.
BT has confirmed to Spanish press that Telefonica could end up with a 20 percent stake in the company, should a deal go through. The Telegraph notes that this would value the deal at around £10 billion. A BT spokesperson commented on today's reports, noting that BT is also interested in a second network operator (believed to be EE):
The telecoms giant wants to get back into the mobile market, which makes a potential O2 (or EE) deal an enticing one worth looking into. As noted above, it's still early days with preliminary talks under way.
Rich Edmonds is Senior Editor of PC hardware at Windows Central, covering everything related to PC components and NAS. He's been involved in technology for more than a decade and knows a thing or two about the magic inside a PC chassis. You can follow him over on Twitter at @RichEdmonds.
Lets hope it doesn't happen. BT still act like a state monopoly.

Oh, 2 possible buyouts here, hope its o2 as I'm with EE and I'm sure they will mess up whichever they buy.

God forbid, they crap at landlines ripping people off so if I was an O2 customer I'd be running for the hills quickly

Interesting, if BT get back into the mobile market they will become a very dominant force especially since Niche Spectrum Ventures Ltd (a subsidiary of BT Group plc), apparently won enough 4g spectrum during the 4g auction to cover the entire UK.

So bt want securicore back, buy back o2? Good grief.

as a BT shareholder I see this as a good move. And a bit of a bargin if the £10Bn price was to be true, even allowing for that being for 80% of O2 as BT sold O2 in 2004 for £17.7Bn And its now a much bigger business

BT sold BT Cellnet... Not O2....

Yes, they did. AFAIK they sold what it to Telefonica who rebranded it as O2.

Not quite - it (along with operations in Germany, Ireland, and the Netherlands) were rebranded as O2 in 2002, three years before they were sold to Telefonica. It gave a unified brand to BT's mobile assets. Ironically, the money-losing Dutch operation was sold off the following year and reverted to its previous name, Telfort.

Don't BT still have part share as part of sale of their mobile business.

I thought it was flogged in toto to telefonica and they renamed it o2 and grew it up. I think it was cellnet and genie that were sold.

It was called mmO2 just before BT sold it it was then rebranded as just O2

Bt are terrible for sorting out normal broadband issues, I sense bad customer care if acquiring one of them.

Can't be any worse than EE's dire customer care

Strange, I have always received very good service.

There's always someone with a negative experience about a network operator close by. They are all as good/bad as each other IMO. I think people have a 99% good experiene, and you only have to have one bad experience where it's dealt with by a not-so-good employee and that's what people talk about forever more when that operator is mentioned. Same with many things in life, people only remember the one bad experience with a company, not all the time when things work as they should.

Off Topic : Plz help, my Xbox account doesn't record any of my games achievements now like Age of Empires. It had saved only two game achievements and since then i have have played so many Xbox games but it kept me on 63G. Can anybody help me my gamertag 'shubham2203' email me at ssp1234567890@gmail.com

Try out the forums...help is always available there...

Tried Forums. But no info available there. That's why came here.

You should only play Xbox games when you're online. If you play without internet access, the achievements are not synced with your Xbox profile.

I play Age of Empires : Castle Siege. It an online-only game.
I tried everything soft reset, Xbox.com but no luck

No. You don't deserve achievements. Unless they relate to going off topic in which case good job. Otherwise use the forums.

I had a similar problem about 12 month ago I had to ring xbox support up they managed to sort it, apparently there had been a glitch when I used my live profile on my sons xbox as mine had a problem, I sorted it and put my profile back on my xbox, after that the glitch had happened it duplicated itself nothing sinister they said after say 40 mins it was right so ring xbox support it's free number & they are good, hope that helps

Great! Now, how about ATT LTE in the UK? And where's my flagship?!

BT would never be allowed to own three different networks (O2, T-mobile & Orange, the competition commission would jump all over it. Think they're edging their bets so they'll come out with a single network that's most likely to be O2.
On another note, still waiting on Vodafone to buy T-mobile USA

Yep, can't see OFCOM being too happy either... Fewer potential bidders for spectrum when it becomes available.

I can see that happening... The Vodafone part that is.

Orange and T-Mobile don't exist any more.

Probably looking to roll out a full media package similar to Virgin who offer cheaper mobile tariffs if you have other media services, obviously seen how successful Virgin are but BT will have to go some before they even come close to Virgin's broadband speeds and availability especially as Virgin are in the process of a 2nd free 'double your speed' upgrade to customers'. BT need to stop kissing Sky's arse and go it alone with their own TV service...don't offer an alternative to Sky, offer something better....

agreed on the speed but avaliablity? Most of the UK arn't in a Virgin cable area so their avaliability is VERY poor

Was talking more about the fibre side of broadband rather than the old school cabling, even in my area they have offered me up to 76mb but can only actually delivery 48mb....and that's a test via their website. Is 76mb going to be their top end speed forever ?

I get around 76mb on BT infinity. I expect they'll manage to cram even more out of FTTC and offer more than 80mb at some stage. But as I said Virgin coverage is very poor unless you live in a major town or city you won't have Virgin

I think that is almost certainly the plan to offer bundles of phone, mobile, tv, internet... They could do this without a physical network though like virgin do who are just rebranding EE's network. Perhaps BT want to do a better job though and cut costs further becoming more competitive to Virgin and Sky.

Please be O2 so I can get reasonable data coverage. Doesn't have to be 4g.... Would settle for any speed.

O2 will be utterly destroyed by Bt, the last decent uk mobile operator will become nothing more than a top heavy service that no one uses, just like there landlines

@Lumiamike O2 the last decent uk mobile operator?? Hahaha yeah right O2 are litterally the worst mobile operator in the UK. Three is by far the best.

They shouldn't be allowed to get ee

BT will never be able to match Virgin's BB speeds unless they replace the copper telegraph cables with fibre.

and Virgin will never match BT's coverage

Given the abysmal service experience I've had from BT when transferring phone numbers, getting new lines installed, not having a WP8 app available for me to utilise one of their inclusive offers (wifi calls) and very expensive phone/Infinity costs then I'm concerned. It would be a never ending roundabout of calls to far-flung call centres who really don't know what my issue is and how it can be resolved. Where's the tin cans and string?

There seems more money now on mobile than old fashioned landlines , wonder if bt would rename o2 back to cellnet

I was on Cellnet and my number started 04.... Heady days!

I thought BT= Bluetooth :D

BT is a company that offers domestic communication and broadband services that are inferior in price and services when compared to other providers. I hope they fail to get EE for sure. O2 needs a little help with their poor 4g coverage anyway. I will aim to avoid being BT customer. If possible.

So, if I remember correctly, BT owned Cellney who were sold and became O2 only to be bought back by BT? Mind you, I've done similarly odd things on eBay...

Please, NOT O2! O2 have been a very good service with excellent customer service and deals! Can't say Telefonica is particularly good though, having destroyed some of the customer focus over the past few years. Even so, BT could ruin O2. IMO.

I wonder why the Japanese phone companies don't have interest on western mobile companies.

Because apparently monopolies are legal now and screw the consumer

Corporate "BT Mobile"'s new MVNO is EE (got rid of Vodafone) so there's even more of a chance of it happening. Although they've had O2 as a secondary for a while also.

This is probably a good move as O2 have next to no cash to invest in updating the network. Telefonica are struggling as a whole and this is hurting O2 big time. With Vodafone not in great financial strength either and looking for a buyer it seems the UK mobile market is not very profitable at the moment. I just hope we never end up in a situation like in the US with AT&T and Verizon screwing people. I supppose we are lucky that OFCOM aren't as easily rolled over as the FCC!

I have been with O2 since they were Cellnet and all their subsequent guises'. I thought I read somewhere that Sky were considering purchasing O2. Is Sky no longer interested?

Sky bought O2's broadband business last year. Part of Telefonica's assert stripping.
Windows Central Newsletter
Thank you for signing up to Windows Central. You will receive a verification email shortly.
There was a problem. Please refresh the page and try again.