Advertisement Feature
Pay once to host your website for life with Dragify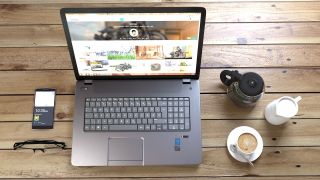 As business moves online and people's attention moves to the web more and more, having your own website is more than an asset — it's almost a necessity. But maintaining a website means paying monthly or yearly hosting fees which can quickly add up over time.
Pay once for a lifetime of high-speed, high-security website hosting!
Fortunately, there are companies like Dragify Website Hosting which will keep your website hosted and domain registered for a one-time payment of just $59.99.
This deal from Windows Central Digital Offers is here to alleviate frustration and to alleviate the strain on your bank account. Dragify is also a custom website designer that lets you create your own website the way you want it, which is included for free to allow you to create professional-looking sites without scripting or coding. Typically this service would cost you upwards of $1,000, but with this deal you'll save 94%.
Dragify uses Litespeed Web Servers which handle traffic spikes and neutralizes DDoS attacks with ease, while CloudLinux prevents individual sites from using too many resources while also providing better security. You'll also be able to create as many 500MB email accounts, forwarders, and auto-responders as required for your business or site.
Save 94% on this trio of web tools!
Having your own website, whether it's for personal promotion or for your business, is an important tool to have in your promotional arsenal. And if you're creating a site just for fun or to have as a creative outlet, then it's even more important that Dragify is incredibly easy, since you want to get to the fun and creativity sooner rather than later. And why continue to pay monthly hosting fees get a lifetime subscription to Dragify Website hosting for $59.99 at Windows Central Digital Offers?
Windows Central Newsletter
Thank you for signing up to Windows Central. You will receive a verification email shortly.
There was a problem. Please refresh the page and try again.